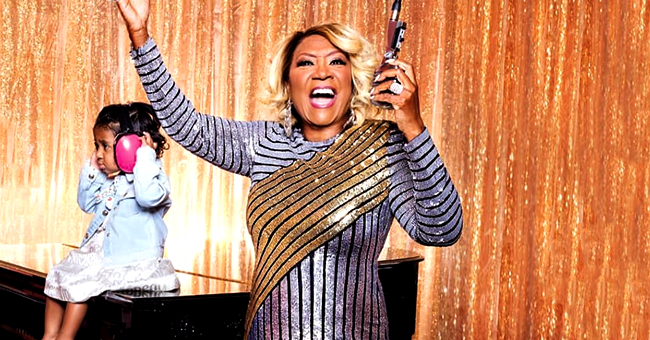 Instagram/mspattilabelle
Patti LaBelle Stuns in Silver & Golden Gown as She Poses with Her Granddaughters
Patti LaBelle and her granddaughters are serving major looks and making us go "awww" in a recent photoshoot. The soul legend looked splendid in a silver-and-gold dress.
If you're having a bad day, this photo of LaBelle and her granddaughters, Gia and Leyla, is sure to lighten things up.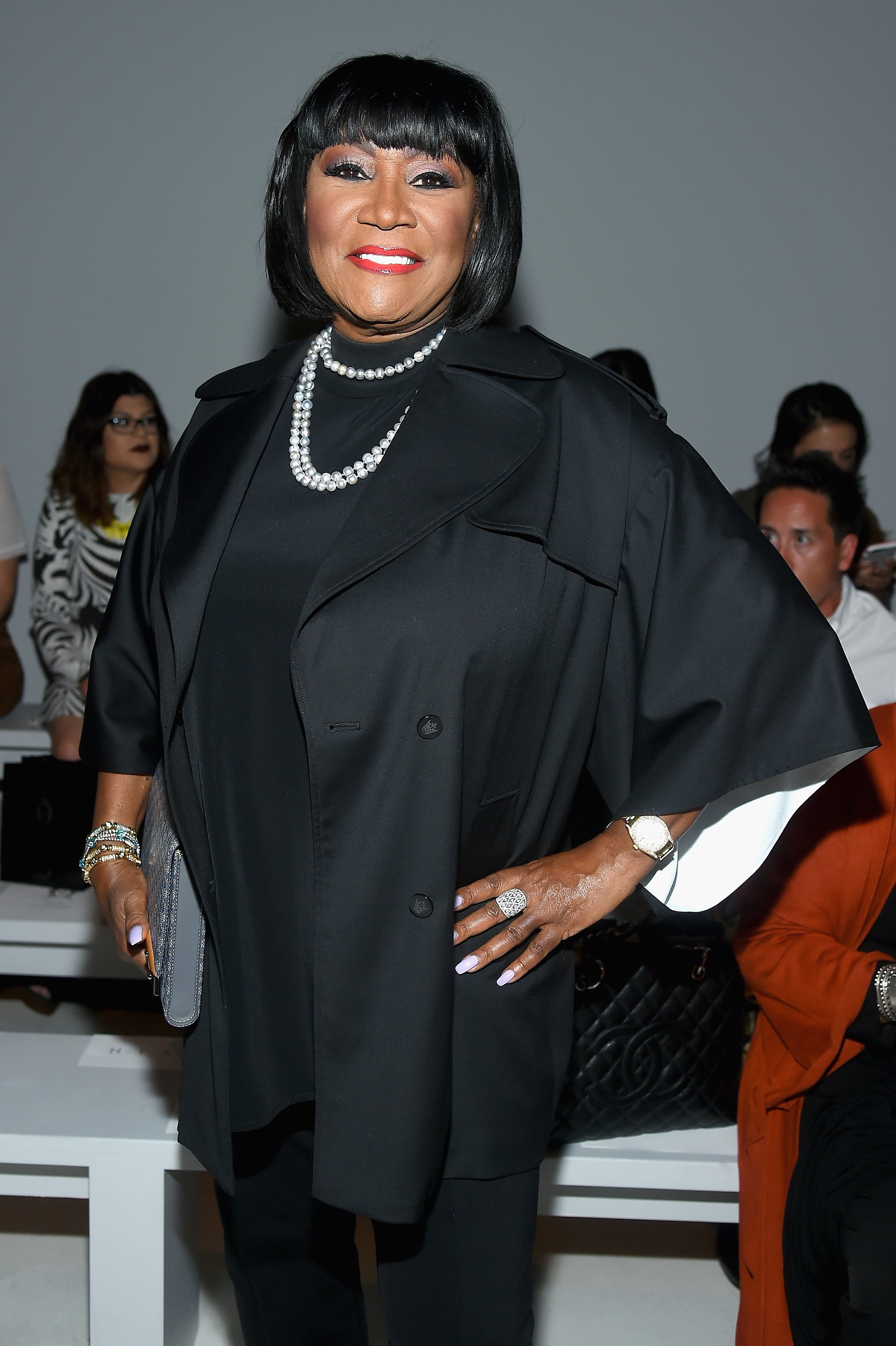 Patti LaBelle during New York Fashion Week on Sept. 13, 2017 in New York City | Photo: Getty Images
The 75-year-old singer looked every inch the legend in a long-sleeved gown featuring a glittering silver-and-gold pattern. Wearing a blond curly bob, she cradled a mic close to her mouth and appeared to be belting one of her famous hits.
Behind LaBelle, four-year-old Gia blocked her ears playfully with both hands. The little fashionista looked like her grandma's mini-me in a leather jacket, pink dress, and matching shoes. Leyla, 23 months, sat atop a piano, wearing headphones, a silver gown, denim jacket, and black shoes.
SHOW BUSINESS BABIES
LaBelle and her grandbabies were posing for a People Magazine feature where she revealed that they'd rather listen to "Lady Marmalade," one of her all-time classic hits, than any children's song.
Besides being their "Glam-Ma's" biggest fans, Gia and Leyla may also make good stage sidekicks, considering that the little ones already seem to love the spotlight.
LaBelle, whose son Zuri Edwards is Gia and Leyla's dad, recalled the time she brought the girls on stage:
"We couldn't keep Gia off the stage. …She just says her name and won't leave the stage. And Leyla, if she came out she was going to take the mic. She's going to turn up so I don't trust her on the stage now."
WALKING THEIR PATH
Their enthusiasm nonetheless, LaBelle says she won't be forcing any child into walking the same path she did.
"No way. Uh-uh. Let them be themselves," she stressed. "Don't ever want to have a show business baby who's forced to be show business. Let her fall into it if that's her lane."
LaBelle has been a grandma since 2015, and it's apparent she enjoys every bit of it. Fans of the Grammy Hall of Fame inductee will remember especially her posts about Gia, who seems to have taken to fashion and style from a young age.
GRANDMA LABELLE'S CONFESSION
LaBelle also told PEOPLE Now last year that she has no problem letting her granddaughters "make a fool" of her.
"I let them make a fool of me on holidays; any day, any time they come to my house. They take my jewelry, they play with everything. They break things and I thought I would have a fit but I don't mind. I let the kids get away with things that I'd never let anybody else get away with."
LOVE FIRST
Spoken like a true grandma! Recently, LaBelle reunited with her ex-husband Armstead Edwards to celebrate his birthday with their adorable granddaughters, and from the photo posted to Gia's Instagram page, it's all love with this family.
Love is something LaBelle hopes to instill in Gia and Leyla.
"I want them to be honest human beings and loving," she shared with PEOPLE. "You got to love on people, and they have that trait, so hopefully it'll get better over time."
Please fill in your e-mail so we can share with you our top stories!