30 Facts about Prince Harry and Prince William
While Prince Harry and Prince William readily make headlines with their private lives and royal duties, there are a few lesser-known facts about these brothers even die-hard fans might have missed.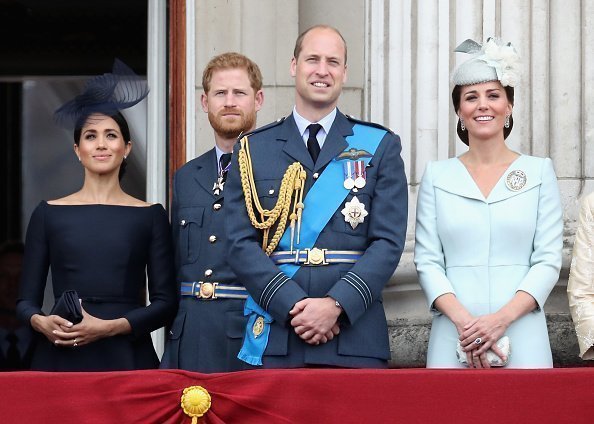 PRINCE WILLIAM
As a nine-month-old baby, Prince William made his first overseas trip with his parents, Prince Charles and Princess Diana when they had an official visit to New Zealand and Australia in 1983. 
While Prince William wanted to be a policeman as a child, that soon changed after his brother, Prince Harry pointed out that he will be King one day instead.
Princess Diana invited the supermodel Cindy Crawford to lunch at Kensington Palace so that Prince William, thirteen years old at the time, could meet his crush.
Prince William had a version of his favorite cake, chocolate biscuit cake, made as one of the cakes for his wedding to Kate Middleton.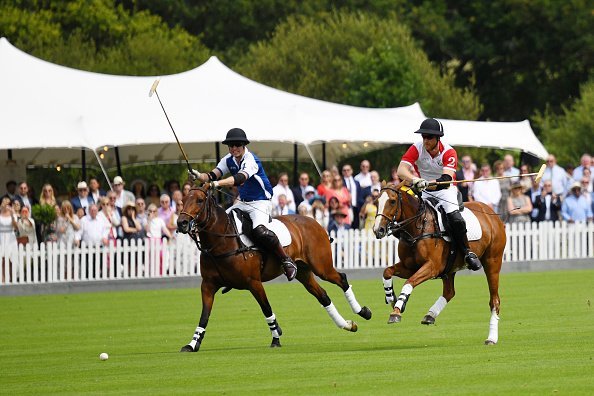 Kate Middleton and Prince William's wedding ceremony got watched by an estimated two billion people worldwide and 24.5 million people in Britain.
A school-friend accidentally hit Prince William on the forehead with a golf club during a game in 1991. The accident left him with a scar he refers to as his "Harry Potter" scar still visible to this day.
Kate and Prince William met at St. Andrews University in Scotland, where he switched his studies to geography after he initially studied the history of arts.
The Elton John classic, "Your Song" got sung by Ellie Goulding as Kate and Prince William's first dance at their wedding reception.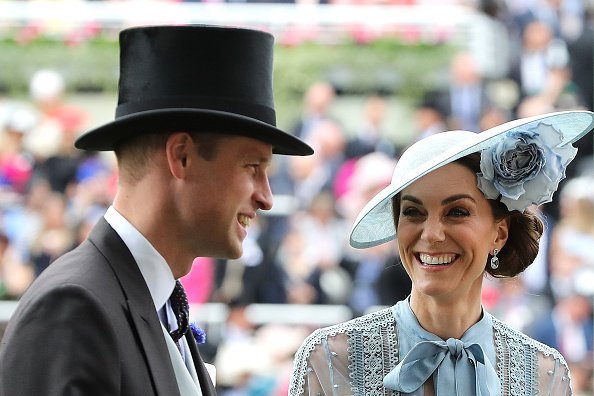 Prince William became the first royal father to drive his wife and newborn home from the hospital, instead of traditionally being taken home by their security detail.
As a child, Prince William got nicknamed "Wombat" by his parents while the media dubbed him "Wills."
Prince William's relationship with Kate started out as friendship and later turned into romance when he shared an apartment with a mutual friend.
Wanting to avoid unwanted attention, Prince William also got known as "Steve" while he attended St. Andrews University.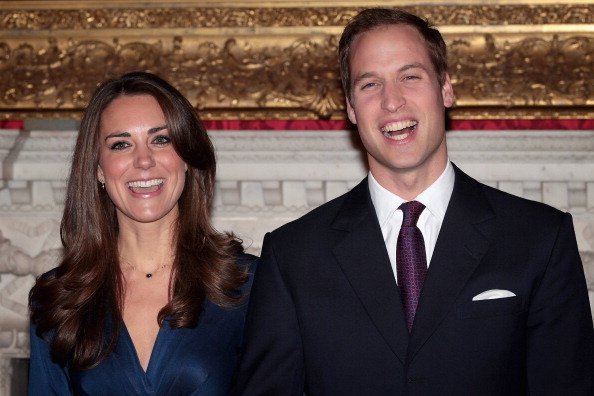 While it handicapped Prince William's polo-playing, the world first learned that he is left-handed in 1991, when he signed his name in the Llandaf Catherdral's visitors book in Wales.
Kate and Prince William enjoy their telly time and are big fans of "Homeland," the Australian soap "Neighbours" and think that "Game of Thrones" is also worth watching.
The Prince and Kate live in Queen Elizabeth's late sister, Princess Margaret's former home in Kensington Palace. The four-story apartment 1a has three-bedroom suites, three kitchens, five reception rooms, and a day and night nursery.
PRINCE HARRY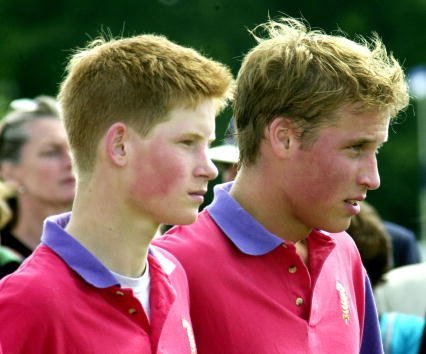 Similarly to his brother, Prince Harry made his first trip overseas with his parents at eight months old to Italy in May 1985.
After finishing school, Prince Harry took a gap year and went to Africa, Argentina, and Australia where he worked with a number of charities.
When Prince Harry finished his gap year, he attended the Royal Military Academy Sandhurst where he prepared for his military career.
In the military, Prince Harry got named Captain Harry Wales.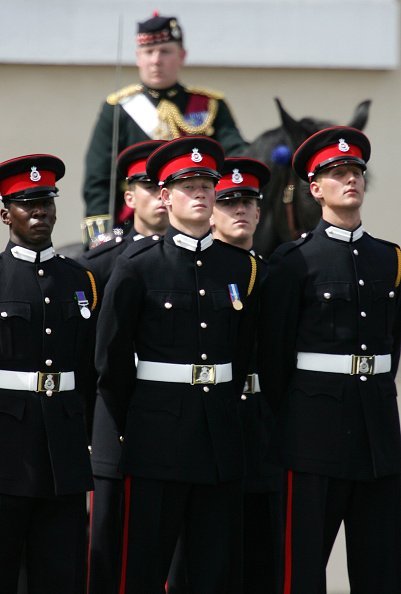 In 2002, when Prince Harry turned 18, the Queen gave him his own Coat of Arms, which he helped design.
Since Prince Andrew flew helicopters in the 1982 Falklands War, Prince Harry became the first member of the royal family to be in combat when he served in Afghanistan.
Even though Prince Harry's official surname is Mountbatten-Windsor, his full name is Henry Charles Albert David of Wales, with the official name of Prince Henry of Wales.
On Prince Harry's 30th birthday, both princes received Princess Diana's iconic wedding dress as stated in her will.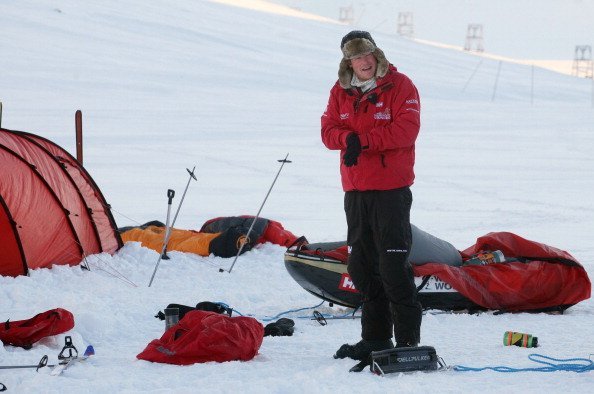 To raise awareness for wounded servicemen and women, Prince Harry trekked to the North Pole in 2011 with the Walking with the Wounded charity.
The Prince has a loyal fan base of female followers referred to as "Harry Hunters."
When Prince William and Kate got married at Westminster Abbey in 2011, Prince Harry served as his brother's best man.
After Kate and Prince William got married, Prince Harry admitted to being "just as nervous as William" before the wedding.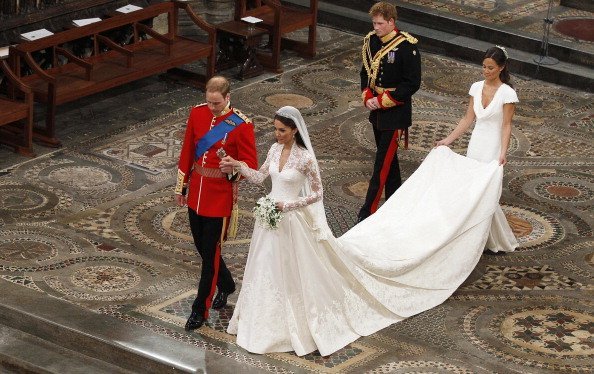 Arthur Landon, one of the richest young men in Britain, and the son of Virgin businessman Sir Richard, Sam Branson, and Thomas van Straubenzee are Prince Harry's closest friends.
A reality television show called "I Wanna Marry Harry" aired in 2014, wherein hopefuls competed for the attention of a Prince Harry lookalike.
Prince Harry's official residence is Kensington Palace in London.
Being a royal family member may sound daunting to the average Joe, with century-old traditions and etiquette, there is also a list of rules that everyone in the royal family has to follow.