Late 'Beverly Hills, 90210' Star Luke Perry's Only Son Jack Is His Spitting Image in a New Pic
Lounging on a couch, Luke Perry's son, Jack Perry looks just like his father, in his 'Beverly Hills, 90210.' days. 
Going by the name "Jungle Boy, " Luke Perry's son, Jack, is making a name for himself as a pro wrestler, Wearing animal print and sporting a long mane, Jack's ring persona embodies a Tarzan-like character. He tells Sports Illustrated:
"I'm a big fan of Conor McGregor, and I always noticed how he'd stand before his fights in this monkey-like posture. He adds, the announcer told me that he had a nickname for me and said, 'Jungle Boy' Nate Coy. At first, I hated it. I thought, 'What did he just stick me with?' Then I started to develop the character around the name, and I love it now. It's completely my own."
Recently, Jack shared a picture of himself looking more like a rock star and less like his animalistic character.
Looking deep into the camera while lounging on a couch, he wears a leather jacket and yellow bandana. Fans have commented on the picture suggesting he should give up the ring and venture into modelling.


Fans also point out that the young Perry bears a striking resemblance to his father, Luke.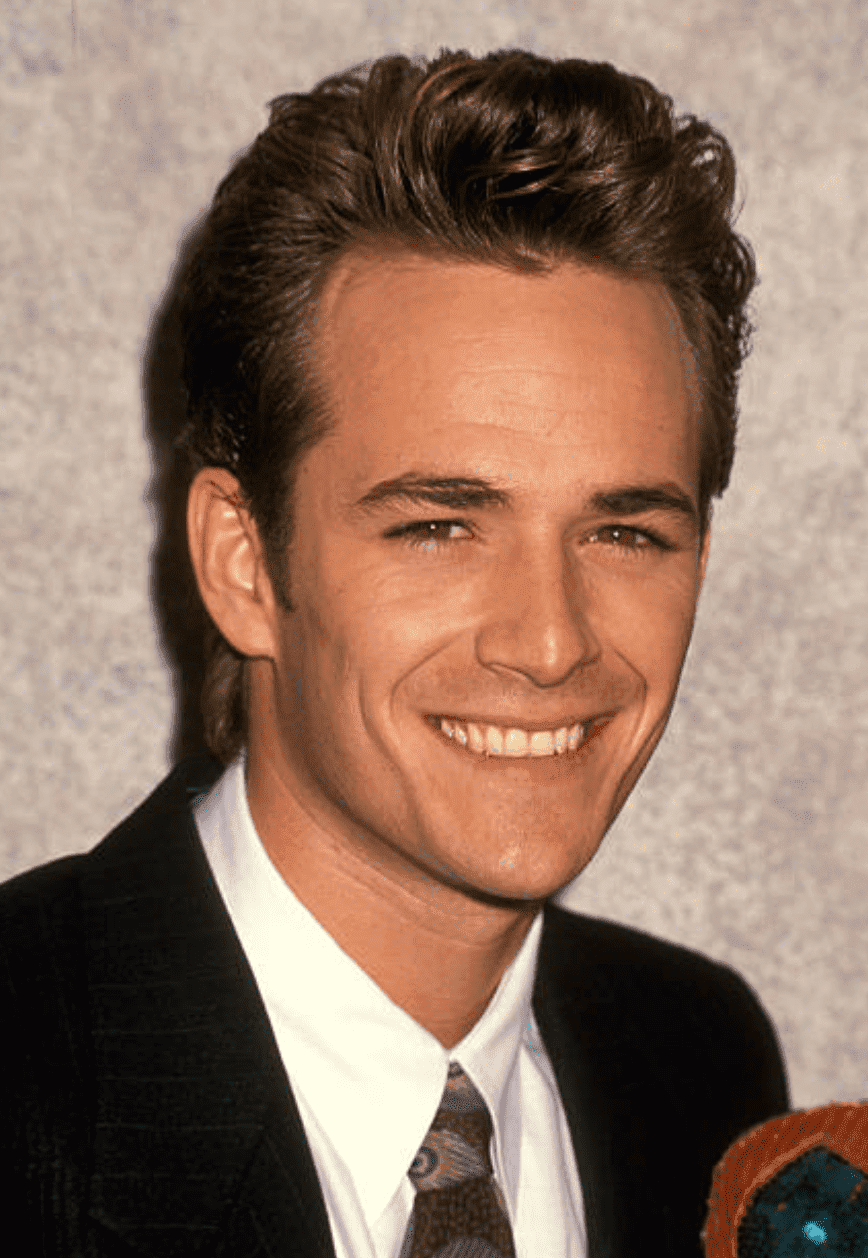 Jack's deep set eyes in the picture look just like ones that drew audiences in to Luke's character, Dylan Mcay, on the 1990's hit show, "Beverly Hills, 90210." 


On March 4, 2019, Luke unexpectedly died from a stroke, the age of 52. In an announcement by his publicist, it was reported that he was rushed to the hospital and passed away surrounded by his fiancé, Wendy Madison Bauer, children Jack and Sophie Perry, and ex-wife Minnie Sharp.
During a TNT panel, Jack spoke fondly about his father to ET, he says:
"I appreciate it. I knew him, obviously, in a way that no one else did."
Jack has shared that his father supported his wrestling career, even attending a few of his matches before his untimely death. 
Keeping close with his Hollywood links, Jack is trained by his father's friend David Arquette. On May 9, the two wrestlers fought against each other in an emotional tribute match in honor of Luke.
Ultimately Jack won and the two shared a special moment, as they hugged it out at the end of the match. Adjusting to his father's death, Jack continues to honor his father in the ring and often posts special tributes to him on social media.