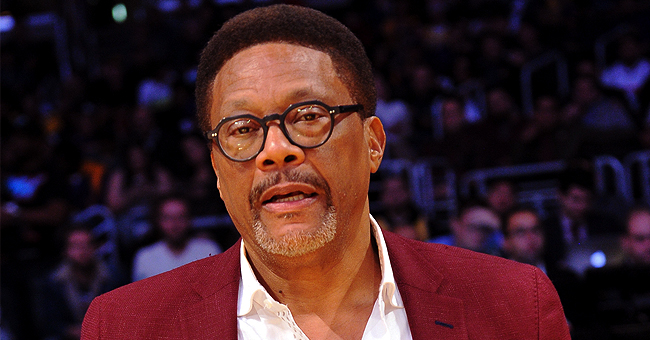 Getty Images
Judge Greg Mathis Tells His Side of Story after Being Accused of Spitting on Detroit Valet

The TV judge took to "TMZ Live" to clear his name against allegations
leveled against him by a valet. He revealed more details concerning the incident and maintained his innocence.
The past few days have had TV personality Judge Mathis come under harsh criticism for his alleged misconduct against a valet attendant in Detroit.
As revealed by TMZ, the 59-year-old visited a local bar named Flood's Bar and Grille and was delayed upon trying to leave.
Apparently, the valet who was with the keys to his Rolls Royce was not around because he went on an errand to retrieve another car.
Previous reports revealed that Judge Mathis was left waiting for 15 minutes, and was involved in a verbal "back and forth" with the attendant when the guy finally arrived.
Now to the 'major issue,' Judge Mathis was said to have lost it and 'spat' on the valet before leaving the venue, and now he may be facing charges.
However, new revelations made by the judge himself have painted all previous reports as false.
An Instagram clip by The Shade Room shows Judge Mathis disclose information about the incident while on TMZ Live.
There, he revealed that the valet was actually away with his keys for 40 minutes rather than the previously reported 15 minutes.
He also added that although there was an altercation between him and the valet, there was no spitting. Judge Mathis stated that there were witnesses at the scene who could back up his claim, thus maintaining his stance of no assault.
In his defense, Judge Mathis pointed out that there was something urgent he needed to do in his car, which further triggered his frustration.
However, it was not to the extent of spitting on the valet's face as he was accused.
He also mentioned that he was not notified of any police report and has not been contacted by law enforcement officers.
TMZ
reported
that investigations are going on following a criminal assault charge by the valet and that the valet has lawyered up.
Please fill in your e-mail so we can share with you our top stories!