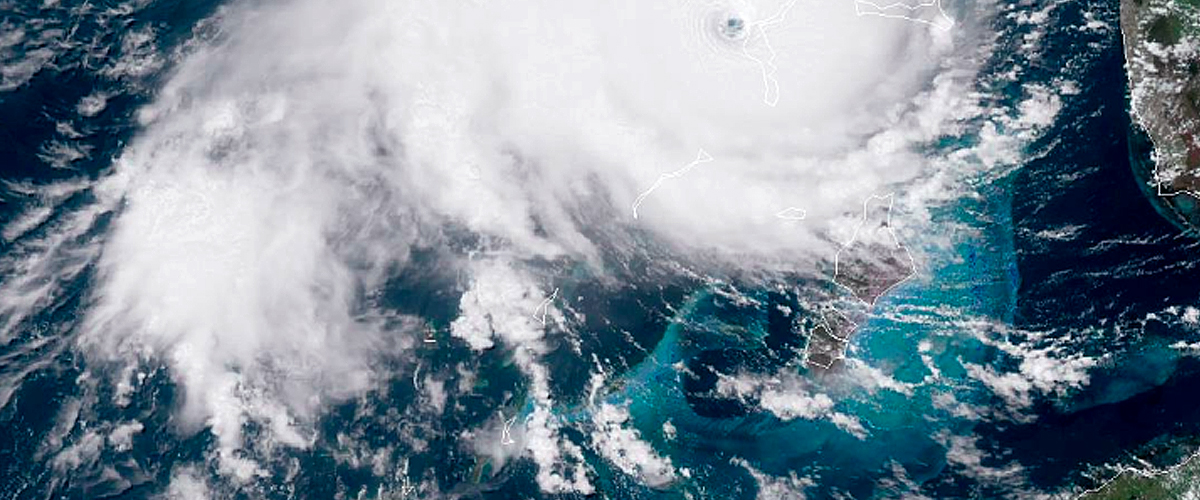 Wikimedia Commons
Hurricane Dorian's Powerful Winds Cause Crane to Crash against a Building in Canada
Hurricane Dorian continues to wreak havoc and now managed to scare several Halifax residents by knocking down a crane against an under-construction building.
The incident took place in the downtown area of the city and the dramatic scene was captured on camera by Fatema Ali, who claimed that she was shocked by what she saw.
Ali told CBC Nova Scotia that she recorded the crane crashing down over the building from her apartment across the street and that her hands were shaking.
NO ONE WAS INJURED
So far it is believed that no one was hurt in the process and the 22-year-old witness said it was very lucky that the crane didn't fall on a nearby building that was occupied.
Ali added:
"I'm glad that nothing happened to anyone. I was telling people that this should have been removed before the hurricane. Even if people were walking around, you never know, something could have happened."
A HEAVY ROOF WAS BLOWN AWAY BY THE STORM
But that wasn't the only scary incident that Halifax residents happened to witness. The roof of a building near Queen Street was blown off by the strong winds and landed on top of several cars.
Jeff Paris, a firefighter, told the press that apartment buildings were being evacuated and that it was very fortunate that, given the collapsed crane, as well as downed trees and power lines, there were no serious injuries or fatalities.
LEFT IN THE DARK
According to Tim Rissesco, a local resident, people are trying to brave out the storm, even though Dorian's rage has caused several blackouts. He said:
"The power went out hours ago, but we were well prepared. We've got snacks and food and we're hunkered down in the house playing board games and watching the rain and the wind."
Dorian, now a post-tropical cyclone, made landfall at 6:15 p.m AST in Nova Scotia, about 25 km south of Halifax on Saturday. Now, Canadian officials are preparing for possible floodings and storm surges.
Please fill in your e-mail so we can share with you our top stories!