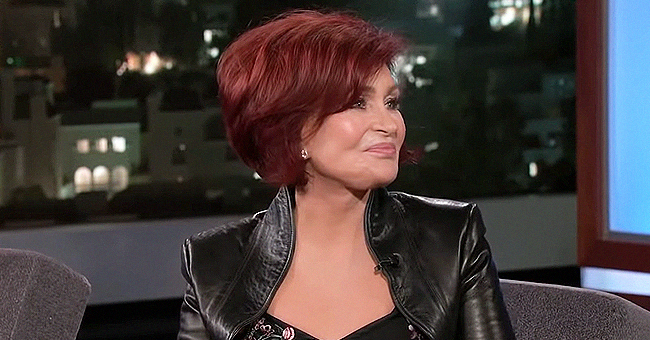 youtube.com/Jimmy Kimmel Live
'Talk' Co-Host Sharon Osbourne Talks to Jimmy Kimmel about Recent Facelift and the past Procedures
Sharon Osbourne, "The Talk" co-host and music manager, opened up about her facelift on an episode of "Jimmy Kimmel Live," and admitted that the results could have been drastically different.
Sharon Osbourne is thrilled with her new face, and she admitted that she got the better end of the bargain.
On Wednesday, the 66-year-old made an appearance on "Jimmy Kimmel Live" and talked about the procedure of her plastic surgery.
MOST PEOPLE GET A DUD
After some to and fro about the facelift and getting compliments from Kimmel, Sharon went on to say that most people get unsatisfactory or horrible results during surgery like hers.
"You know what it is? there's very few, really good surgeons and there's so many people wanting to have it done,"
the star said. "Odds are, you're gonna get a dud."
GETTING THE BEST RESULT DEPENDS ON YOUR BODY
Sharon talked about the possibilities of getting negative results during her appearance. She explained that the process would be different for everybody and some people's bone structure just isn't made for surgery.
"I think, too, a lot of people go in to change too much and then it just doesn't work," she added.
Sharon joked about not being fired from the show for ten years while discussing plastic surgery with Kimmel.
KELLY MIGHT HAVE BEEN WORRIED ABOUT THE FACELIFT
Osbourne explained that her daughter, Kelly, was with her for the most part during her recovery time. "I woke up. She told me that I was going, 'Help me, help me!'"
Although embarrassing, the star didn't remember what she needed help with during her haze.
FACELIFT SET FOR MAY
Osbourne had talked about getting the facelift back in May with her co-hosts, Eve, Carrie Ann Inaba, Sheryl Underwood, and guest Rumer Willis.
"I'm having it in August so when we come back to film in September, I will have a new face,"
she said at the time. Her co-host Inaba, 51, laughed saying, "but I like this face."
PROBLEMS WITH PLASTIC SURGERY
The "Talk" host mentioned that she had her share of issues with plastic surgery. "I have been looking at pictures of myself recently since I started to lose weight and in a lot of shots, my face looks plastic and at certain angles," she said.
She had problems with her breast implants as well. "One of them had burst, and all of it had gone into the wall of my stomach," she said. "And one breast was different than the other."
However, the worst procedure she's ever had in her books is having her vagina tightened. The pain was "excruciating," she said in "The Graham Norton Show" in 2013.
Please fill in your e-mail so we can share with you our top stories!