Good and Hard Times of Iconic Couple Roy Rogers & Dale Evans
Dale Evans and Roy Rogers became one of the most inspirational couples in Hollywood from the 1950s. Their fame both separate and as a duo in Western films gave the couple the platform to change countless lives, and they did so every chance they could.
Known as "King of the Cowboys," Roy Rogers made sure to impart wholesome values while he played handsome, strong, and stand-up cowboys.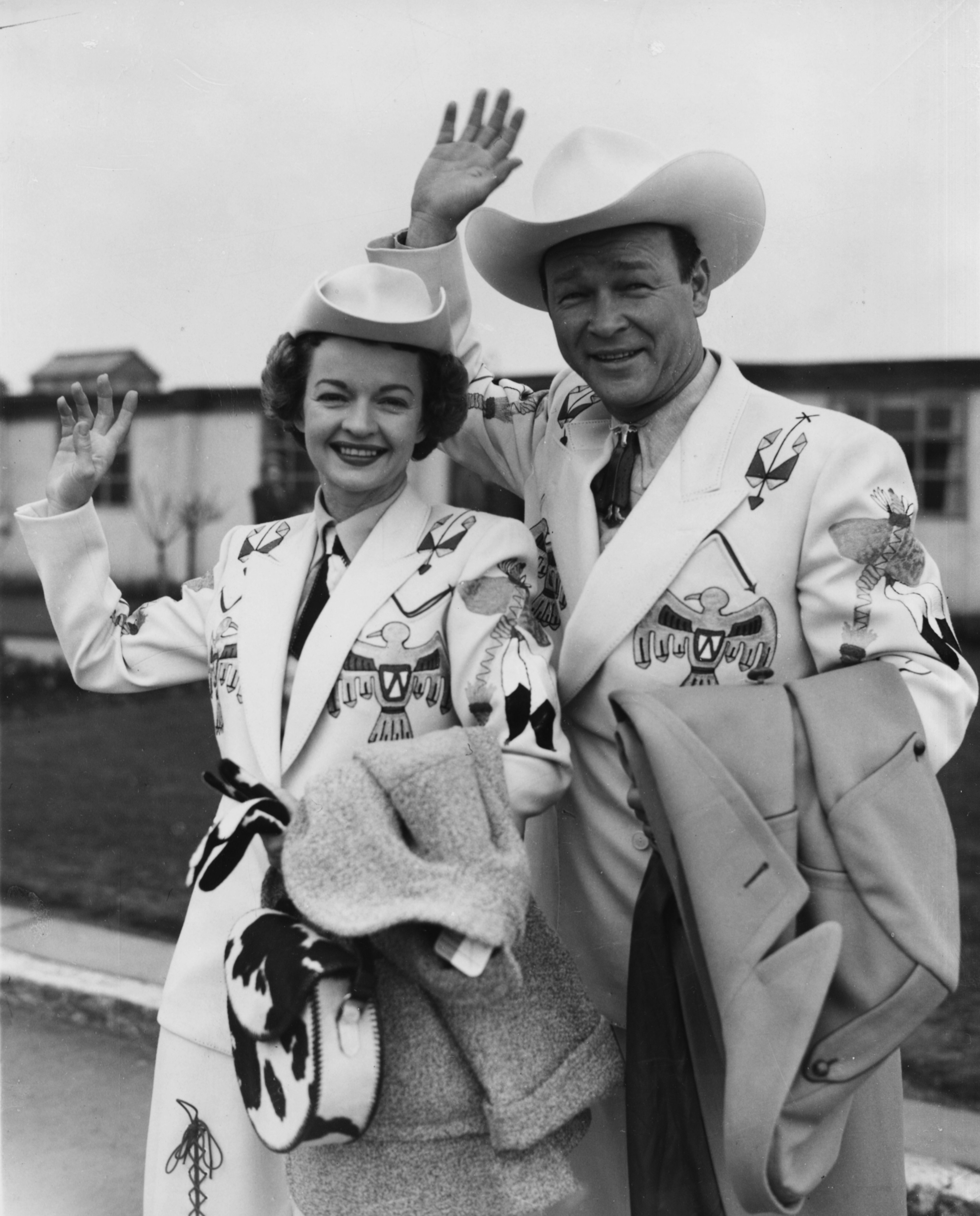 The actor became so popular that a Life magazine survey found that children ranked him as one of the people they would most like to emulate, amongst the likes of Franklin D. Roosevelt and Abraham Lincoln.
Having appeared in more than a hundred movies and countless radio and television shows, Roy took being a role model seriously and kept his focus on what he found important in life.
"Of course, I enjoyed making pictures, but it was a job. That's what it meant to me. The best part of my life is my family," Roy explained.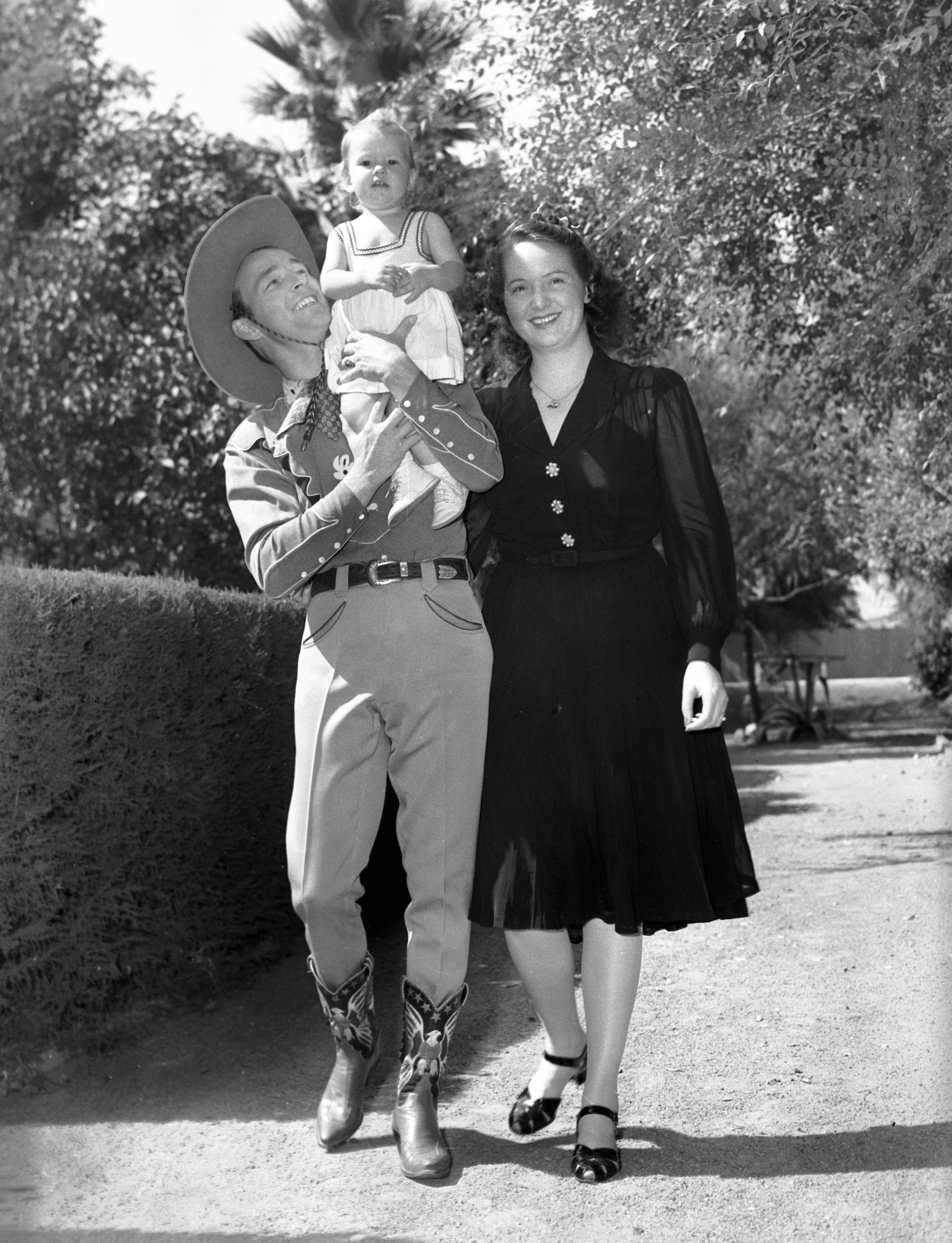 Before Roy and Dale became an iconic couple, Roy had been happily married to Arlene Wilkins for a decade. But when she died in November 1946 after suffering complications during the birth of their third child, Roy had to raise three young children by himself.
Devastated by the loss of his wife and having to juggle the demands of a Hollywood career with being a single father, brought Roy and his co-star, Dale Evans together. His heart grew soft with Dale's kindness until "life's colors grew bright again."
By that time, Dale had become a regular on the silver screen after her big break in 1943 when she got cast in her first western opposite John Wayne, "In Old Oklahoma." The following year, Dale divorced from her pianist husband, Robert Dale Butts.
In 1946, Dale and Roy starred in eight movies together. After falling in love, the couple got married at the Flying L Ranch in Davis, Oklahoma on New Year's Eve in 1947.
Hollywood reporters and PR managers tried to convince the couple that a wedding would damage their careers, but neither listened and instead embraced their new lives as a blended family.
Roy and Dale remained popular among viewers, and when they teamed up for "The Roy Rogers Show" during the 1950s, the show became highly successful, and Dale even composed their theme song, "Happy Trails to You."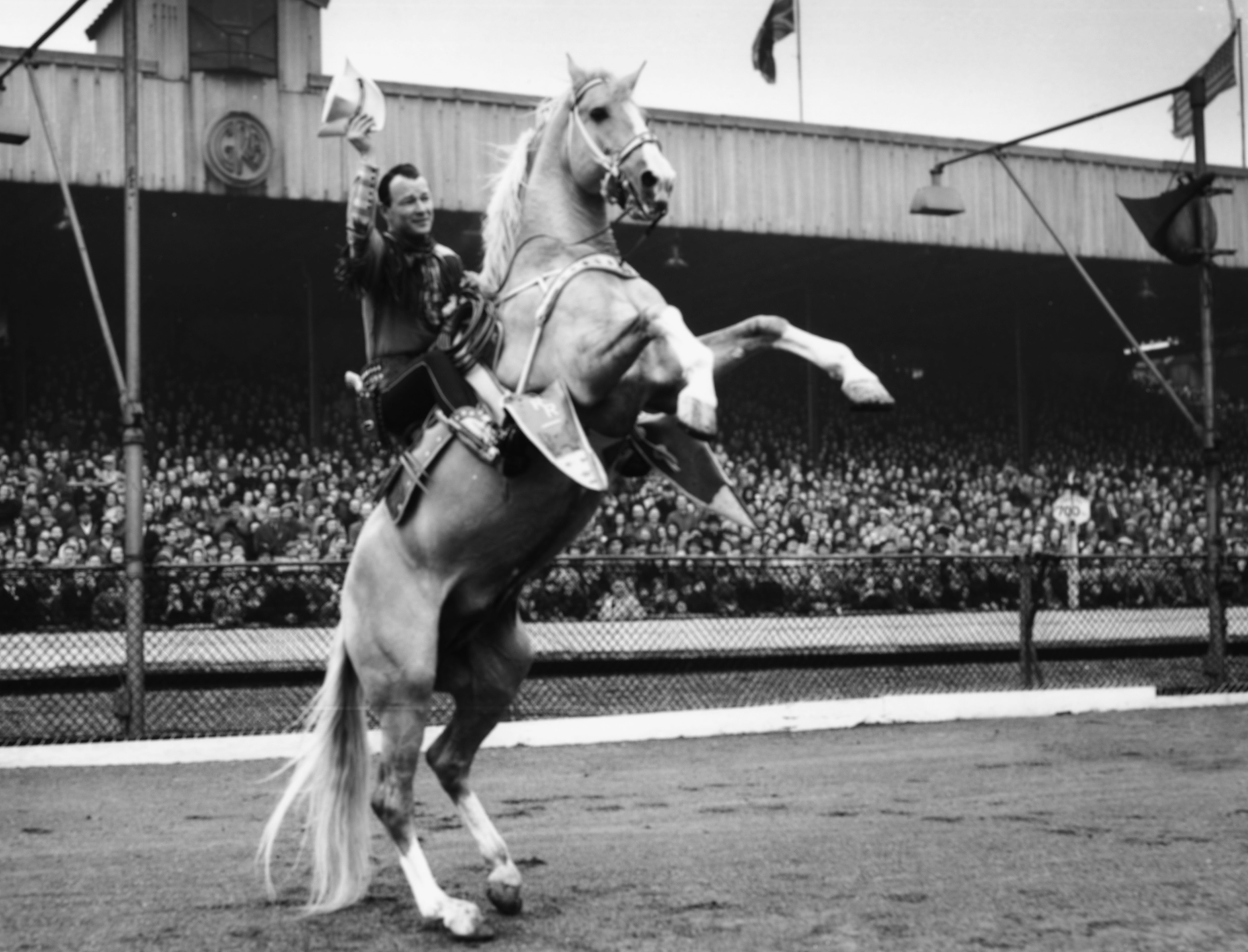 In 1950, Dale gave birth to their first child together, Robin Elizabeth. Doctors diagnosed her with a heart defect and Down Syndrome.
During the two years Robin spent on earth, Dale realized how their little miracle brought the rest of the family closer to each other, to God, and how she brought out the kindness and love in others.
"She had come to us from God – an angel – with all her handicaps and frailties to make us aware that His strength is found in weakness. In the two years, she had been with us, we had grown closer as a family, and we learned how deeply we needed to depend on God," Dale explained.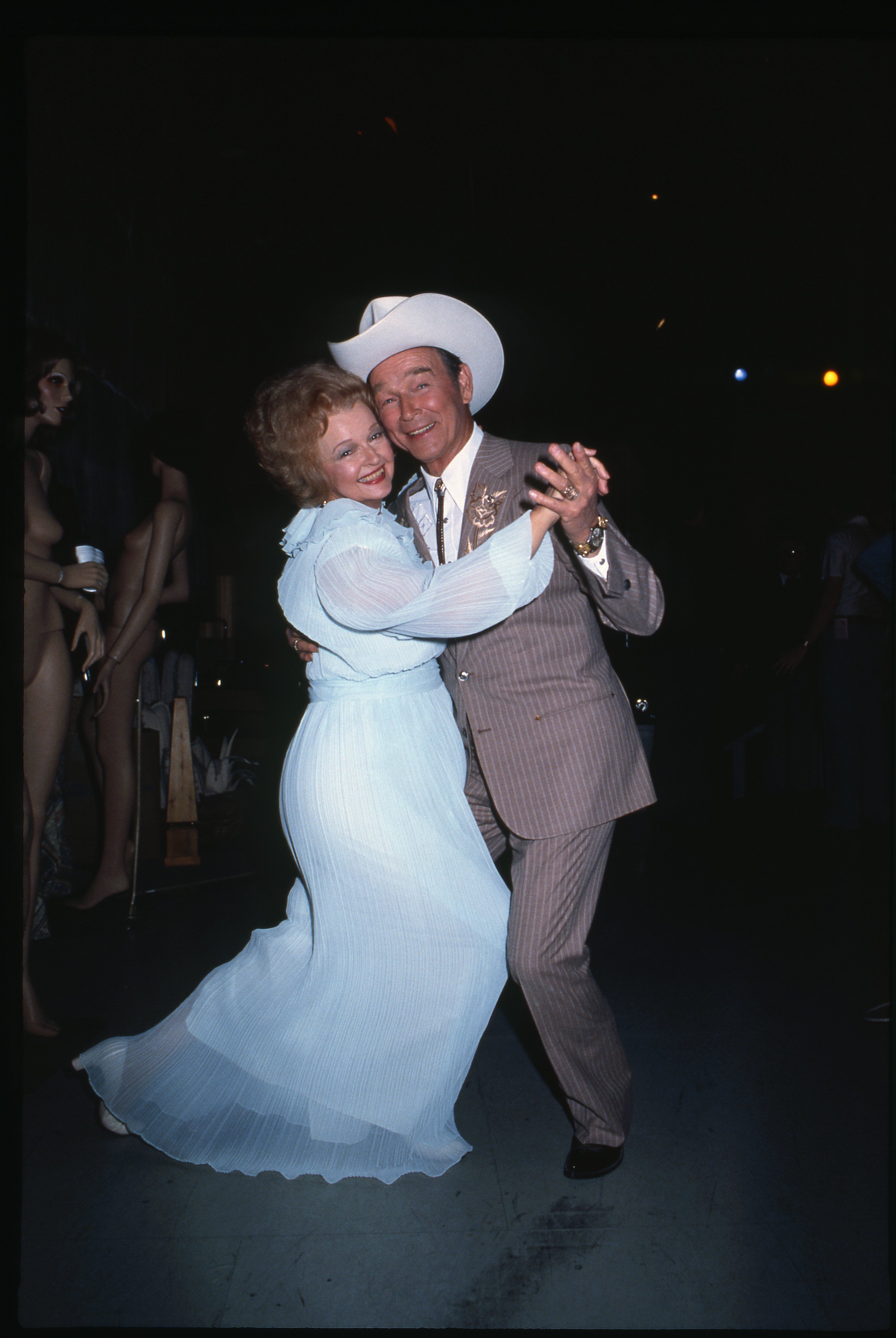 The experience inspired Dale to write a book about Robin's life, a deeper understanding of the lives of disabled children, and the joy they bring to the world. "Angel Unaware" became a best-seller in the 1960s and widened the couple's cheering fans to children with all manner of disabilities. 
Dale and Roy's compassion then had them turn to adoption, to which their son Roy Jr. said, "We had a Korean girl, a Native American girl, a gal from Scotland, so we were an international blended family which was unusual in the '50s."
The couple lived outside the norm and maintained a stable marriage throughout their 51 years of ups and downs together, the result of specific relationship ingredients that worked for them.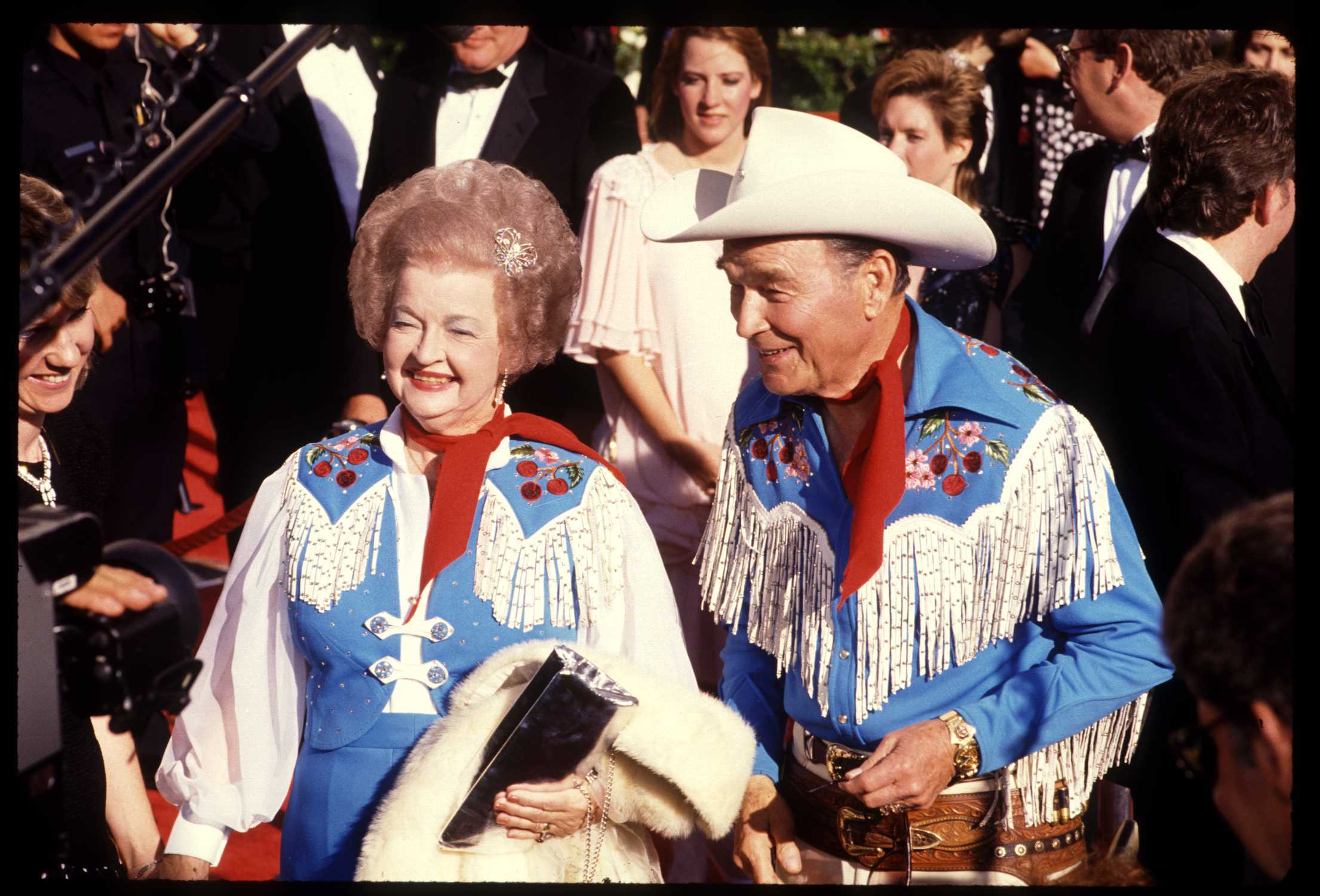 "Roy has been a wonderful husband, father, and friend. The Lord is the head of our home; we never let the sun go down on our wrath, nor let disagreements fester overnight," Dale said.
From Roy's perspective, their lasting relationship also came from hard work and the ability to be selfless as he added, "I think marriage is a give 80 and take 20 on both sides. And especially today, for marriages to survive, that's the way it's got to be. You've got to give a lot more than you take, on both sides."
At the age of 86 in 1998, Roy passed away. After his death, Dale started suffering from heart problems and rarely went out in public until February 7, 2001, when she too passed at her home in Apple Valley, California.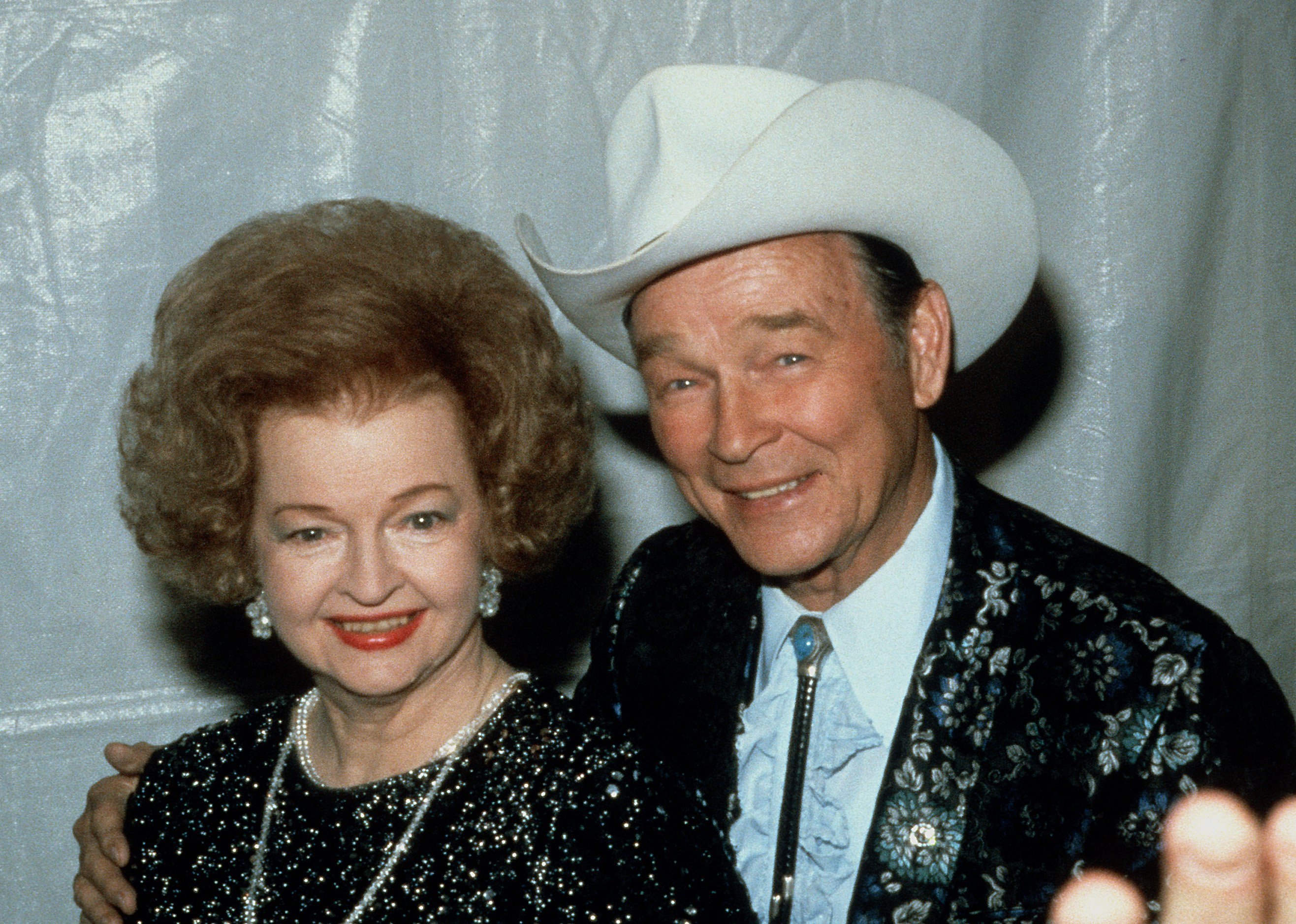 The "Queen of the West" and the "King of Cowboys" starred in 27 cowboy films together and had over 2,000 fan clubs during the height of their popularity in the 1940s and 1950s.
Hundreds of licensed products with their names and faces graced everything from lunchboxes to comic books, while Dale is responsible for the writing of the children's classic song, "The Bible Tells Me So." 
The pair made quite the singing duo and the iconic song, "Happy Trails" stayed popular for many years. However, the song's making is a story on its own and is just one of many songs Dale and Roy became known for.
The couple is survived by six children, Cheryl, Dodie, Dusty, Linda, Marion, and Tom, fifteen grandchildren, thirty-six great-grandchildren, and six great-great-grandchildren.