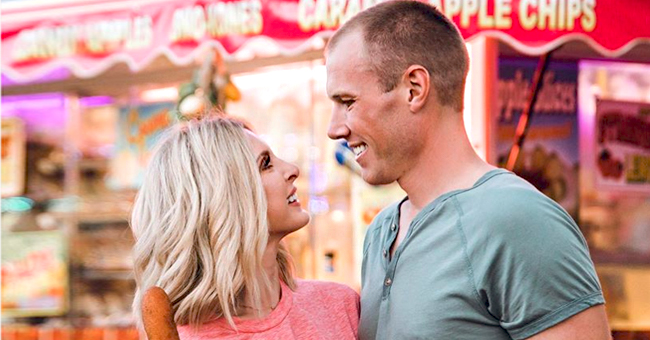 instagram.com/toddchrisley
Lindsie Chrisley Posts Photo of Herself and Husband Will Campbell & Quotes Lyrics from Lee Brice's 'Rumor'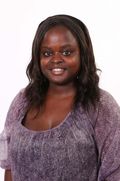 With a subliminal Instagram post about "rumors," Lindsie Chrisley addresses her father, Todd Chrisley's accusations that she cheated on her husband.
Todd Chrisley's daughter, Lindsie Chrisley is not backing down on her claims of innocence to accusations her father made that she had affairs with Bachelor Nation stars, Robby Hayes and Josh Murray. Josh has spoken out saying:
"Lindsie and I have been friends for years…They should probably focus on how not to be imprisoned for 30 years rather than spreading gossip to try and hurt their daughter. I truly believe they are good people and I wish them the best in however they choose to go about their actions."
She sets the record by posting a romantic photo with her husband, Will Campbell. In her caption she shares part of the lyrics for Lee Brice's "Rumor," she writes:
"There's a rumor going 'round about me & you

Stirring up our little town the last week or twoSo tell me why we even trying to deny this feelingI feel it, don't you feel it too?

There's a rumor going 'round & 'round & 'roundWhat d'you say we make it true?"
"We make it true

Oh, we make it true

Well I can shut 'em down, tell 'em all they're crazy

I can do whatever you want me to do, baby

Or you could lay one on me right now

We could really give them something to talk about.
Lindsie doesn't end her post with the picture, she continues her loved filled message in her comment section with several hashtags, in honor of her marriage.
Lindsey Chrisely post a hashtag filled cryptic message denying Todd Chrisley cheating rumours | Source: instagram.comlindsiechrisley
The accusations made by her father came to light during his own legal troubles. Todd and his wife, Julie Chrisley have been indicted on tax evasion charges and could face up to 30 years in prison.
The couple claim a disgruntled worker and Lindsie herself were involved in going to authorities with the false claims about Todd's finances
According to E! News, in police documents filed by Lindsie, she says her father and stepbrother tried to blackmail her with the sex tape so that she would lie for them about their tax evasion case, the police reports says:
"There is an ongoing issue with her family threatening and harassing her. [Todd and Chase Chrisley] wanted her to lie about an incident and if she refused to do so, they were going to release the sex tape involving her."
Both parties are denying all of the allegations they have lodged against each other and continue to post cryptic messages on social media. In an earlier statement about her police report, Todd says:
"Although our hearts are broken, Lindsie is our daughter and we will always love her."
However, the love for his estranged daughter was not apparent on National Daughter's Day. Todd posted several pictures in honor of his daughter Savanna, but made no mention of Lindsie.
Please fill in your e-mail so we can share with you our top stories!