Miley Cyrus Hospitalized Day after Revealing She Was Suffering from Tonsillitis
Miley Cyrus is hospitalized for tonsillitis. The "Wrecking Ball" singer shares snaps of her mother, Tish Cyrus and new beau, Cody Simpson consoling her in the hospital.
Earlier in the week, Miley Cyrus posted a somber picture of herself in bed, complaining about the pain she was experiencing with her tonsils. 
By Tuesday she had been hospitalized for her condition. Sharing a picture of herself hooked up to an IV and laying in a hospital bed on her Instagram story, she writes:
"Trying to heal as quick as I can to make it to Gorillapalooza w @TheEllenShow @PortiaDeRossi @BrunoMars this weekend! Send gooooood vibes my way! Hoping the Rock star G*DS send me a boost of bad ass and help me kick this [expletive] to the curb where it belongs! We got gorillas to save!"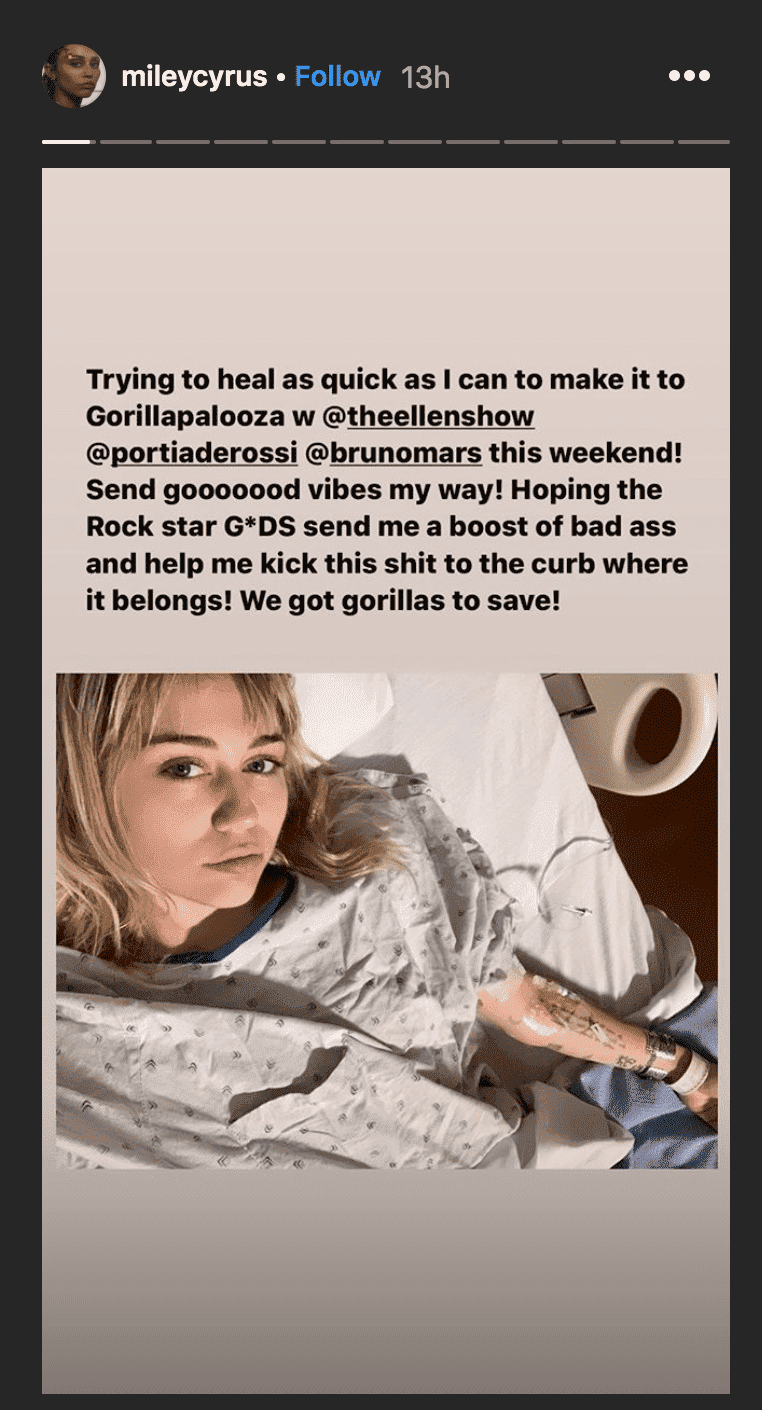 Miley, who has been spending a lot of time with her mother, Tish Cyrus. She shared a mirror selfie of Tish tenderly brushing her hair, she says:
"How you present yourself can determine how you feel! Thank you mama for helpin this little sickyyy look a little bit better by brushin my hair for me @tishcyrus mommy's are the best!"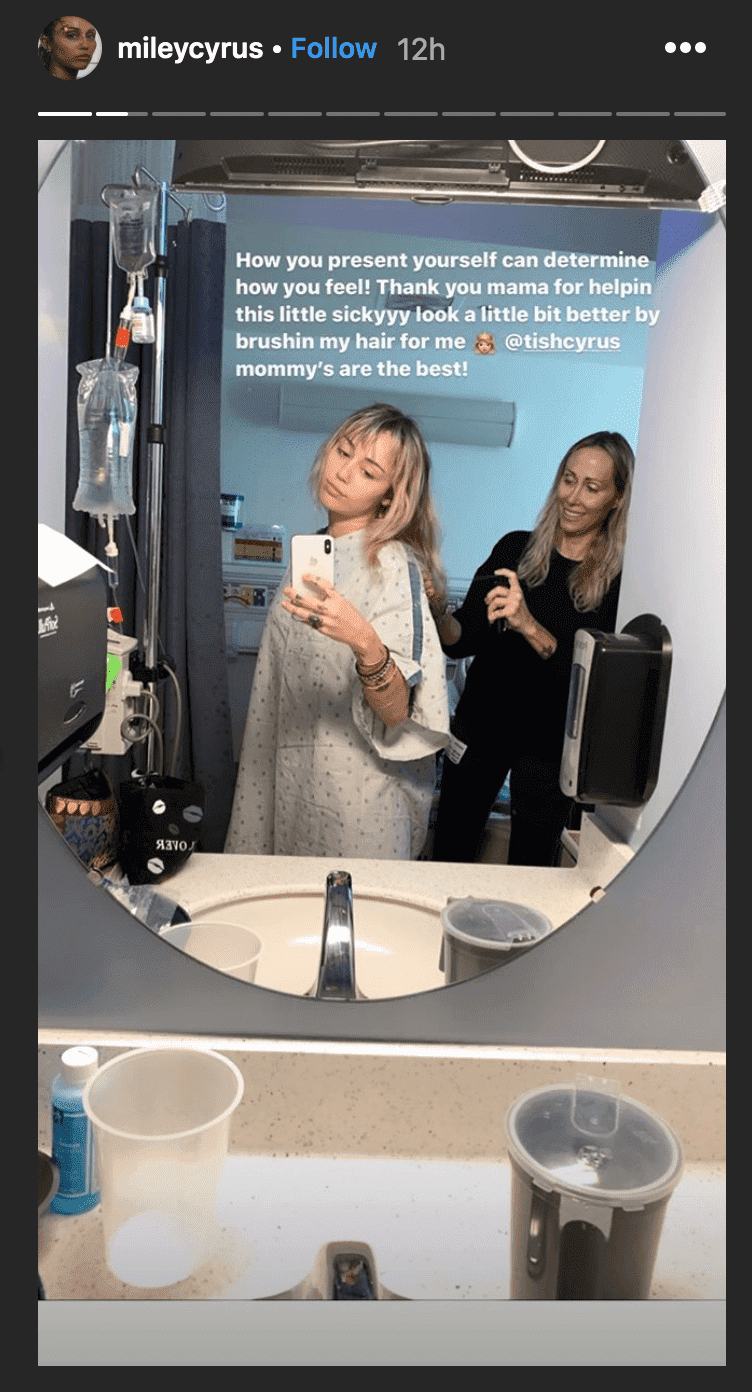 Determined to look her best, the ever fashionable Miley took her look a set further and redesigned her hospital gown.
Making the fit a little tighter and low cut at the font, she also pulls down the sleeves to make it a strapless gown.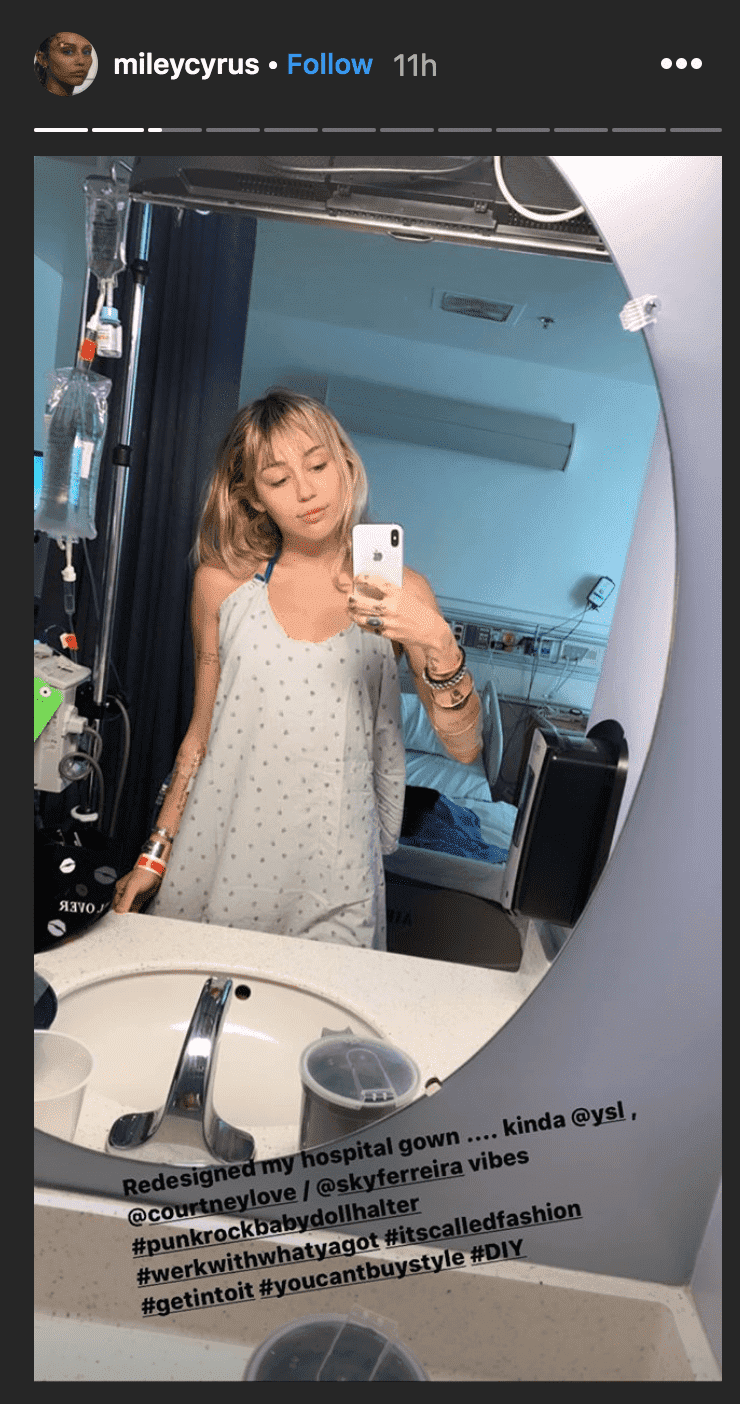 In a subsequent snap, Miley reveals that her "bf," Cody Simpson is on his way to visit. She shares picture of the two cuddled up in her hospital bed. 
In her pictures, Miley rests her head on Cody's lap as he holds out his guitar and plays songs for her. In her caption she reveals that she is feeling better because he is singing "sweet songs" he wrote just for her.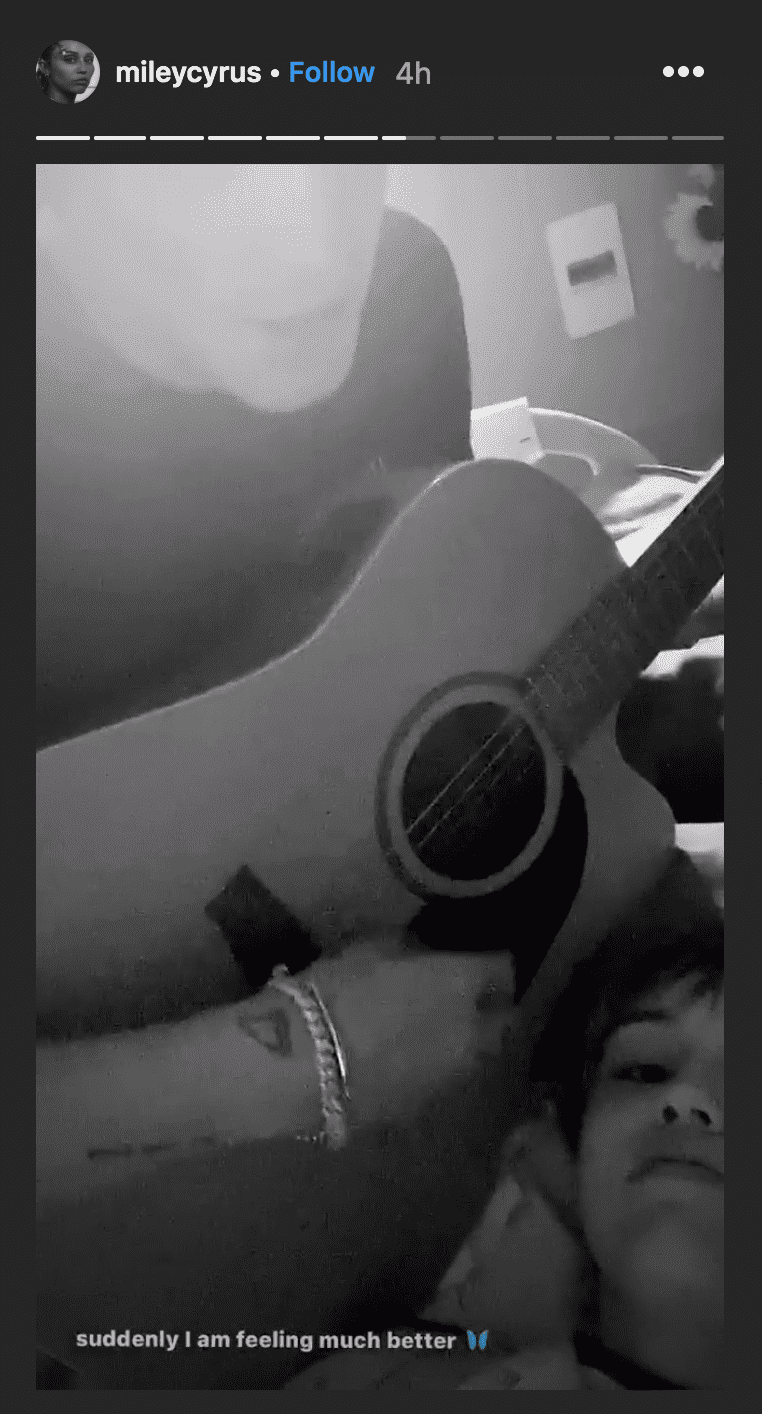 On an episode of her talk show, Wendy Williams defended Miley against slut shamers, who have been criticizing her for her new relationship with Cody. 
The talk show host gave her approval for her new relationship, but advised her to limit their PDA. But it seems Miley is going to do it her way and keep her relationship public. Hinting at the possibility of a love song for their fans to enjoy, she reveals:
"It's too special to be only heard in full by my ears so I am currently pressuring him to DROP IT next week…& it's working #GoldenThing."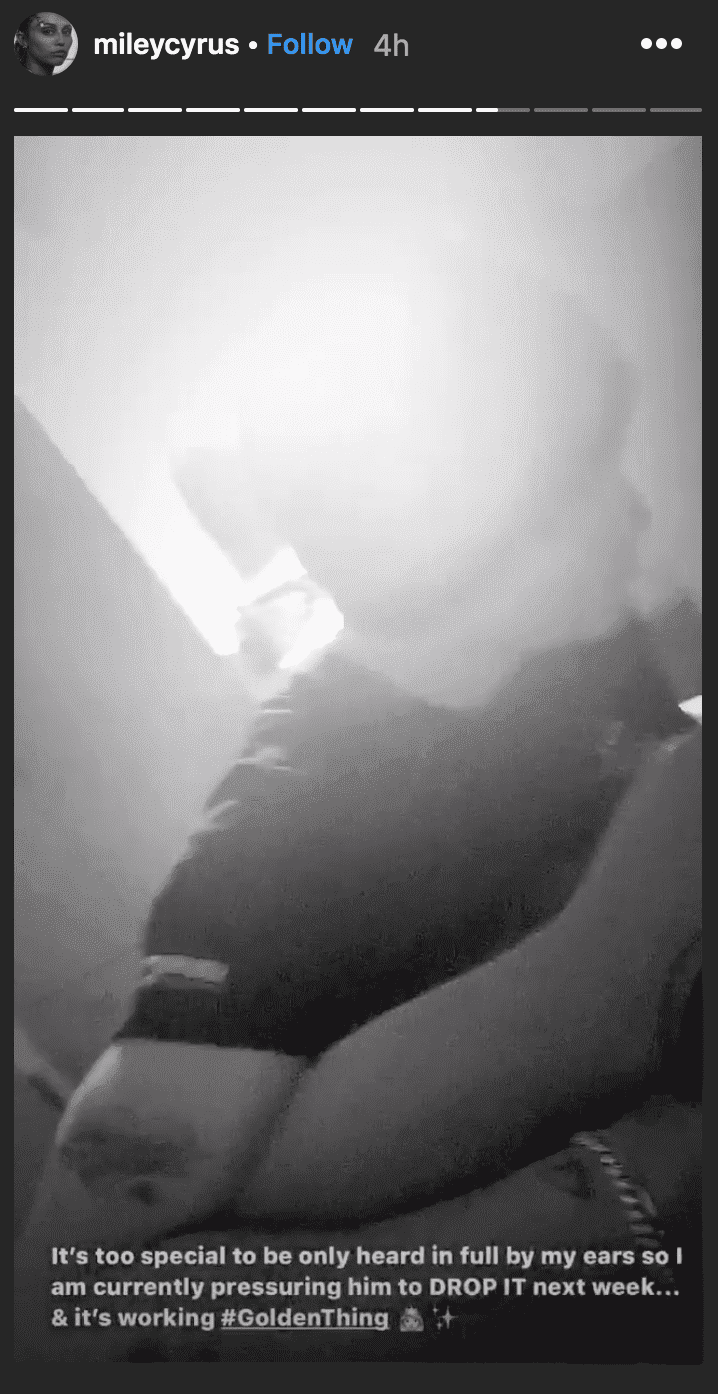 Miley has not revealed if she will need surgery to remove her tonsils. However, it is reported, she was expected to appear at the Hollywood Palladium in Los Angeles, for "GorillaPalooza." The event is being held by Ellen DeGeneres's, "Ellen Fund."
"GorillaPalooza" will raise money for conservation efforts for endangered animals. It has been advertised that Bruno Mars is the headliner and he will be joined by special guests to perform at the event.