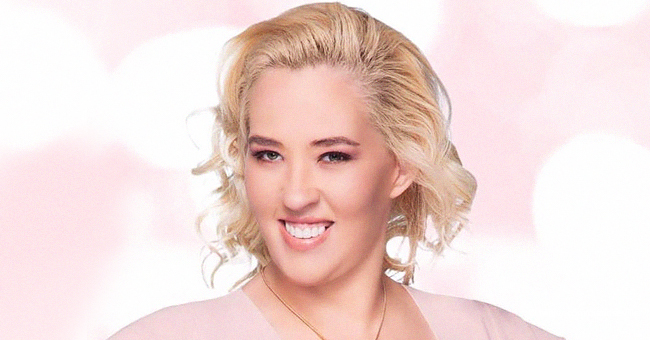 facebook.com/mamajuneshannon
TMZ: Mama June of 'Here Comes Honey Boo Boo' Reportedly Sold Her Georgia Home for $100,000
Mama June makes a huge loss on the cash sale of her house. A source reveals that reality star sold her house in order to travel the country in an RV with her boyfriend, Geno Doak.
Mama June's life isn't the only thing spiraling out of her control, it appears that after selling her home for a quick cash payment, the selling price of the property drastically decreased in value by $50 000; less than the original purchase price.
It is reported that after hearing about her interest in selling the property, June was approached by real estate investors, Felicia Harrell and Keller Williams Atlanta Partners, in August.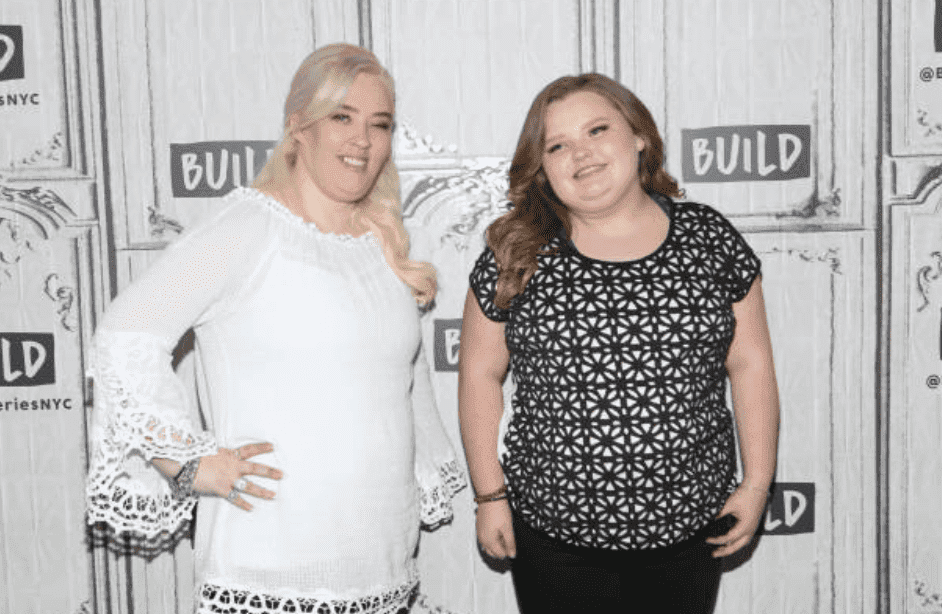 Mama June and Alana "Honey Boo Boo" Thompson do promotional work "Mama June: From Not to Hot" at Build Studio, on June 11, 2018, in New York | Source: Getty Images (Photo by Steve Zak Photography/WireImage)
According to
TMZ
, June struck a cash deal to sell the house. A source reveals that she agreed to sell her house for $100 000 and also received a cash down payment of $2 500.
It is clear that she has made a significant loss on the house. In 2014, she bought the property from her reality show earnings for $156 000. It is reported that it is was appraised in 2018, for $150 000.
The property, which was left significantly deteriorated by June and her boyfriend, Geno Doak, by the time they moved out has been renovated by the investors. They have poured in $30 000 into the house.
Currently, the market value for the newly renovated home is going to almost double the price she sold it for. TMZ reports, the house is on the market for $225 000.
The house which was regularly feature featured on her reality show "Mama June: From Not to Hot," is 3,225 sq. ft. According to The Blast, the listing says:
"Newly Renovated — Huge Master with Sitting Area, Double Vanities, Walk-In Shower, and Two Master Closets — Laundry Room Upstairs — Large Secondary Bedrooms — Eat-In Kitchen — Separate Dining, Family and Living Rooms — New Flooring — New HVAC — 5 Bedrooms — Bedroom and Full Bath on the Main Level."
E! News, reports, June had listed her house months ago in preparation for a major life change; she and her boyfriend, Geno have made plans to live in an RV and travel the country. A source claims her family is desperately trying to get her to come home, but it says:
"None of her daughters are talking to her at this point, including Alana. They've cut her off."
In September, both June and Geno were charged with a misdemeanor charge for being in possession of drug paraphernalia and a felony charge for being in possession of cocaine.
The couple's bond has been set at $11 000. Not only are they facing years in jail. If they purchase the RV for its intended purpose, their criminal charges could affect their ability to travel around the country. This could mean a double blow in the sale of the property.
Please fill in your e-mail so we can share with you our top stories!