Marie Osmond Celebrates Her Grandson's First Birthday with a Sweet Photo
Marie Osmond and her precious grandson make the cutest grandma and grandson pair in the country singer's latest photo of the one-year-old. 
Marie, 59, celebrated Maxwell Davis Craig's first birthday with a sweet picture which showed her giving the young tot a big smooch. The post is found below. 
In the two pictures, Maxwell seemed to be paying more attention to the camera than his doting grandmother. Marie explained why in her caption.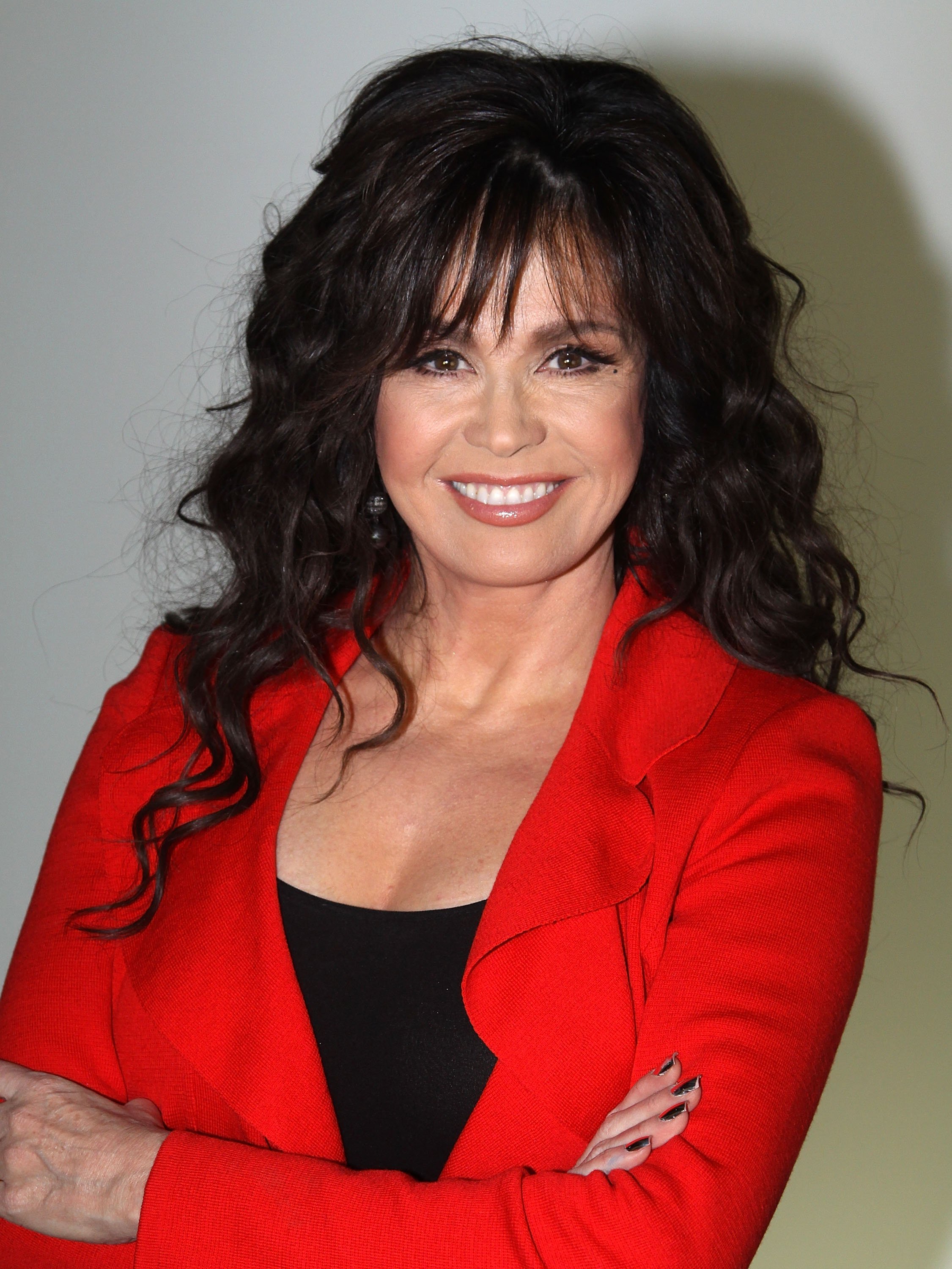 It read: 
"Happy [1st] Birthday to my adorable October grandson Maxwell! "Ok...push the button on my phone and say cheese!" Grandma loves you so so much!!"
The country singer has a total of four grandchildren from her eight children. There's Stephen Jr., five, Rocket Jade, four, Christian, three, and Maxwell. 
Last year, Marie shared a few photos of her grandchildren, including the youngest, celebrating Halloween. We wonder what's in store for the youngsters this year.
Although her social media is typically littered with family photos, the new "The Talk" co-host's feed was dominated by work-related pictures more recently. 
Such an amazing night with my 4 little trick-or-treaters. Look at my precious new grandson Maxwell Davis Craig! 😍😍😍 #Halloween #TrickOrTreat pic.twitter.com/nS4iT2bC4K

— Marie Osmond (@marieosmond) November 1, 2018
Just last week, Marie and her brother Donny received a plaque on the Las Vegas Walk of Stars for their 11-year residency at the Flamingo Hotel and Casino. 
Marie shared a clip of the brother-sister duo kneeling down to unveil the huge honor which came ahead of the pair's final show to be performed next month. 
Online, fans were thrilled for the performing siblings. What was meant to be a weeks-long gig went on for over a decade and will be ending on a high note as the show still has great ratings. 
Marie's life has revolved around entertainment. In fact, the tv personality grew up in a musical family. Her four older brothers were part of a group called the Osmond Brothers. 
The actress' greatest musical accomplishment was her version of "Paper Roses." She and Donny also found success as pop duet singers, as well as on the 1976 show "Donny & Marie."
Marie is currently married to Steve Craig and just began her permanent role as one of the hosts on "The Talk." She's a busy woman but it's great to see that she knows about the importance of family.