Marie Osmond of 'the Talk' Opens up about Her Son Michael 9 Years after His Death
Nearly a decade after Marie Osmond's 19-year-old son committed suicide, the actress and "The Talk" co-host is still mourning the sad loss. 
During an interview with People, Marie opened up about how she feels years after she lost her son. She said,
"[Michael] was a such a joy and a light in my life. He was that piece in our family that fit us all together."
The singer continued by revealing that her late son started doing drugs at a young age and that might have affected his psyche in some way. She stated that,
"Michael did drugs at a young age. I think when you start altering the brain, especially during its maturing and growing process, it's dangerous. It can cause mental issues. And I don't think there is enough fear about it."
Osmond who is a teetotaler herself revealed that while her son, Michael was depressed, she found it hard to "look him in the eyes," thereby missing out on spending time with him.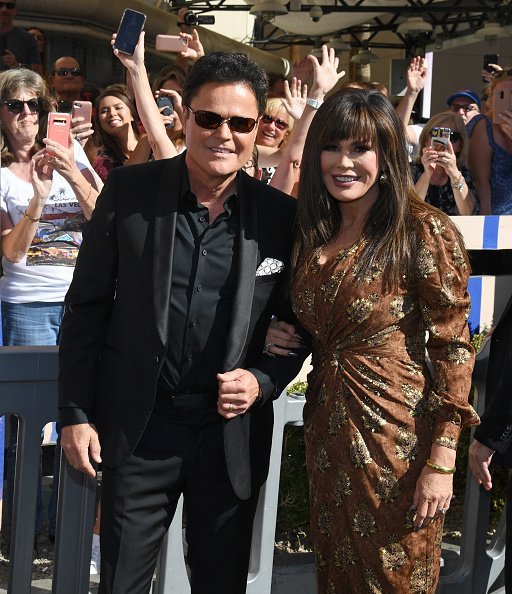 In a fit to explain what it feels like to lose a child, the mother of seven said,
"You can't breathe. It affects the children [too]. When you're contemplating something that devastating [as suicide] in your life, you can barely function. But the ripple effect is astronomical."
Osmond however revealed that she often thinks about the life that her son could have lived if he were to be alive.
She stated that seeing her other kids move on with their lives and have families of their own make her think about Michael with the knowlege that he "always wanted to be a daddy since he was a little boy."
Albeit very painful, she's learned to live with the hurt and has found a way to "breathe again." "You have to find a way to breathe again. Mine was my faith. I have great faith, and I know I will see him again," Osmond said.
Michael is one of the singer's eight children and also one of the five she adopted with ex-husband, Brian Blosil. Michael committed suicide in 2010 by jumping from the balcony of his eight-floor apartment in Los Angeles at the age of 19.
He battled depression. At the time, Osmond released a statement saying,
"My family and I are devastated and in deep shock by the tragic loss of our dear Michael and ask that everyone respect our privacy during this difficult time."
May his soul rest in Peace.