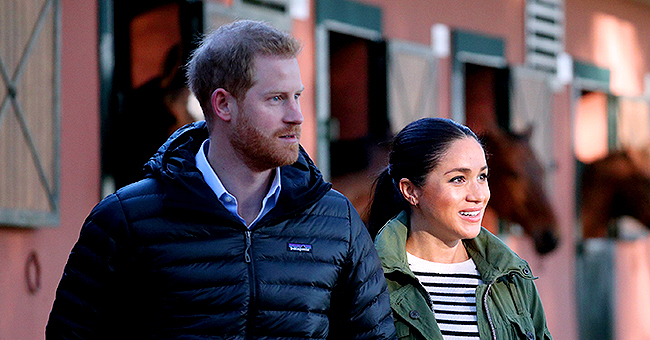 Getty Images
Us Weekly: Meghan Markle & Prince Harry Consider Moving to Canada in the Future
Meghan Markle and Prince Harry are considering relocating to Canada. A source reveals to US Weekly that the royal couple plan to find a more private place to live.
Prince Harry is currently waging a war against the British media. He has filed in a law suit criticizing tabloids for false stories, invasion of privacy and for the emotional toll their stories have taken on his family.
According to Us Weekly, the media's intrusion and constant attacks on the royal couple have forced them to consider leaving England.
"Meghan and Harry have considered moving to Canada, as it's part of the Commonwealth," the source reveals.
Harry is a Commonwealth Youth Ambassador and will need to reside in a country that will allow him to perform his royal duties.
Currently, the couple is living with their 5-month-old son, Archie at Frogmore Cottage. After getting permission from the Queen to separate their household from Prince William and Kate Middleton, they moved out of Kensington Palace.
It is revealed to Us Weekly, their plan to relocate is only an option they are looking into in the future. In the meantime, Meghan is settled in and enjoying living at Frogmore Cottage, a source explains:
"She really likes living in Windsor. It's much less complicated to have friends visit and feels less claustrophobic than Kensington Palace."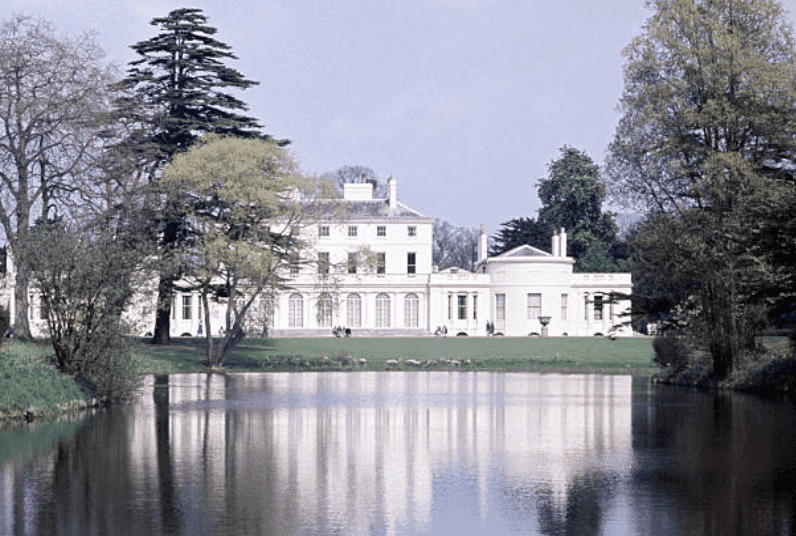 A lake view of Frogmore House, in the grounds of Home Park, Windsor, in 1970, England | Source: Getty Images (Photo by Ray Bellisario/Popperfoto via Getty Images/Getty Images)
The move to Canada would still be familiar to the couple. During the years she was filming "Suits," Meghan lived in Toronto and Harry frequently visited her there, before they got married.
Speaking about her life in Toronto in 2016, Meghan reveals:
"It's really funny because I think as much of a big city as Toronto is, it's so different from L.A. or New York. There is no paparazzi so it's really easy to just have a normal life where you are not getting dressed for the day and worried about that element of it."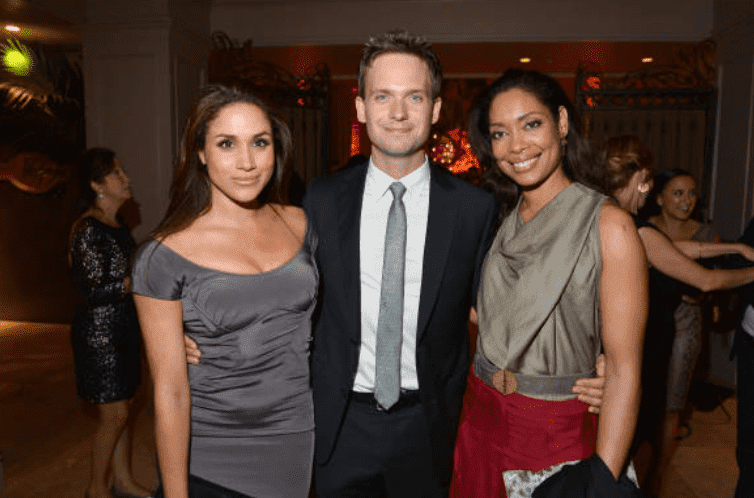 "Suits" cast members: Meghan Markle, Patrick J. Adams and Gina Torres pose at a Toronto International Film Festival Party, at Windsor Arms Hotel, on September 11, 2012, in Toronto, Canada | Source: Getty Images (Photo by George Pimentel/WireImage)
Harry has been very candid in discussing his need for privacy and protecting his family from media and public intrusion.
The speculation about their move to Canada would only make sense considering their need to establish a low key life there.
Canada is not the only place that sources have revealed that Meghan and Harry would move to. Before Archie was born, it was rumored that they were planning on moving to Africa.
Just like Meghan's personal connection to Canada, which stems from her years working there, Harry revealed his connection to Africa.
He explained that Africa is a place where he spent time with his mother shortly before her death and the place he escaped to after her passing.
Please fill in your e-mail so we can share with you our top stories!