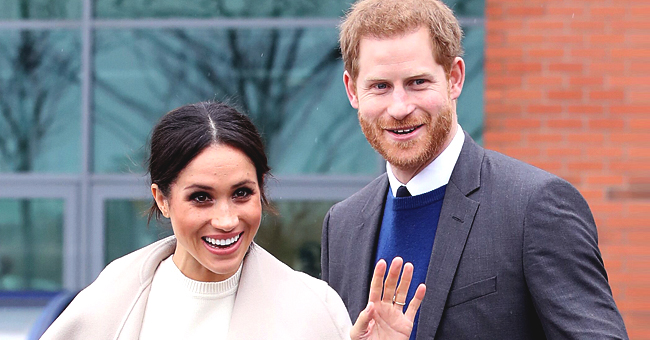 Getty Images
Prince Harry and Meghan Markle Share Dalai Lama Quote about Compassion after Private Jet Backlash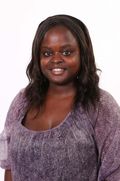 While promoting environmentalism, Prince Harry and Meghan Markle have had a tough time recovering from the criticisms they faced for flying on private planes. The press surrounding the incident is finally dying down and in light of this and the royal couple have shared a positive message promoting compassion.
It has been speculated that Meghan Markle personally manages the Instagram account she shares with Prince Harry. The account has incorporated distinct features such as including emojis and personal pictures of the royal couple.
The revamped account has also introduced new features like the "Force for Change" campaign and the posting of weekly inspirational quotes.
Recently, the couple have used their posts, sharing inspirational quotes to promote the message of compassion to their followers. On a Blue background they share a quote, which says:
"I believe that at every level of society - familial, tribal, national and international - the key to a happier and more successful world is the growth of compassion."
The post shares that the origin of the quote from the Dalai Lama. It is reported that they had wanted him to play a role in their wedding, but could not because he is not Christian. The caption gives some background on his work, explaining:
"The 14th Dalai Lama, Tenzin Gyatso, is a spiritual leader and a man of peace. Through this approach he has received over 150 awards, honorary doctorates, and prizes in recognition of his message of peace, non-violence, inter-religious understanding, universal responsibility and compassion."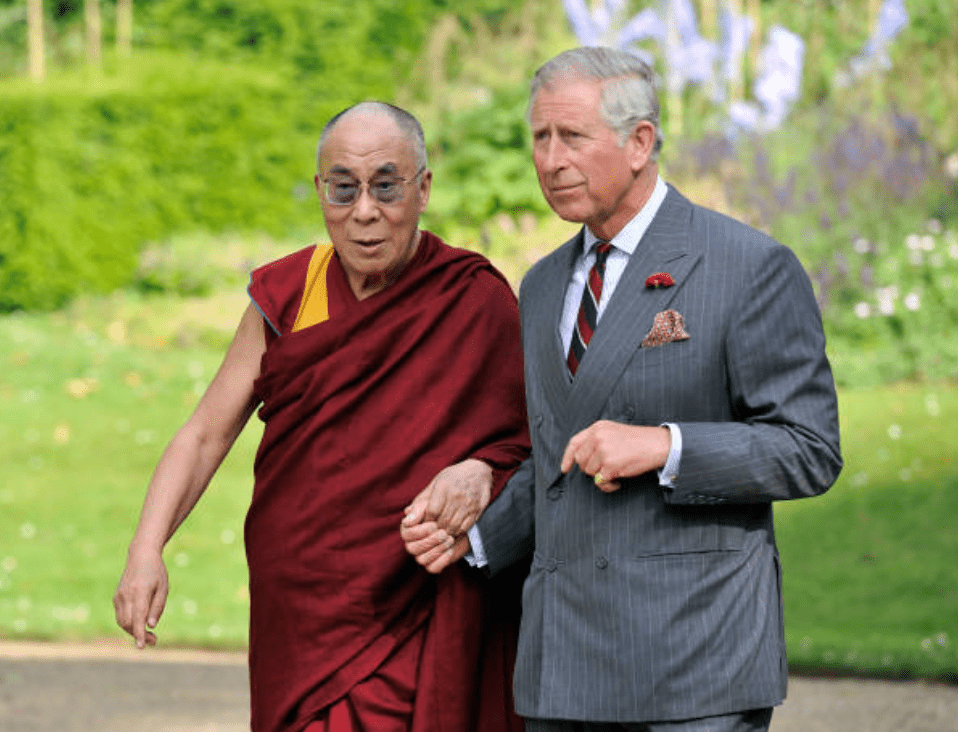 Prince Charles welcomes the Dalai Lama at Clarence House, on June 20, 2012, in London | Source: Getty Images
The timing of the message comes in the midst of public backlash resulting from Harry and Meghan's decision to use 4 private plans in 11 days, for their vacation.
At the launch of his travel partnership, "Travalyst," Harry addressed the incident claiming they made the decision to use private planes for safety reasons.
Various celebrities such as Elton John, Pink, Ellen DeGeneres and Jameela Jamil have spoken out in defense of the couple, calling the criticisms harsh and unfair.
Elton John and Ellen DeGeneres, who share a personal relationship with couple reveal that Meghan and Harry are good people, who trying to make a positive impact on the world.
The royal Instagram account has given fans better access to Meghan and Harry. After announcing that they would be breaking tradition and separating their household from Prince William and Kate Middleton, they also unveiled their record breaking Instagram account, in April.
The "@sussexroyal" account made history when it reached a million followers in 5 hours and 45 minutes. The previous record was set Pop star Daniel Kang, who reached the million follower mark at 11 hours and 36 minutes.
Please fill in your e-mail so we can share with you our top stories!