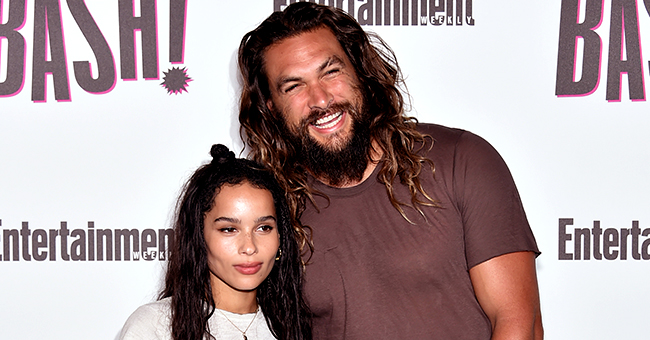 Getty Images
Lisa Bonet's Husband Jason Momoa Is the Proudest Stepdad as He Congratulates Zoë Kravitz on Catwoman Casting
Jason Momoa is one proud stepdad as he congratulates actress Zoë Kravitz for landing the role of "Catwoman" in the upcoming "Batman" film. Zoë's latest achievement also means she has one more thing in common with her stepfather.
Fans of the DC Extended Universe have something to look forward to when "The Batman" premieres in 2021, and they can expect to see Zoë in action alongside leading man Robert Pattinson.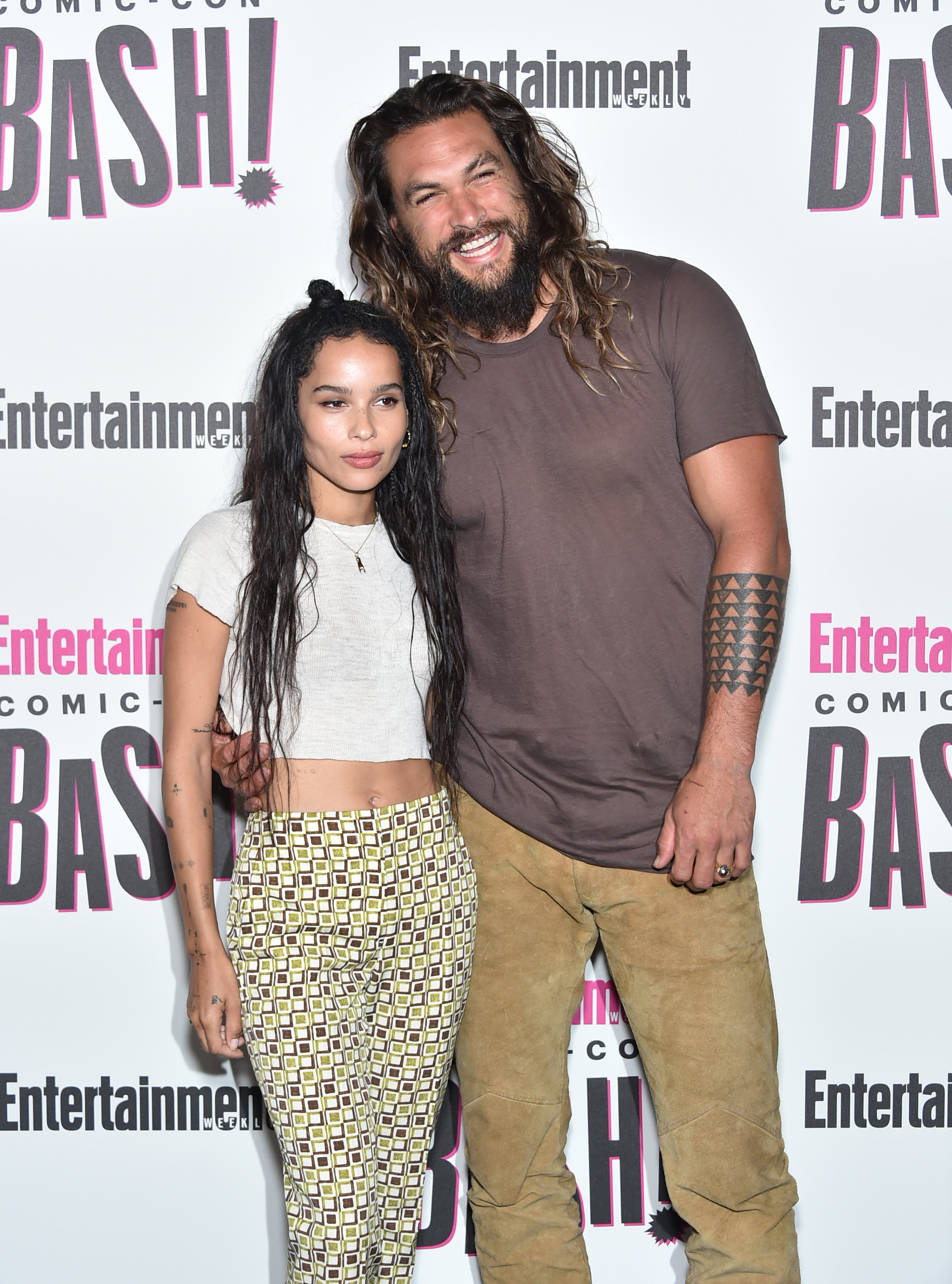 Zoe Kravitz & Jason Momoa at Entertainment Weekly's Comic-Con Bash on July 21, 2018 in California | Photo: Getty Images
On Monday, Jason, 40, took to Instagram with a photo of he and Zoë, writing:
"I'm so proud of u zozo bear. On and off screen OHANA. DC WB ohana Lola and Wolfies big sister is CAT WOMAN. Unbelievable so freaking stoked. Your going to have so much fun Aloha P bear."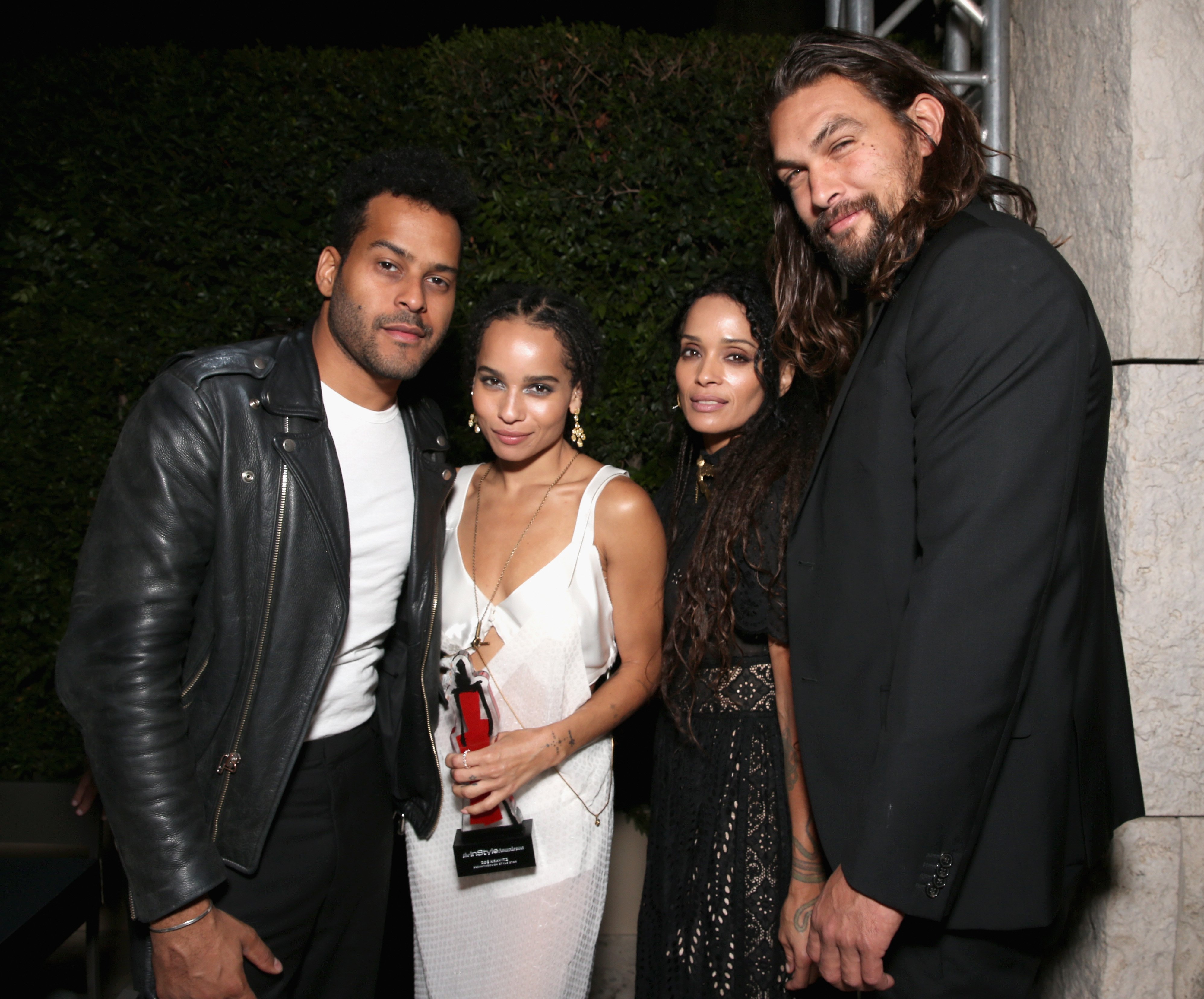 (L-R) Singer Twin Shadow, Zoë Kravitz, Lisa Bonet & Jason Momoa at the InStyle Awards on Oct. 26, 2015 in California | Photo: Getty Images
Zoë, 30, is the daughter of Jason's wife Lisa Bonet, 51, and her ex-husband Lenny Kravitz.
Zoë's casting as Catwoman is not her first foray into the superhero world.
Per PEOPLE, the "Big Little Lies" star responded to her stepdad's post with the hilarious comment: "LOVE YOU PAPA BEAR! love that Aquaman and Catwomen (sic) spend the holidays together from now on."
Jason played Aquaman in the 2018 DC film of the same name. Now that Zoë has been penned for the role of Catwoman, they'll be not only family but also members of the DC universe.
According to Entertainment Weekly, the upcoming Batman project will not feature a crossover into Aquaman's world. An Aquaman sequel, however, has been conceived and is set for release on December 16, 2022.
Meanwhile, it was announced on Monday that Zoë would be working alongside Pattinson as Selina Kyle/Catwoman. Big names like Halle Berry, Anne Hathaway, and Michelle Pfieffer, have all played the feline superhero in the past.
"The Batman" will be directed by Matt Reeves and will reportedly follow Pattinson's character (Bruce Wayne) in the early stages of his transformation into the superhero.
Zoë's casting comes less than four months after she tied the knot with fellow actor Karl Glusman at her father's 18th-century Parisian mansion. The couple had been legally married in the US since May.
Jason and Lenny, 55, who have a close relationship, were reportedly seen enjoying some champagne together at the star-studded wedding. Zoë's "Big Little Lies" co-stars Nicole Kidman and Reese Witherspoon were also there, as was her "Fantastic Beasts" co-star Eddie Redmayne.
Zoë's casting as Catwoman is not her first foray into the superhero world. In 2011, the California native played Angel Salvadore/Tempest in Marvel's "X-Men: First Class," and in 2017, she voiced Catwoman in "The Lego Batman Movie," a 3D computer-animated film.
"The Batman" is scheduled to debut in theaters on June 25, 2021. Congratulations, Zoë!
Please fill in your e-mail so we can share with you our top stories!