Bebe Winans Reveals the Touching Story behind His Famous Family Name
Bebe Winans is a legendary gospel singer who comes from a large family of singers. On Essence's magazine's podcast "Yes, Girl!" he revealed the story behind his famous name and how he almost wasn't a Winans.
David "Pop" Winans Sr. met his future wife Delores while they were both members of the Lucylle Lemon Gospel Chorus. In 1953 they tied the knot and went on to have 10 children – David Jr., Ronald, Carvin, Marvin, Michael, Daniel, Benjamin also known as BeBe, Priscilla better known as CeCe, Angelique, and Debra.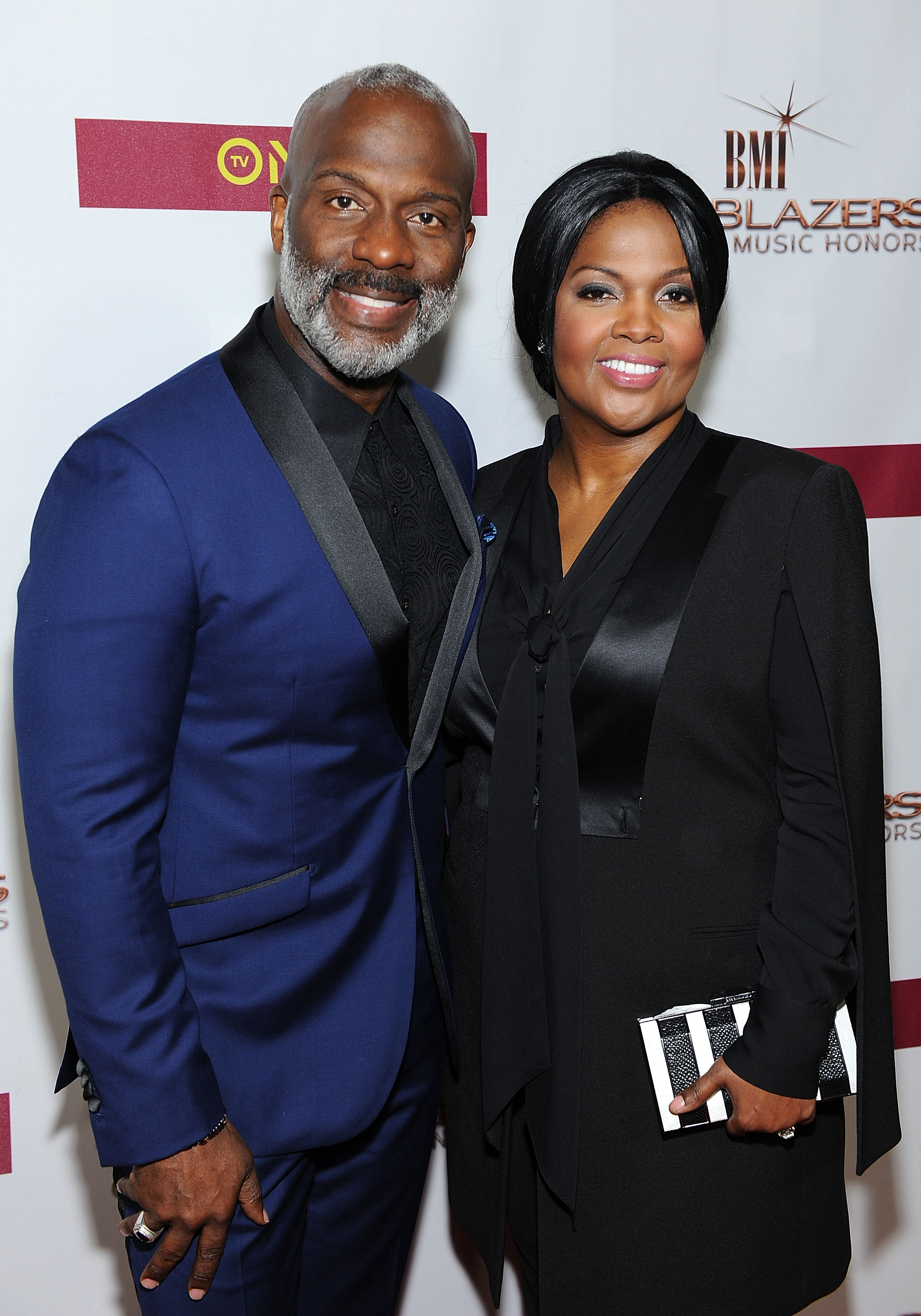 HOW IT ALL STARTED
"Growing up in the family I grew up in, evolved around music, it evolved around God and it evolved around family," BeBe told Voice of America. "When we went to church it was family and it is the main foundation." When he was just 17 and his sister CeCe was 15, the pair decided to pursue their musical careers.
"CeCe and I were a part of this group… so we had to go home and say, 'Hey guys, remember when we were a group? Well, we're not anymore. You've got to go and get a job because me and CeCe are a duet," BeBe told Afro about how the musical duo got started. "It was the hardest thing to do."
BeBe and CeCe met 1980s televangelists Jim and Tammy Faye Bakker and became background singers on their TV show, "PTL Club." "The PTL Network allowed us to be introduced to a whole new audience, a white Christian audience," the singer revealed to Religion News Service. "And then when we started recording we broke down doors in the white Christian marketplace where they weren't playing any Black artists, Christian artists on those radio stations."
After leaving the PTL Singers in 1987, brother and sister released their self-titled album "BeBe & CeCe Winans" which earned Grammy, Dove and Stellar Awards nominations. The pair became one of the first African-American artists to make it big on Christian music radio stations, opening the doors for the likes of Yolanda Adams and Donnie McClurkin.
"BORN FOR THIS"      
It's been 10 years since BeBe released his last solo album, "America, America." "This album is the culmination of the lessons I've learned through the struggles of balancing faith and fame," BeBe told Hallels about "Need You." The album features a track called "Born For This", which is also the name of BeBe's musical and his autobiography (the full title of his book is "Born For This: My Story in Music).
"The book is a broader view and understanding of my childhood and also when CeCe and I left Detroit and joined up with Jim and Tammy Bakker," the singer revealed to Afro. "In the book, and the musical, this is part of my story that a lot of people don't know about; how we became a duet. If it wasn't for Jim Bakker, there wouldn't be no BeBe and CeCe, because we didn't decide to be a duet."
Another thing that we get to learn in the book is that BeBe's surname was initially Glenn. "My father's parents were never married, so he was born out of wedlock and his father denied it was his child," BeBe shared on Essence magazine's podcast, "Yes, Girl!" "My father took on his mother's name, which was Laura Glenn."
"Before my great-grandfather passed, he came to my father and said, you love me right? And my father said, yes, I love you," continued the singer. "He said, well, I want my name to remain on this earth. He said, change your name. And my father said yes. And he marched us down to the courthouse and he changed our names from Glenn to Winans."
Not everybody was happy about the name change. "The Glenns – my grandmother – were offended that after all this time, because Glenns took care of my father," BeBe admitted to Afro. "But he [David] knew that that's what it was supposed to be."
Though it was released mid-October, "Born For This: My Story in Music" already has mixed reviews. One reader felt it was "easy to read but never gets to the depths needed to really feel a connection to the author's story." Another reader felt differently, saying, "Once finished you will feel as if you've known him [BeBe] for years."