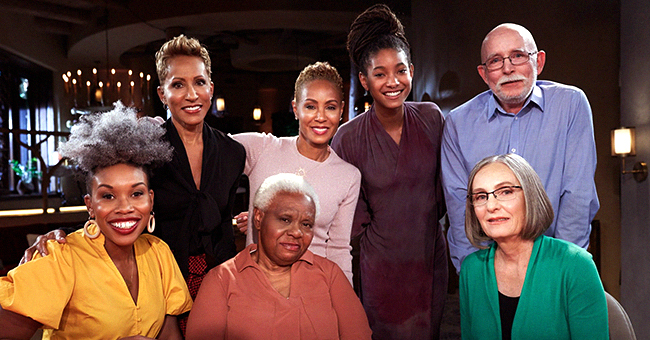 Twitter/RedTableTalk
'Red Table Talk:' Transracial Adoptee Shares Her Struggles of Growing up as a Black Child Raised by White Parents

A Black woman gives a rare insight into the struggles that come with being a transracial adoptee and why she's often surprised by the image she sees in the mirror.
Transracial adoption isn't new in society but the views of Angela Tucker, a Black woman raised by White parents may shed new light on the situation.
Tucker sat down with Jada Pinkett Smith, her daughter, Willow Smith and mother Adrienne Banfield Norris in their Facebook Watch show, "Red Table Talk" and opened up about her internal struggles growing up as a Black woman with a White family.
According to Tucker, though she is appreciative of the good life she enjoys due to her adoption, there is an internal conflict that festers.
Tucker admits she doesn't identify as a Black person yet she's often surprised to see one in the mirror.
"It's a huge weight, it's an emotional burden that I bear kind of silently."
"People often don't admit this but a lot of black transracial adoptees look in the mirror and are surprised, when we look in mirror and see a black person," she says in a preview clip.
"Because we're so used to seeing white people and we see our parents and they're white and we love them and then we see ourselves, like, oh yeah, I forgot, I'm black."
Tucker also explains in an exclusive preview of the episode obtained by People the "emotional burden" she carries due to her unusual upbringing.
"It's hard to walk around every day and have people see a black woman but for me to not even feel like a black woman. And that conflict that happens every single day. It's a huge weight, it's an emotional burden that I bear kind of silently."
In Hollywood, there are a host of White celebrities who opted to adopt Black children. These include, Angelina Jolie, Sandra Bullock, Madonna, Tom Cruise and Nicole Kidman, and Kristin Davis.
The "Sex and the City" star in an interview on "Red Table Talk" in July also shared her insights as a parent of Black children.
Davis admitted it was also a struggle for her to grasp the idea of her child being a victim of racism.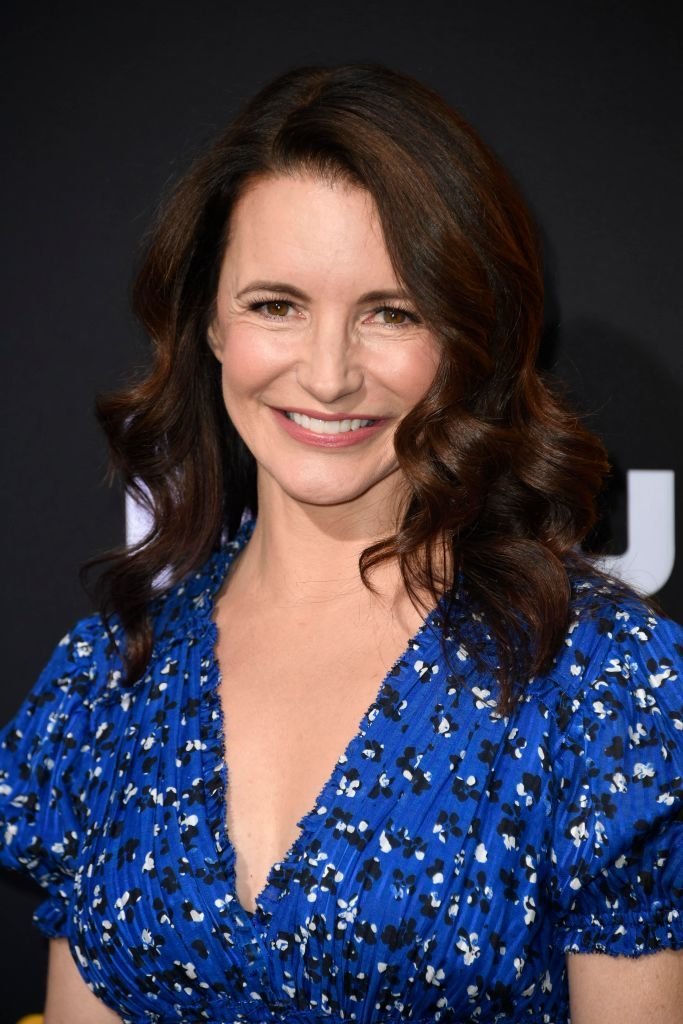 Kristin Davis at a movie premiere in May 2019. | Photo: Getty Images
"This is what I want to say, from a white person adopting [black children]: You absolutely do not fully understand. There's no doubt. There's no way you could," she said.
"It's one thing to be watching [racism] happening to other people and it's another thing when it's your child. And you haven't personally been through it. It's a big issue."
Please fill in your e-mail so we can share with you our top stories!