Elvis Presley and Priscilla Presley: Inside One of Hollywood's Most Iconic Relationships
They were married for merely six years, but the Rock and Roll couple captured the world's imagination forever. They might have divorced, but she has been the custodian of his legacy to this day.
Late Elvis Presley, forever remembered as "The King of Rock and Roll," and his former wife Priscilla were married from 1967 to 1972, but their story goes back to when she was 14.
It doesn't end in 1972 either, since the two remained friends after the romantic relationship was over and they raised their daughter Lisa Marie together until Elvis passed away in 1977, aged 42.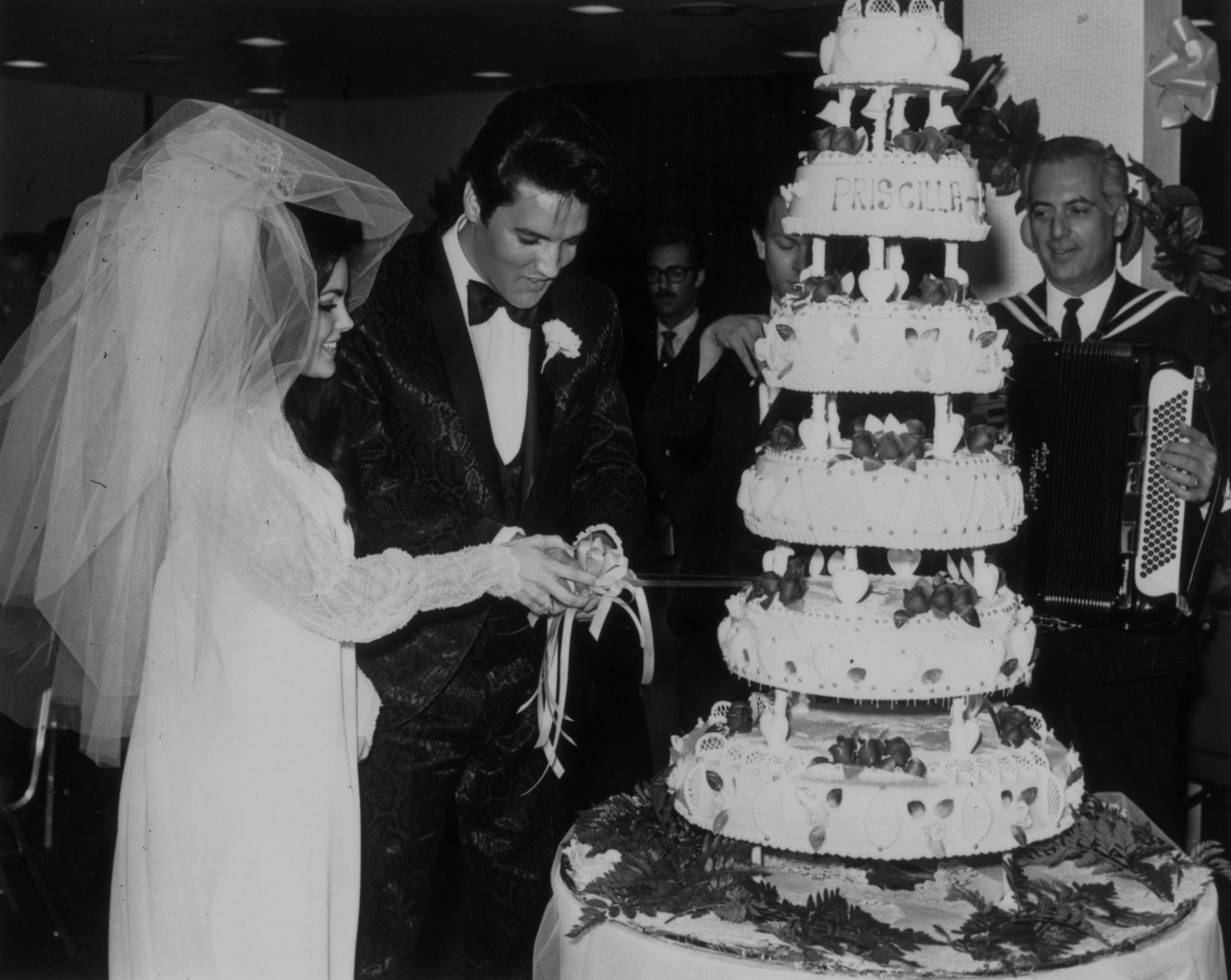 Even today, more than 40 years after Elvis left us, Priscilla, along with her daughter and grandchildren, like to recall the time she spent beside the legendary rock and roll star.
"I loved being his wife [and] taking care of him," she said as recently as 2017, in a visit to "Today," adding that she has never stopped feeling his spirit around. And just like Priscilla, we love to look back at this iconic romance.
MEETING
The first time when Elvis and Priscilla met was in 1959, when the then-14-year-old girl attended a party at a German military base where her father and the already famous singer, ten years her senior, had been stationed.
The Elvis Presley biopic has @austinbutler, @oliviadejonge, and @tomhanks on board! https://t.co/3rlrxrH2gX

— POPSUGAR (@POPSUGAR) October 25, 2019
Priscilla took and immediate liking to Elvis, even though she hadn't been her fan before, and during the six months that followed their first meeting, she had become inseparable from him, as it was going to be proven soon.
In March 1960, Elvis military service ended, and the singer return to his famous home, Graceland, where he tried to avoid the insistence rumors about "the girl he left behind."
THINGS GET SERIOUS
Elvis had been romantically linked with several renowned women from the entertainment industry at the time, and in the following two years, while still in Germany, Priscilla had to read about his alleged and real affairs.
"He was everything to me. My confidante, my husband, my everything." —@Cilla_Presley ❤️ https://t.co/Q9kFrLXzoN

— Closer Weekly (@closerweekly) October 24, 2019
But one day in 1962, Elvis contacted Priscilla once again and asked her to meet him in Los Angeles. It was the first of a few visits during which the two got closer and had the idea of Priscilla moving into Elvis home in Memphis.
In 1963, Elvis and Priscilla managed to do the impossible and convinced her Catholic parents about starting to live together, agreeing that they were going to wait until their marriage to consummate their relationship.
PRISCILLA MOVES TO GRACELAND
After a short period living with Elvis' father and stepmother, Priscilla officially moved to Graceland, where she claims they kept their relationship platonic for another eight years until tying the knot.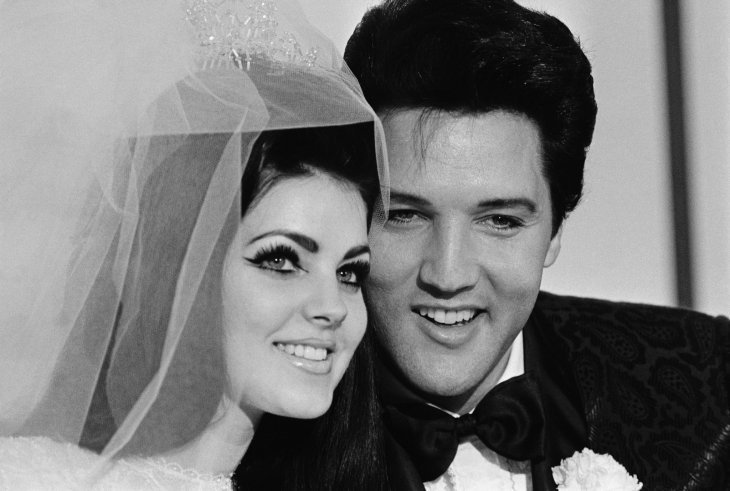 Priscilla was very excited about sharing her life with the man she loved and at the same time experience the excitement of the day to day of a superstar, but she soon found herself feeling lonely, with Elvis frequently away on business.
According to Priscilla, when Elvis was present he was extremely demanding and controlling with her, but being traditional in his religious beliefs, he honored the promise they made to her parents.
MARRYING
Despite all of the above, Priscilla's devotion to Elvis didn't change, and when she finally turned 21, the two married on May 1, 1967.
Instead of having the epic wedding that she probably had imagined, given the nature of the man that became her husband, the two married discreetly at the Aladdin Hotel in Las Vegas.
The wedding took place in the morning, and a 100-guest reception breakfast followed. Elvis flew Priscilla's parents in for the big day as a wedding present for his fiancée.
Upon their return to Graceland, they had a second reception to share their happiness with the many friends who weren't in attendance in Las Vegas.
LISA MARIE ARRIVES
The only child that resulted from Elvis and Priscilla's marriage was Lisa Marie, who is now 51, and she was born barely 10 months after her parents became husband and wife.
But as happy as the couple was about their little bundle of joy, the changes that the child brought into their lives eventually damaged the relationship, since parenting soon proved to be incompatible with Elvis' lifestyle.
In fact, the relationship had started to lose its initial charm in a relatively short time, not only because of Elvis' busy schedule and lifestyle, but also because of his repeated infidelities.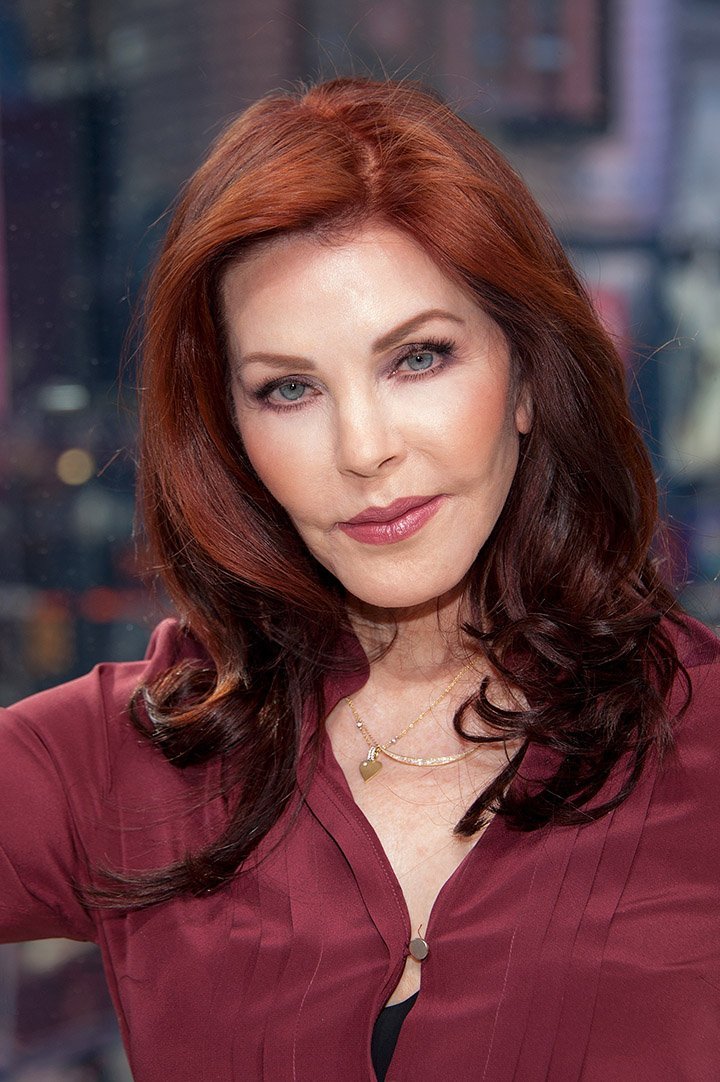 DIVORCE
By 1973, Elvis and Priscilla had finalized their divorce after six years of marriage. But even if the two remained on friendly terms in an effort to raise their daughter together, the separation had a devastating effect on the singer.
It was during this period when Elvis' health deteriorated rapidly because of his abuse of prescription drugs and overall self-destructive lifestyle. He also developed a weight problem that undermined his confidence and worsened his condition.
In 1977, only four years after Priscilla left Graceland and her life with Elvis behind for a new start with her daughter in Los Angeles, the "King" died of a heart failure related to his addictions.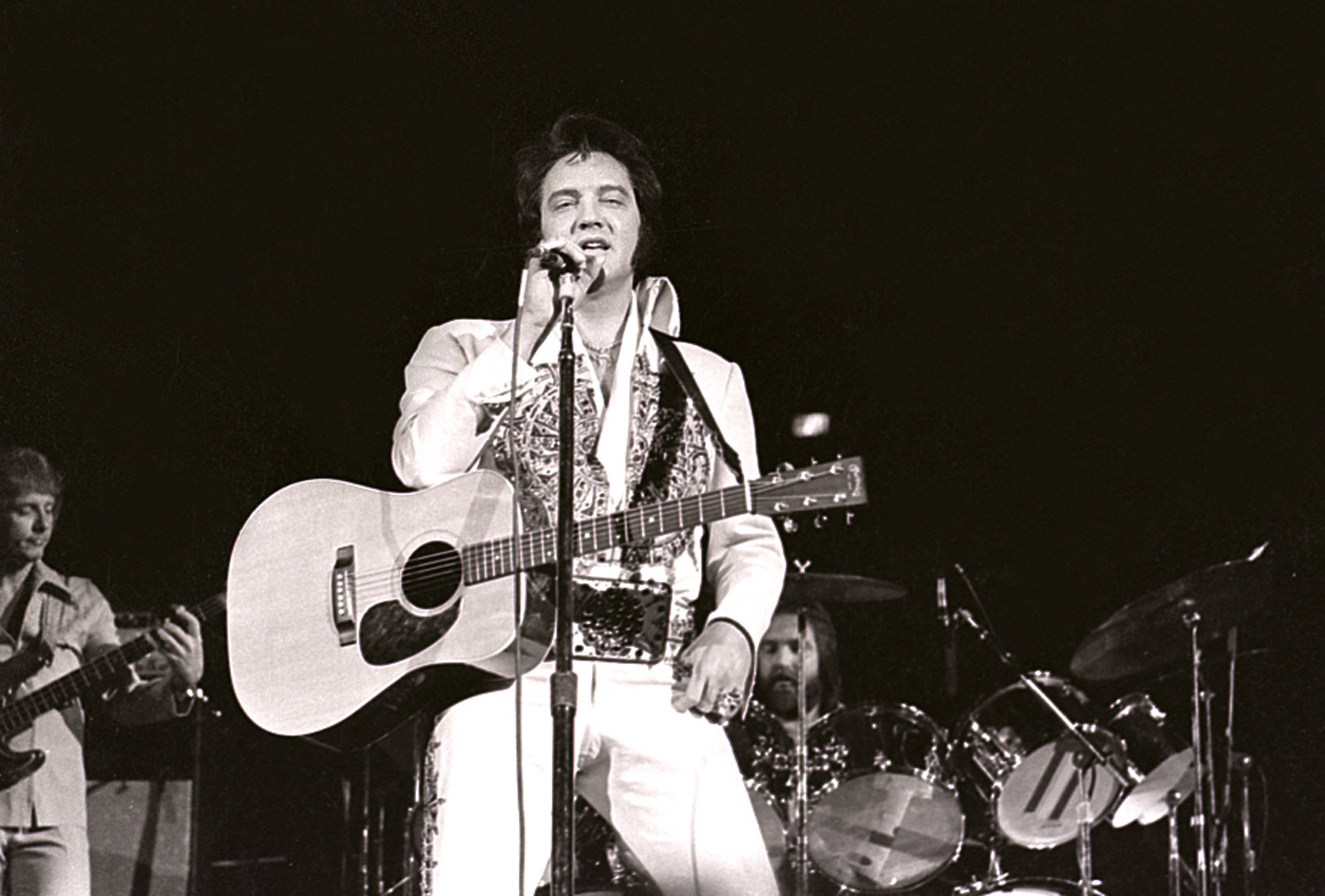 In 2018, Priscilla shockingly said that she believed Elvis actually committed suicide.
AFTER ELVIS' DEATH
In 1980, Elvis' mother died. His father had died the previous year. Since Lisa Marie was still underage and Elvis had decided that she didn't access her inheritance before turning 21, Priscilla became the guardian of Elvis' estate.
Priscilla managed Elvis Enterprises wisely and kept it a millionaire business, and when Lisa Marie turned 21 in 1993, she took over it. One year later, Lisa Marie married Michael Jackson, divorcing him after just two years, sharing no children.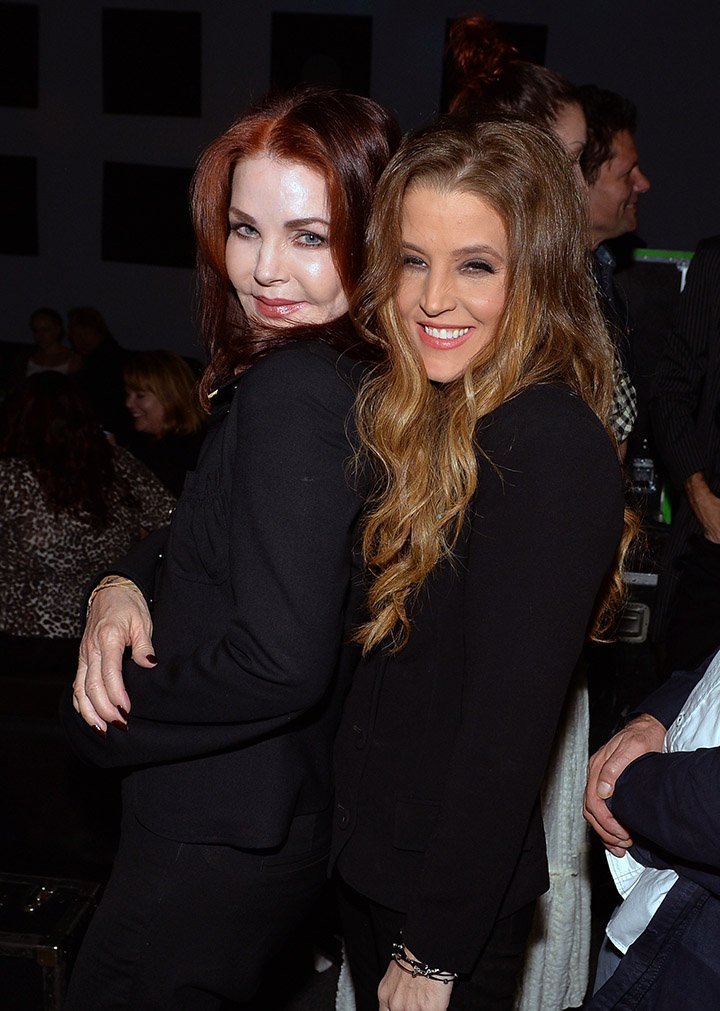 Lisa Marie was married to musician Danny Keough from 1988 to 1994, and he is the father of her two children Riley and Benjamin Keough. In 2002 she married Nicolas Cage, but they divorced that same year.
Elvis and Priscilla's daughter married a fourth time in 2006, to Michael Lockwood, welcoming twins Harper and Finley Lockwood in 2007. As of 2019, Lisa Marie and Michael are still going through a long divorce and custody battle.