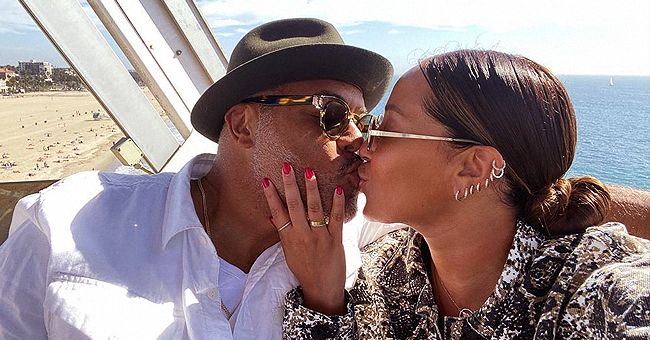 Instagram/israelhoughton
Israel Houghton Shares Sweet Tribute to Wife Adrienne on Her 36th Birthday

Israel Houghton took to his Instagram page to celebrate his wife, Adrienne Houghton's birthday with beautiful pictures and a heartwarming message.
In the pictures shared by Israel, the love birds could be seen sharing a kiss on a Ferris wheel in the first one. In the second picture, Adriene had her head placed on her husband, who had a big smile on his face's shoulder.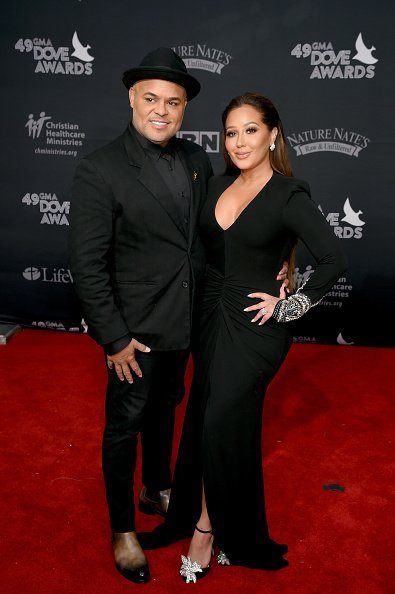 Israel Houghton and Adrienne Bailon at the 49th Annual GMA Dove Awards on October 16, 2018 | Photo: Getty Images
"Yeah you have been on this earth for exactly 13,140 days," started Israel's beautiful caption. "And I have known you personally for 2,222 of those days. I have been in love with you for 1,285 of those days and today, I am more in love with you than ever before."
The gospel singer and producer continued,
"I salute your courage, your entrepreneurial gift, your kindness, your love for God, your love for your family, your friends, your fans and I am eternally grateful for the way you love me."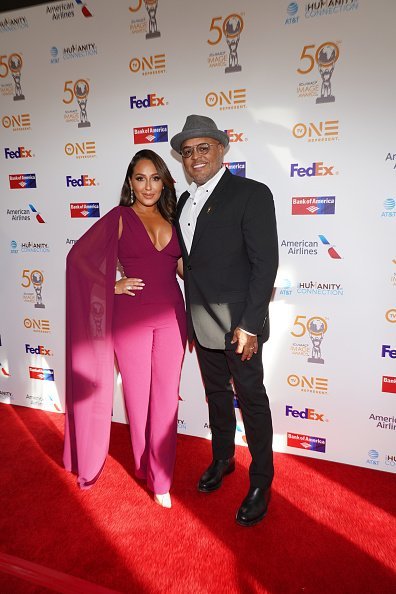 Adrienne Houghton and husband Israel Houghton at the 50th NAACP Image Awards on March 29, 2019 | Photo: Getty Images
He then romantically added that,
"I will forever live to make sure you know beyond a shadow of any doubt that you made the right decision to spend your life with me. When we are in our 80's and 90's, I am still going to hold your hand, kiss you on ferris wheels and maintain my commitment to wake up every morning and make you laugh."
The post which clearly left many in tears received lots of love from friends and fans of the couple. In the comment section, a fan wrote that Adrienne is so lucky to have found a man like Israel, but he replied by saying that he is the lucky one.
A while ago, the couple celebrated their three year anniversary, and a follower thought it was the best time to troll the lovebirds.
"3 years no kids," wrote the internet troll under Adrienne's post, and Israel decided to reply to the comment. In his reply, he told the troll to find something else to do, and he suggested an "online etiquette class."
He told him to get a girlfriend or a wife, and he expects nothing but a congratulatory comment from him when Adrienne gets pregnant, or he will be "blocked for life."
Israel once revealed that he never planned on getting married again after he divorced his first wife Meleasa Houghton in 2016 after being together for more than 20 years.
Luckily for him he met Adrienne, who according to what he told MadameNoire makes him feel "Celebrated not Tolerated."
Kourtney Kardashian also wished Adrienne a happy birthday on Instagram. The two have been friends for many years after the "The Real" host dated her younger brother Rob for two years.
Please fill in your e-mail so we can share with you our top stories!