Kim Kardashian of KKW Beauty Wishes Sister Kendall Jenner Happy Birthday in a Sweet Post
Kim Kardashian West shared the most adorable photo of sister Kendall Jenner for her birthday. 
Kardashian West, 39, bypassed all of Kendall's modeling photos and went for a throwback picture of her and her younger sister who turned 24 on Sunday. 
The dark-haired beauties looked as gorgeous as ever in the picture shared by the "Keeping Up With the Kardashians" star. The post is found below.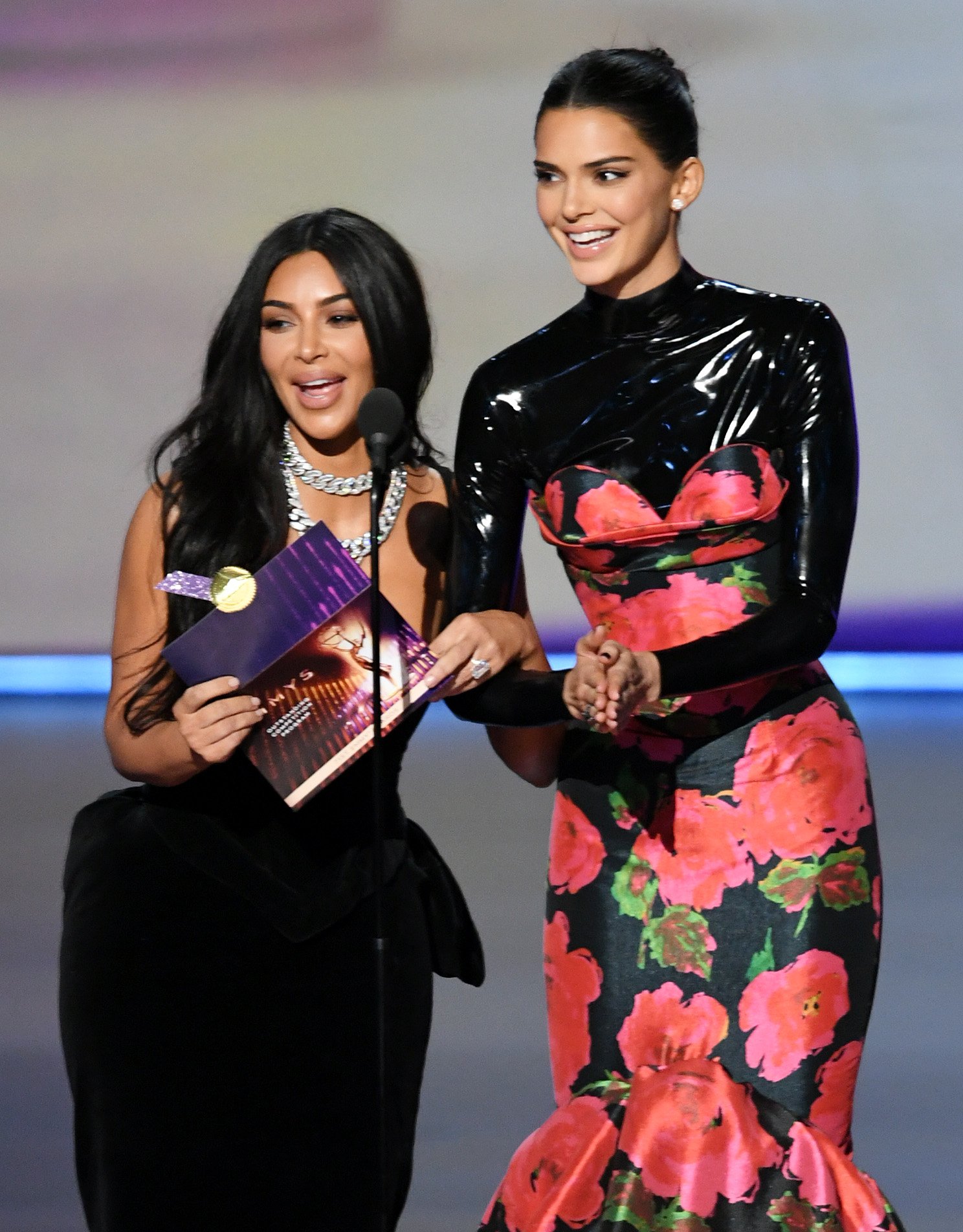 Kim shared a heartwarming photo of her and Kendall as children
In the photo, Kim kneeled down next to her younger sister. She wore a pair of aviator sunglasses and smiled in the slightly washed out picture. Her hair was let loose and fell just past her shoulders.
Next to her, a young Kendall stood wearing a sleeveless dress. Bangs fell across her forehead and her eyes glowed bright as she gave the camera a slightly open-mouthed smile.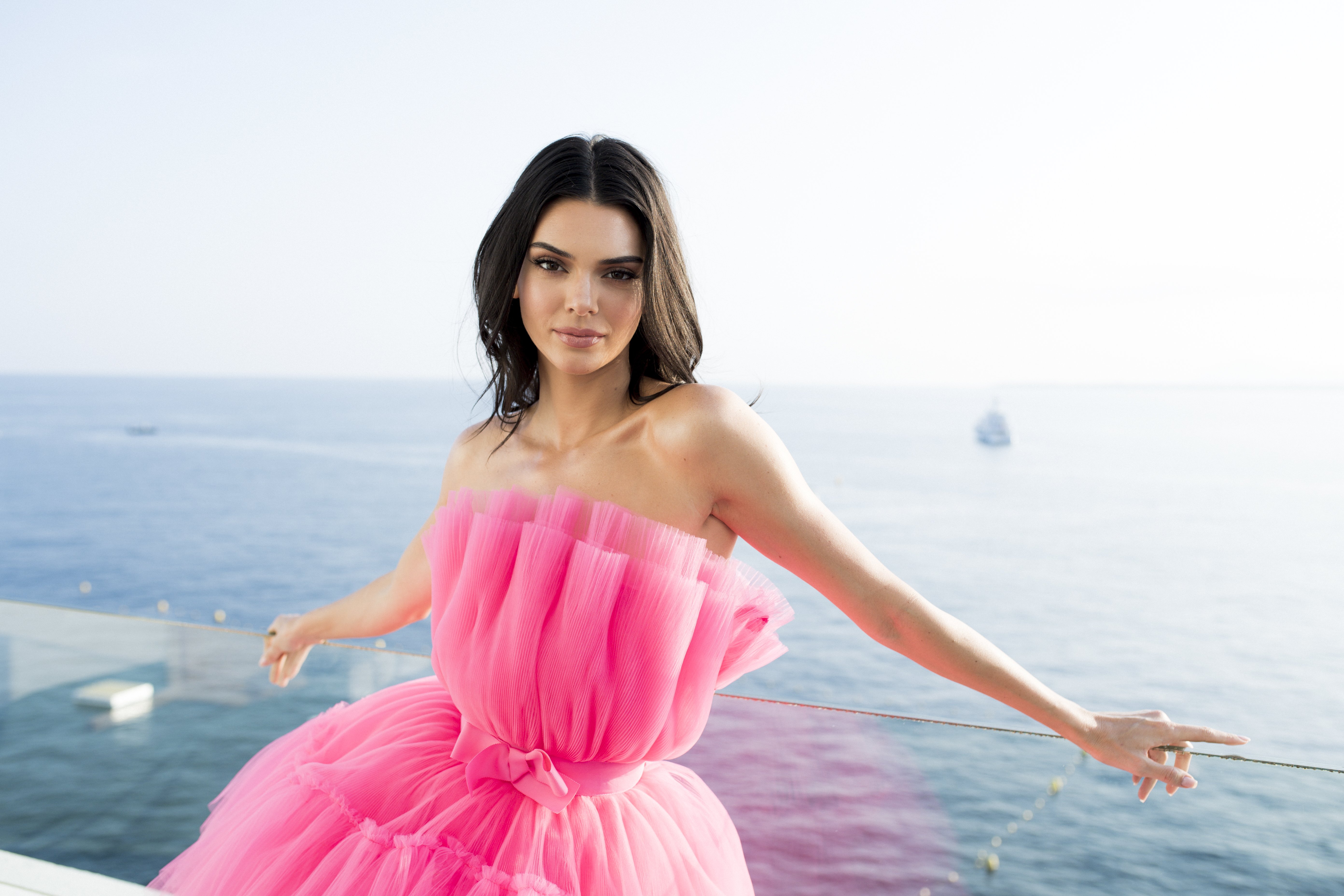 Kardashian West captioned the post: 
"My baby Kenny @kendalljenner Happy Birthday. You are the sweetest doll in the world. I wish you a lifetime of love and happiness! I love you so much and can't wait to celebrate you today."
Kendall's comment was at the top. She responded: "LOVE YOU SISTER," and gained over 15,000 likes. 
Older sister Khloe Kardashian also gave her input on the sweet shot. "Cutest photo!!!!!" she said. She shared her own tributary birthday post to Kendall as well, calling her a "rare gentle soul" in the caption.
Many others wished Kendall Happy Birthday via social media
Meanwhile, mom Kris Jenner also dedicated an entire post to her daughter for the big day. Kris shared a slew of photos of her and Kendall as well as several from the model's younger days. 
She wrote a lengthy caption praising Kendall for her personality. In part of it, she said: "You are the most amazing daughter, sister, friend, and I love you more than you can ever imagine."
Close friend Gigi Hadid added her voice to Kendall's birthday wishes with a chic photo she shared with the reality star. "Wishing u the Happiest bday and year Kenny. I love you!" she wrote.
According to Us Weekly, the slim-figured reality star threw a Halloween-themed bash on Thursday to celebrate getting one year older. Close friends and family attended, including brother Rob Kardashian. 
Kendall playfully claps back at sister Khloe 
Although the sisters get along, they each make sure to keep their unique identity. Back in September, Kendall clapped back at sister Khloe for saying they look like twins thanks to Kendall's new blonde look. 
Khloe retweeted a post from a fan who praised Kendall's look. She wrote: "She's so perfect either way!!!!! I mean now she looks exactly like me #TwistedSisters."
She's so perfect either way!!!!!! I mean now she looks exactly like me #TwistedSisters https://t.co/M99pVe2FOt

— Khloé (@khloekardashian) September 17, 2019
Kendall had a different opinion, writing: "You wish [expletive]" as a friendly response to her half-sister. We're siding with Kendall on this one, but both sisters look absolutely beautiful in their own way.