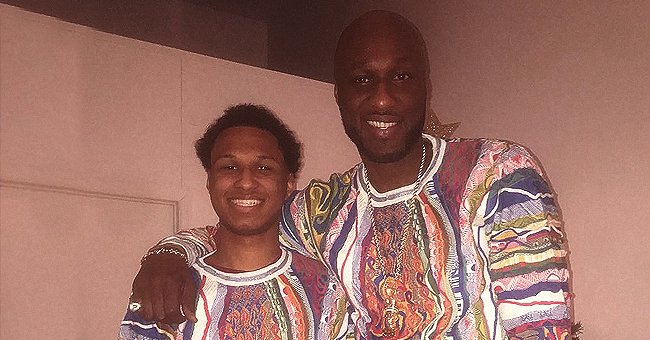 Instagram/lamar.morales.odom
Lamar Odom's Son Says He Was Emotional after Finding out about Dad's Engagement on Social Media
Lamar Odom's son shared an emotional post showing how he feels about finding out his dad got engaged with the rest of the world on social media.
Pleasing family is never easy, but leaving them out of significant decisions often lead to a justified backlash, as Lamar Odom is finding out with his son's emotional post on Instagram.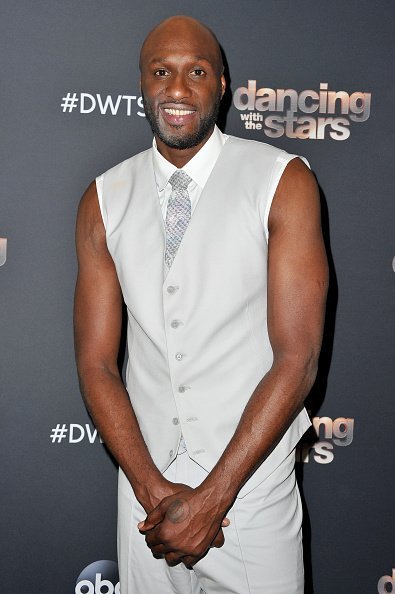 Lamar Odom posing for a photo after the "Dancing With The Stars" Season 28 show in Los Angeles, California.| Photo: Getty Images.
HURT AND CAUGHT OFF GUARD
Lamar Morales Odom Jr. took to a social media platform with a throwback photo of happier days with his dad, and a caption expressing his sadness at finding out with the rest of the world that his father got engaged. He wrote,
"Last night, I was emotional seeing that my father got engaged on social media; I was hurt and caught off guard."
"At the end of the day, I am a teenager that is becoming a young man. I have to be responsible for what I post. I have nothing but love for my dad and want what's best for him."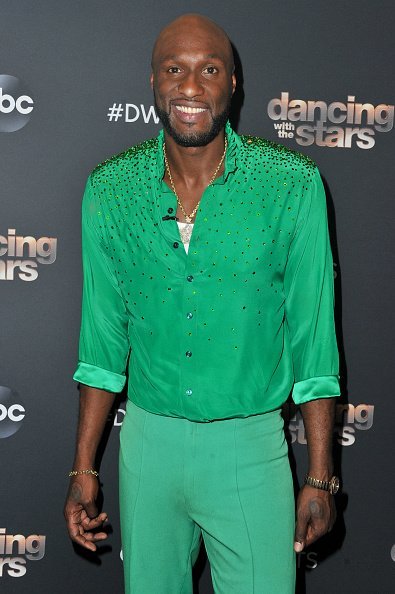 Lamar Odom at the "Dancing With The Stars" Season 28 show in Los Angeles, California.| Photo: Getty Images.
NO NEED TO APOLOGIZE
The young man's followers reacted with understanding of how he feels. One person wrote,
"No need to apologize for what you feel."
"Feel you, bro. Def not how you should hear about it."
While a third wrote,
"If that's how you feel, you shouldn't have to apologize for it. Hopefully, your father can consider your feelings, and you guys can work it out."
While the followers are right for asking Lamar Jr. not to apologize, the teenager's apology is not for his current post, but for going off on Odom after he shared the news of his engagement on Instagram on November 11th.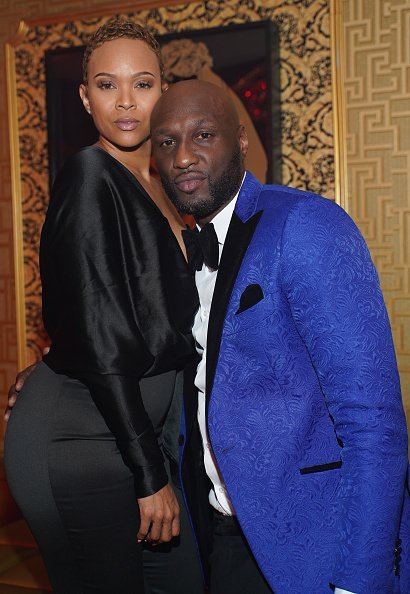 Lamar Odom and Sabrina Parr at Ladies Love R&B in Atlanta, Georgia.| Photo: Getty Images.
SABEINA PARR IS THE ONE
The former NBA player broke the news with a photo of his fiancée, Sabrina Parr, standing behind him in a restaurant, and showing off her diamond engagement ring. He captioned it,
"Introducing my new fiancée!! Soon-to-be Mrs. Parr-Odom. She the one."
In a since-deleted comment, his son slammed him for not calling or texting his family, and in between some inappropriate words wrote that his family does not approve of his wife-to-be. Odom and Parr met in August, and have only dated for four months.
It appears the fitness/life coach has not met her fiancé's children, and the former basketballer does not share a close relationship with his kids.
He was seen last with his son and daughter, Destiny when they attended a taping of DWTS this Fall before he got eliminated.
Lamar Jr. and his sister are Odom's children from his first marriage to Lisa Morales, and hopefully, the former athlete gets to work things out with his kids away from social media.
Please fill in your e-mail so we can share with you our top stories!