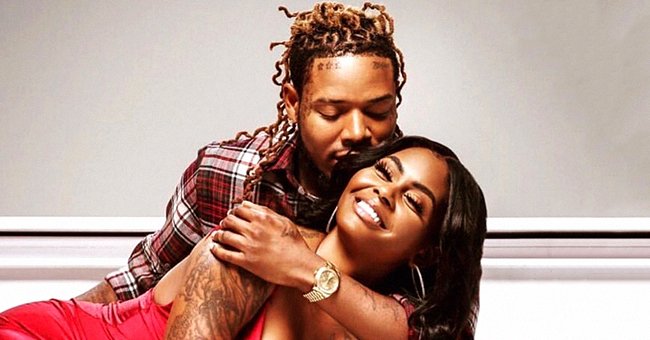 Instagram/fattywap
Fetty Wap's Wife Is Already Talking about Divorce a Few Months after Getting Married

Fetty Wap's new wife, Leandra Gonzalez hinted at having a divorce party after an alleged online exchange with one of her husband's baby mamas.
Just months into their marriage, Fetty Wap and his wife, Leandra Gonzalez are reportedly headed for divorce.
"I am his wife because we are legally married but we are not in a marriage."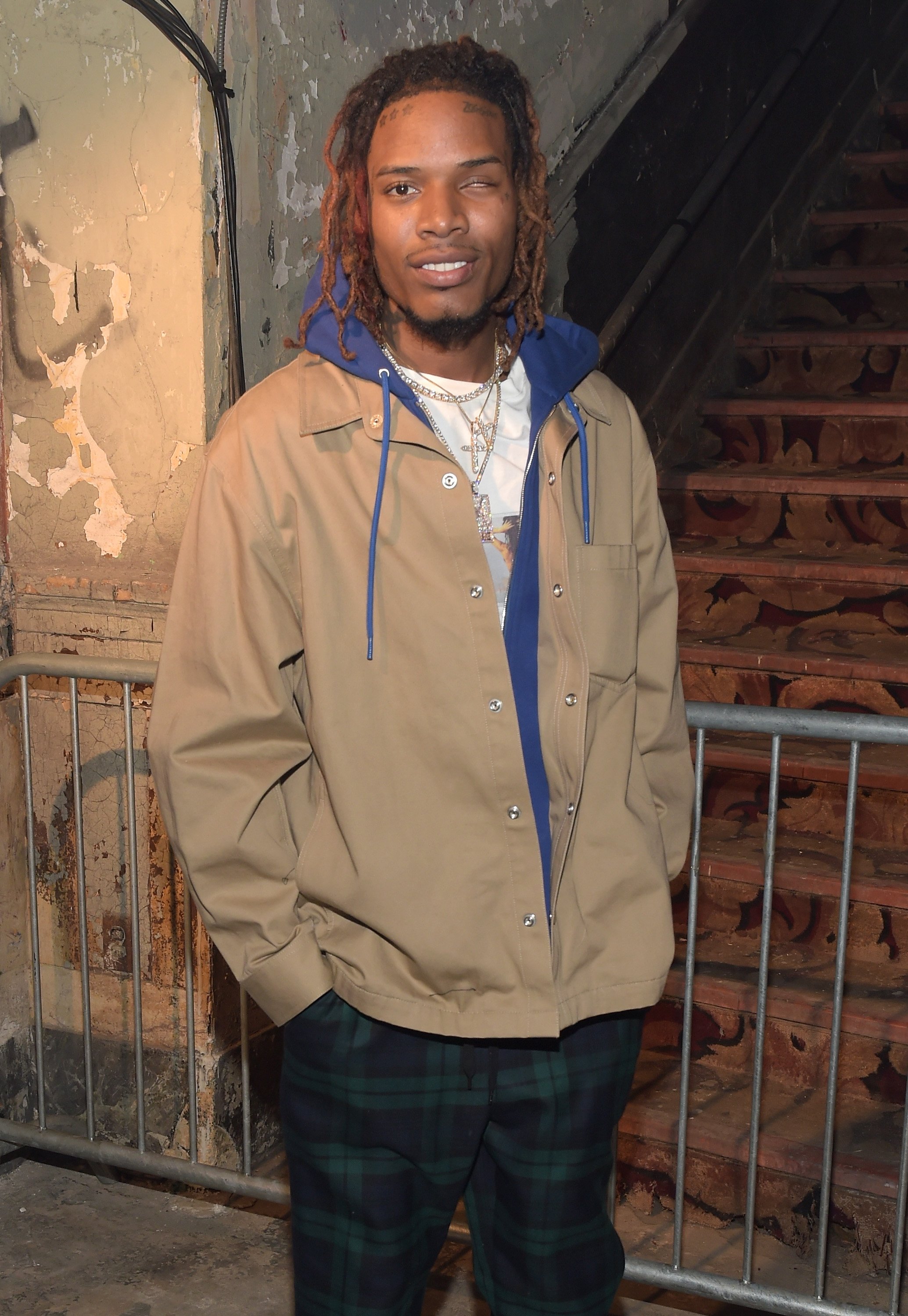 Rapper Fetty Wap at New York Fashion Week in February 2017. | Photo: Getty Images
TWICE MARRIED NEWLYWEDS
It was only last month when Fetty and Leandra tied the knot at North Bergen, New Jersey. Photos of the bride wearing a figure-hugging white dress and Fetty in a black suit surfaced on the internet.
It was their second time to tie the knot according to reports. They previously wed in August at Leandra's hometown in Toronto, Canada.
But just as she's getting used to being Mrs. Maxwell, (Fetty's real name is Willie Junior Maxwell II), Leandra recently hinted that their marriage is bound for divorce.
WHEN THINGS GOT MURKY
Rumors first swirled about trouble between the newlyweds when they deleted their Instagram posts of one another. Now we're learning that there's another woman involved which may have prompted Leandra to declare that she may be Fetty's wife but they "are not in a marriage."
According to Bossip, Leandra's powerful words came in the heels of an online back and forth she had with one of six women Fetty has a child with, Masika Kalysha. It's unclear what actually transpired between them but it happened after Leandra posted a photo of Masika and Fettty's three-year-old, Khari Barbi on her Instagram stories.
Shortly after, a fan who seemed to be siding with Leandra messaged her. A screenshot of the text exchange was shared by The Shade Room. The fan's message read,
"Masika is a whole groupie and pass around which NO dude she publicly claimed wanted to publicly claim her. Fetty had no choice a child was involved. You are his WIFE she better get out of her bitter baby mama feelings and appreciate her child has a dope azz step mama."
"NOT IN A MARRIAGE"
In response to the fan, Leandra replied,
"I do not know anything about that lady of her personal doings, and I do not pass judgement on anyone. I am his wife because we are legally married but we are not in a marriage. He has an entire situation…and I wish him the best. Issa divorce party lol"
WHEN THEIR MARRIAGE WAS HAPPY
Fetty has yet to comment on his wife's recent pronouncements but maybe not all is lost in his marriage yet.
We witnessed how Fetty swept Leandra off her feet on her birthday in September. He sent her 300 long-stemmed roses because he was in Germany at the time.
Leandra has also been very vocal about her love for the rapper and would often post photos of their happy marriage. She even denied insinuations that Fetty married her to secure her an American citizenship and asked fans who were saying this to allow them to be happy.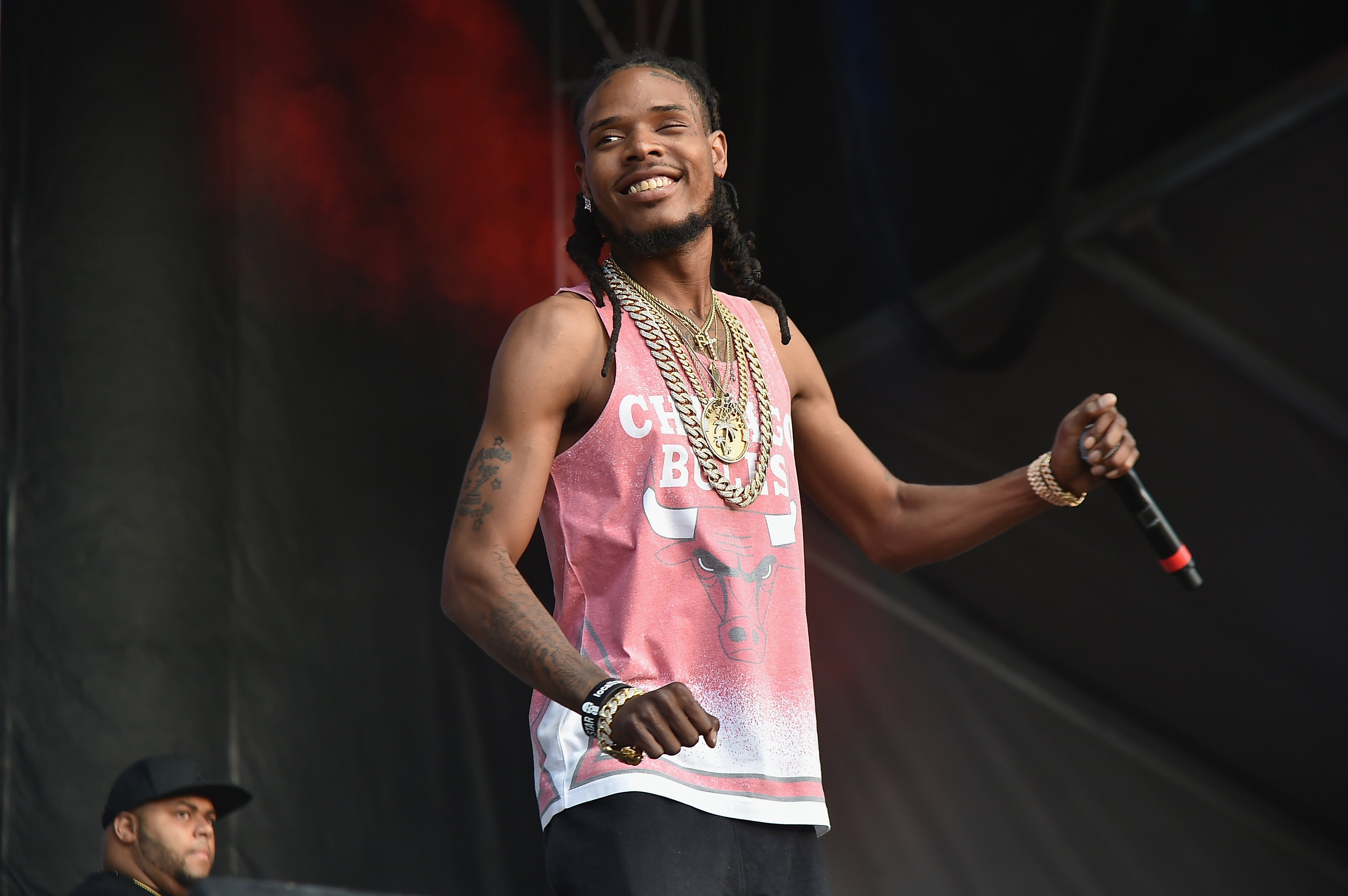 Fetty Wap performing at the 2016 Firefly Music Festival. | Photo: Getty Images
As with every newlywed couple, there's usually an adjustment period. We're hoping Fetty and Leandra are just going through this and can sort out their problems before finally putting an end to their marriage.
Please fill in your e-mail so we can share with you our top stories!