Thanksgiving 2019: List of Stores That Will Be Open during the Holiday
Even with the black Friday sale just around the corner, there are always last-minute shopping stops almost everyone has to make before Thanksgiving. For your convenience, here are some stores that will be open for thanksgiving. 
Because of backlash that the stores open on Thanksgiving have faced in the past, many stores are reluctant to open doors for the last-minute shoppers. 
Even so, there are more than a handful of stores that you can visit on Thanksgiving. Some stores are also expected to start their Black Friday sale as early as Wednesday.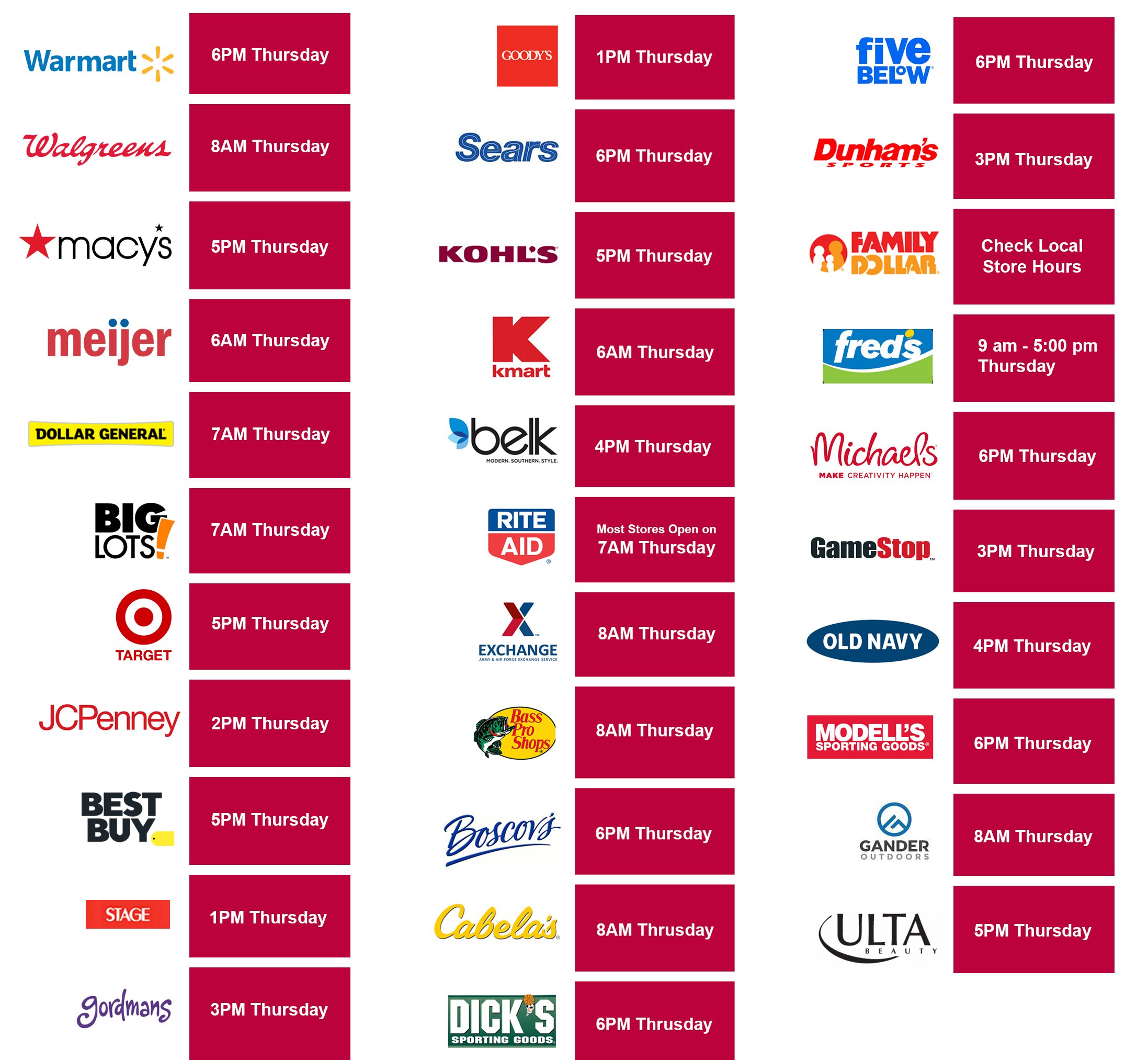 If you are planning to play it safe, calling your local retailers is not a bad idea. But here are the stores that are expected to be open for the holiday:
1. Walmart
Walmart is scheduled to open from 6 PM  on Thursday. 
2. Walgreens
Walgreen will be open from 8 AM, Thursday. 
3. Meijer 
Meijer stores open early morning on Thursday at around 6 AM.  
4. Macy's
Macy's will open at 5 PM and will be open till Saturday. The store will not close at all on Friday. 
5. Dollar General 
Dollar General opens at 7 AM for Thanksgiving. Even with the already low prices, the store is expected to have even better Black Friday deals. 
6. Big Lots
Big Lots is also scheduled to open doors as early as 7 AM on Thursday. 
7. Best Buy
Best Buy opens at 5 PM on Thursday, and judging by their schedule from last year, they might be open through Friday as well. 
8. JCPenny
JCPenny is expected to commence sales from 2 PM on the day of Thanksgiving till 10 PM for Black Friday.  
9. Target
Target has been open from 5 PM for Thanksgiving in the past. The same is expected this year too. 
10. Gordmans
Gordmans stores will open at 3 PM on Thanksgiving. 
11. Stage Stores
Stage Stores are expected to commence sales from 1 PM on Thursday. 
12. Goody's
Goody's stores opening time happens to coincide with Stage Stores at 1 PM. 
13. Kohl's
Kohl's stores open at 5 PM so you can plan a shopping trip right after dinner. 
14. Sears 
Sears stores are also set to open later in the day at 6 PM on Thursday. 
15. Kmart
Kmart stores open early morning on Thursday at 6 AM. 
16. Belk 
Belk stores open doors at 4 PM just before the Thanksgiving dinner. 
17. Rite Aid
Although Rite Aid stores are expected to start business at 7 AM on Thursday, you should check with your local retailer for store hours. 
18. AAFES Exchange
AAFES Exchange opens doors at 8 AM for Thanksgiving. 
19. Bass Pro Shops
Bass Pro Shops are scheduled to open as early as 8 AM on Thursday. 
20. Boscov's
If you are done with your holiday dinner early, you can head over to any one of Boscov's 49 locations that open at 6 PM on Thursday. 
21. Cabela's 
Cabela's will be open for Thanksgiving with their doors opening at 8 AM on Thursday. 
22. Dick's Sporting Goods
Their website states that they open at 6 AM on Thanksgiving, but you should check for local store hours. 
23. Dunham's Sports
"
The Black Friday
" suggests that the store opens at 3 PM for the Turkey Day. 
24. Family Dollar
Family Dollar will be open for the November Holidays, but you should check with your local stores for the store hours. 
25. Five Below
Five Below stores make for a good post-dinner shopping trip with stores opening doors at 6 PM. 
26. Fred's
Fred's business hours for Thanksgiving are from 9 AM to 5 PM, so head out accordingly. 
27. Game Stop
Last-minute gifts? Head out to Game Stop; their store opens at 3 PM. 
28. Michaels
Michale's stores open at 6 PM coming Thursday. 
29. Old Navy
Old Navy will commence sales from 4 PM on Thursday through Black Friday.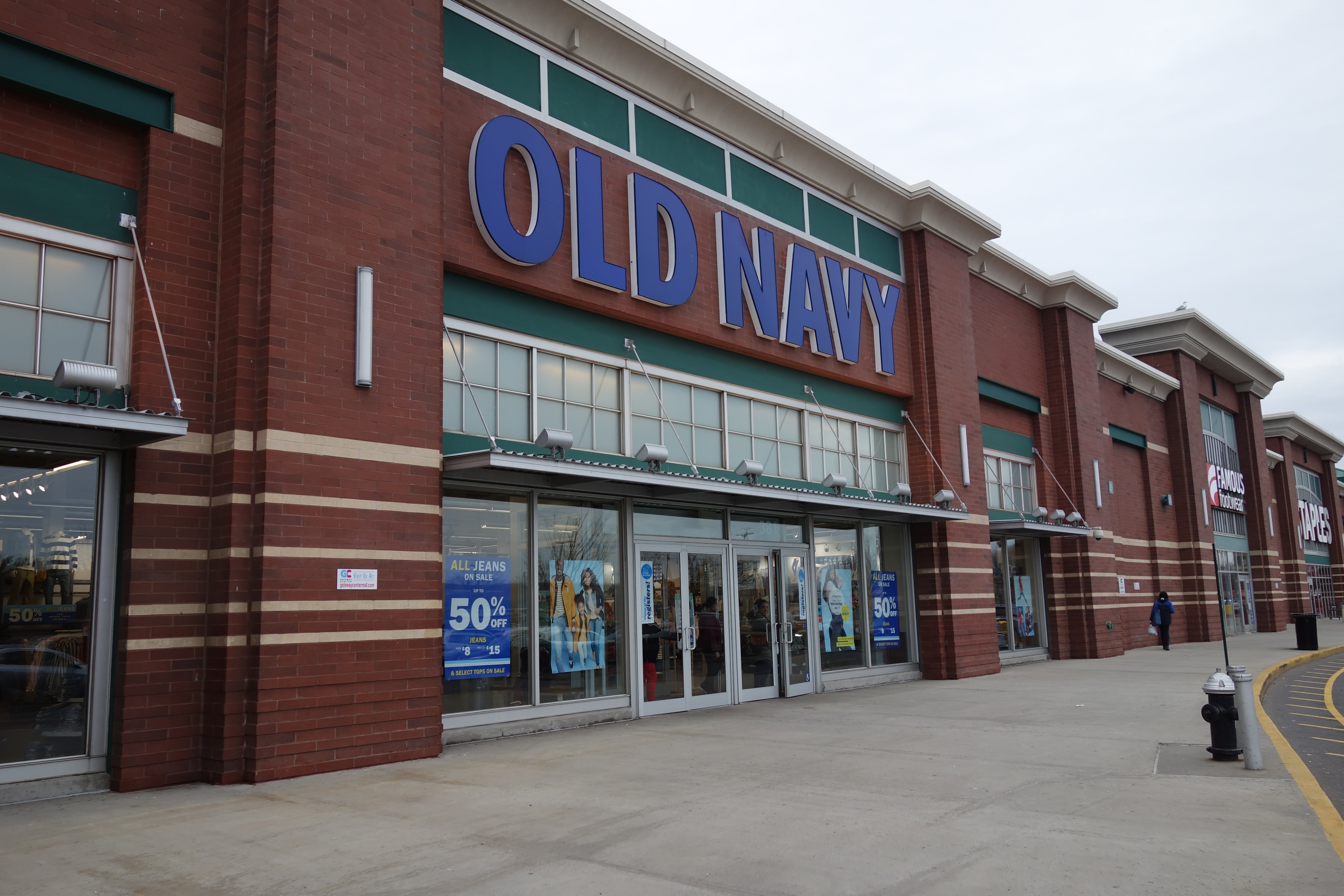 30. ShopKo
ShopKo stores will stay open from 2 PM this Thanksgiving. 
31. Ultra
Ultra is scheduled to open at 6 PM for Turkey Day. 
32. Gander Mountain
Gander Mountain will be open through Thanksgiving with opening time set to 8 AM Thursday morning. 
33. MC Sports
MC stores open doors at 5 PM for Thanksgiving. 
34. Modells Sporting Goods
Opening at 6 PM, Modells Sporting might be expecting customers after dinner. 
STORES THAT WILL REMAIN CLOSED
Apart from these stores, there are a few stores that will certainly not be in business for the November Holidays. Here is a list of stores that will be closed for Thanksgiving.