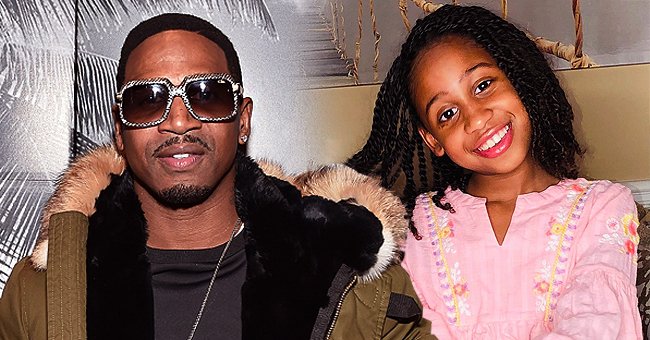 Instagram/mimifaust Getty Images
Stevie J and Mimi Faust's Daughter Eva Giselle Jordan Is All Grown up as She Hugs Look-Alike Mom in Photo

Stevie J and Mimi Faust have since broken up, but their daughter, Eva Giselle Jordan, will always be a breathtaking combination of the exes. The nine-year-old looked adorable as she hugged her mom in a recent picture.
It seemed like only yesterday when the "Love & Hip Hop: Atlanta" stars welcomed their only child together, but little Miss Eva is not so little anymore.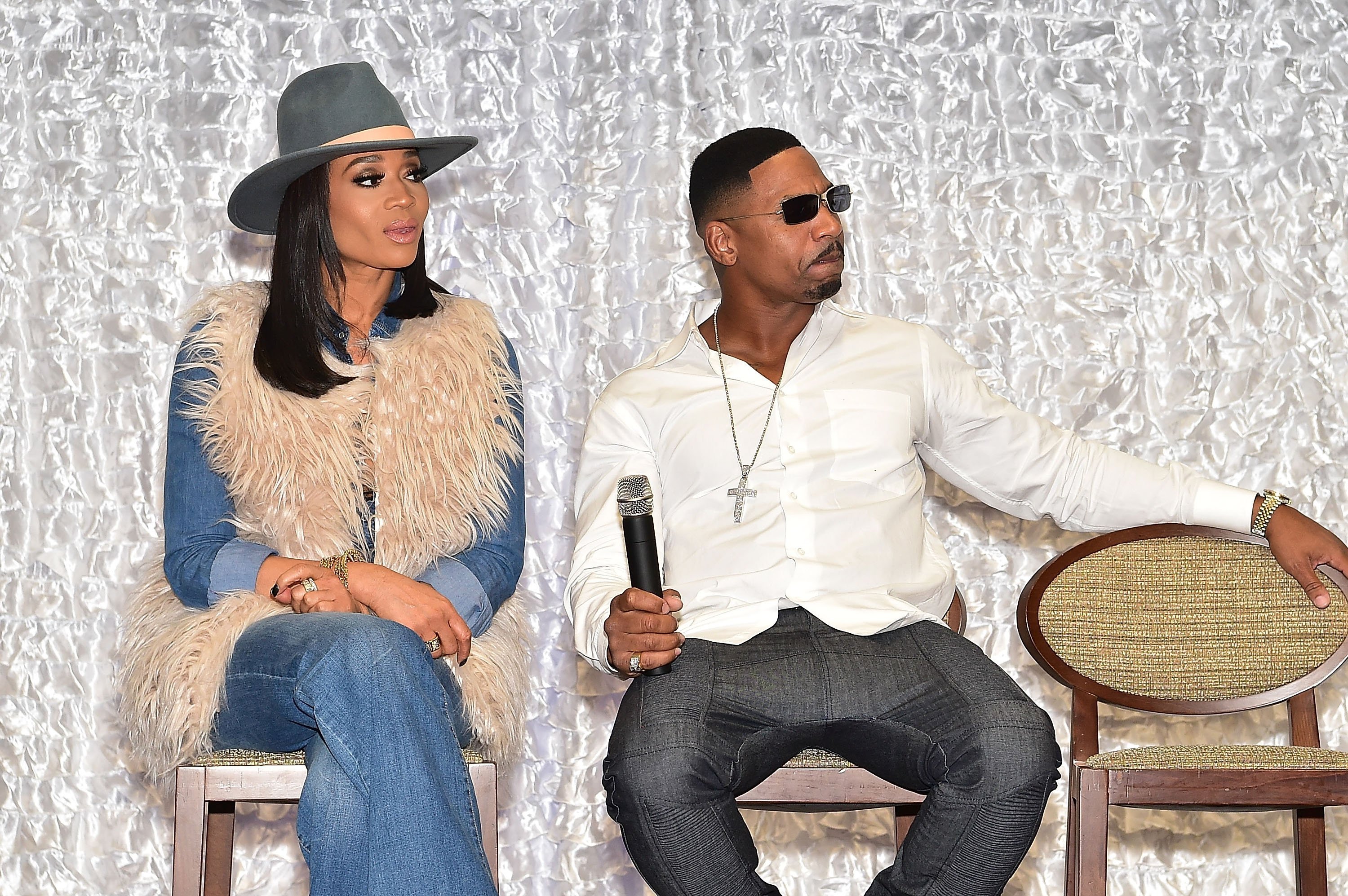 Mimi Faust & Stevie J at "Stevie J & Joseline Go Hollywood" advance screening on Jan. 24, 2016 in Atlanta, Georgia | Photo: Getty Images
Mimi recently took to Instagram with a photo of Eva hugging her, and the image is all shades of heartwarming.
Meanwhile, Eva has been bonding with her brothers and sisters. Stevie has five other children from previous relationships
Eva stared soulfully at the camera while resting her head on her mom's. The pre-teen wore a pink turtleneck and denim jacket while sporting braids.
Mimi, on the other hand, appeared to be wearing a camouflage outfit and looked beautiful despite wearing no makeup. The 47-year-old also rocked a pair of glasses that framed her smiling face.
"The love from your child..... #priceless, " Mimi gushed while adding a purple-heart emoji.
Stevie, 48, and Mimi welcomed Eva in 2009. According to Atlanta Black Star, the former couple dated for 13 years before things went south, no thanks to Stevie's cheating with "Love & Hip Hop" alum Joseline Hernandez.
Mimi and the record producer have had their share of explosive moments, but that seems to be in the past now. Last December, the exes came together to throw a unicorn-themed birthday party for Eva, and it was a fun event.
Per BCK Online, Mimi and Stevie were so cool that they even posed for photos with Eva and Stevie's wife, Faith Evans.
And just in case anybody needed convincing that Mimi and Stevie are friendly exes, the former took to Instagram in September with a video of Eva happily singing along to "You Gets No Love" by Faith Evans featuring Diddy.
Mimi is currently in a relationship with her girlfriend, WNBA star Tamera "TY" Young.
Meanwhile, Eva has been bonding with her brothers and sisters. Stevie has five other children from previous relationships, including Bonnie Bella with Joseline.
Stevie and Joseline were at loggerheads for a long time, but they recently put their differences aside for Bonnie's sake, and the two-year-old has been spending more time with her dad.
A few months ago, Stevie shared a photo of Eva and Bonnie, the first of the duo in over a year. The doting dad seemed to be even more excited than the sisters as he expressed gratitude to God.
It's good to see that the adults are getting along, at least for the sake of the children. Eva turns ten on December 13 while Bonnie turns three on the 28th of the same month.
Please fill in your e-mail so we can share with you our top stories!