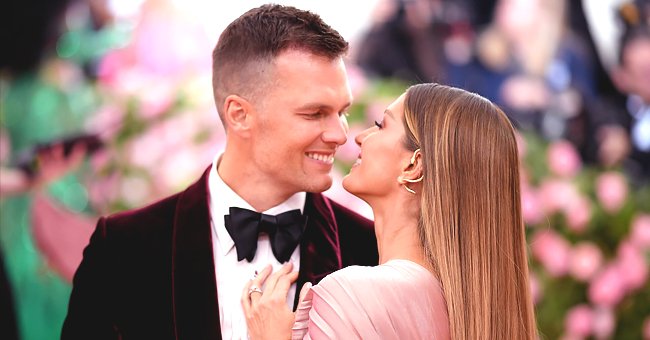 Getty Images
Tom Brady Says Communication Is Secret behind His 10-Year Marriage to Wife Gisele Bündchen
The New England Patriots star, Tom Brady, opened up recently to reveal the secret to his successful marriage to Gisele Bündchen. The athlete opened up during the series premiere of E!'s In the Room.
Tom Brady and model, Giselle Bündchen, 39, tied the knot in 2009. The couple has overcome the Hollywood relationship curse and are amongst the rare few who have made their marriage last for years.
They are proud parents to their son Benjamin, 9, and daughter Vivian, 7. The athlete also shares son Jack, 12, with ex Bridget Moynahan. He regularly praises his wife, Giselle and once credited her for helping him grow as a person.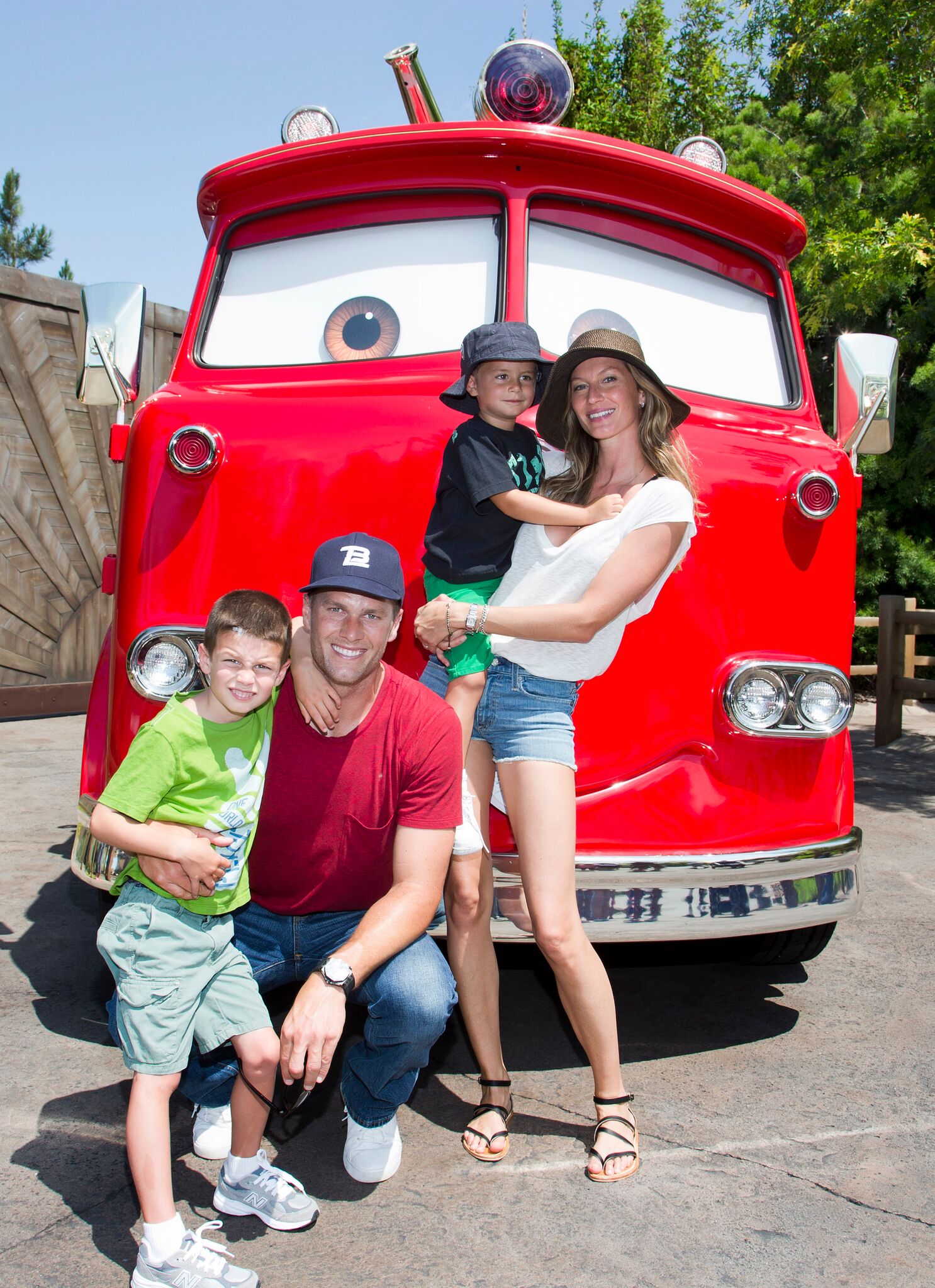 Tom Brady, his son Jack, 5, Gisele Bundchen, and their son Benjamin, 3, pose with Red the Fire Truck at Cars Land at Disney California Adventure park July 2, 2013 | Getty Images
Tom recently opened up about their marriage. The 42-year-old quarterback revealed in an interview with Jason Kennedy on Wednesday, December 4, saying:
"We use a term in our house: CCC. Clear, current communication. Clear, like, 'This is exactly how I'm feeling.' And current, not like, 'This happened six months ago.' And you communicate about it. I think that's helped us a lot."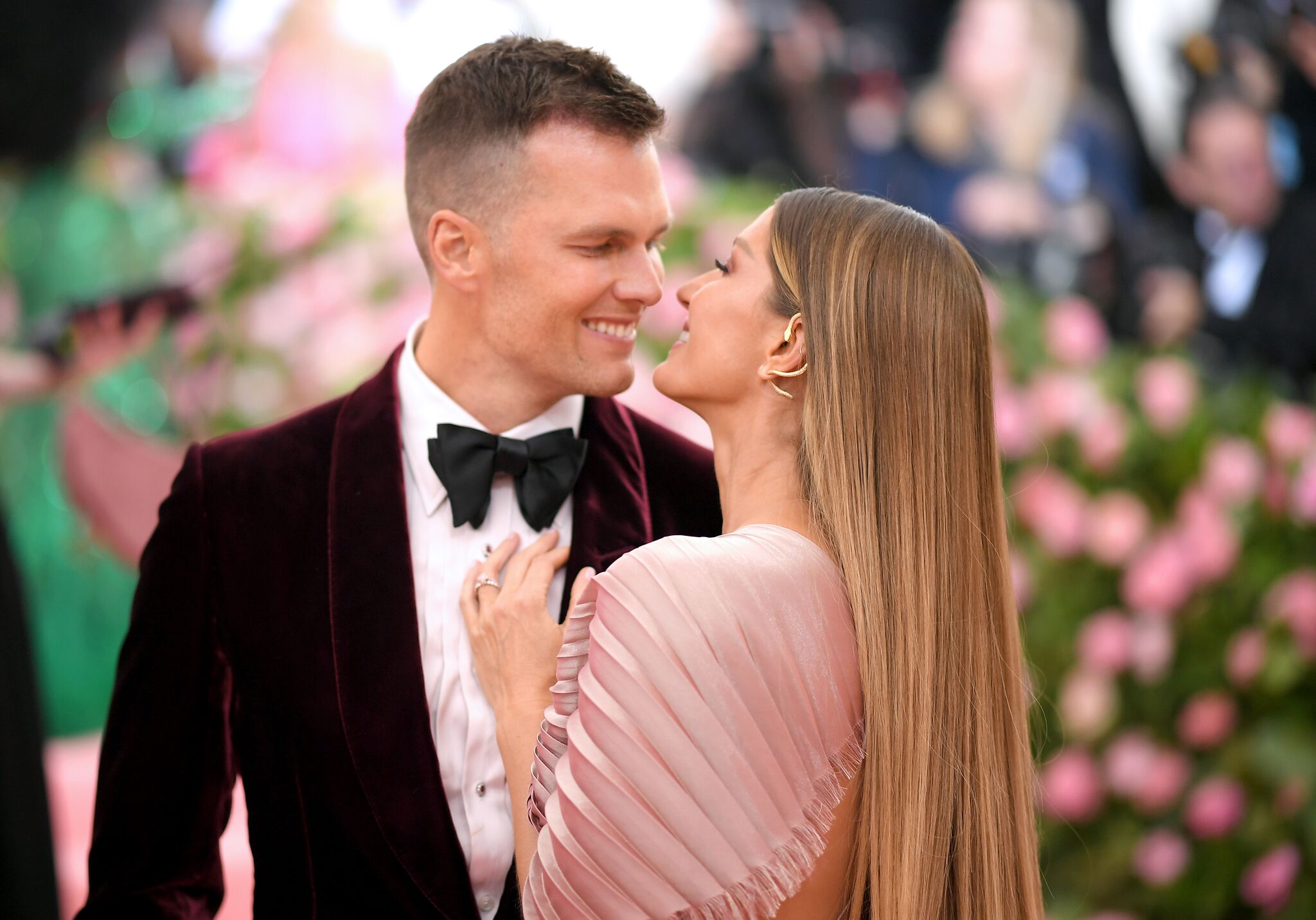 Tom Brady and Gisele Bundchen attend The 2019 Met Gala Celebrating Camp: Notes on Fashion at Metropolitan Museum of Art | Getty Images
Brady went on to say that his marriage to the supermodel is often "challenging" because they are both "very ambitious people." He went on to explain saying:
"A lot of the times, I'm going one direction and she's going in the other. It's ships passing in the night. I'm going to football, and she's got things she's doing, and oh, by the way, the kids."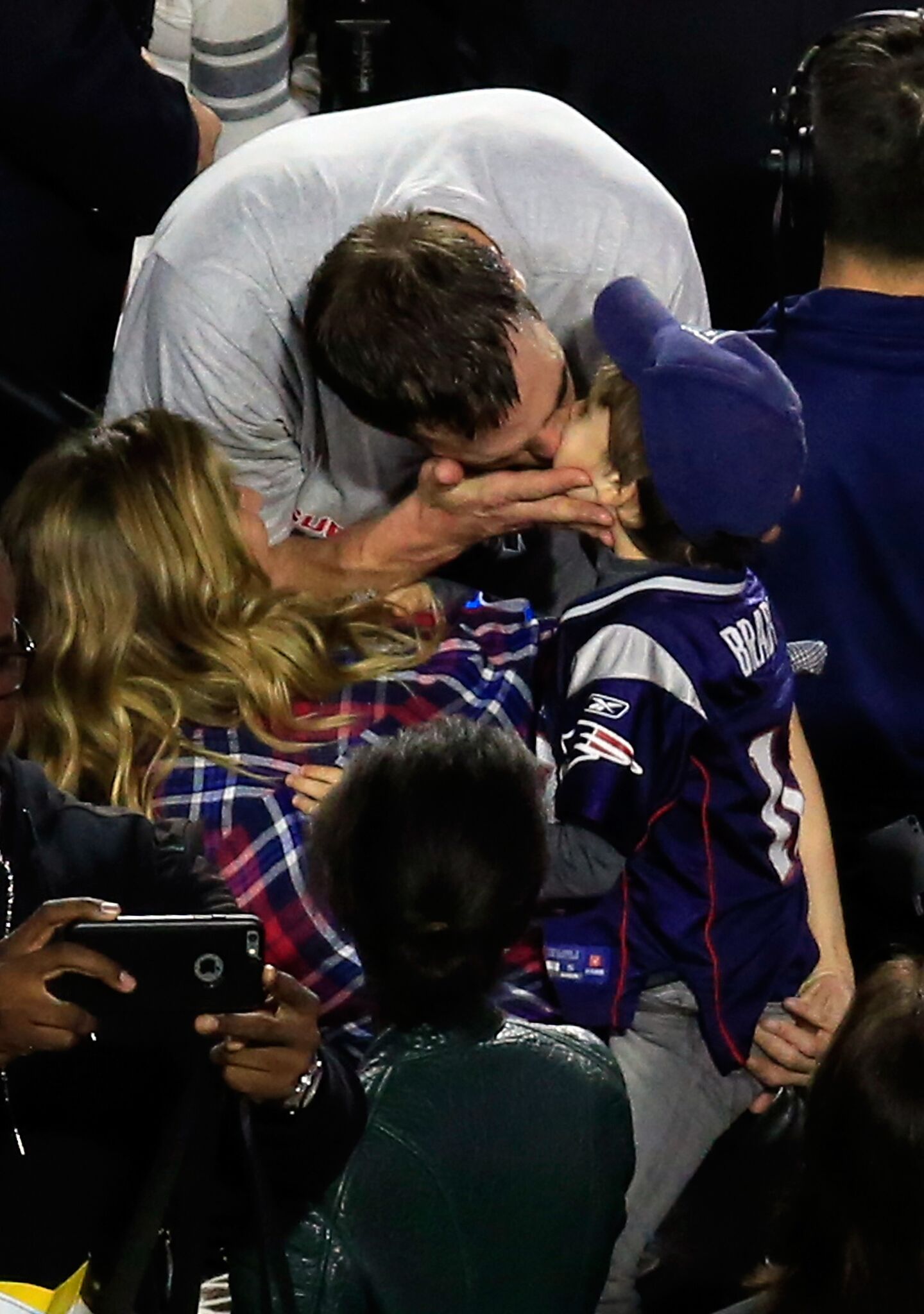 Tom Brady #12 of the New England Patriots celebrates defeating the Seattle Seahawks with his wife Gisele Bundchen and son Benjamin during Super Bowl XLIX at University of Phoenix Stadium | Getty Images
Besides revealing the secret to their marriage, Brady also gushed about all of his children. He dotingly revealed that his daughter Vivian is a "force of nature"
adding:
"She might run the house. She owns her daddy."
The footballer went on to reveal that he tries his best to balance both his personal and professional life and do his best in both aspects. He also went on to reject being referred to as the GOAT (Greatest of All Time) and joked:
"I'd rather you insult me or something like that."
He ended the interview by modestly saying:
"I try to do the best I can do. I'm certainly not perfect. There's a lot of things I screw up that I try to do better at, whether that's my personal life or my professional life."
Please fill in your e-mail so we can share with you our top stories!