TMZ: Niecy Nash from 'Claws' Officially Files for Divorce from Husband Jay Tucker after 8 Years of Marriage
Niecy Nash files for divorce from husband of 8 years and revealed they are "better friends" than lovers.
Niecy Nash and Jay Tucker had already announced their separation, and now, just 3 days after their 8th anniversary, the actress officially filed for divorce.
Niecy has shown no harsh feelings towards Jay, and both had confessed their relationship had changed.
Niecy and Jay will make history by having the first trully amicable divorce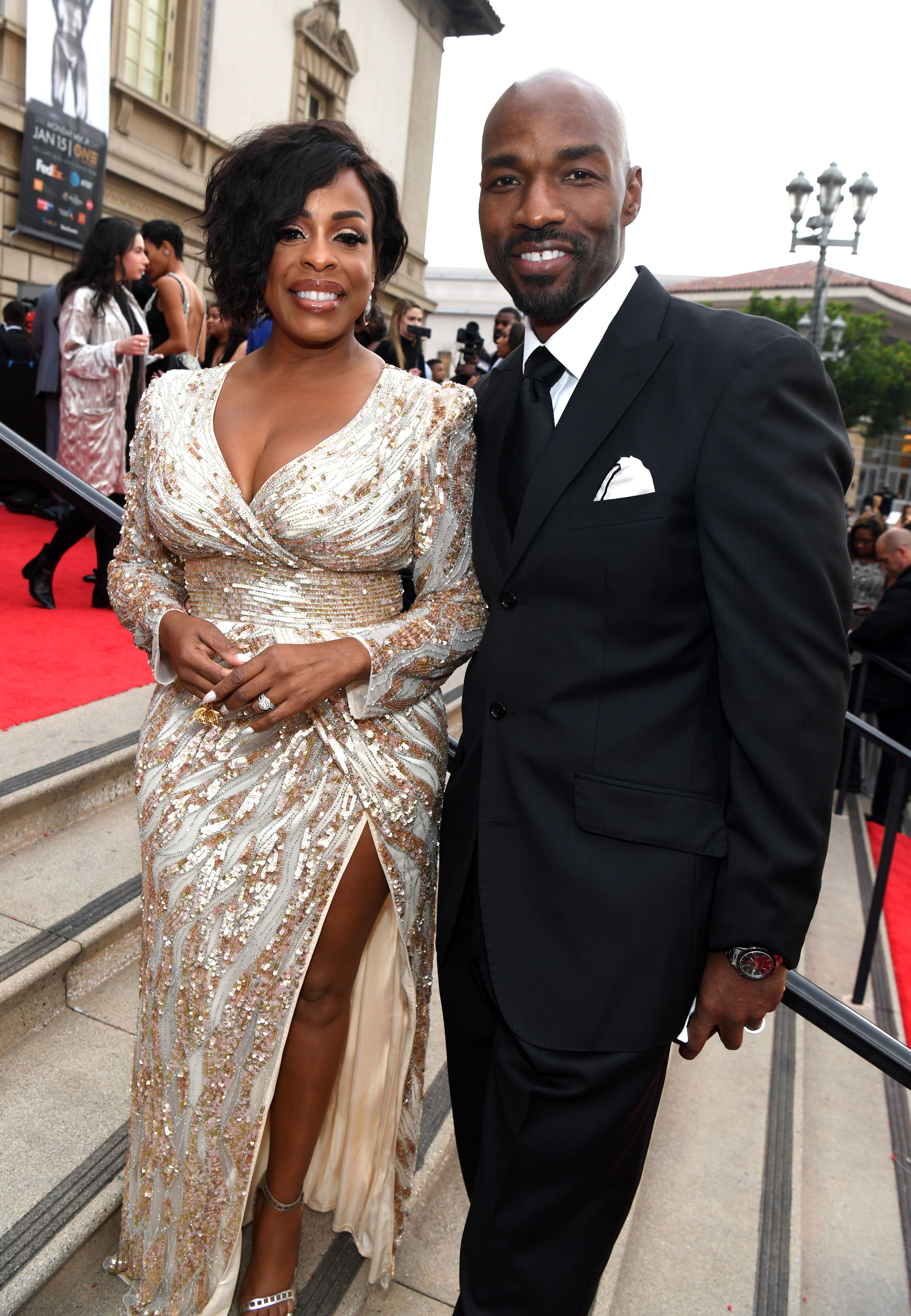 THE BEGINNING OF A BEAUTIFUL FRIENDSHIP
Niecy declared in her divorce papers that she and Jay have been separated since 1 June and that neither will be claiming child support.
The divorce comes after a joint announcement in October 2019, in which both revealed that they were "better friends than partners in marriage."
Niecy Nash Has Filed For Divorce from Jay Tucker https://t.co/wYz66FtFzP

— TMZ (@TMZ) December 13, 2019
A GORGEOUS RIDE
It seems as if Niecy and Jay will make history by having the first truly amicable divorce. The former couple has referred to their time together as "a gorgeous ride" and confirmed they still love each other - just not in the same way.
NIECY NASH: "HAPPINESS IS NOT PLEASURE"
Niecy recently posted a photo of herself on Instagram with her back turned to the camera as she prepares to step through an elaborate stone doorway. She captioned it:
"Happiness is not pleasure, it's peace. Going to get me some....."
It seems as if Niecy is hinting at her feelings about this new stage of her life, a more tranquil one. We wish her all the happiness and peace she longs for.
Niecy shares three children with her first husband  Don Nash whom she divorced in 2007: Dominic, Donielle, and Dia.