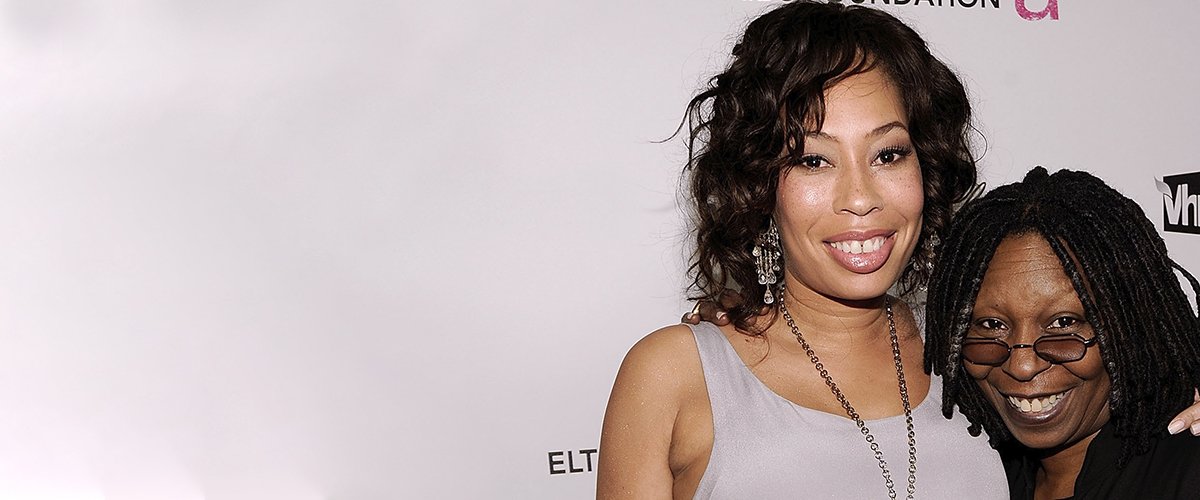 GettyImages
Meet the Husband of Whoopi Goldberg's Only Daughter Alex Martin Whom She Married Thrice
Alex Martin, the only daughter of actress and comedian Whoopi Goldberg, has been married three times to the same man: Bernard Dean. After their last wedding, the couple seems to have found their happily ever after.
Whoopi Goldberg, one of the most iconic actresses and current co-host of "The View," is the proud mother of one grown-up daughter, Alex Martin, who has now created her own family too and made Whoopi a grandmother and great-grandmother.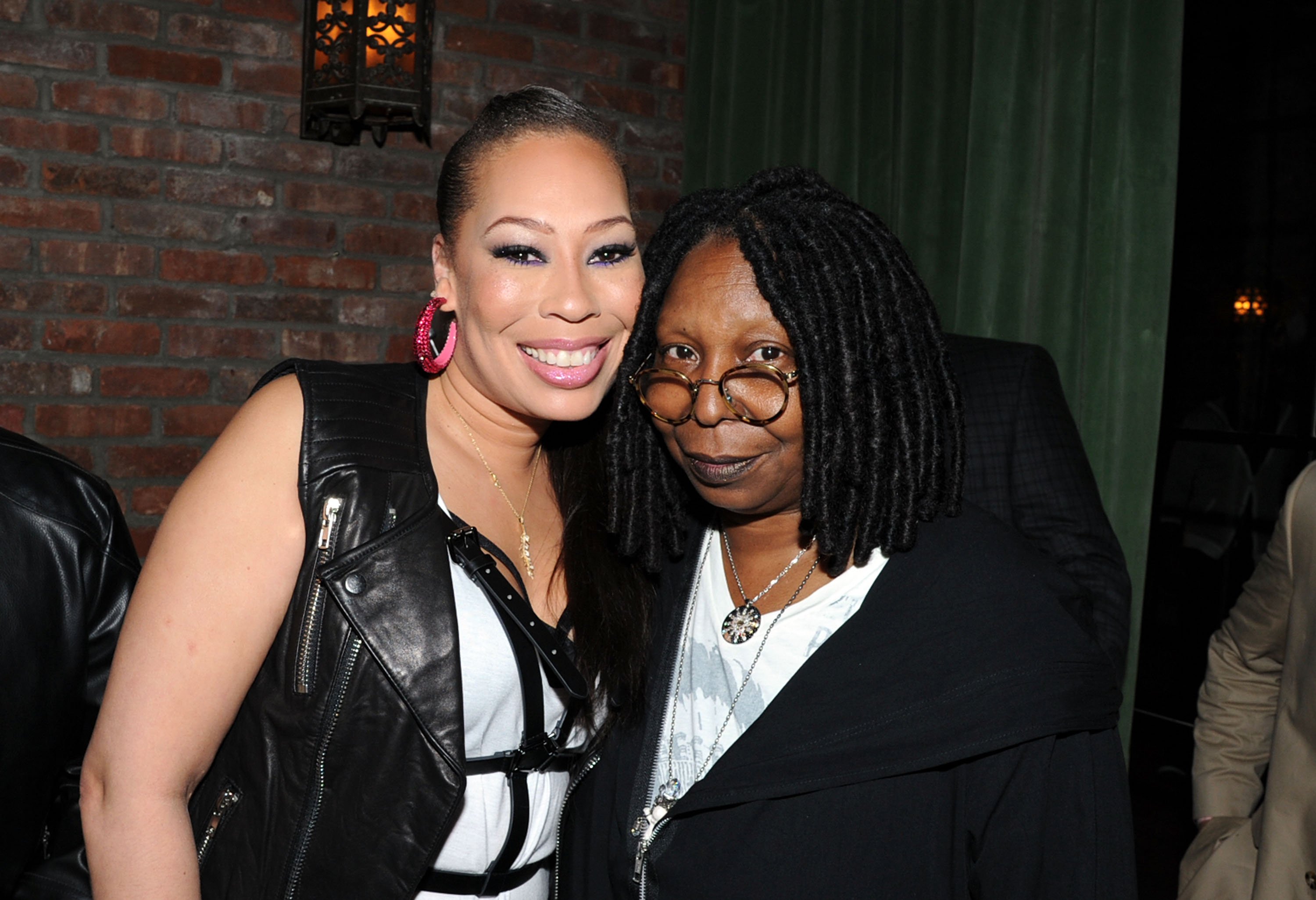 Alex Martin and Whoopi Goldberg attend Alex Martin's 40 And Fly Birthday. | Getty Images
Alex, whose real name is Alexandrea, was born in 1973 to Whoopi Goldberg and her first spouse, Alvin Martin, whom she married that same year.
Goldberg was 18 at the time and was dealing with addiction, which contributed to her dropping out of school. Martin, it turns out, was her drug counselor.
Goldberg and Martin's marriage ended up in divorce in 1979, and Whoopi then moved to Los Angeles with her daughter, where she struggled to make ends meet as a single mother.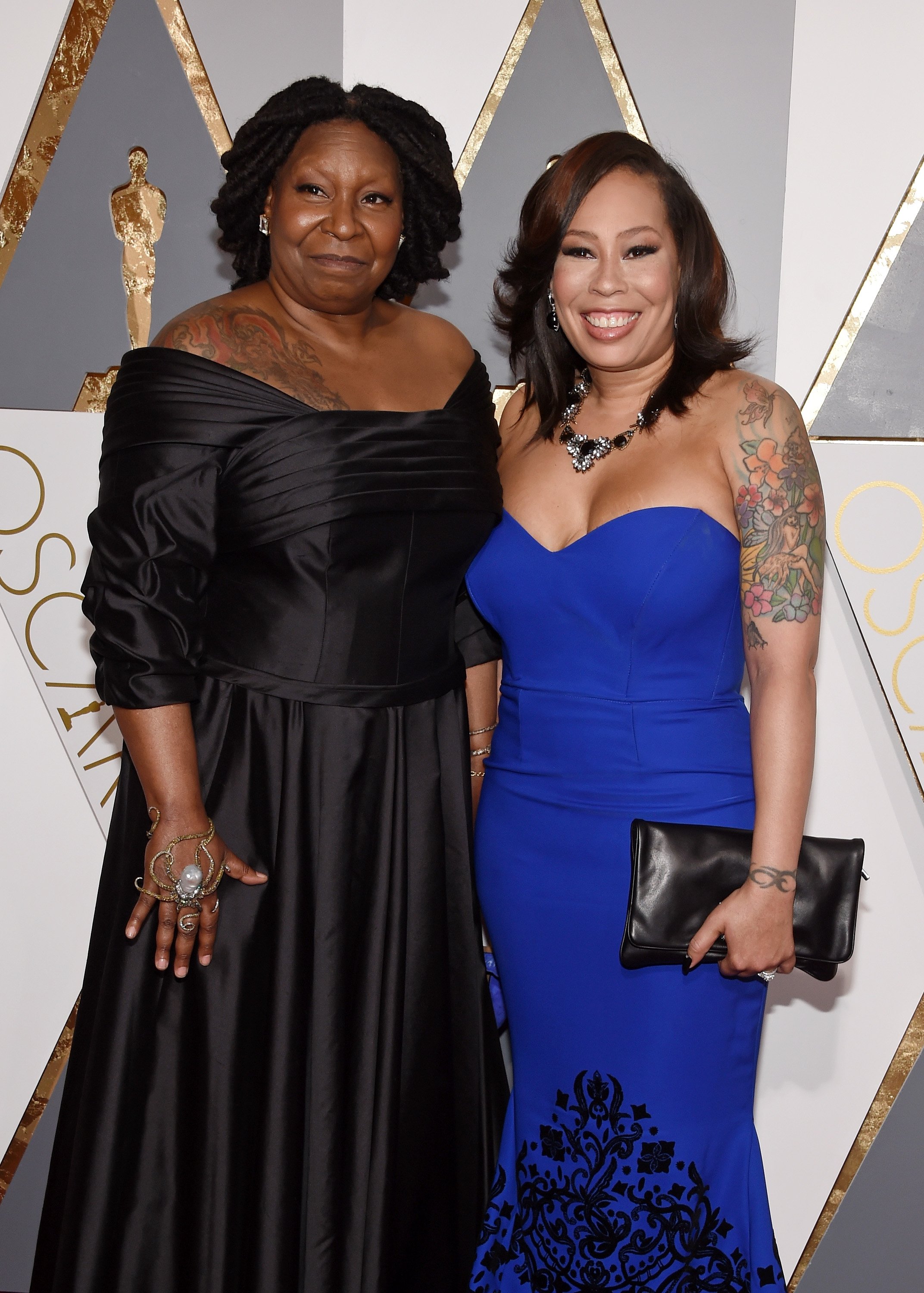 Actress Whoopi Goldberg and Alex Martin attend the 88th Annual Academy Awards. | Source: Getty Images
"I know what it's like with the food stamps because my mom has her [Welfare] cards framed," Alex once told The Grio.
She added that they used to live in a single room and slept on a bed together. And when they wanted to travel, they would cross the country in "broke down bugs." Alex said they didn't even have money to go to the movies.
Goldberg once told The Telegraph that she would take any job to sustain herself and her daughter, including work as a bricklayer. As she explained,
"Well, I needed the money, and I needed to work. So I figured I would rather lay bricks than lay men for money."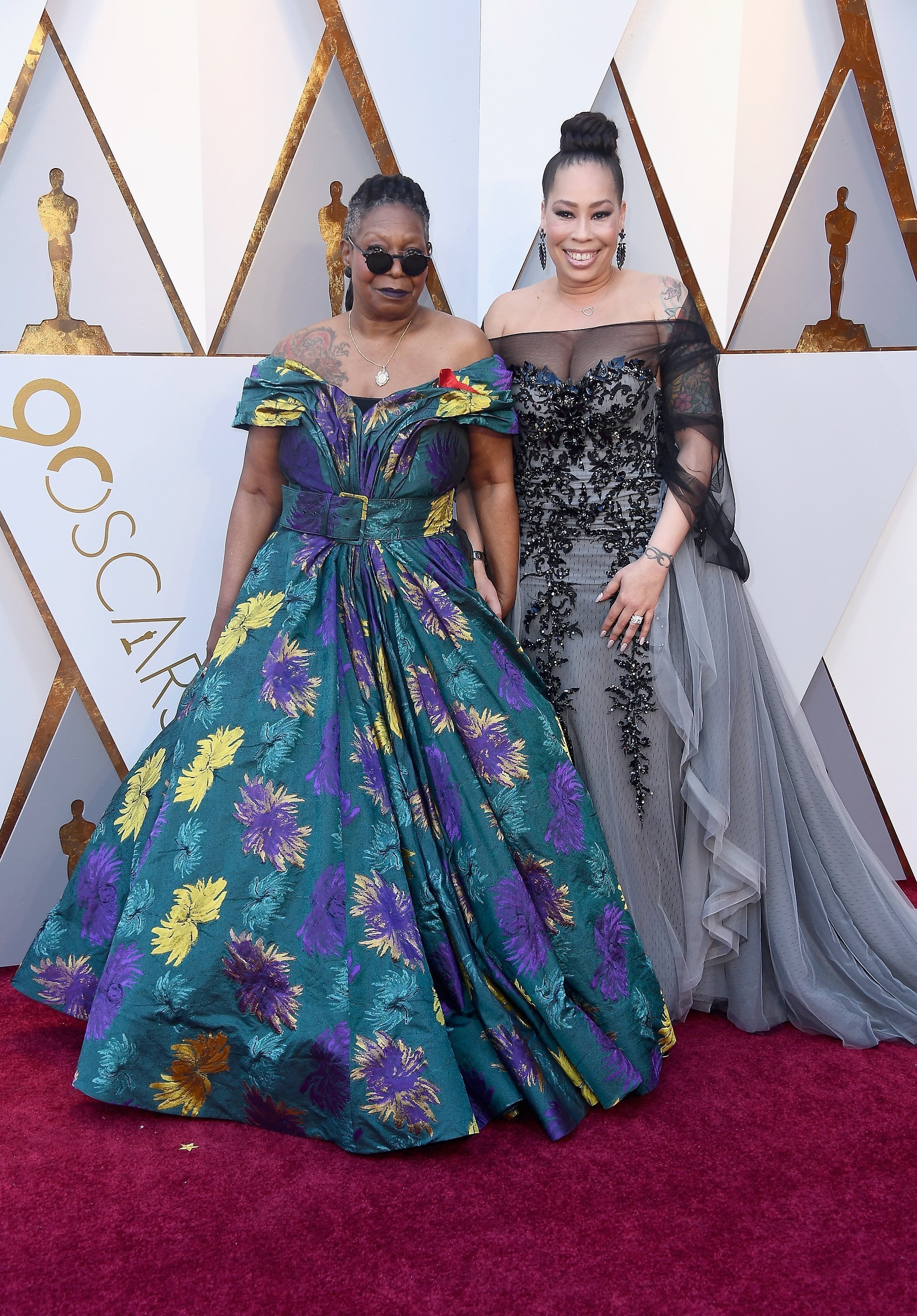 Whoopi Goldberg and Alex Martin during the 90th Annual Academy Awards at Hollywood & Highland Center. | Source: Getty Images
Despite their struggles, once Goldberg made it in Hollywood, their lives changed forever.
Alex decided to follow her mom's steps into the entertainment industry, and made her debut in 1993 with a special appearance in Whoopi's film "Sister Act 2: Back in the Habit."
She also took part in short and TV films like "Quest of the Delta Knights," "American Intellectuals," "Call Me Claus," and "Strange As Angels."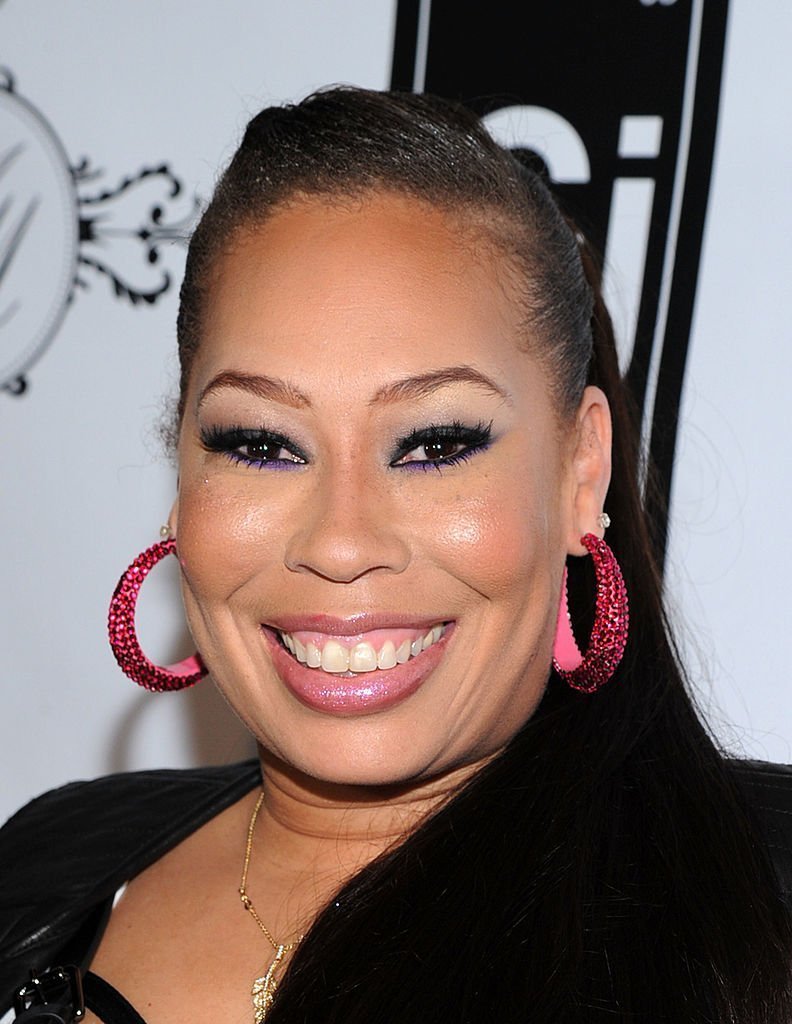 Alex Martin attends Alex Martin's 40 And Fly Birthday Celebration at The Bowery Hotel on May 9, 2014 | Photo: GettyImages
By the time she debuted as an actress, Alex was already a mom, as she welcomed her first daughter, Amara Skye, at 16 and with an unidentified man.
Martin eloped with former producer and businessman Bernard Dean in the early '90s when she was 20, and he was 25. Together they share two children: daughter Jerzey and son Mason.
However, their relationship has been filled with ups and downs, as the couple has gone through two divorces and three wedding ceremonies during the past twenty years.
After two divorces, Alex and Bernard married for the third time in 2011, in an intimate ceremony that took place in Las Vegas in the presence of their kids, Whoopi Goldberg, and other members of their families.
It's been seven years now, and the couple seems to have—finally—found the balance they needed in their relationship and have been enjoying life together as empty nesters now that their kids are off to college.
Although they went through a lot, and most people would judge Alex for going back to the same man after two divorces, she once said this in an interview with Madame Noire:
"My family and I have been through a lot together. See, I've been married three times, but it is not what you think. All three have been to the same man, Bernard. It's about love; it's about growing up, it's about coming full circle."
"It's about destiny and fate and being where you're supposed to be. So, that's what I did three times…and I'd do it again."
Fans got to have a glimpse into Alex and Bernard's family life during the short-lived reality show "According to Alex," where cameras followed their business adventures and all of the good and the bad they faced as a family unit.
GRANDMOTHER AND GREAT-GRANDMOTHER
Alex and Bernard are now grandparents to Amara's 5-year-old daughter Charli Rose, who also enjoys spending time with great-grandmother Whoopi.
The EGOT winner once revealed in "Good Morning America" that little Charli Rose has a cute moniker for her.
"Oopi, yeah, [she] can't quite get out Whoopi," she shared. And went on to explain that the "W" means nothing for the girl. "I will say, about a week ago, I went to pick her up from school and she said, 'Hi, Oopi Goldberg.'"
Goldberg also revealed that her grandkids call her Granny, just like Alex called her grandmother.
Please fill in your e-mail so we can share with you our top stories!