Juice WRLD's Girlfriend Ally Lotti Makes Surprise Appearance at Rolling Loud Festival and Pays Tribute to the Late Rapper
The Rolling Loud Festival included a surprise tribute to the late rapper, Juice WRLD, just days after his passing.
Juice WRLD's girlfriend Ally Lotti, took the stage to address the crowds at the  2019 Rolling Loud Festival on December 15 as part of a moving tribute to the deceased 21-year-old rapper.
It was the first time Ally had addressed her loss publicly since Juice's passing on December 8 at Chicago's Midway airport.
Ally Lotti, had posted several photos of herself and the rapper in the days before her death, one of them seemed to hint at a foreboding.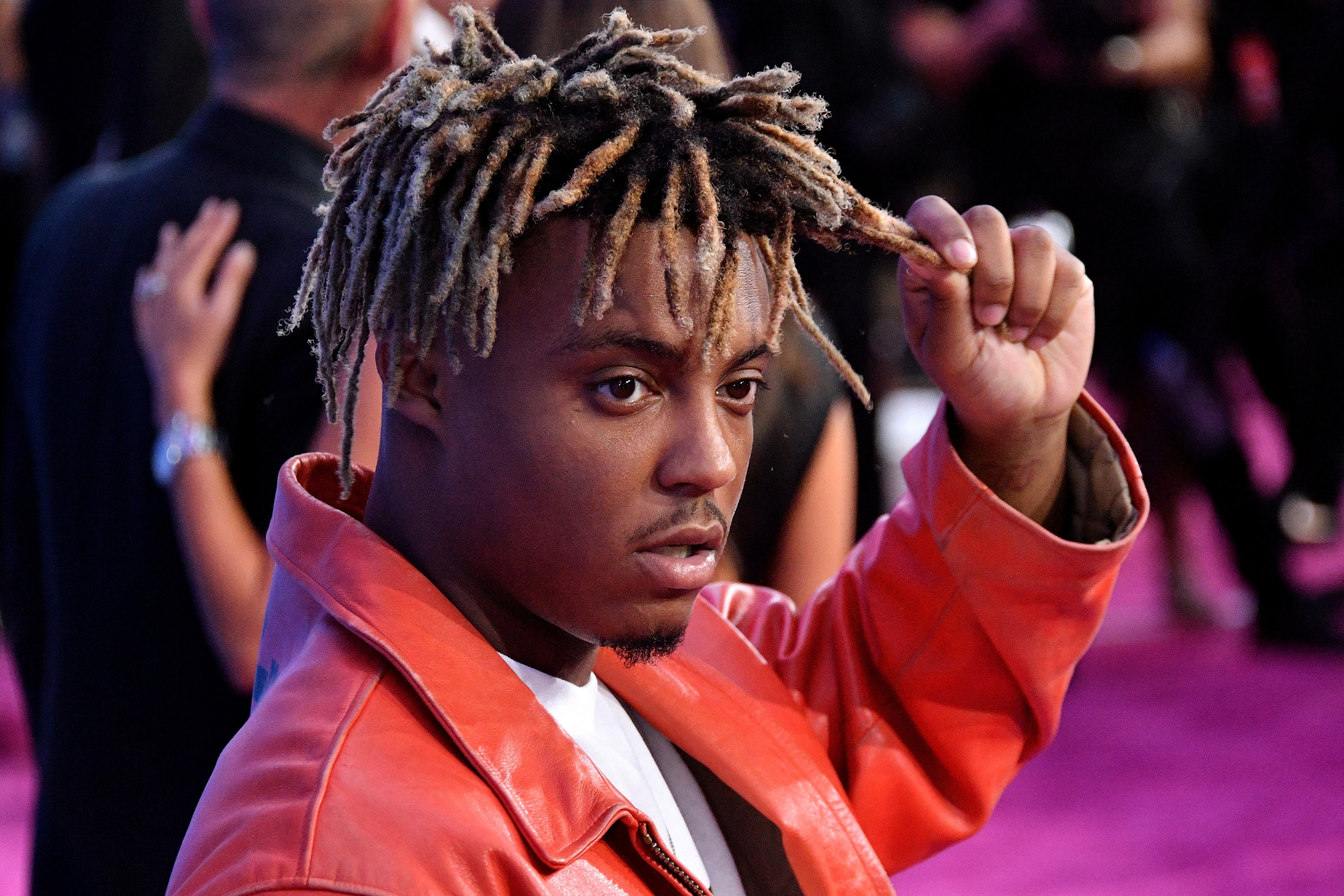 JUICE WRLD WAS TO PERFORM AT ROLLING LOUD
The moment Ally stepped onto the stage was particularly emotional since Juice had been slated to participate in the Festival in Los Angeles that night.
An obviously moved Ally spoke to the 50,000 strong audience about Juice, and the message he had tried to pass on with his music.
THE MUSIC WORLD MOURNS JUICE WRLD
Ally spoke about Juice's love for humanity, and his constant fight to live his life with love, in a positive way. A tearful Ally said:
""He literally loved every single one of you guys. (...) He wants everyone to know that you need to take any negative thing in your life — he would tell you every time he saw you — to change that to a positive situation. You gotta keep that in your heart."
TRIBUTE MOVES CROWD TO TEARS
Several of the artists performing that night, like G Herbo, and Ski Mask spoke about Juice, and shared their pain with the audience, adding their tribute to that of stars like Nicky Minaj and Halsey. 
The crowds strongest reaction was undoubtedly to Ally's words, and she left the stage in tears, with the audience chanting her name.
Juice passed away from a seizure after arriving in Chicago in his private plane, during an FBI search of the vehicle for illegal drugs and guns.
It is believed the rapper might have ingested several Percoset pills to hide them from the officers, which might have precipitated the fatal seizure.
The rapper's family has since revealed that Juice was battling an addiction to prescription drugs. His official cause of death has yet to be announced by the Cook County MD.
ALLY LOTTI'S HEARTBREAKING LAST POST
Juice WRLD's girlfriend, Ally Lotti, had posted several photos of herself and the rapper in the days before her death, one of them seemed to hint at a foreboding.
One message in particular has reveals Ally's fears for Juice's welbeing, and is almost prescient. She wrote on her post:
"tell me you love me, tell me everything gon be okay " ? you not going nowhere -j"
The photo, in which Ally can be seen with her head on Juice's lap on the plane in which he made his journey was taken during his recent tour of Australia, on which she accompanied him.
Ally had been wearing a large ring on her wedding finger, but she has not confirnmed rumors that she was engaged to the deceased rapper.