Alan Jackson Celebrates 40th Anniversary With Wife Denise and Shares Photo Collage of the Couple
Country singer Alan Jackson takes a trip down memory lane with a collage of rarely seen photos as he celebrates 40 years of marriage with his wife, Denise Jackson. 
Alan Jackson has had a successful career as a country music singer that has spanned over several decades, and his marriage to Denise Jackson has been just as long. In honor of their 40th anniversary he wrote:
"40 years later.... I'd love you all over again."
The couple met when they were both in high and married on December 15 in 1979. She had been the driving force behind his career in country music.
It is reported, she helped jump-start his career when she was working as a flight attendant and approached Glen Campbell at the airport about helping her husband's career.
Sensing that he had a star on his hands, he gave Denise his business card after she successfully pitched Alan's talent to him. Not long after, Glen helped him get a record deal with Arista Records.
In 1990, after releasing his debut album, "Here in the Real World," the couple welcomed their first child, Mattie Denise, that same year.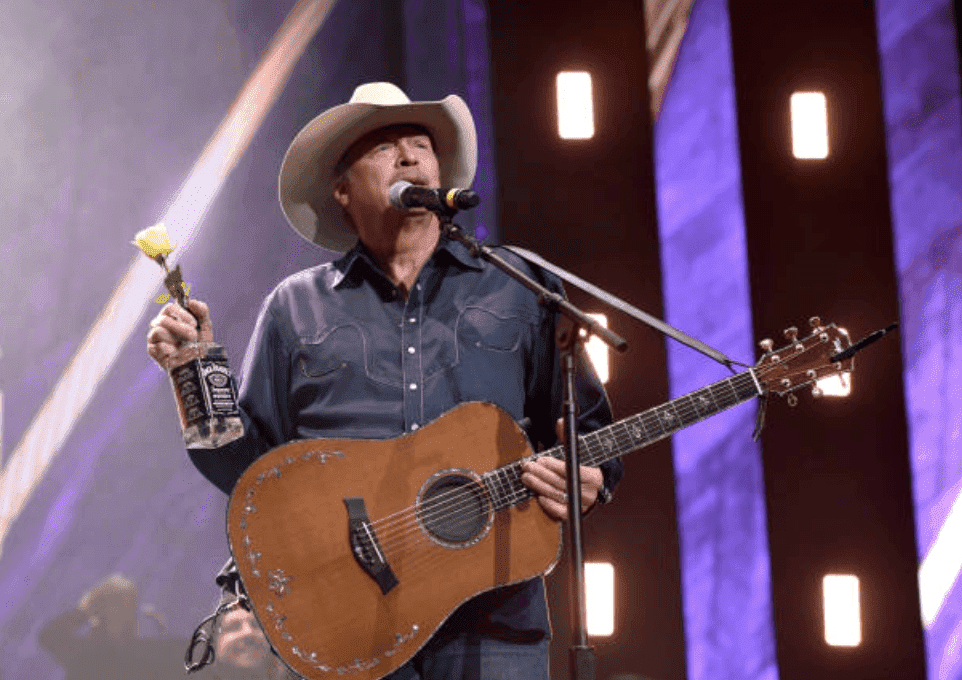 As his career grew the couple had two more children; Alexandra Jane, and Dani Grace. At the height of his success he built his family a plantation-style mansion inspired by Tara from Gone With the Wind, 
Taste of Country
 reports.
From the outside, his huge mansion, beautiful children, and dedicated wife made for a picture-perfect life. However, the relationship suffered a major blow in 1997 when Alan had an affair that went public.
Alan opened up to PEOPLE about his relationship struggles and admitted they got married too young. As a result, he said they never had the chance to learn about love and relationships before getting married.
Alan and Denise managed to overcome the infidelity through counseling and strengthening their Christian faith. After overcoming colorectal cancer, the couple only grew stronger.
They also turned to their talents to share their experiences; Alana wrote the song "Remember When" for his wife. Denise released the New York bestselling book titled, "It's All About Him: Finding the Love of My Life."