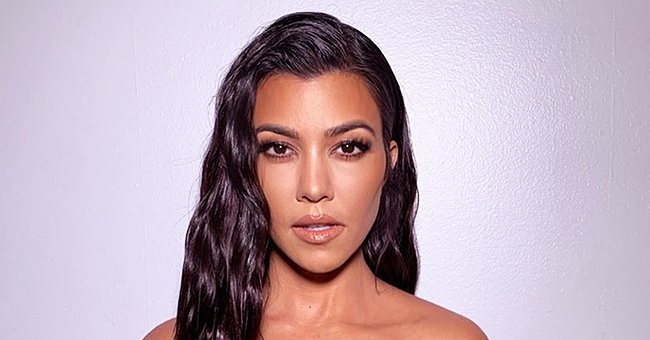 Instagram/kourtneykardash
Kourtney Kardashian from KUWTK Asks Fans to Help Name the Adorable Puppy They Got for Christmas
Kourtney Kardashian's family is four paws bigger after Christmas, and the 40-year-old reality star asked fans for their help in naming their adorable new puppy.
Kourtney made the big reveal of their new family member with a post to social media on Thursday. With a slideshow of puppy pictures also featuring her three kids, Mason, Penelope, and Reign, the reality star showed him off to her fans.
With all the other bases covered, the puppy still lacks something very important - a name. And that's where the fans come in, as Kourtney wrote:
In the pictures, the female puppy, which seems to be a golden retriever, is seen getting used to her new home, as she checked things out from underneath the Christmas tree in one, while adorably snoozing with the children in others.
Elated that his Christmas wish came true, 5-year-old Reign asked for a "real dog" in a video Kourtney took of her youngest early in December. Reign decided to relay her Christmas wishes to one of Santa's elves and asked:
"Can I please have a lot of toys and, like, a real dog? Please bring it tomorrow. I want to see it really bad."
Reign and her brother Mason experienced a double dose of celebrations this month, as both celebrated their birthday on December 14.
Mason turned ten, and Reign turned 5, and mom Kourtney and dad Scott Disick marked the day with special tributes to their birthday boys.
"Life has so much more meaning with this silly, sensitive boy who has shown me the world through such different eyes," Kourtney captioned a slideshow of pictures of mom and daughter pulling faces and being silly.
For Scott, it's been "the best ten years ever" being a father to Mason and his "little reign maker" who joined the family five years later to the day.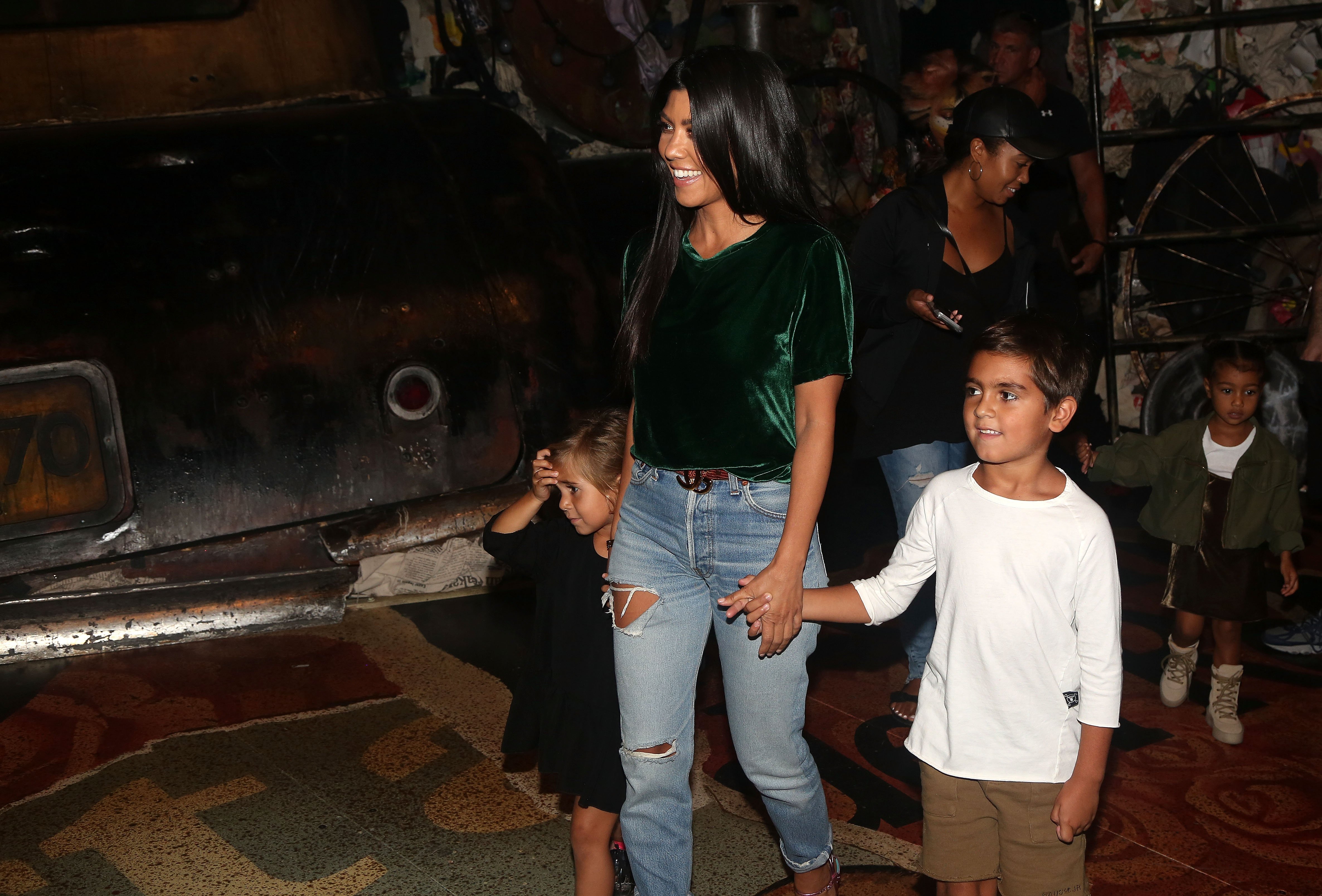 Kourtney Kardashian, Mason Disick, Penelope Disick and North West backstage at "Cats" on Broadway at The Neil Simon Theatre on September 11, 2016, in New York City. | Source: Getty Images.
Kourtney also hosted the annual Kardashian-Jenner Christmas Eve party this year, and her Winter Wonderland theme transformed her home into something magical.
The reality star hired carolers to welcomed her star-studded guests upon arrival, and she definitely thought outside the box with her Christmas tree that hung upside down from the ceiling.
Sia performed her hit "Chandelier" during the evening attended by Tristan Thompson, Kanye West, sisters Kim, Kylie, Khloe, Kendall, Rob Kardashian, Sofia Richie, celebrity hairstylist Chris Appleton, and actress Kathy Griffin, among others.
The celebrations contrasted starkly with Kourtney Kardashian's Thanksgiving celebrations. Feeling reflective, thankful, and a bit overwhelmed, Kourtney "could not express" how she felt.
Instead, Kourtney, her three children, along with sister Kim and her three children, posed for a somber-looking picture taken of them all dressed in black.
Please fill in your e-mail so we can share with you our top stories!