Swizz Beatz's Ex Blasts Alicia Keys for Issues Over Step-Daughter
Swizz Beats' co-parenting drama was made public when the mother of his daughter airs out her the parenting struggles she is having with him and Alicia Keys.
Since music producer, Swizz Beatz married Alicia Keys nine years ago, the couple has been strong advocates for promoting their blended family with his children from previous relationships.
Recently, Jahna Sabastian, the mother of their 11-year-old daughter named Nicole, took to social media to air out her frustrations with their co-parenting relationship.
Swizz has five children in total, which include Nicole, Genesis, Egypt, Kasseem, and Prince Nasir from his relationships with Jahna, Mashonda, Alicia. Nicole is his third child. In a lengthy post about her co-parenting situation, she admitted:
"I am speaking up now. There are women in the same position. Women in general have been constantly told throughout history to not say anything, when there have been issues. This is the time for the truth."
She Jahna starts off by saying that she only used social media to promote her work as a writer, singer, and composer, and has never used any of her pages to get involved in any sort of drama.
She reveals that she lives in England with her daughter after getting British citizenship because of their refugee immigration status. Something she takes full credit for making that possible.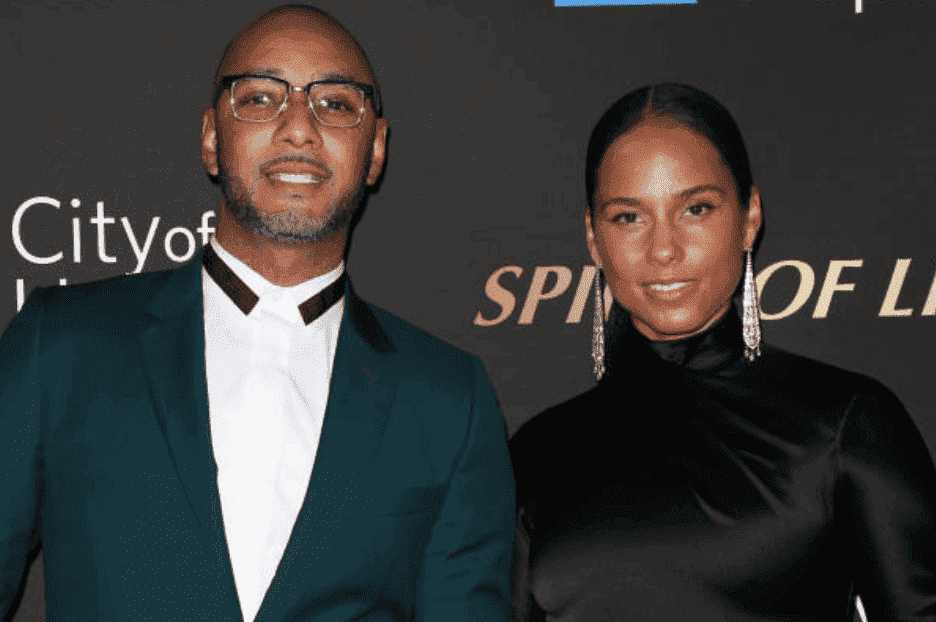 She does not directly name Alicia Keys as the person whom she is aiming her grievance at, but repeatedly calls her "this step-parent" throughout her message.
She says she is upset because Alicia bought Nicole an iPhone without her consent and violated the rules Jahna set up for her daughter, which she had hoped would limit her use of social media.
Adding to the legal and personal issues of parental consent with the iPhone issue and social media use, Jahna says she does not like her daughter calling Alicia "Umi," which means mother in Arabic.
She said she made it clear with family members in the past that she does not want Nicole calling anyone else mom except for her, and feels Alicia is encouraging Nicole to do it.
Swizz responded to the post and disputed many of her allegations. He revealed that Nicole does not have her own phone and that she uses his phone.
He also addressed Nicole calling Alicia "Umi" and said she chose to call her that. He also added that he was surprised to see the post after they had just had what he thought was a cordial conversation on the phone earlier that day.
Jahna is the second mother of his children to air out her grievances with him publically. In 2008 his ex-wife, Mashonda released the song titled "Dirty Laundry" and accused him of leaving her for Alicia while she was pregnant.
They have since worked on mending their relationship and often vacation together as a family. Swizz has yet to patch things up with Jahna and sent a warning to her while dancing with his mother.