Buckingham Palace Issues Statement after Prince Harry & Meghan Markle's Decision to Step Back from Royal Roles
Queen Elizabeth has released a statement in response to Prince Harry and Meghan Markle's announcement that they are stepping down as senior members of the royal family.
Just hours after Prince Harry and Meghan Markle announced that they would be stepping down as senior members of the royal family the Queen's office at Buckingham Palace released a statement, which said:
"Discussions with The Duke and Duchess of Sussex are at an early stage. We understand their desire to take a different approach, but these are complicated issues that will take time to work through."
Harry & Meghan released a statement that they were quitting as senior royals without telling the Queen, Charles or William. The Royal family's response was the second statement, issued two hours later. It makes it VERY clear nothing has been decided, regardless of what H&M want. pic.twitter.com/ymmIcKopgE

— Emily Andrews (@byEmilyAndrews) January 8, 2020
According to PEOPLE, Queen Elizabeth and other senior members of the royal family, including Prince Charles and Prince were caught offer guard by the announcement.
A source said that while there had been talks about Harry and Meghan taking a different route, they made the decision public without consulting the family.
A royal source told the magazine that, "there is a lot of hurt about this." The contradicting statements from the Palace and the couple's announcement is a clear indication of tensions that have been suspected to be brewing in the Palace for several months.
It is reported, the Queen's response that there are things the family is working through, is an indication that the family is not on the same page, when it comes to Harry and Meghan's future.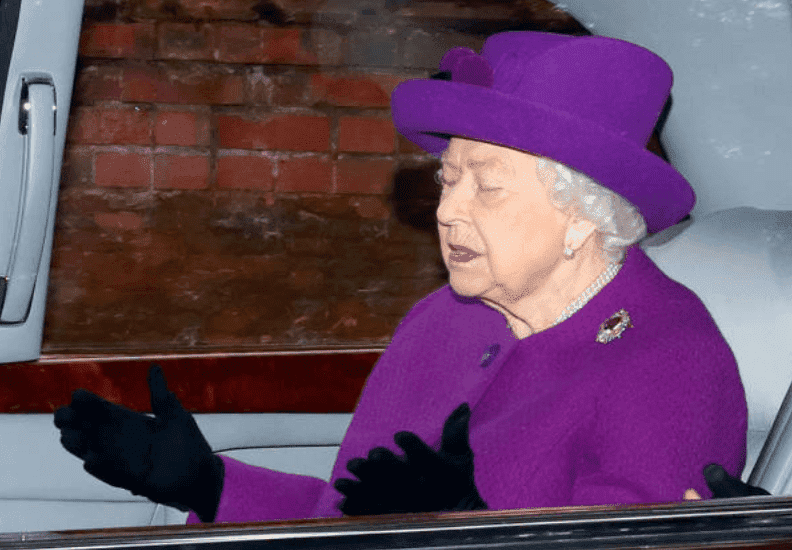 In a statement released on the couples Instagram page, they penned a personal message about how they have spent time reflecting on the decision to redefine their roles in the royal family, they 
announced:
"We intend to step back as 'senior' members of the Royal Family and work to become financially independent, while continuing to fully support Her Majesty The Queen."
The news came hours after they made their first public appearance of the year at London's Canada. Meghan and Harry went there to personally thank Canadian High Commissioner Janice Charette and her staff for their hospitality after their holiday stay in Canada.
The couple had spent a six-week break away from their royal duties and from the public eye when they jetted off to the mountains of Vancouver.
And off they go - with a wave from Meghan - after staying more than 15 minutes longer than planned: #HarryandMeghan 🇨🇦 pic.twitter.com/qvgT1cvsF9

— Emily Nash (@emynash) January 7, 2020
Meghan and Harry revealed that they are planning on moving to North America, and hope to balance their commitments in England while abroad. It is believed that they will be based in Canada.
It is also speculated that after opening up about their personal struggles in ITV's documentary Harry & Meghan: An African Journey, their decision to break away has a lot to do with the media scrutiny and invasion of privacy they have endured with the British press.