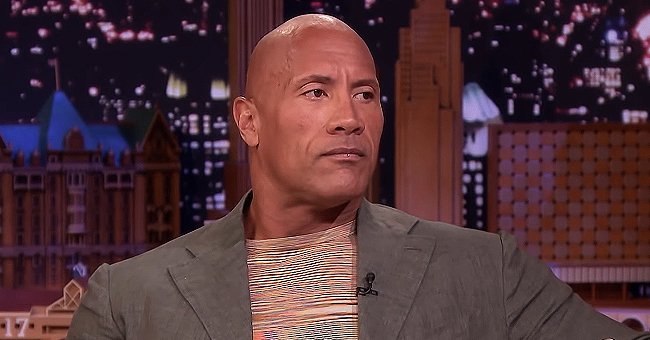 YouTube/The Tonight Show Starring Jimmy Fallon
Dwayne 'The Rock' Johnson Shares Moving Tribute to Dad Rocky 'Soul Man' Johnson in 1st Post since His Passing

Dwayne "The Rock" Johnson is mourning his late father and says he's in pain. Rocky Johnson passed away suddenly earlier this week, and his famous son can't help reliving old memories in the first post since his dad's death.
A few days ago, the world woke to the news of former wrestler Rocky's death. Tributes and condolences soon flowed in from fans all over the world, but his son, Dwayne, was only able to break his silence a few hours ago.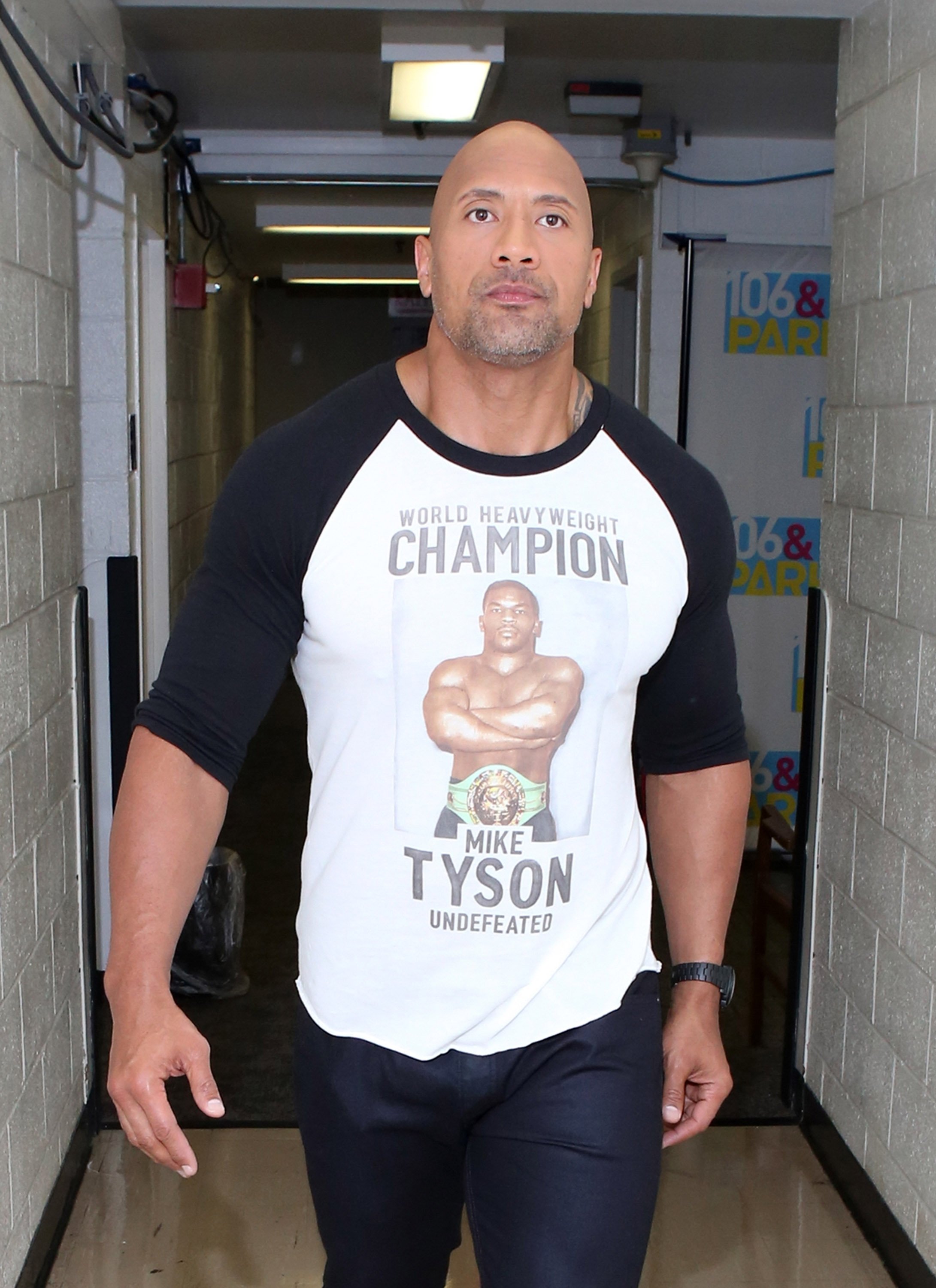 Dwayne Johnson visits 106 & Park at BET studio on July 22, 2014 in New York City | Photo: Getty Images
Like most people who lost their loved ones, the "Jumanji" actor paid tribute to Rocky's memory with an old clip from his glory days in the WWE. The clip Dwayne chose also featured his much-younger self as he watched his dad proudly.
Dwayne, who now has three daughters of his own, has always credited his father for most of his work and parenting ethics.
"You broke color barriers, became a ring legend and trail blazed your way thru this world," the heartbroken star wrote. "I was the boy sitting in the seats, watching and adoring you, my hero from afar."
Dwayne, 47, added:
"Dad, I wish I had one more shot to tell you, I love you, before you crossed over to the other side. But you were ripped away from me so fast without warning. Gone in an instant and no coming back. I'm in pain. But we both know it's just pain and it'll pass... I love you dad and I'll always be your proud and grateful son."
Rocky, a WWE Hall of Famer, died earlier this week at the age of 75, PEOPLE reported. The news was confirmed by World Wrestling Entertainment, who mourned the former World Tag Team Champion.
Born in Canada as Wayde Douglas Bowles, Rocky reportedly started wrestling when he was 16. He joined the WWE in 1983 and soon paired with Tony Atlas. Together, they broke many barriers in the sport.
According to PEOPLE, Rocky and Tony became a part of the first African American tag team to win the World Tag Team Championship in the World Wrestling Federation (WWF).
After Rocky retired from wrestling in 1991, he went on to train his son Dwayne in the same sport. Nicknamed "The Rock," Dwayne would eventually achieve superstardom thanks to his unprecedented exploits in wrestling.
In 2008, Rocky was inducted into the WWE Hall of Fame, and for the most part, kept a low profile until the news of his death earlier this week. Rocky was married to Dwayne's mom, Ata Maivia, from 1970 to 2003.
Dwayne, who now has three daughters of his own, has always credited his father for most of his work and parenting ethics. Back in 2017, he recalled learning how to always give every "ounce of effort you can" in any endeavor.
Our thoughts and prayers are with Dwayne and his family as they deal with the loss of Rocky.
Please fill in your e-mail so we can share with you our top stories!