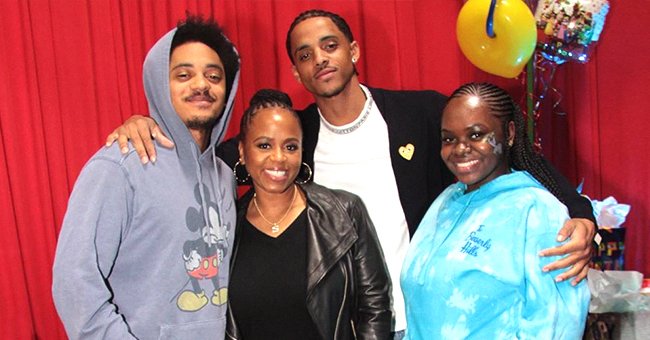 Instagram/bosslady_ent
Snoop Dogg's Kids Are All Grown up as They Strike a Pose with Their Stunning Mom Shante Broadus in Recent Photo
Shante Broadus melts hearts with sweet photo with grownup children.
Snoop Dogg's gorgeous wife Shante shared a photo on Instagram with her three children by the rapper: daughter Cori, and sons Cordell, and Corde Broadus.
Shante Taylor, who has been with the rapper since high school, is a successful businesswoman, and a devoted mother and grandmother.
Snoop Dogg has another son, Julian Corrie Broadus, 21, the result of an extramarital affair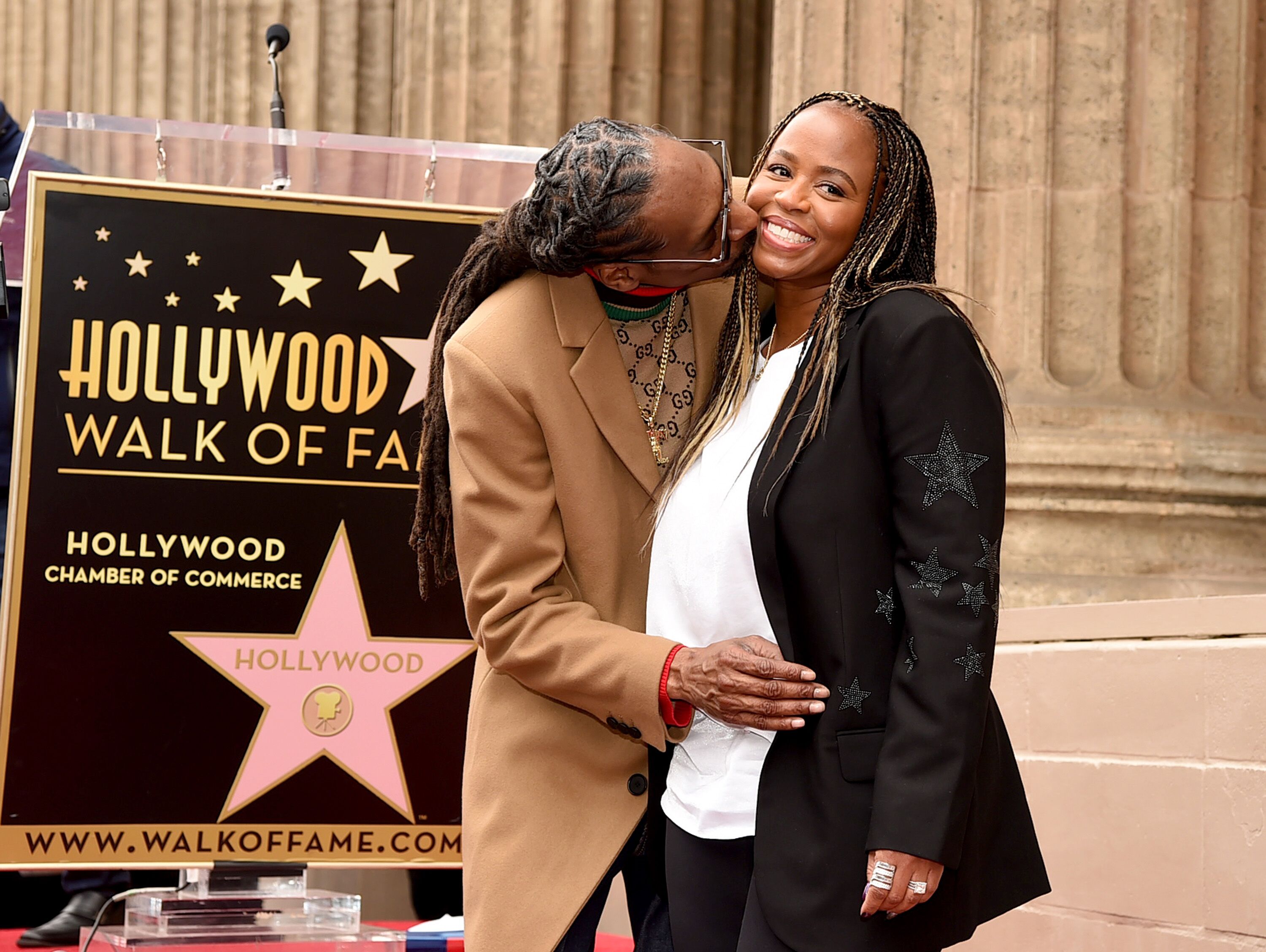 Snoop Dogg and Shante Broadus on The Hollywood Walk Of Fame on November 19, 2018/ Source: Getty Images
SHANTE AND THE BROADUS KIDS
In Shante's photo, the Broadus kids are gathered around their mom at what looks like a child's birthday party, judging by the balloons and stacks of presents.
Shante, who is wearing a sharp leather jacket and funky blue sneakers, with her hair up in a casual ponytail, hardly looks older than her children.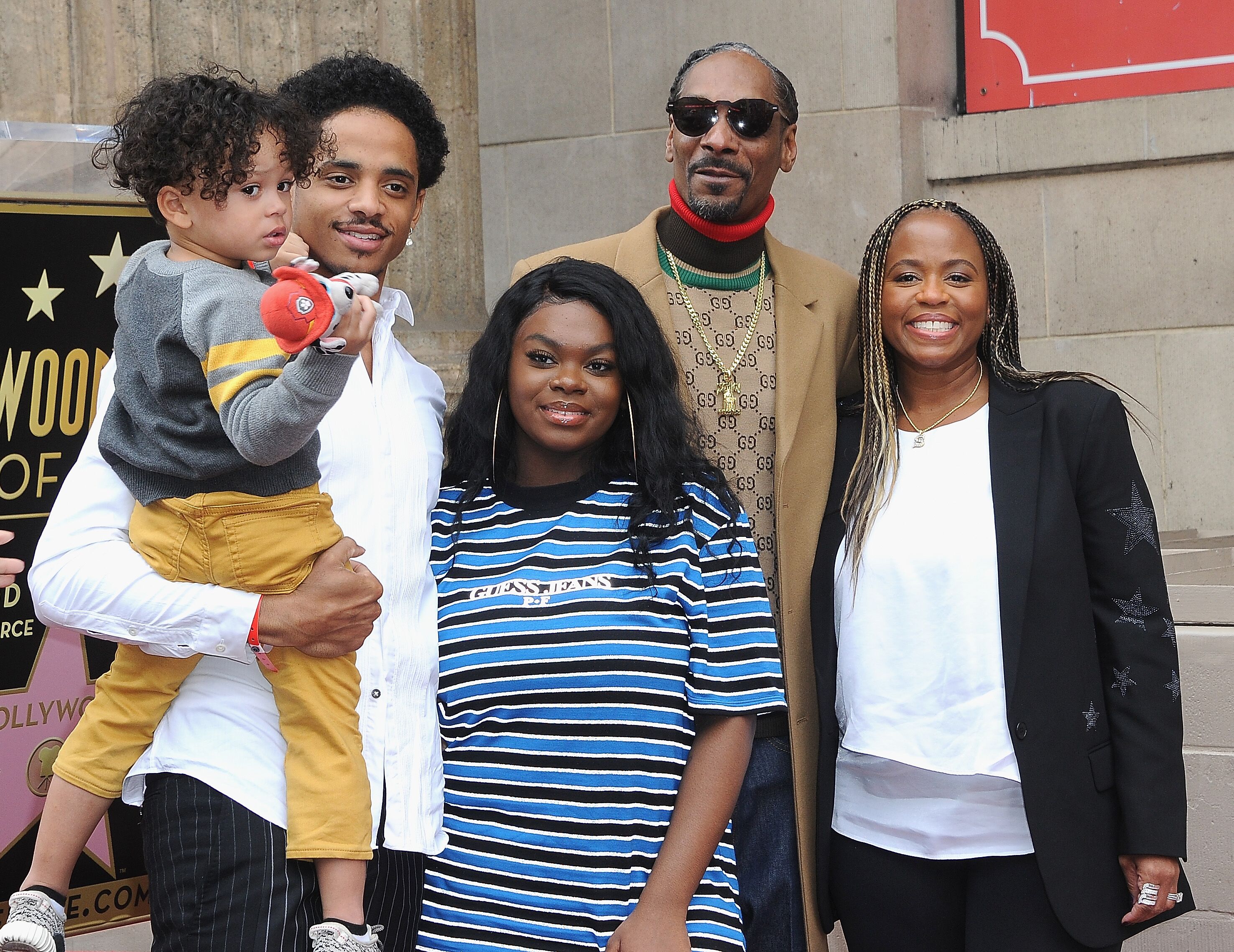 Snoop Dogg and his family on the Hollywood Walk of Fame/ Source: Getty Images
SHANTE BROADUS' "BABIES"
Shante and Snoop Dogg share three children: daughter Cori, 20, and sons Cordell, 21, and Corde, 25. Corde and Cordell already have children of their own and have made Shante a grandmother thrice over.
SHANTE BROADUS' GRANDCHILDREN
Shante first became a grandmother in 2015, when her son Corde Broadus welcomed his first child with Jessica Kyzer. He shares his second child, daughter Eleven, with girlfriend Soroya Love.
Little brother Cordell and his girlfriend Phia Barragan welcomed their first child, daughter Lulu in 2019, and both Shante and Snoop Dogg have shared doting posts with snaps of the adorable baby.
Snoop Dogg has another son, Julian Corrie Broadus, 21, the result of an extramarital affair he had with Laurie Holmond.
Even though the Broadus marriage has had some rocky moments - including a divorce in 2005, but the couple reconciled and renewed their vows in 2008.
THE BROADUS FAMILY'S HEARTBREAKING LOSS
2019 was a year of both pain and joy for Snoop Dogg and the Broadus family. His son Corde welcomed his third child, son Kai Love, who sadly passed away just 10 days after he was born.
Corde revealed that he and his partner Soroya Love were shattered by their loss, but have taken comfort in their adorable baby girl, Eleven.
Corde also shares son Zion with ex-girlfriend, Jessica Kyzer. Cordell, Snoop Dogg's youngest son, has welcomed a sweet baby girl, Lulu, with girlfriend Phia Barragan.
Please fill in your e-mail so we can share with you our top stories!