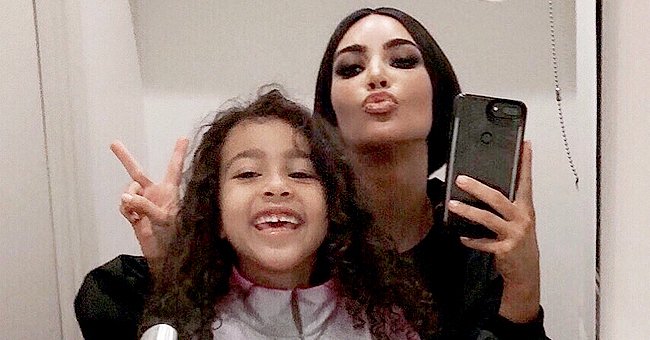 Instagram/kimkardashian
Kim Kardashian Reveals Jay Leno Inspired Daughter North's Name after He Made a Joke about It
Kim Kardashian credited Jay Leno for coming up with the name of her firstborn with husband Kanye West. Their other three children, on the other hand, got their names much closer to home.
On Tuesday, Kim Kardashian joined Kylie Jenner for a makeup session, during which they discussed how Kim came up with the names of her four children.
Their names are anything but ordinary with Kim's eldest, North, turning seven in June, while Saint is four-years-old, followed by two-year-old Chicago, and eight-month-old Psalm.
When it came to giving North her distinctive moniker, Kim actually got the idea from Jay Leno when she appeared on "The Tonight Show With Jay Leno" while pregnant in March 2013, as she told Kylie:
"I actually got it from Jay Leno, who made that as a joke. I was like, 'No way! I'd never name my daughter that.'"
After the show, people came up to the 39-year-old and told Kim to consider the name because it's so "cool."
However, when their family friend Pharrell Williams pointed out "all these meanings" for the word, the name grew on Kanye and Kim until they happily settled on naming their firstborn North.
Both Kylie and Kim agreed that children "become the name you name them," and Kylie smiled, adding that her daughter Stormy really is "such a stormy."
Kim shared that Kanye "came up with Saint," while it took her about two weeks to settle on the right name for their third child, Chicago.
The couple's youngest addition to the family has Kylie to thank for his unique name, as Kim said during their makeup session, but the 22-year-old quickly corrected her older sister, "Well, you thought of it. I vouched for it."
Psalm's name is a nod to Kanye West's renewed dedication to his Christian faith, but he almost had a very different moniker.
Kim and Kanye initially thought of the name Ye, but since the name doesn't mean anything, they looked up every name in the bible that begins with those letters.
The only other name they could come up with at the time was Yehezkel, but Kylie called Kim up "at the last second" and made an appeal for the little one to be named Psalm instead.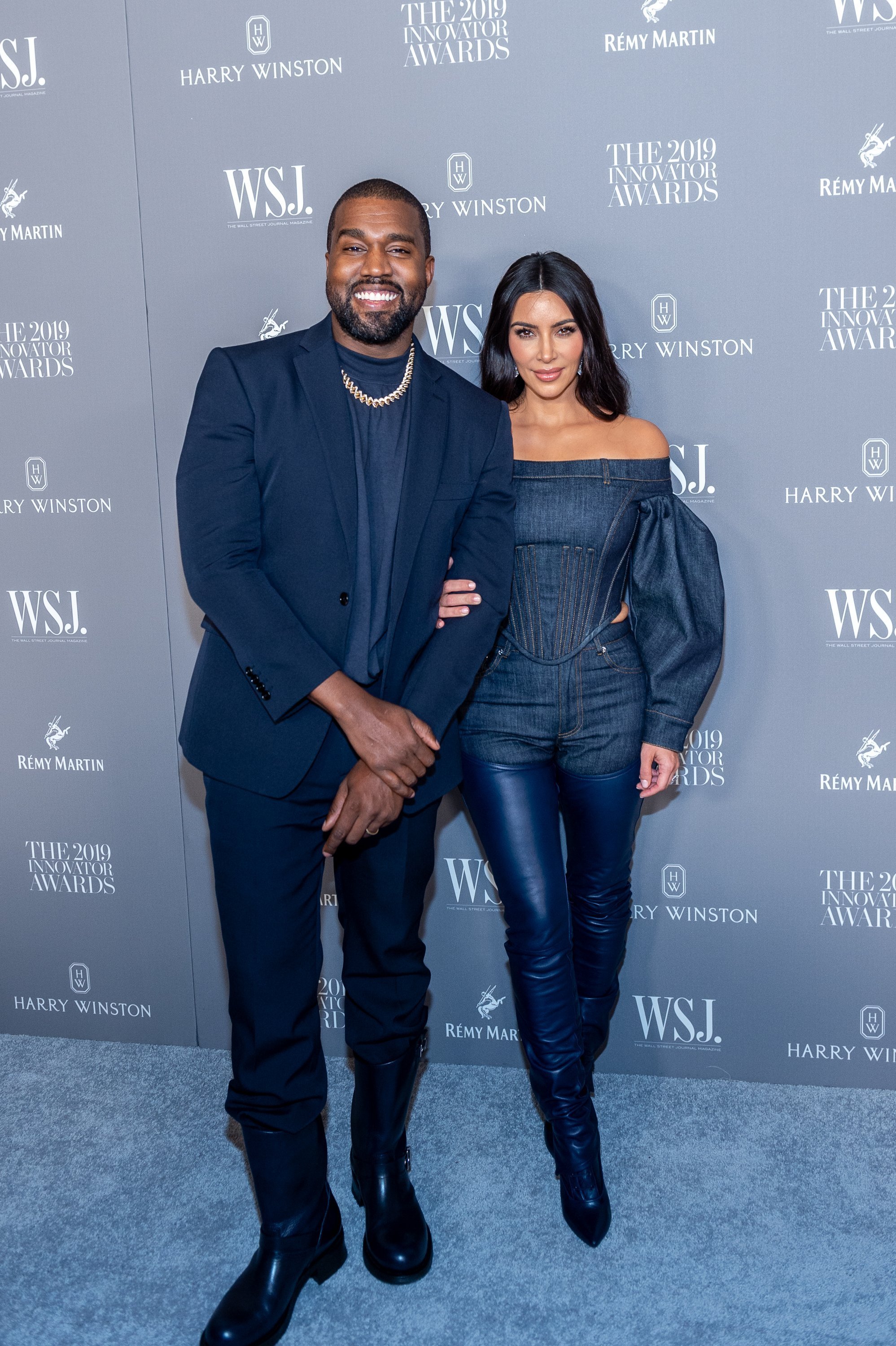 Kanye West and Kim Kardashian attend the WSJ Mag 2019 Innovator Awards at The Museum of Modern Art on November 06, 2019, in New York City. | Source: Getty Images.
Saint turned four-years-old on December 5 last year, and he celebrated the happy day by enjoying the ultimate dinosaur-themed party thrown by proud parents Kim Kardashian and Kanye West.
Complete with dinosaur masks, red statues of extinct creatures, a smoky haze filled fake forest, and a sand-filled play area, the children could play and have fun to their hearts' content.
Please fill in your e-mail so we can share with you our top stories!