Traci Braxton's Grandson Kevin Looks like His Dad in Cute Photos Shared by His Mom Olivia
Traci Braxton's grandson K3 is cuter than ever in new snaps shared by his mom Olivia.
Traci Braxton's son's fiancée and the mother of her grandson Kevin Surrat III, has shared snaps of her baby and Kevin Jr, and the Internet loved it.
Olivia Haaron and Kevin Jr welcomed K3 in May 2018, and the whole family is crazy about their new member.
Little K3 has been a blessing to the Braxton clan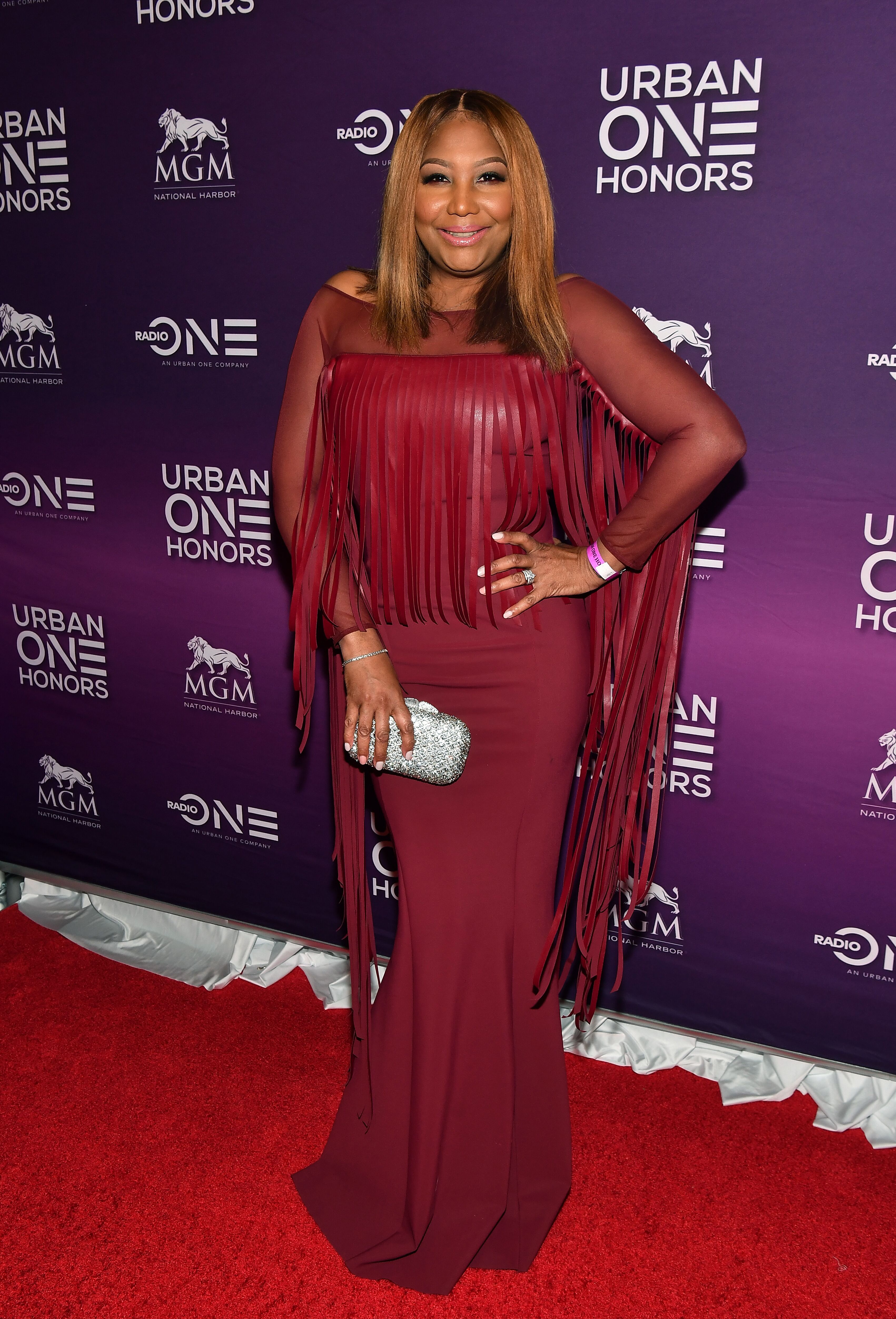 OLIVIA HAARON SHARES ADORABLE CLIP OF SON K3
Olivia shared a series of snaps - and a video clip - which show little K3 interacting with his dad on Kevin Jr's birthday.
Kevin Jr turned 24 on January 10, and the occasion was celebrated by the Braxton family and marked with special, loving messages from fans.
K3 IS DAD'S MINI-ME
The photos and the clip Olivia shared show the doting dad holding the one-year-old in his arms. The R&B star's grandson is his father's mini-me, and also bears a striking resemblance to grandma Traci.
The Braxton family has had a difficult year, and little K3 has been a blessing to the Braxton clan, and a special favorite for great-grandmother and the Braxton matriarch, Evelyn.
TRACI BRAXTON DOTING GRANDMA
Traci is reveling in her new role as grandmother to the adorable toddler and doesn't hide her pride in her grandson.
Traci has revealed that since she became a grandmother, she calls herself "the Duchess" explaining that since mothers become Queens, grans become Duchesses...
Which makes K3 the new little Prince of the Braxton clan!
A SAD FIRST BIRTHDAY FOR K3
Kevin Surrat Jr and Olivia Haaron's son Kevin III turned 1 in 2019, just a month after his cousin Lauren Braxton passed away.
Despite the pain they were going through, the family decided to celebrate K3's birthday. Kevin Jr wrote on a snap of his little son's birthday party:
"It was hard to continue to celebrate his birthday it was bitter sweet but it was good to see everyone come together again."
Lauren, 214,  was the daughter of the only Braxton son, Michael, and she passed away in April 2019 of a heroin overdose.