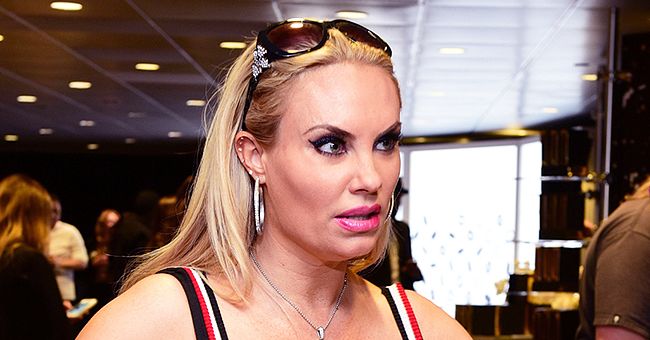 Getty Images
Ice-T's Wife Coco Austin Slammed over Pic of Husband & Daughter Amid Bryant Family's Grief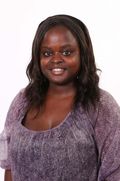 Ice T's wife Coco Austin faced backlash for gushing over a picture of her own family in a tribute message she shared in honor of Kobe Bryant and his daughter Gianna Bryant.
Tribute messages on social media for Kobe Bryant and his daughter Gianna Bryant who tragically died in a helicopter crash on Sunday, have been pouring out from stars, who knew the NBA or simply admired him.
His love for his family has become apparent in many media reports that have shown how committed he was to his children, the #dadgirl has even started trending in honor of how proud he was of his four daughters.
Kobe's death, along with his 13-year-old daughter, had many people reflecting on their own families. For Ice T's wife Coco Austin, her moment of reflection was apparent when she shared a picture of her husband and daughter sleeping peacefully in the same bed, she wrote:
"Counting my blessings .. last night I said many prayers.. and I do appreciate life to the fullest! (Sleeping cuddle pics are the best!) #ripkobeandgianna ..?Love to the Bryant family."
In the picture, Ice T and his daughter Chanel Nicole are cuddling the same pillow as they lay fast asleep in bed.
While some fans praised her for the heartfelt message honoring family, other commenters didn't appreciate the message and thought the timing of it was inappropriate.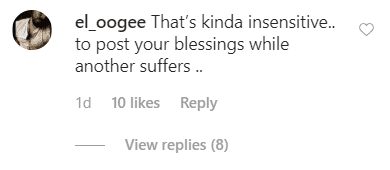 A fan comments on Coco Auston tribute to Kobe Bryant of her husband Ice T and daughter Chanel Nicole sleeping in a bed | Source: instagram.com/coco
According to In Touch Weekly, Coco said giving birth to her daughter bonded her and Ice T in a way that has made them feel even closer. So it would only make sense that she would gush over her family. However, one fan pointed out:
"@el_oogee I just said the same thing not very nice to remind Vanessa of what she don't have anymore!!!!"
Coco, who is used to her fair share of mom-shaming, she had fans also scrutinizing her for the fact that Chanel was sleeping topless in the bed.
Some commenters felt it was inappropriate for a four-year-old to be seeping topless. Other commenters shamed her because Ice T was also topless in the picture.
However, the picture has received over 83 000 likes on Instagram, and many people have been gushing over the heart-melting moment of the gangster rapper cuddling with his daughter.
Many fans have praised her for sharing such a beautiful message about family, love, and the bond between a father a daughter.
Please fill in your e-mail so we can share with you our top stories!