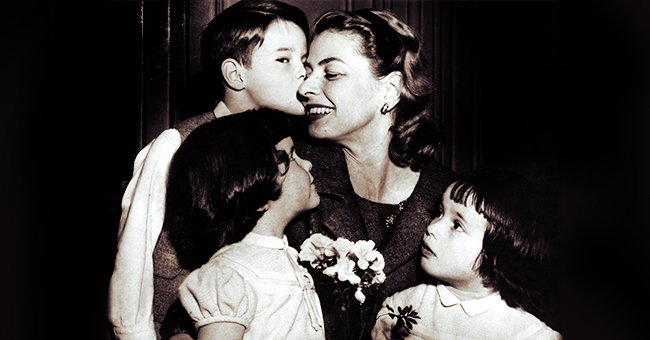 Getty Images
Ingrid Bergman's Daughters Remember Their Mom 38 Years after She Passed Away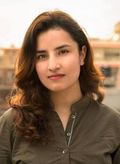 One of the most readily recognized icons of Hollywood, Ingrid Bergman, has been gone for almost four decades now and has left a lot of memories for her kids to cherish.
As the stunning actress once confessed, she had a conflicting personality. At times, she was this shy and timid girl, but somewhere deep inside, she also had a fierce lioness in her.
The live witnesses of this duality were her beautiful daughters, Pia Lindström, 81, and twins Isabella and Ingrid Rossellini, 67, who recently opened up about their mother.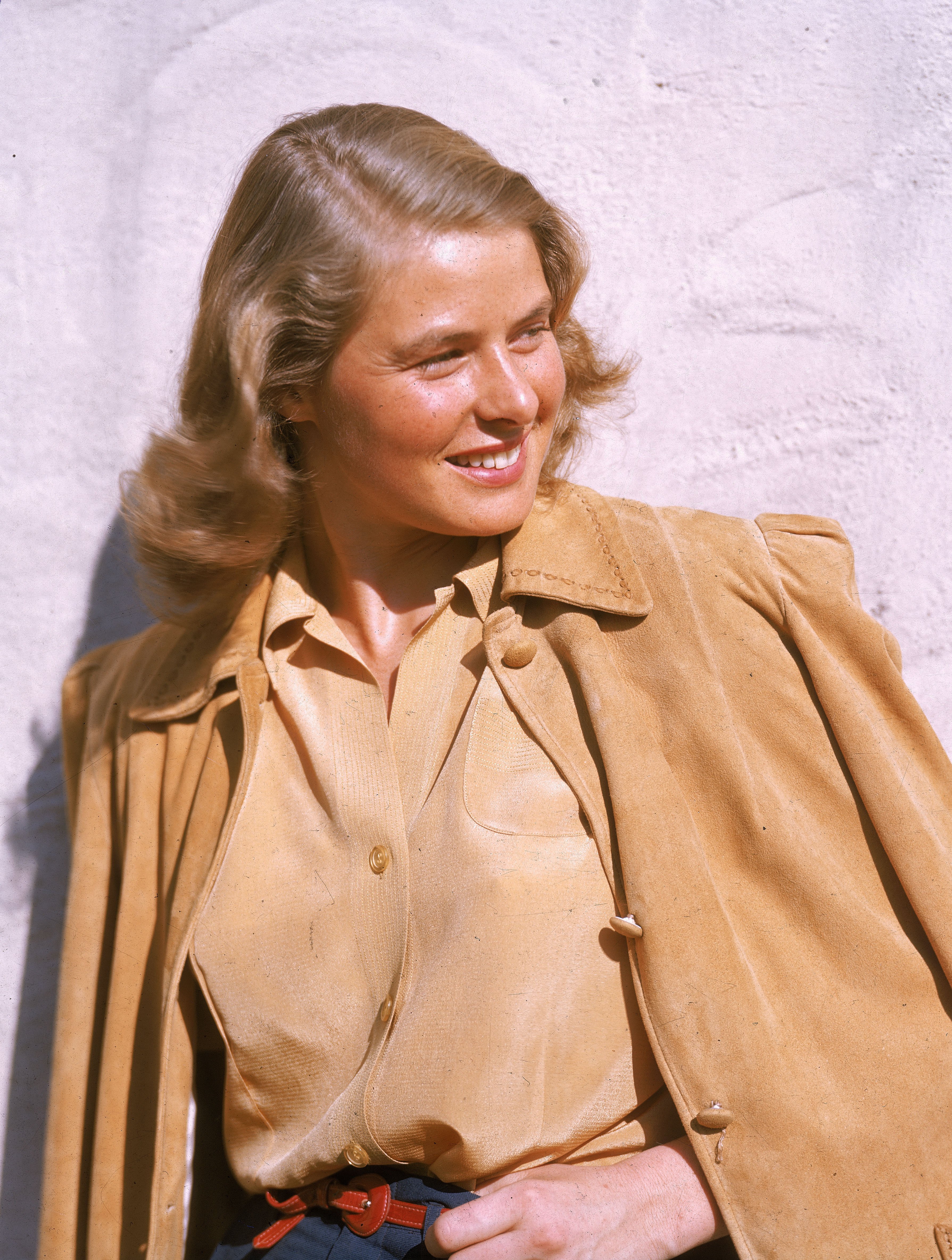 Ingrid Bergman poses outdoors in a tan leather jacket, circa 1945. | Source: Getty Images
A LONELY CHILDHOOD
In an exclusive segment with "Closer Weekly," Bergman's eldest daughter, Pia, reminisced her mother as a brave woman, but at the same time, she thought her mother was also very frightened.
The "Notorious" actress did not get to spend much time with her parents as Bergman's mother passed when she was just two years old, followed by her father, who died a decade later.
Ingrid Bergman, Swedish actress and film star, c1940. | Source: Getty Images
It was her father who dreamed of a life of stardom for the late Hollywood icon. Pia also recalled that when her grandfather took her mother to the opera, she looked at the stage and immediately decided what she wanted to be in life.
WAY TO HOLLYWOOD
The Sweden born actress had a very lonely childhood after the untimely demise of her parents when her uncle and aunt raised her. The absence of a father figure in her life likely led her to marry Petter Lindström, an older man, at the young age of 21.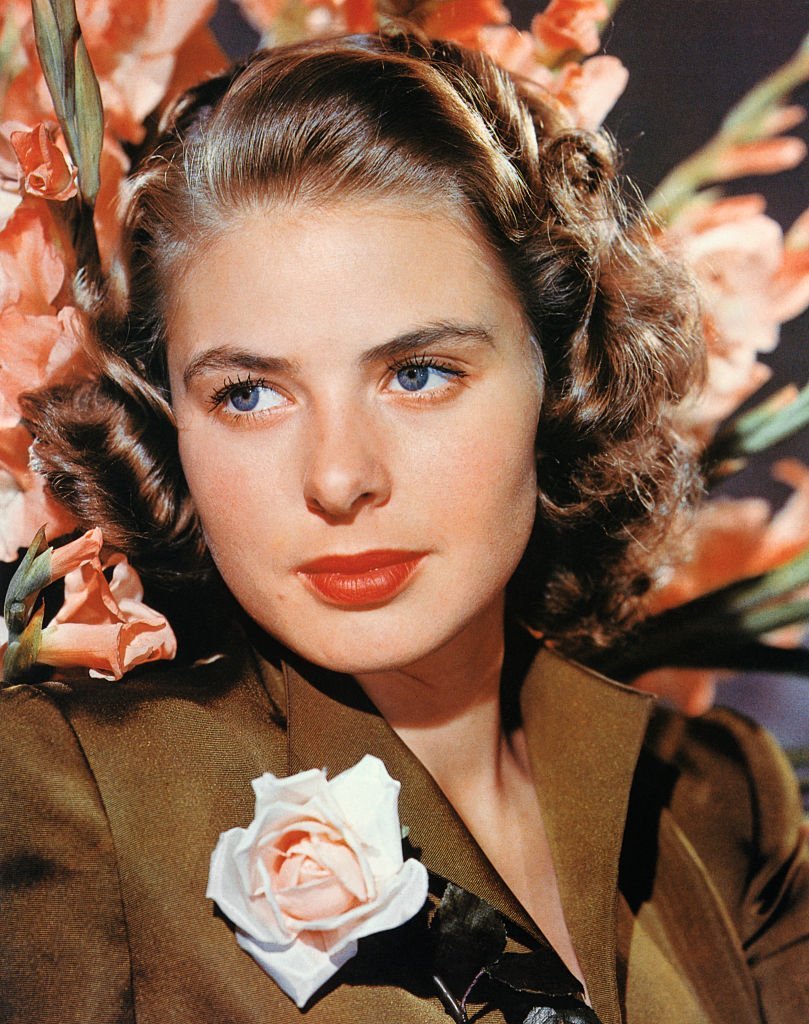 Portrait of Ingrid Bergman c.1940. | Source: Getty Images
The birth of Pia, a year into their marriage, was followed by Bergman's worldwide recognition as a producer, David O. Selznick, brought her to America to star in 1939's "Intermezzo."
In the decade that followed, Bergman became an icon in Hollywood's reminisced Golden Era with classic movies like "Casablanca," "Gaslight," and "Notorious" to her name.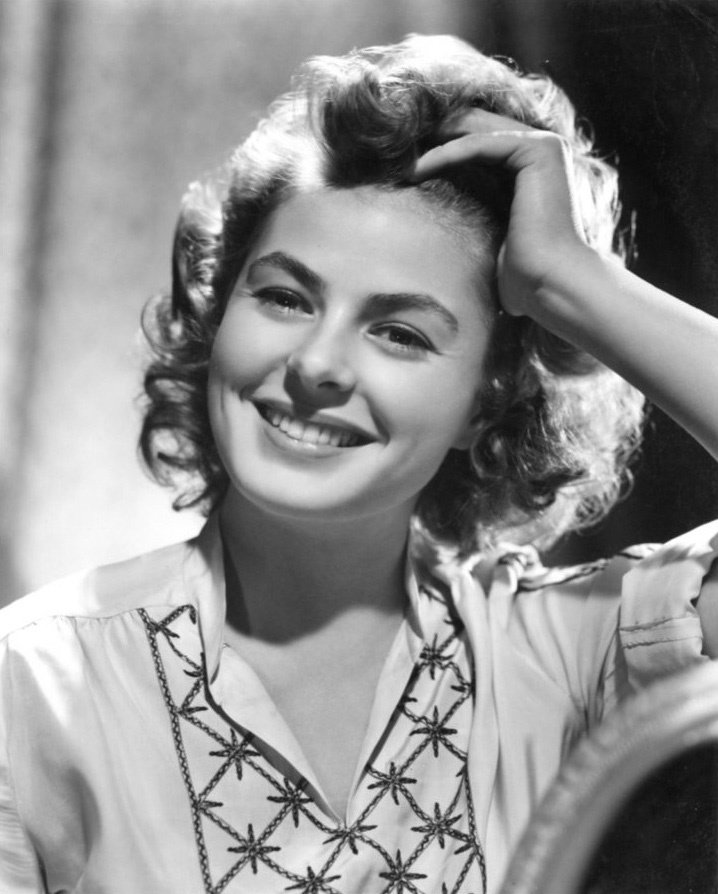 Press release publicity photo of Ingrid Bergman for film Gaslight (1944). | Source: Wikimedia Commons
THE FALL OF HER STARDOM
In 1949, Bergman got involved in an extramarital affair with Italian director Roberto Rossellini and got pregnant with Ingrid and Isabella's brother Renato. The news of this illicit affair near tarnished her professional career.
However, Isabella claimed that the two were immensely in love despite the price they had to pay for their relationship. Even after the couple split in 1957, the two remained the best of friends for the rest of their lives.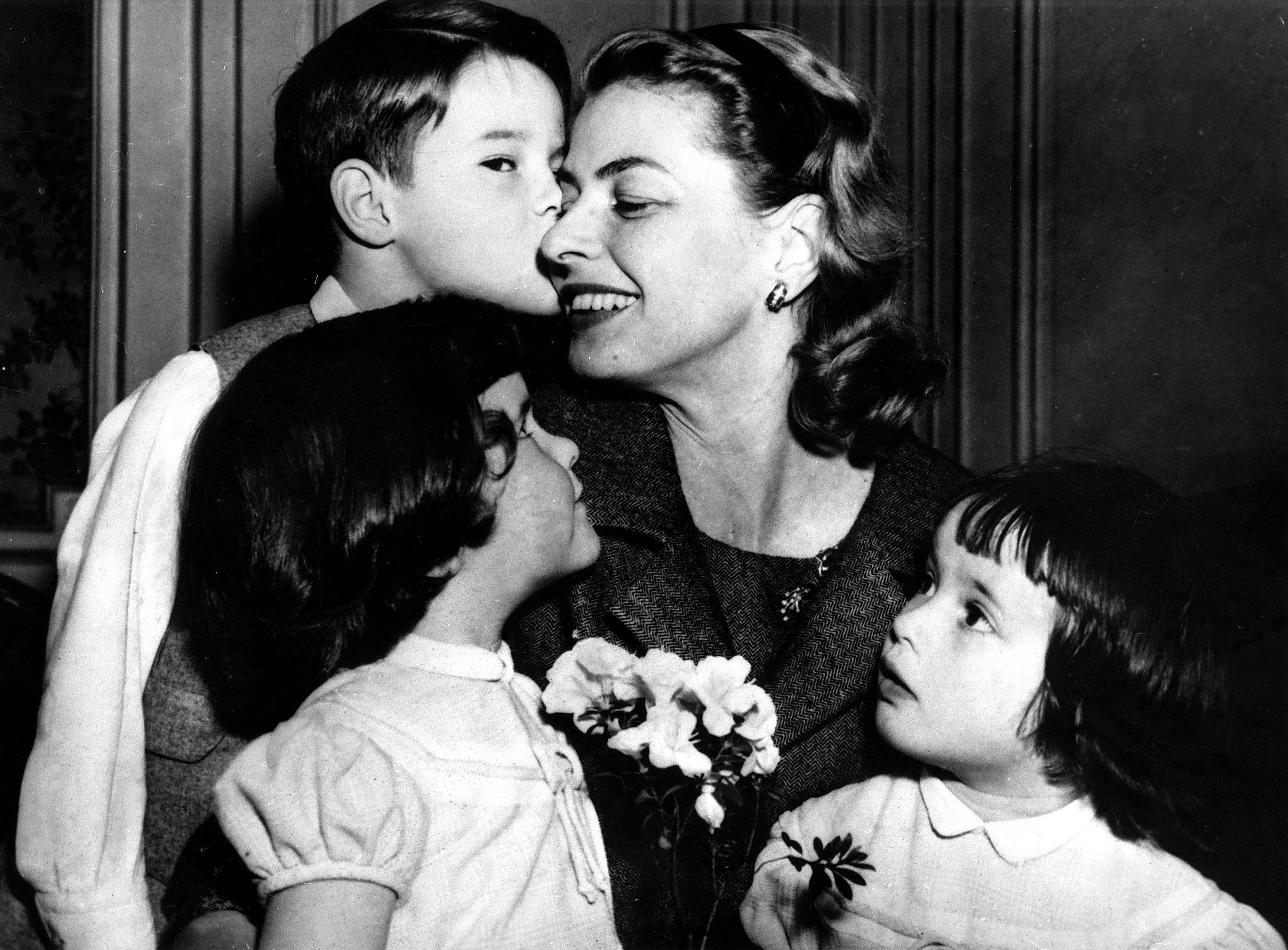 Ingrid Bergman with daughters, Ingrid and Isabella, and son, Renato c.1957. | Source: Getty images
The Oscar-winning actress's final years were hard and tiring against a decade long battle with breast cancer. Finally, she lost the battle of her life on August 29, 1982, at age 67.
Her memories and looks live on in her family as Elettra Wiedemann, Isabella's daughter, shares an uncanny resemblance to her late grandmother.
Please fill in your e-mail so we can share with you our top stories!