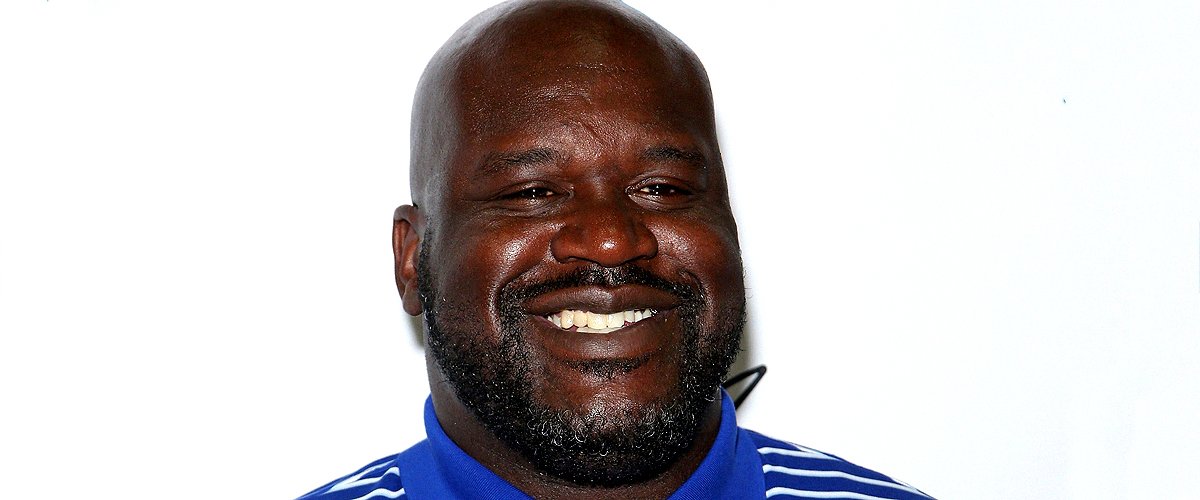 Getty Images
Astrologist comments on Shaquille O'Neal's Unusual Name, Which Means 'Good Guidance'

The mother of the NBA legend Lucille O'Neal revealed why she named her son Shaquille Rashad O'Neal.
Shaquille O'Neal opened up about his relationship with his mother Lucille, and why she gave him such an unusual name.
Shaquille revealed that his mother is his best friend, his confidante and the only one who can make Big Shaq "behave"...
Lucille, who had Shaq straight out of high school, went back to college and graduated from Bethune-Cookman University with a bachelor's degree in science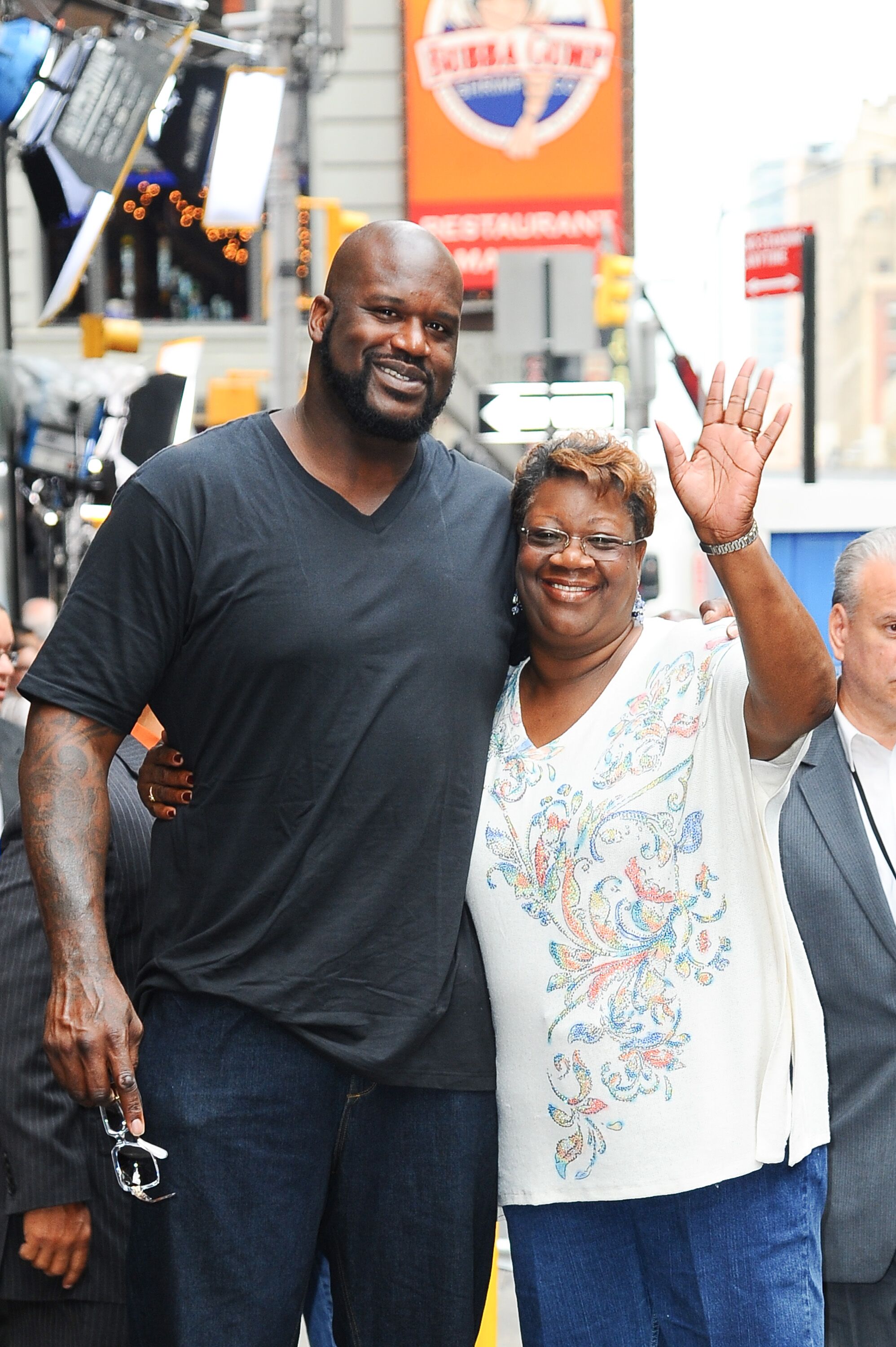 Shaquille O'Neal and his mother Lucille O'Neal outside "Good Morning America" in New York City | Source: Getty Image
SHAQUILLE O'NEAL TELLS ALL ON OWN
Shaq opened on Oprah's Master Class, on OWN that his mother, who had him at 17, had decided to give him a name that would be an inspiration for his future: Shaquille, which means "little", and Rashad, which means "warrior." She told Shaq:
"You're my little warrior, I fought with you, and I fought for you."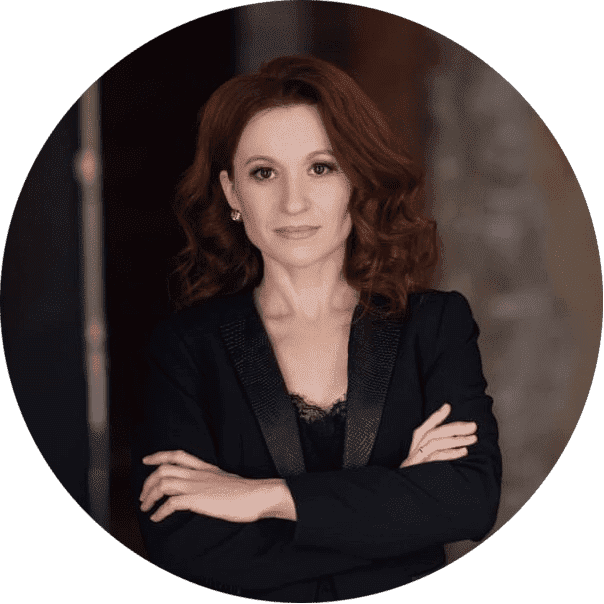 Professional astrologist Mila Venetsianskaya
In order to dig deeper into their meaning of this name, AmoMama exclusively contacted professional astrologist Mila Venetsianskaya, who shared her point of view.
Rashad is an Arabic masculine name which means "good sense" or "good guidance" particularly in matters of religious importance. Rashad has never been particularly popular in the Western World until the name was borrowed by African-Americans in the mid-1970s.
People with this name are in love with the idea of love in its idealized form - and with their magnetic personalities, they easily draw people toward them. They seek balance and harmony in their life and the world at large. They are conscientious and service-oriented, and a champion for the underdog.
According to an astrologist, these personalities naturally attract money and are usually surrounded by lovely material objects - but their human relationships are always primary. They thrive in giving back to others rather than being motivated by their own desires. This is when they achieve great things.
Of course, there was nothing "little" about Shaq, who was such a large child that bus drivers would question his age when he was just 2, and demand that his mother pay bus fare. Shaq remembers seeing his mom in a fistfight with a bus driver who didn't believe he was 2 years old.
LUCILLE O'NEAL - WARRIOR MOM
As for Lucille, her own name means "light," and that is what she has been to her Little Warrior - a guiding light and an inspiration.
Lucille is also quite a warrior herself, having given birth to Shaq out of wedlock at a young age, and facing down her own deeply religious family to keep and raise him on her own.
RAISING HER LITTLE WARRIOR ALONE
Shaq recalled that for the first few years of his life, he and his young mother would move around a lot, seeking shelter with different relatives since her own family had given her what Shaq calls "the cold shoulder."
But Lucille was a determined girl, a fighter, and she is so much more than just the mother of Shaquille O'Neal. She raised him on her own until he was 6, which is when she met her husband, Sergeant Phillip A. Harrison.
A SENSE OF FAMILY
Shaq and Lucille finally had a family, and a home - and the future NBA star had a father figure whom he would later eulogize:
"R.I.P to this man who took in a lady in 1975 and raised her son in the "BRICK CITY" to become the most dominant big man ever, that's right I said EVER. Love you SGT PHILIP ARTHUR HARRISON, wouldn't be no SHAQ IF IT WASNT FOR YOU"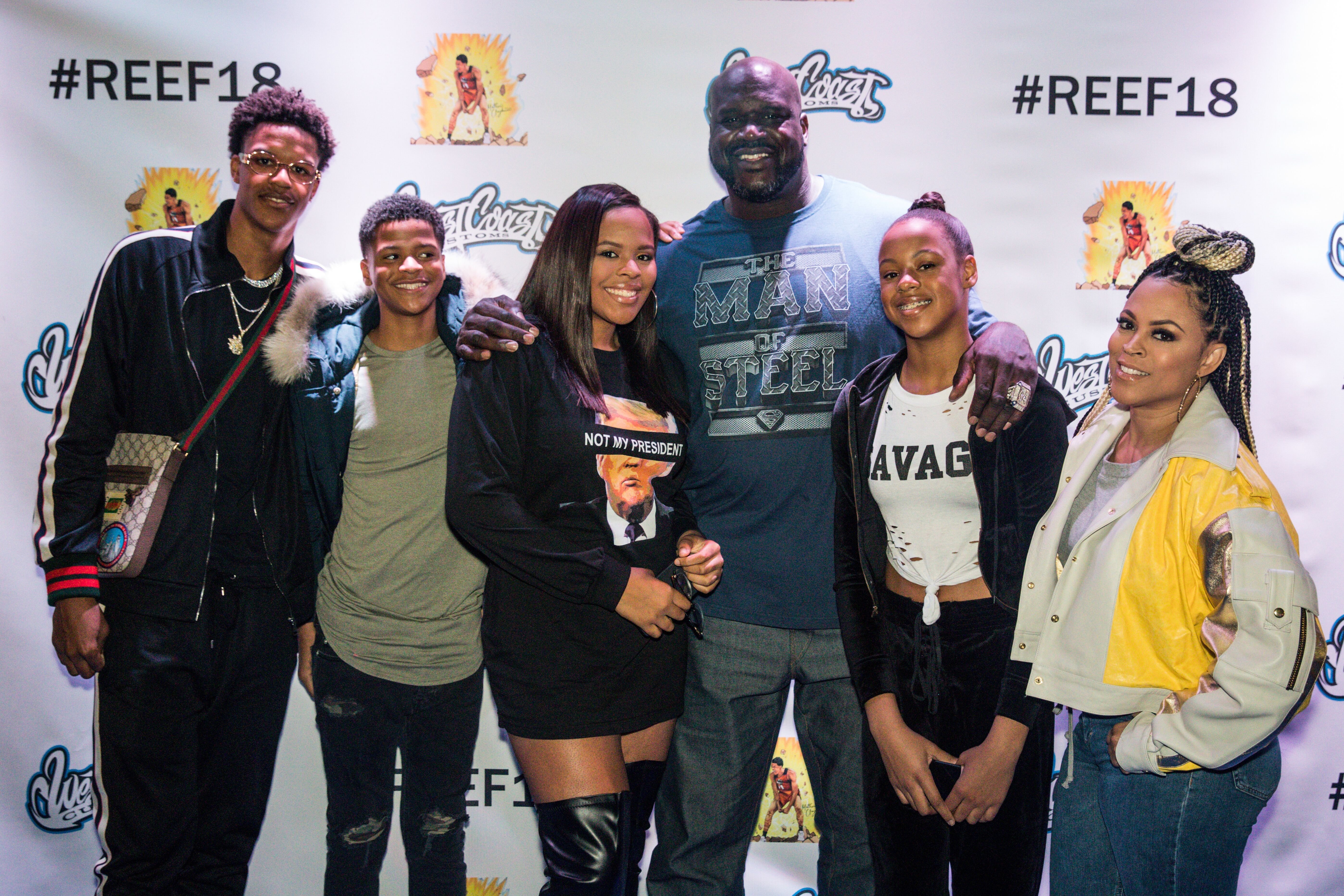 Shaquille O'Neal and his family on Shareef's 18th birthday in 2018 | Source: Getty Images
It was Harrison who was to introduce Shaq to basketball and give him his three beloved siblings: brother Jamal, and sisters Lateefah and Ayesha. He would pass away in 2013 to his wife's and children's dismay.
LUCILLE O'NEAL GOES BACK TO SCHOOL
Lucille, who had Shaq straight out of high school, went back to college and graduated from Bethune-Cookman University with a bachelor's degree in science, later earning her master's degree in organizational management at the University of Phoenix - and inspired Shaq to do the same.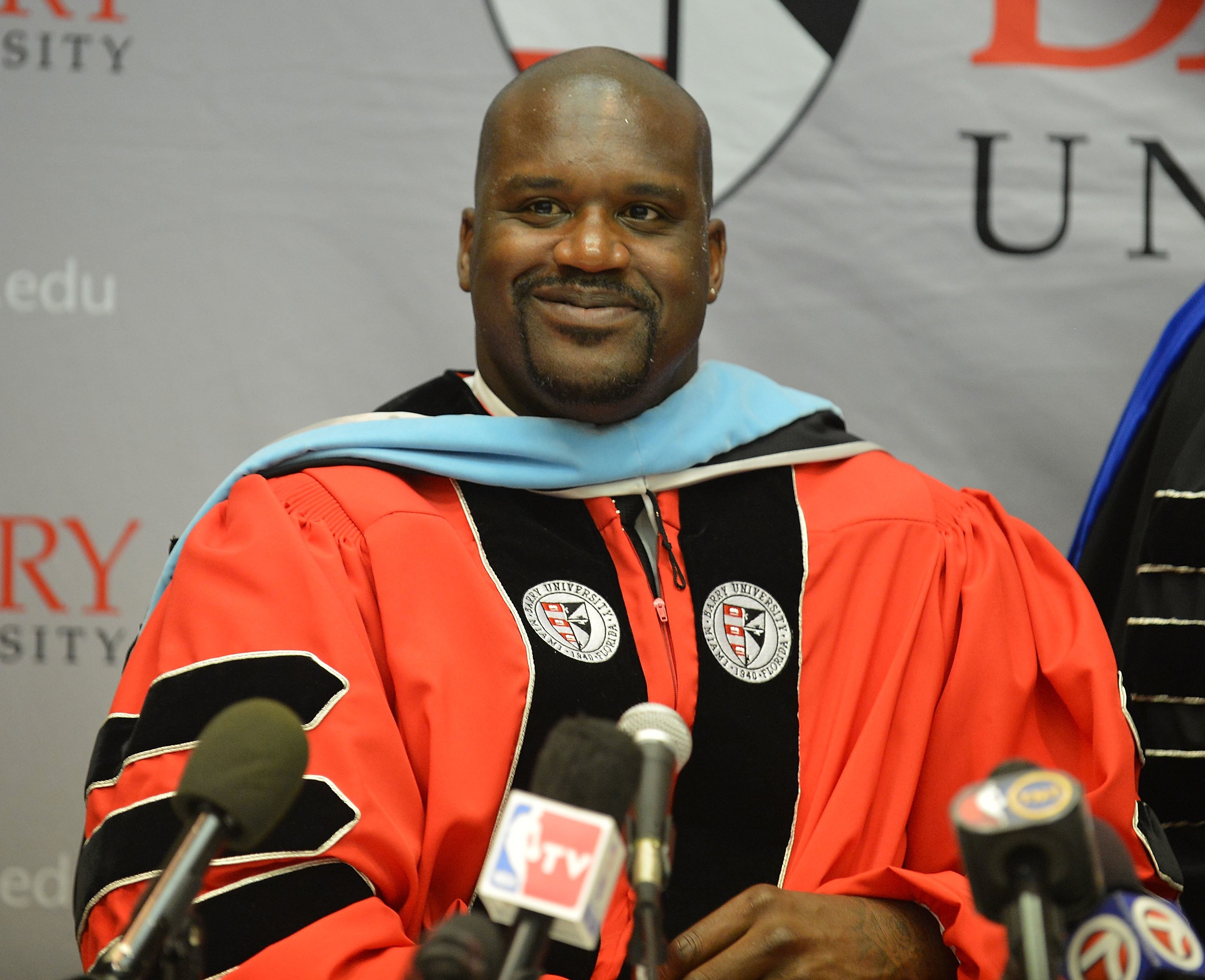 Shaq O'Neal receiving his doctorate in education from Barry University in Miami in 2012 | Source: Getty Images
It was from Lucille that Shaq inherited his fighting spirit, his determination, his legendary generosity, and his sense of family. He and his family suffered a brutal blow when his beloved younger sister Ayesha succumbed to cancer in October 2019 at the age of 40.
Just three months later, on January 26, 2020, Shaq heard the news that shook the sporting world: his Lakers colleague and close personal friend Kobe Bryant, and his 13-year-old daughter Gianna had died in a chopper crash that also claimed the lives of 7 more people.
Shaq, who was a close personal friend of the family - his daughter Me'arah O'Neal shared a birthday, May 1, 2006, with Gianna - was shattered. He has vowed to look after Kobe's family, his wife Vanessa and his 3 surviving daughters, the youngest of whom is just 7 months old.
SHAREEF O'NEAL PAYS HOMAGE TO KOBE BRYANT
Equally shaken by the loss of the man he called "uncle Kobe" is Shaq's son Shareef O'Neal. Shareef had received a text message from Kobe just hours before his death and is inconsolable.
To honor Kobe, Shareef has had a tattoo done on his leg, depicting Kobe, his jersey numbers "8" and "24," and the NBA icon's catchphrase, "Mamba Mentality."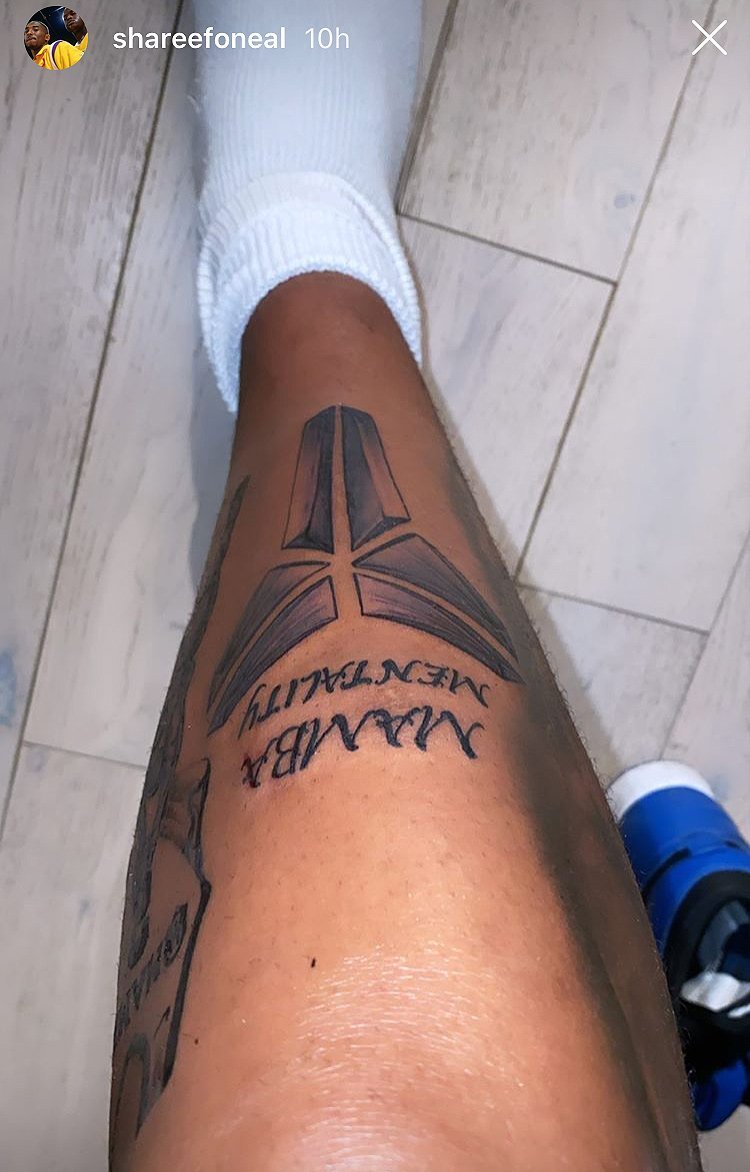 Sharref O'Neal's new tattoo honoring Kobe Bryant | Source: Instagram/ Shareef O'Neal
Like Shaq. Shareef is a talented basketball player, and when he was submitted to open-heart surgery in 2018, Kobe had been there for him, encouraging him and assuring him that he would soon be back on the courts, shooting hoops.
Shareef is but one of Lucille's of fifteen grandchildren, for whom she wrote her book, " Walk Like You Have Somewhere to Go." A great lady, a warrior and an inspiration not only to her family but to all who know her.
Please fill in your e-mail so we can share with you our top stories!