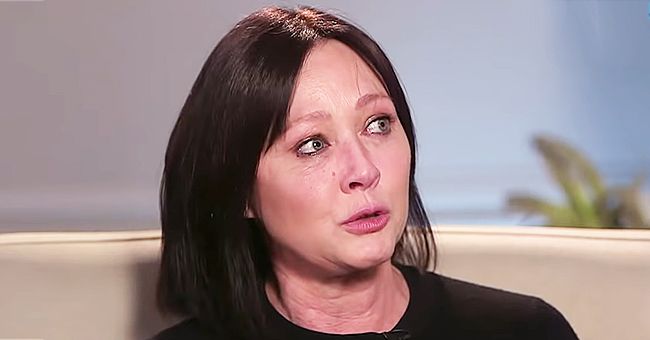 youtube.com/ABC News
TMZ: Shannen Doherty's Insurance Company Claims the BH90210 Actress Is Using Cancer Diagnosis to Get a Payout
The insurance company State Farm explained why Shannen Doherty's cancer diagnosis is at the center of a legal battle over the damage done to her home during the California fires.
Recently, Shannen Doherty opened up to ABC News' Amy Robach about her cancer returning almost three years since she announced it was in remission.
The "90201" star said she had been diagnosed with stage 4 cancer a year ago. Since then, she has been forced to speak about out publically about her health because she knew it could come out in court documents.
Shannen said she is suing the insurance company State Farm after her home was damaged in 2018 from the Woolsey fires, and said her cancer diagnosis is likely to come up during the trial.
She explained that she had been forced to pay out of pocket for the damage done, which she believed her insurance policy should cover because she feels her claims were unjustly denied.
According to TMZ, Shannen has been displaced from her home, while she battles cancer because the company feels she is using her health condition as a pay-out to justifying her insurance covering a total remodel of her home. State farm explained:
"[Shannen] improperly claims she is entitled to have her entire home rebuilt at a cost of $2.7 million because she has breast cancer and Chronic Obstructive Pulmonary Disease."
State Farm justified their stance, saying that in the first sentence of her memorandum, Shannen revealed at trial her plan try to use her health tp gain sympathy for her claim that her entire house should be rebuilt.
Court documents show that the company had already paid $1.1 million towards cleaning and repairing her home. The money has also gone towards providing her with furniture and temporary housing.
State Farm told ABC News, they felt justified in denying any further claims from Shannen because they have held up their commitments outlined in her policy. As the legal battle wages on, Shannen shared her hopes for the case revealing:
"I want to make an impact. I can make that impact through this lawsuit and by saying enough is enough with big business and corporations running the little person over."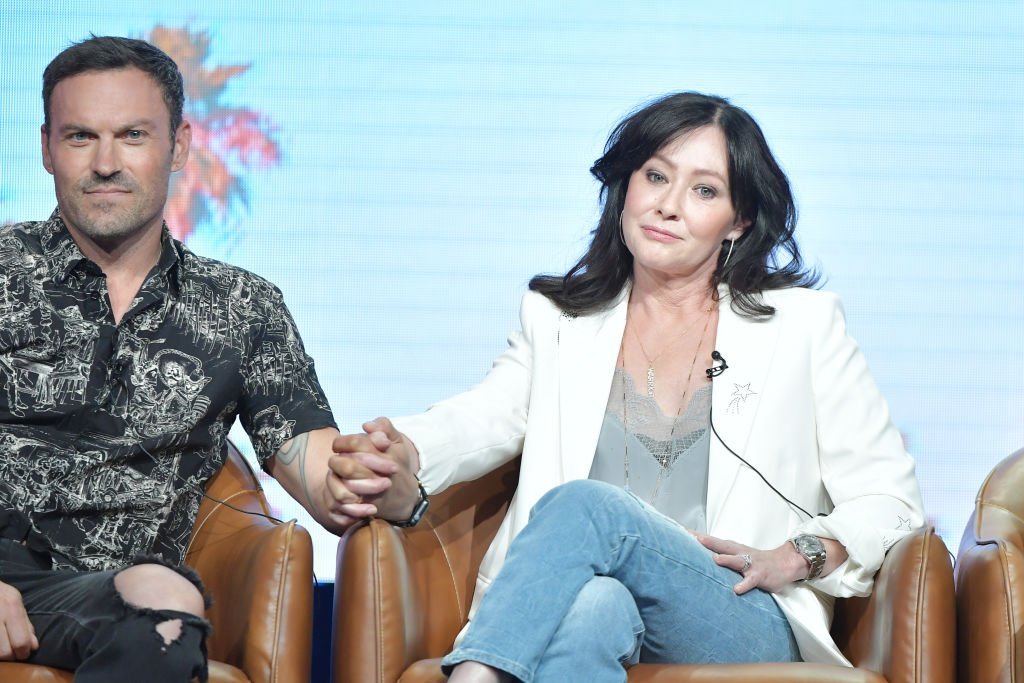 Brian Austin Green and Shannen Doherty hold hands as they speak during the Fox segment of the 2019 Summer TCA Press Tour, at The Beverly Hilton Hotel, on August 7, 2019, in Beverly Hills, California | Source: Amy Sussman/Getty Images
Page Six
reports, her attorney, Devin McRae called the company's arguement "appalling" and said the smoke remediation left in her home and clothing has a negative effect on a person dealing with cancer and respiratory problems.
Please fill in your e-mail so we can share with you our top stories!