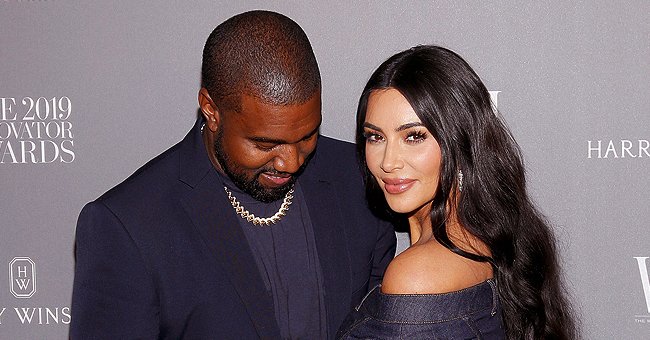 Getty Images
Kim Kardashian and Kanye West Share Kiss in Rare PDA Moment during SKIMS Launch at Nordstrom

Kim Kardashian-West and Kanye threw caution to the wind yesterday as they flaunted their love by sharing a passionate kiss at the launch of her SKIMS shapewear line at the Midtown Nordstrom store in New York City.
Power couple Kim Kardashian-West and Kanye don't need Valentine's Day to show the world how much they love each other.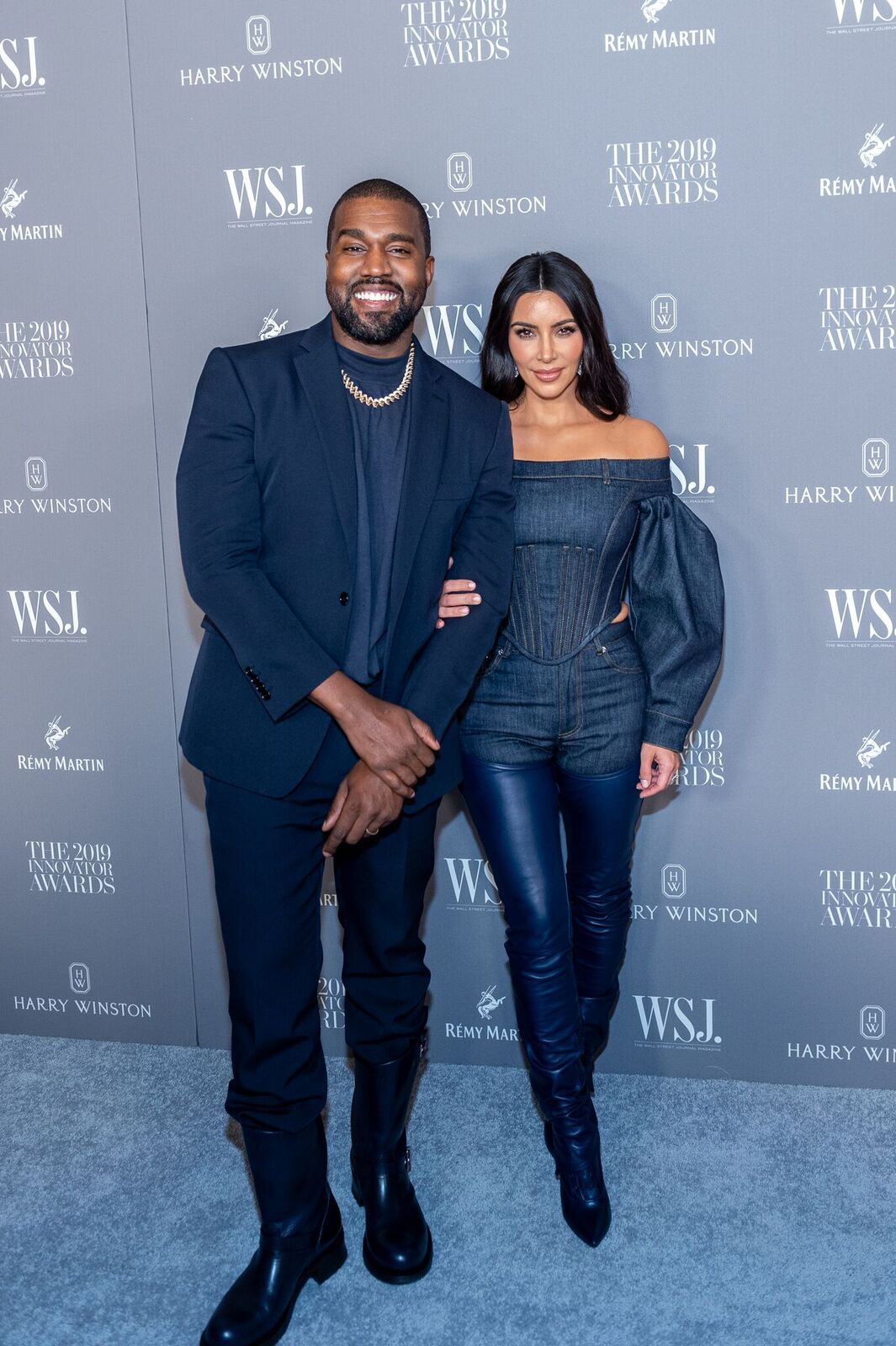 Kanye West and Kim Kardashian attend the WSJ Mag 2019 Innovator Awards at The Museum of Modern Art on November 06, 2019 in New York City. | Photo: Getty Images
Following the announcement of Nordstrom as the first retailer of Kim's undergarment line, SKIMS, Wednesday was a big day for the reality star and her husband was right there to support her through it all.
However, it wasn't totally a business affair as the lovebirds managed to share a steamy PDA session for all to see, per Entertainment Tonight.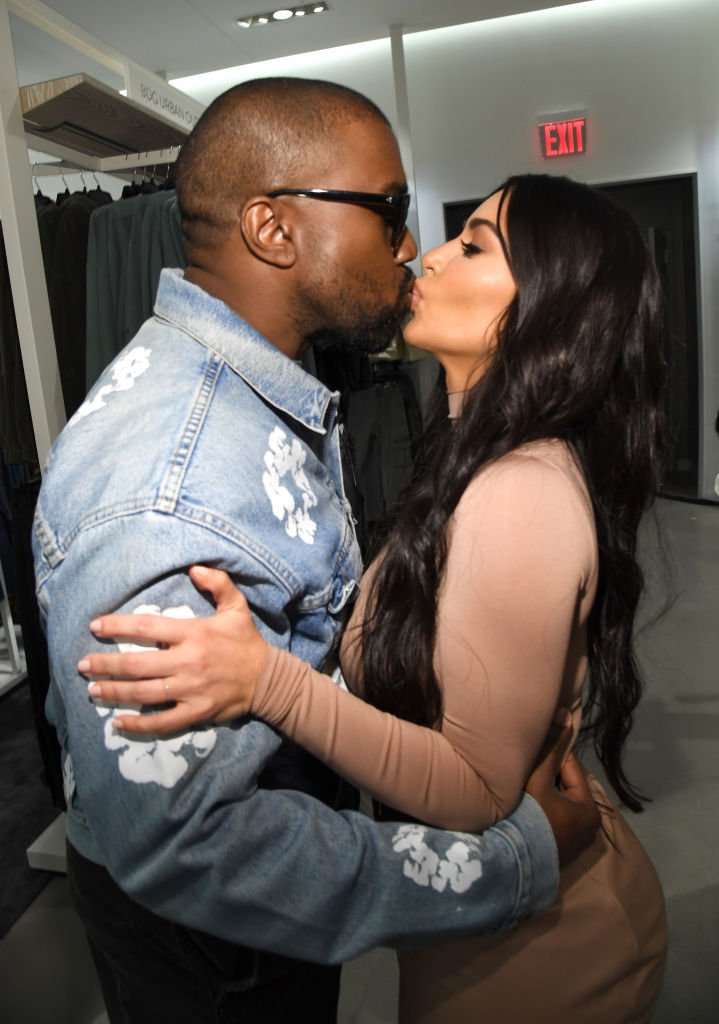 Kanye West and Kim Kardashian West share a kiss as they celebrate the launch of SKIMS at Nordstrom NYC on February 05, 2020 in New York City. | Photo: Getty Images
As seen in a viral video shared on Instagram on a fan page, Kim and Kanye were seen locking lips in front of the cameras.
As noted by ET Online, the beauty mogul looked the part in a fitted taupe turtleneck top paired with a matching skin-tight latex skirt and heels. Kanye, on the other hand, looked dapper in a denim jacket over a pair of velvet grey pants.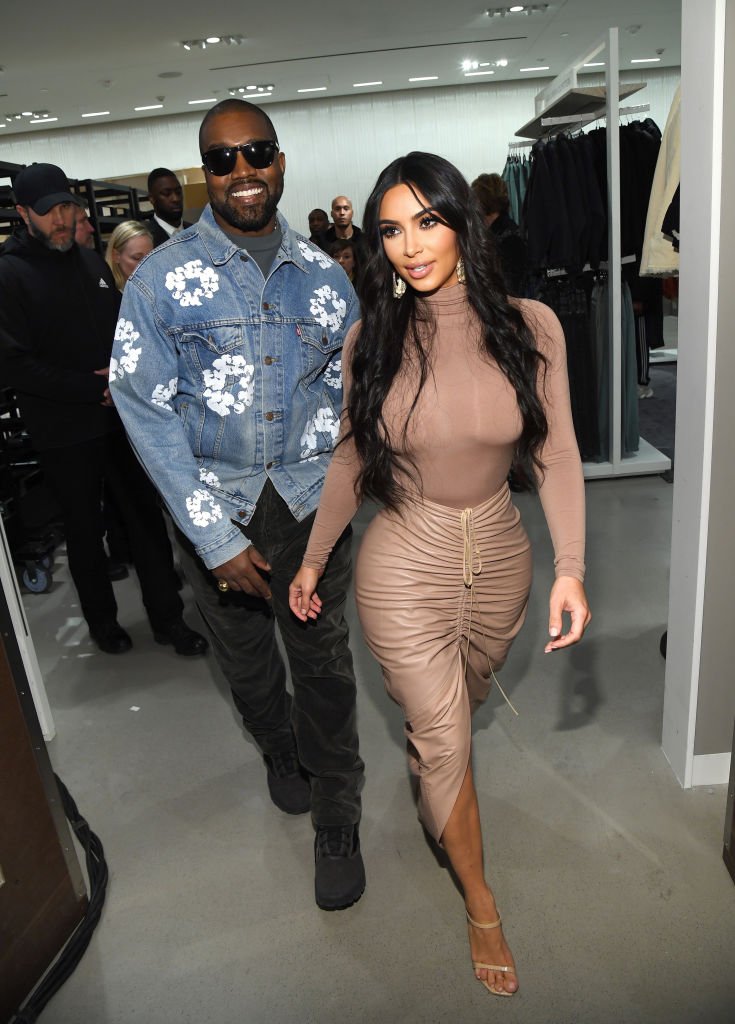 Kanye West and Kim Kardashian West celebrate the launch of SKIMS at Nordstrom NYC on February 05, 2020 in New York City. | Photo: Getty Images
The launch featured an in-house fashion show, where models of all shapes and sizes were seen rocking SKIMS in varying shades of nude and riding an escalator.
A source present at the launch told TMZ that there was a line outside the door of the Nordstrom launch and the first 50 "got a meet-and-greet with Kim."
It was also gathered that the reality TV star interacted with fans and customers as opposed to merely waving and smiling, and even handled the register, happily ringing up some of the purchases made at the launch.
When asked why she chose Nordstrom as her first retail partner, the mother of four explained in a video posted by Daily Mail, saying:
"Nordstrom always has an extremely unmatched customer service, more than I've really ever seen anywhere before."
She also described her decision to partner with them as "a natural choice." At the Nordstrom launch, Kim Kardashian told ELLE Magazine, that this is just the beginning of her signature underwear's physical retail experience.
The mother-of-four also confirmed that she sent SKIMS the Cozy Collection to Beyoncé and was glad to hear that the award-winning artiste liked it.
Though the KKW Beauty founder did not delve into details, she did mention that SKIMS may expand to include menswear in the future. And to the delight of fans worldwide, she confirmed that there would be a special release coming out this Valentine's Day.
Please fill in your e-mail so we can share with you our top stories!