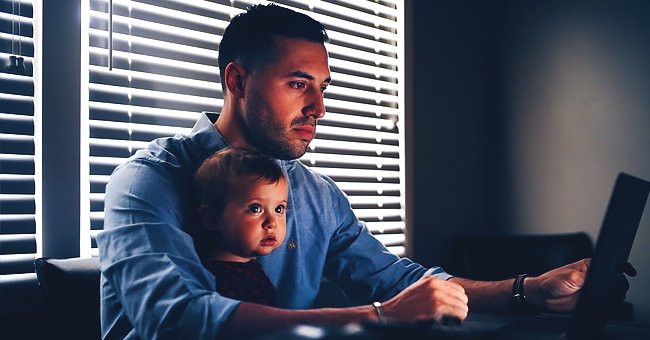 facebook.com/Jeremy Vuolo
Jeremy Vuolo from 'Counting On' Shares Heartwarming Photo of Daughter Felicity Sitting on His Lap as He Works

Jeremy Vuolo is never too busy to give his daughter some quality time. Even if it means doing so while he's at work.
Jeremy Vuolo, 32, showed that he's not just a hard worker, he's also a doting father who makes sure to spend time with his one-year-old daughter, Felicity.
Jeremy, who's married to Jinger (Duggar) Vuolo, shared a photo over the weekend with just him and his baby girl bonding. The picture, found in the post below, was pretty chic, too.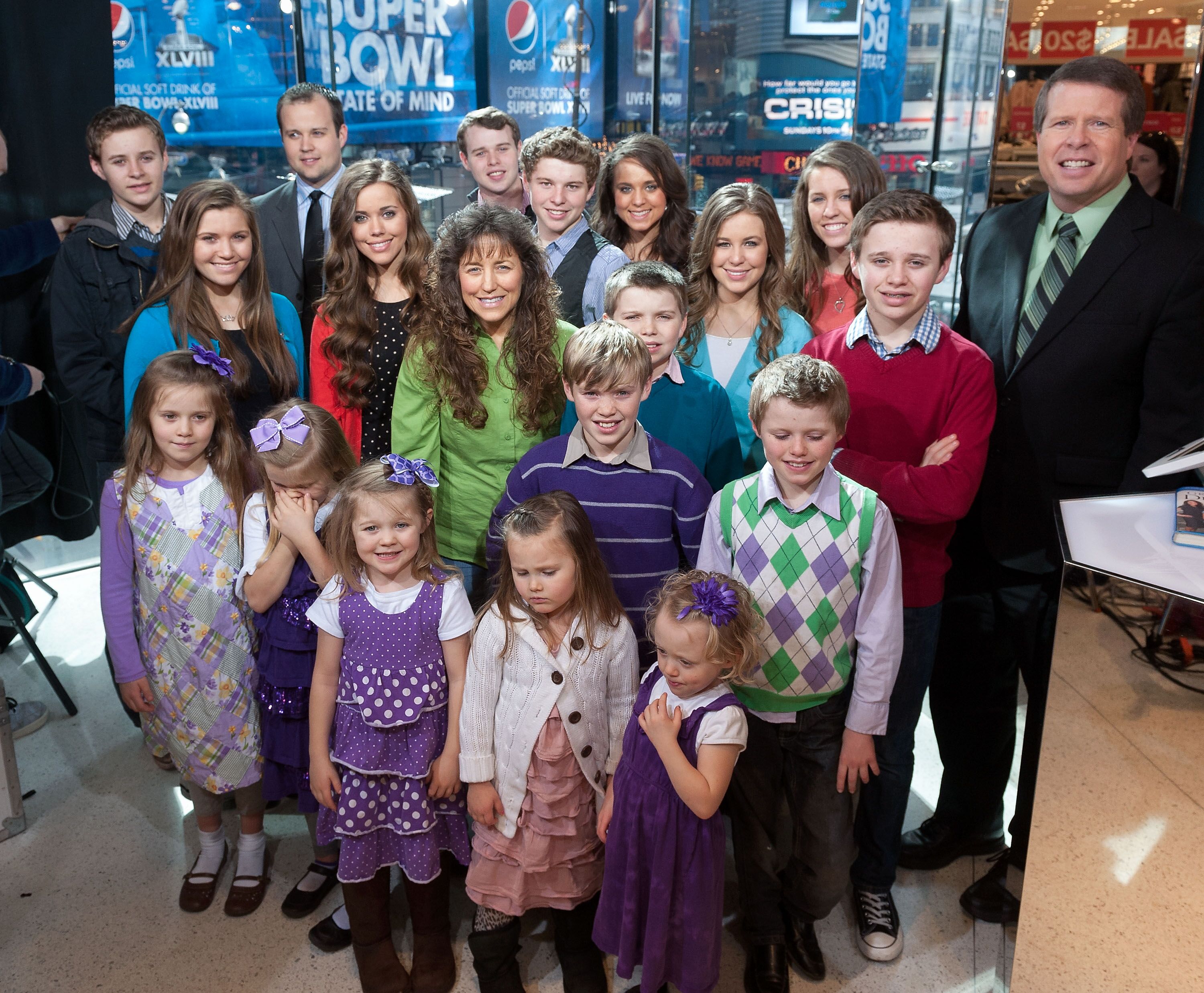 The Duggar family visits "Extra" at their New York studios at H&M in Times Square on March 11, 2014| Source: Getty Images
Jeremy and Felicity work together
In a shot that looked like it was taken in the dark, Jeremy sat in front of his laptop at a desk wearing a blue button-down shirt. He gazed intently at the screen.
Meanwhile, a certain brown-haired cutie sat on his lap looking off somewhere else. Little Felicity looked adorable as ever as she sat in the nook of her dad's arm and chest.
Fans loved the bonding time
In the caption, Jeremy wrote in part, "...having her on my lap, as I get work done, is just as precious. She's growing up fast, I'm simply trying to take it all in."
In the comment section, fans couldn't help but note how gorgeous the photo came out. One person said, "Beautiful picture, she loves her daddy." Felicity is certainly daddy's little girl.
According to Inquisitr, the photo was probably either taken at home or at a seminary where Jeremy's currently taking classes. More than likely, it was at home since Felicity was there.
Jeremy lifts up his daughter
Last Thursday, Jeremy posted another father-daughter picture that saw Felicity raised sky-high as her dad held her up. He wore a wide smile on his face while looking at her.
The heavily tinted photo featured Felicity in a stylish hoodie and blue jeans with a pair of white sneakers on her little feet. As for dad Jeremy, he wore a sleeveless jacket with a long sleeve shirt underneath.
Felicity's first soccer game
Jeremy has been doting on his baby girl since she came into his life. Back in July last year, he took to Instagram to share another picture of the two bonding at a soccer match.
Little Felicity had her own white and red Jersey labeled "Vuolo" at the back. She also sported a large blue bowed headband. Jeremy further shared a family pic with wife Jinger.
It's lovely to see the family spending so much quality time with their girl. We're sure there's much more to come and we can't wait to bask in all the cuteness.
Please fill in your e-mail so we can share with you our top stories!