Us Weekly: William & Harry Have Different Coping Mechanisms Amid Royal Exit Drama
Since Meghan Markle and Prince Harry made the decision to leave the royal family and start a new life in Canada, their move has left Harry and Prince William finding different ways to cope with the fallout.
When Prince Harry and Meghan Markle announced that they would be stepping down as senior members of the royal family, their decision had caught their family off guard.
According to PEOPLE,  a source said Meghan and Harry's royal exit only added to recent tensions between the brothers, who had left things on less than good terms by the time Harry left to start his life in Canada.
As William and Harry adjust to their fallout while living in different parts of the world. A source told US Weekly that they have been finding different ways to cope with the family drama, it was explained:
"Harry's more sensitive and emotional than William – he takes everything so personally. He can be rather impulsive at times. Harry wants the world to know that no one should suffer in silence."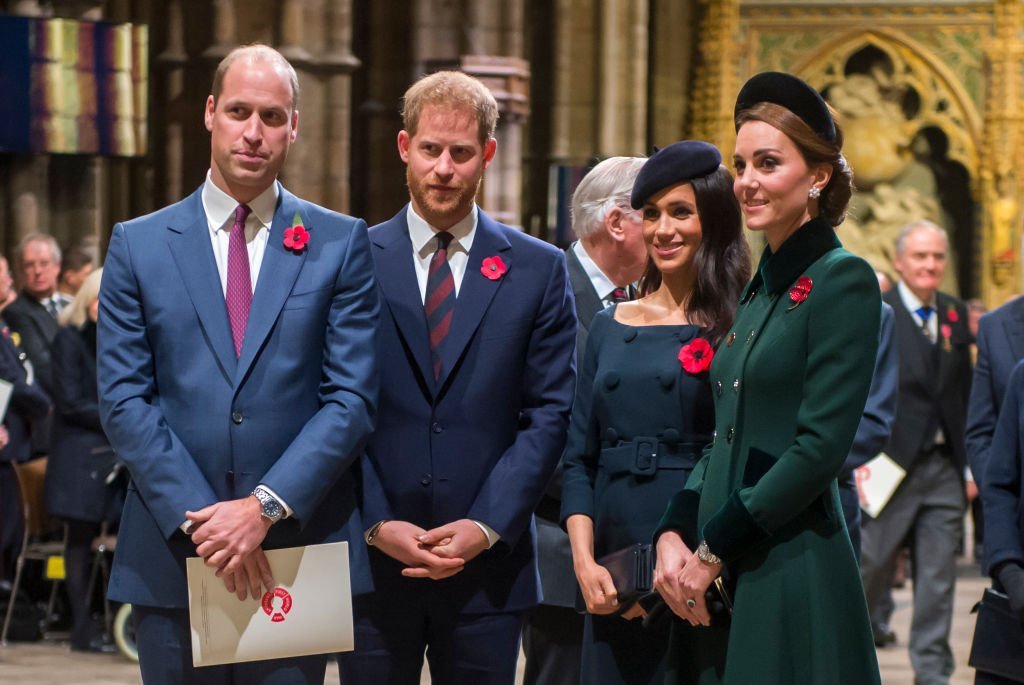 The source said Harry's sensitivity is one of the reasons he has spoken openly about therapy for his mental health struggles after his mother, Princess Diana's death. In contrast to Harry, the source 
said:
"[William] doesn't let things let things get to him, [...] he's actually an incredibly loving and kind man, he just has a different way of dealing with emotions and is more level-headed than his brother."
The source said, Harry and William have been leaning on their wives for emotional support. While William might not be open about his feelings in public, his wife, Kate Middleton, had been his confidant.
Harry, who has sought professional help, is said to also rely on his wife for emotional support and she had been advising him with a lot the issues he has been struggling with.
According to Fox News, Royal author Leslie Carroll said the tensions between the brothers have existed for a long time because of William's dedication to his royal duties, she revealed:
"[Harry] is much more of an open book to the rest of the world in terms of his outgoing nature, and his very unroyal and unBritish willingness to publicly discuss [his emotions]."
It is reported, there had been years of tensions over different outlooks on how to carry out their royal commitments, and it became apparent when Harry and William split their households and charities.
While Queen Elizabeth shared her support for Harry's departure, reportedly, the royal family are trying to help the bothers work through their issues, since they have been communicating over the phone in recent weeks.