Blake Shelton Said He Still Can't Believe He's Dating Gwen Stefani and Called Her His Favorite Human
Gwen Stefani and Blake Shelton have been dating for four years already, but the country singer still can't believe he's lucky enough to be in a relationship with the No Doubt former vocalist.
They're one of the hottest and most popular couples in the music industry, and fans have been able to witness their blossoming romance from the moment they started working together as judges on "The Voice" back in 2014.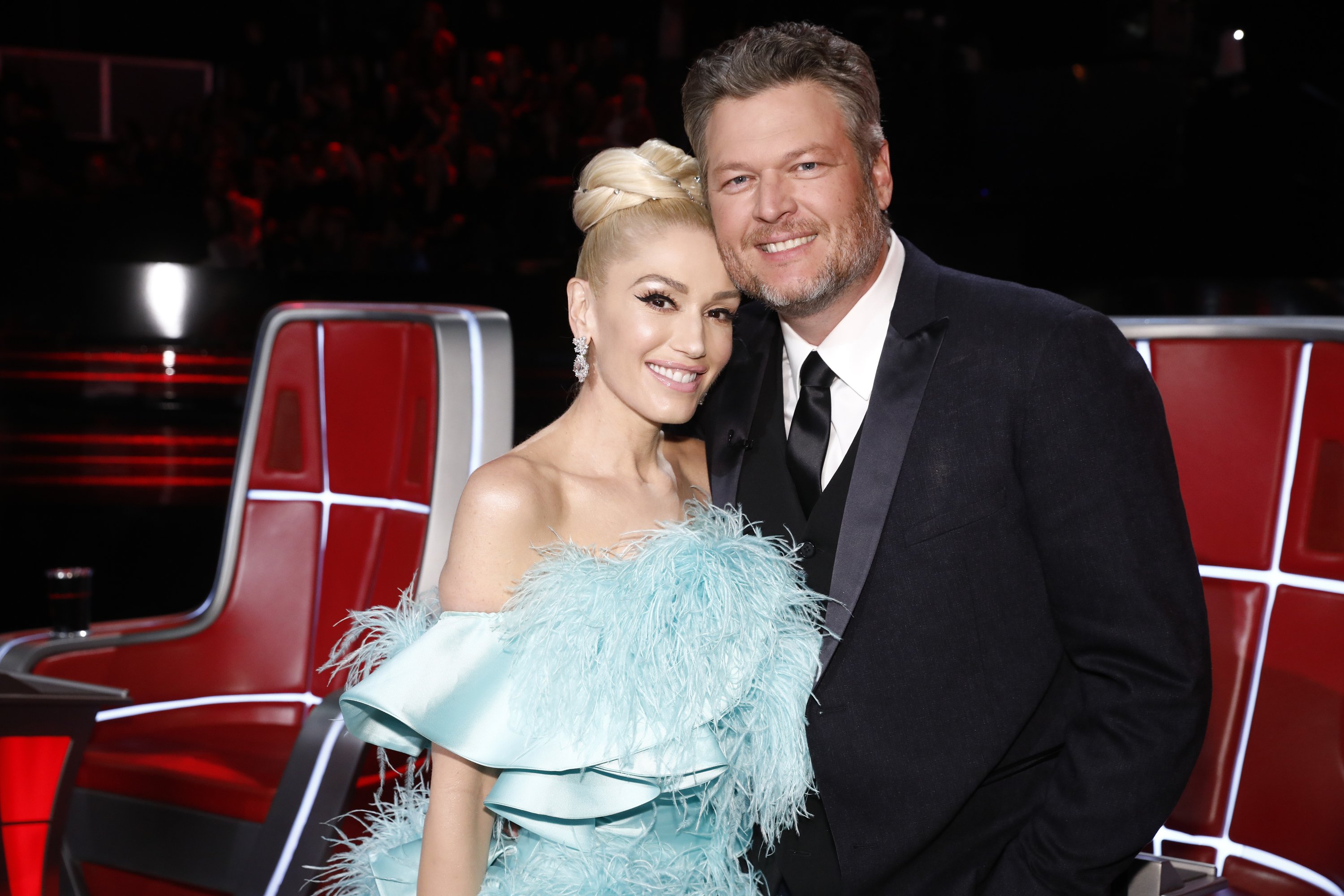 It is precisely that emotional investment that has fans constantly wondering when Blake will put a ring on Stefani's finger. And although the pair refuses to acknowledge the wedding questions, they can't hide how smitten they are with each other.
IT WASN'T AN ACCIDENT
Although Blake and Gwen first met on season 7 of "The Voice"—when she replaced Christina Aguilera as a judge—they were still hitched at the time: Stefani to Bush frontman Gavin Rossdale, and Shelton to fellow country star Miranda Lambert.
"Anybody that thinks that I'm married to Gwen already — I love it. My God. Who wouldn't want to be married to Gwen Stefani?" - Blake Shelton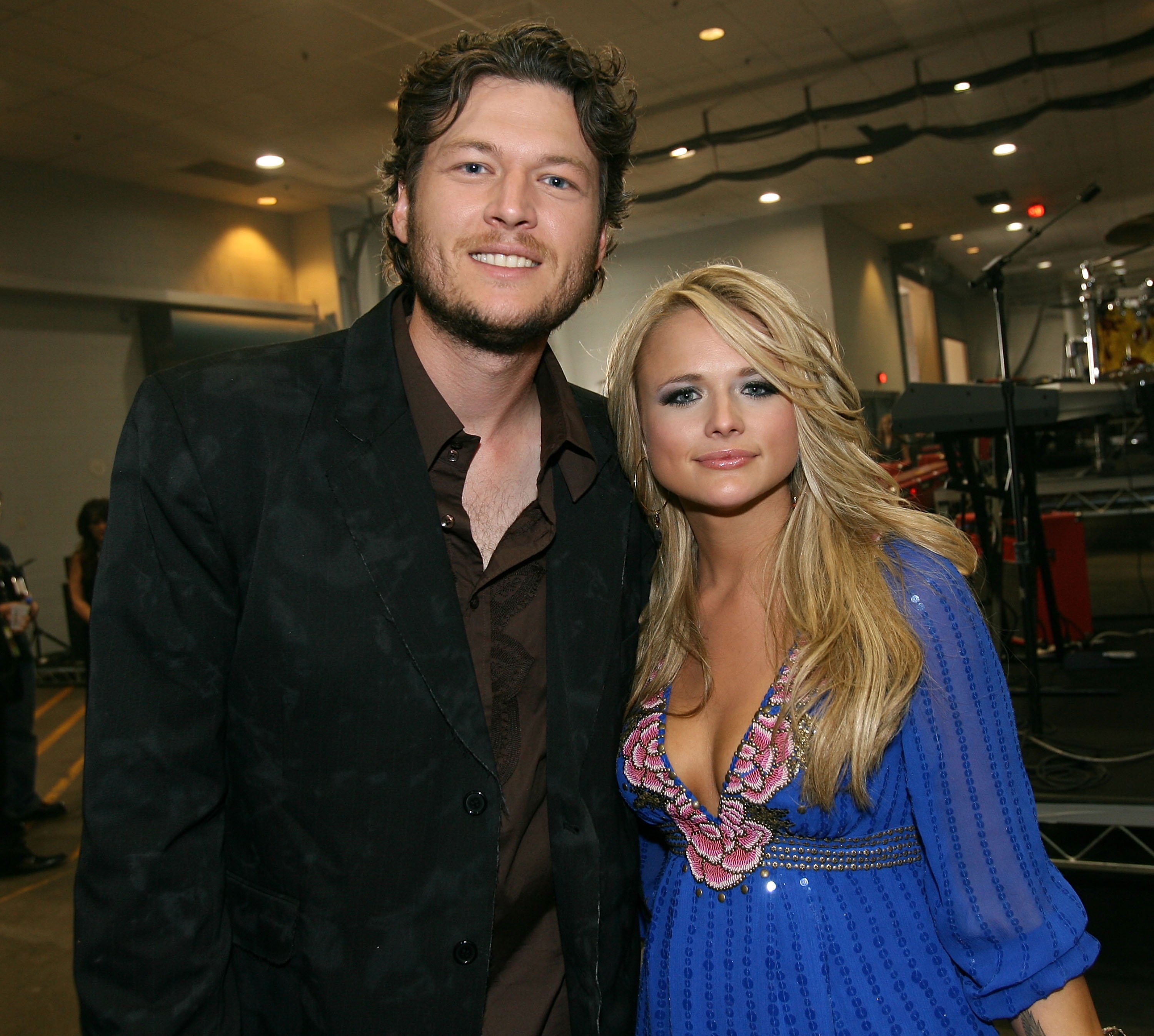 However, when Gwen returned to the show in season 9, their lives had given a 180-degree turn. Miranda and Blake had filed for divorce in July 2015, and Gwen did the same only month later.
In an interview with Entertainment Tonight, Blake recalled bonding with Gwen over how their lives had fallen apart at the same time but said he was thankful because what was a "time of darkness" ended up giving him the best thing in life.
The 43-year-old also stated he and Gwen know that the timing and the way they came together and felt like home with each other wasn't an accident.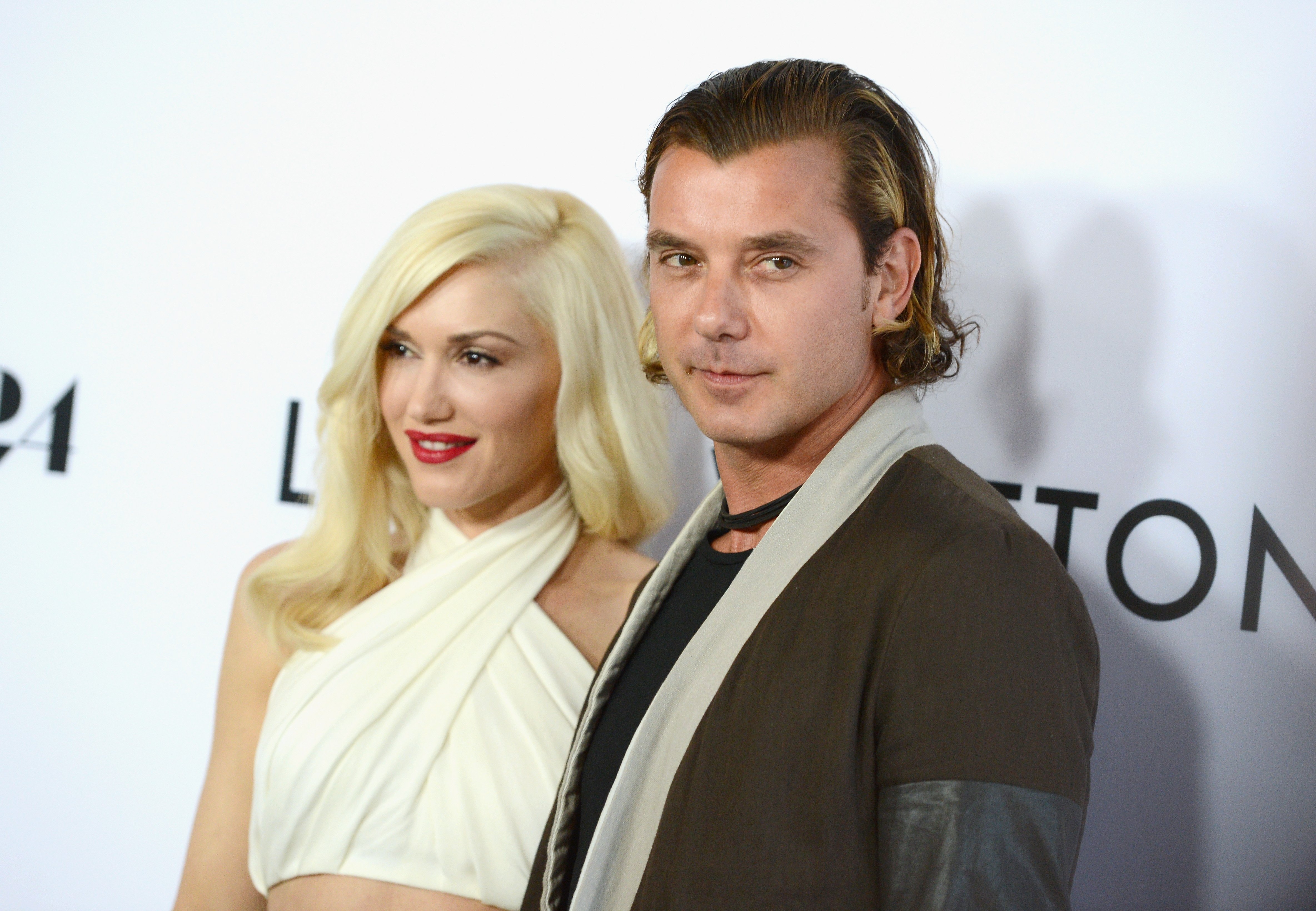 "Just the way that she and I were able to save each other's lives and get ourselves through that time, there was evidence to us that God had a hand in it," he concluded.
SHELTON STILL CAN'T BELIEVE HIS LUCK
Although their relationship was confirmed to the public in November 2015, Blake and Gwen made their official debut as a couple walked the red carpet of the Vanity Fair Oscars after-party in February 2016.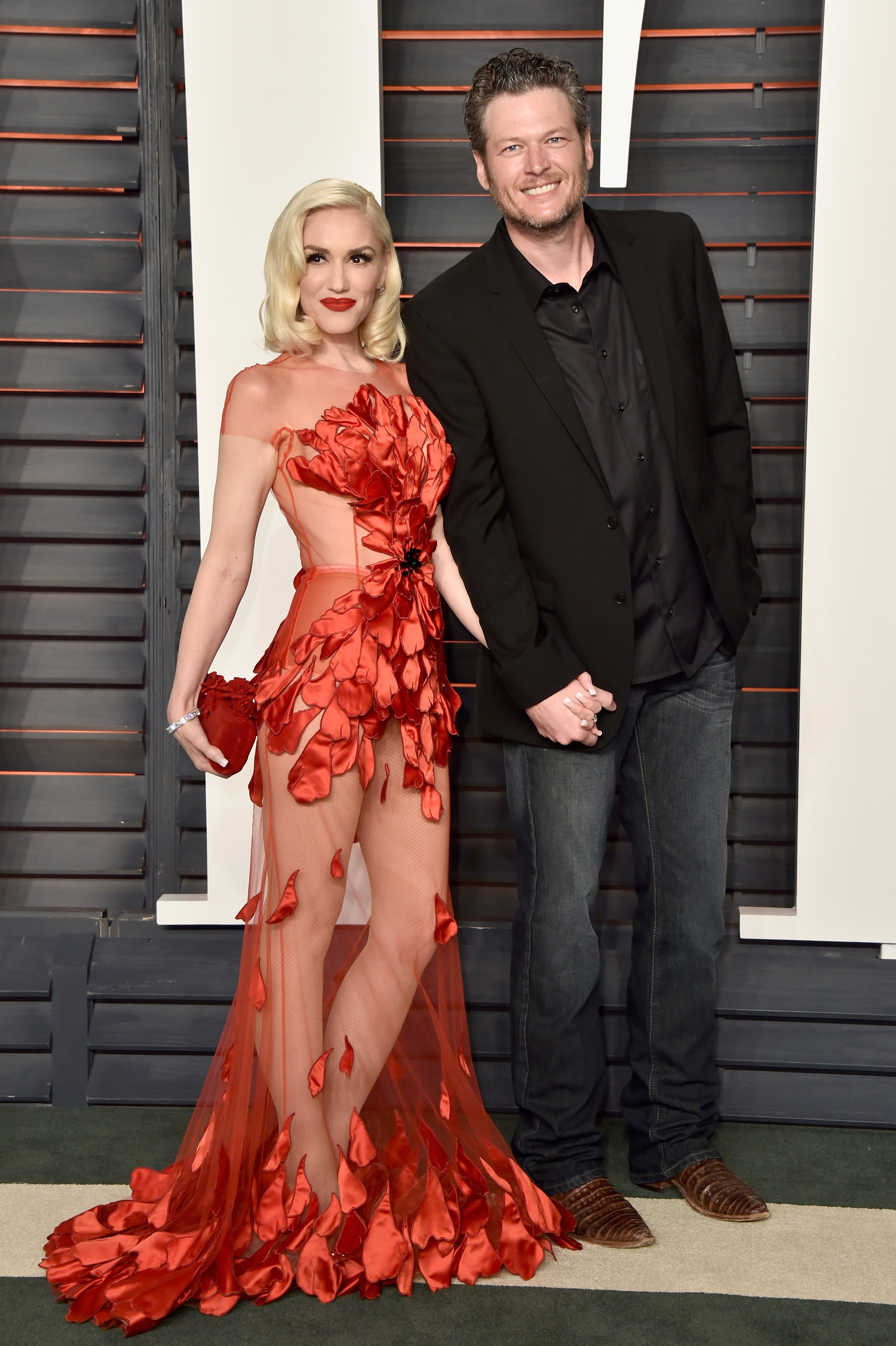 Since then, the pair has not shied away from packing on the PDA, and have even joined forces in several singles like "Go Ahead and Break My Heart," "You Make It Feel Like Christmas," and most recently the ballad "Nobody But You."
However, in a recent interview with Access Hollywood, Blake mentioned that he still hasn't wrapped his head around the fact that he's dating worldwide superstar Gwen Stefani.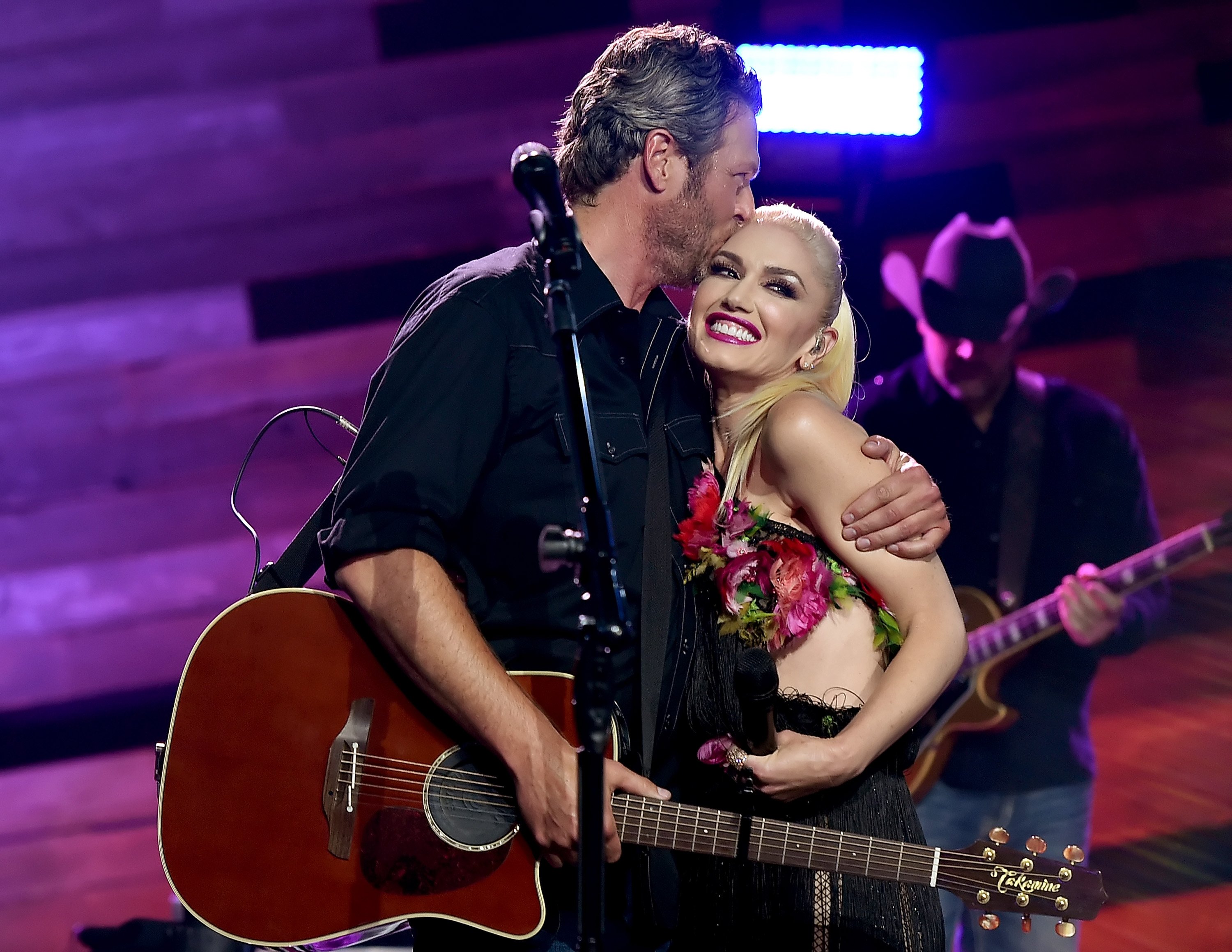 "If I have won anything from 'The Voice' is that," he joked. And continued:
"No offense, but she's my favorite human being I have ever met in my life."
And the feeling is mutual, with Gwen confessing in a "Today" interview to Hoda Kobt and Andy Cohen that she was so obsessed with her boyfriend, that she went back to watch old interviews the country star did before she knew of his existence.
THE WEDDING RUMORS
Four years into their relationship, and with their bond getting stronger than ever, fans and even celebrity friends have started to get impatient about Blake and Gwen holding back on marriage.
There have been countless rumors over the past year about Blake proposing, and some people even believe they have already wed in secret, something that the singer finds amusing, as he told ET:
"I love rumors. Those rumors are great. Anybody that thinks that I'm married to Gwen already — I love it. My God. Who wouldn't want to be married to Gwen Stefani?"
Gwen, on the other hand, loves to play coy whenever the subject is brought in interviews.
THE FUTURE
However, she did say recently, when asked where does she sees herself in 10 years, that she'll probably be busy going to her sons' football games.
Shelton agreed, "Yeah, I really in the next ten years, I see myself in this exact same scenario."
Subtle, but considering how good Shelton gets along with Stefani's kids, Kingston, Zuma, and Apollo, it's easy to picture the couple having more children and raising a family in the next few years.