Kim Kardashian from KUWTK and Kanye West Celebrated Valentine's Day with a Trip to Cabo
Reality star Kim Kardashian enjoyed a "surprise trip" on Valentine's Day as Kanye West kept up his romantic tradition in honor of the holiday of love.
Valentine's Day is perfect for grand expressions of love, and Kanye West didn't disappoint. The rapper kept his run of grand romantic gestures going and surprised Kim with a weekend trip on the day of love.
THE SURPRISE GETAWAY
Little slice of heaven for Valentines Day #SurpriseTrip pic.twitter.com/mBMzIUUWNC

— Kim Kardashian West (@KimKardashian) February 16, 2020
After Kim and Kanye's arrival in Cabo San Lucas, Mexico, the beauty mogul shared the surprise with her fans on social media.
Kim took a stunning picture of the ocean view as she laid on the bed on Saturday and captioned the image, "Little slice of heaven for Valentine's Day."
As much in love as the day they tied the knot in romantic Florence, Italy, in May 2014, Kim received a magical surprise from Kanye last year.
LAST YEAR'S SURPRISE
A serenade with the ultimate twist, Kim walked in on a room packed with individual vases filled with one rose each. And among pink, red, and white roses stood Kenny G, as the renowned saxophonist played for Kim at their home.
In tribute to her romantic husband, Kim later posted a sweet throwback picture taken of the two kissing back in the day, wishing the man she loves "so much," a happy Valentine's Day.
Last year's holiday of love had extra cause for celebration, as news of confirmation of Kim and Kanye's fourth child via surrogate came in January.
NO BIG DEAL KENNY G IN MY LIVING ROOM!!! Happy Valentines Day 💋💋💋 pic.twitter.com/A1GD0UlEwu

— Kim Kardashian West (@KimKardashian) February 14, 2019
Four months later, the couple welcomed Psalm West to the family on May 10, 2019. Kim and Kanye also share another son Saint, and two daughters North and Chicago.
LAVISH LOVE
Expense doesn't factor into other gift-giving holiday celebrations either. When Kim and Kanye attended the 2020 Vanity Fair Oscars afterparty recently, Kim dazzled in the Alexander McQueen gown Kanye gifted her for Christmas.
Kanye, on the other hand, looked dashing in an all-black look and a trendy chain necklace, which Kim gave him for Christmas. Although stunning, Kim's dress did present her with an obstacle, as she reportedly said:
"I literally have to lay down in the car, like I cannot sit up because my dress will rip or pop or something. But it's worth it — I'm a queen."
FOR THE LOVE OF THEIR CHILDREN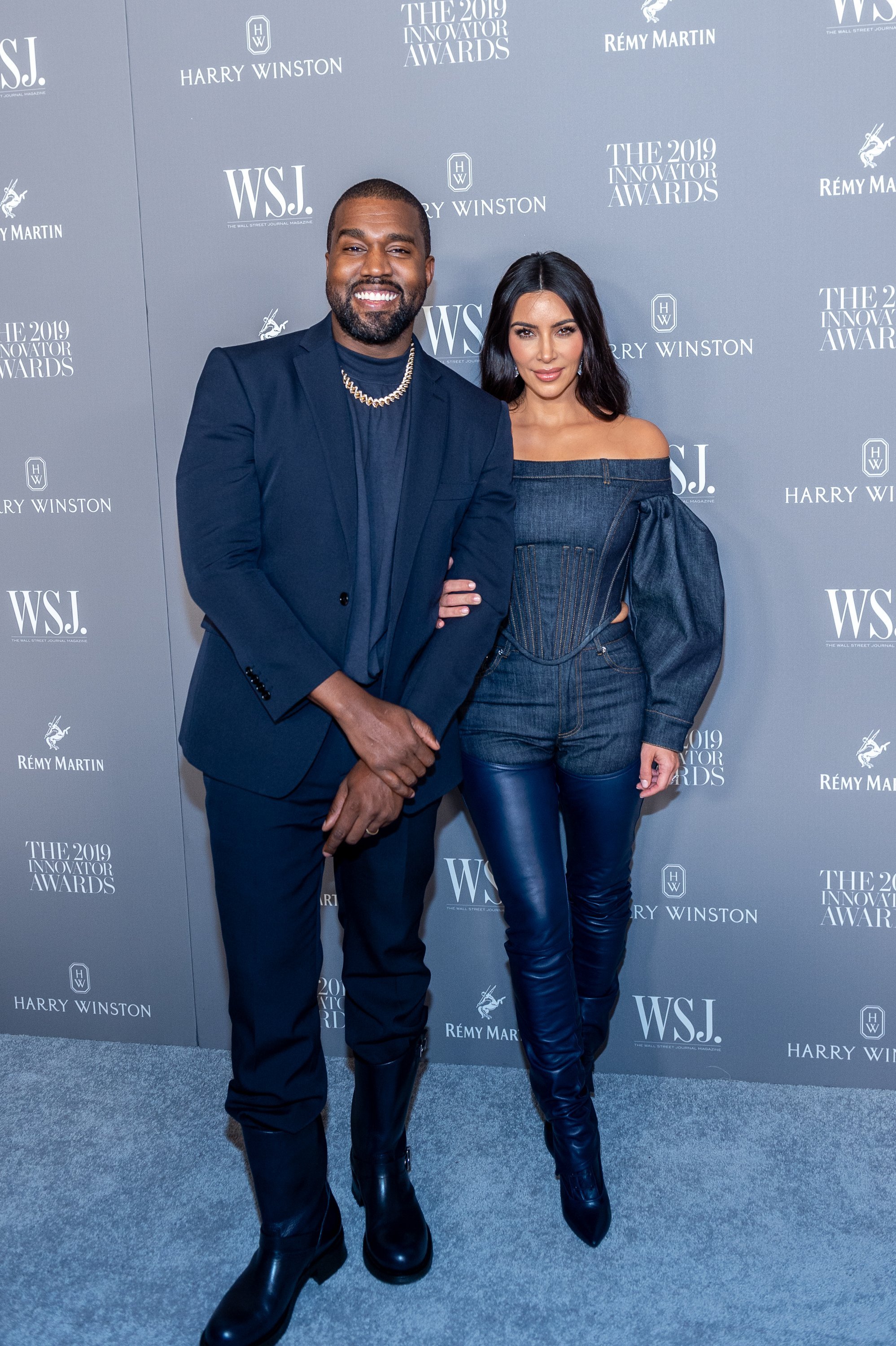 Kim Kardashian and Kanye West keep a minimalistic house free from vibrant colors, except when it comes to their children's playroom.
In contrast, it colorful with a variety of toys and sections set up, to keep the kids engaged, learning and entertained for hours.
While the playroom has a dedicated homework station where the kids can pay attention to their schoolwork, it also features a dinosaur and teddy bear section, a stage area where bands often come to play, and even a little grocery store.