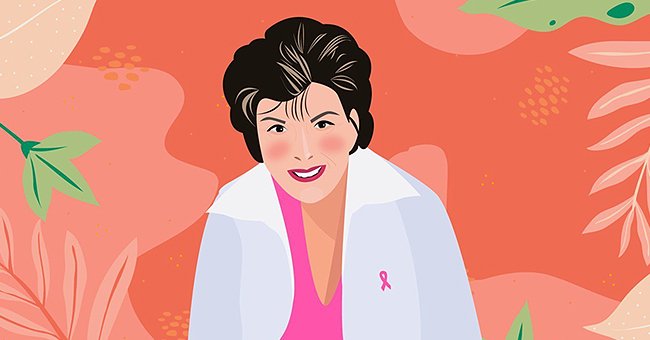 Women With Will: Cancer Survivor Janet Chambers on the Financial Toll That Her Illness Brought
No matter how old you are, how mature you consider yourself, or how prepared you believe to be. Four simple words can turn your world upside down: "you have breast cancer."
According to the American Cancer Society, breast cancer is the most common type of the disease that affect women in the US except for skin cancer. They pointed out that approximately one out of eight women will develop breast cancer.
"It's much easier to accomplish when you realize you're not alone."
We constantly read stories about celebrities, like Robin Roberts and Hoda Kotb, who undergo surgery and face long treatments to get better and go into remission.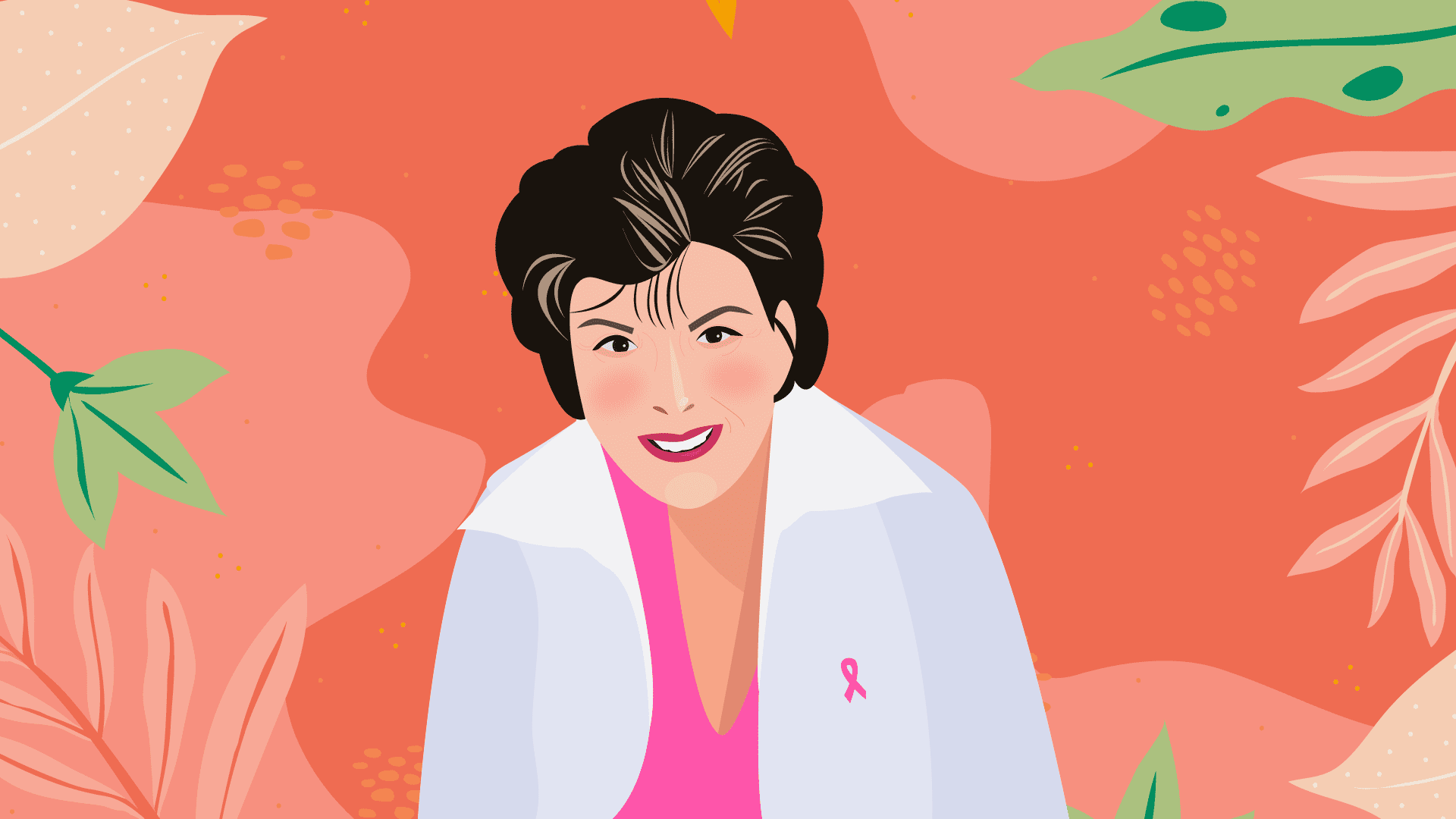 Cancer Survivor Janet Chambers
In most cases, what all cancer survivors have in common throughout the process is support. No matter the source – their spouses, children, friends, doctors – having the opportunity to rely on someone during the darkest, hardest times is crucial.
Unfortunately, not everybody gets to have that blessing, and that's when breast cancer foundations like I Have Wings come in handy. Created by breast cancer survivor Janet Chambers in 2002, one of the principal goals of I Have Wings is to provide emotional support for women diagnosed with the disease.
In our efforts to raise breast cancer awareness and show women that there's always light at the end of the tunnel as part of AmoMama's #WomenWithWill project, we exclusively interviewed Janet to learn more about her own experience with cancer, how it inspired her to create her foundation, and what it does to help women.
When and how you discovered that you had cancer? What were your first thoughts?
"Still newlyweds and just turning 40 and, upon my doctors' suggestion, I scheduled a mammogram. The day arrived, and my doctor called the next day requesting a diagnostic mammogram and biopsy on some questionable tissue. I was stunned.
I felt as though I crashed into a brick wall. I was in a new marriage, new job, new house, new responsibilities, AND I was planning to leave town for work! The results took 3 LONG days to get back.
The call came at 7 am on a Saturday morning, jolting us from sleep. There was silence; then the reality shook me from the inside out. My first thought was, 'I guess I'm not invincible.'"
Did someone have cancer in your family?
"Nope, I didn't fall into any of the high-risk categories, but that is not unusual."
How did you manage to fight the illness, and what was the biggest challenge for you on the path to recovery?
"My husband and I never looked at the big picture, just at what was directly in front of us. Treatment plans, doctors, radiation, surgery, chemo, is all too overwhelming to take in at once. We always just looked at the day ahead. I kept a journal and wrote how I was feeling at the top, sometimes just writing in bold 'I feel like [expletive]!'
Other times, writing funny experiences or bible verses. All of those came in handy later when I wrote 'Thrive in 5 in Five,' which we now send in our care packages. When something didn't work, or I had a negative side effect, we thought about how to make it better next time."
Who supported you the most on this path?
"My husband, family, and friends in that order.
I always tell women to let others 'in' when they offer to help. So many women carry the burden alone without sharing their family concerns. I believe the path to heaven is paved with good deeds. God makes it possible for all of us to care for each other through good deeds on earth.
When you allow others 'in' to make meals, carpool your kids, clean your house, or just visit, you're actually giving them the opportunity to fulfill their purpose and get to heaven!"
You have four kids. How did your illness impact their lives?
"More than I thought at the time. They all handled it differently. It wasn't until I had been in treatment for six months, and my youngest daughter's teacher called and asked if I had cancer. My daughter had asked the students in a prayer circle to pray for her mom because she was sick. She had internalized it.
My stepson was away at college. The medical bills about killed us, and he was forced to get student loans to help pay for his education. He did, and while going to classes all day, he worked nights at Kmart. He is now a successful architect in Lexington, Kentucky.
My oldest daughter was very angry about everything. She would fight over the littlest things. It took her a couple of years to overcome her fears. She became very proactive in the foundation and served on the original board of directors.
The middle daughter dealt with her fears by pouring herself into her studies. She ended up going into the medical field as a surgical nurse.
The truth is, I was an absent parent for about eight months and, by the sheer Grace of God, kept my family intact. I had little energy, struggled to work, struggling to pay bills, had no self-esteem, looked, and felt like death was on my doorstep.
The children are better adults because of the struggles we faced. They are all very proactive about their own health."
Did you have moments when you thought you couldn't fight any longer?
"Absolutely! Chemo builds in your system, by the last chemo treatment, I was done. Done being sick, done having no energy to function normally, done not being there for my kids, done looking at my bald head, and done relying on others to get things done.
I remember it vividly. I stood in the kitchen, and while sobbing, I told my husband I was tired of all of it and couldn't (or wouldn't) do the last treatment. He squared my shoulders and looked me straight in the eyes and said:
'Janet, you can do this. You are stronger than you think. This is your last treatment, and you can beat this forever!'"
When and why did you decide to create your own foundation for breast cancer?
"I was diagnosed in 1999 and started the foundation in 2002 based on many of my own situations and discovering gaps in programs where families could get some relief from the stress.
There were some breast cancer foundations around, but nothing grassroots. It seemed their efforts were put in research instead of relief to the people themselves."
Thanks for being open and honest. Now, let's talk about your foundation. It is called WINGS (With Inspiration No-one Goes Solo). How did you come up with such a unique name?
"It's actually Women with Wings DBA 'I Have Wings Breast Cancer Foundation,' which is an incredibly long story on how we ended up there, but to condense... in 2002 I had a partner, and we went to a lawyer and had him file I Have Wings Inc as an LLC.
We quickly realized we should actually be a 501c3, but the Federal Gov wouldn't let us change it over. We refiled for a 501c3, and they declined our name because 'somebody' already had the name I Have Wings... US! So, we're listed with the Federal Gov as Women with Wings DBA I Have Wings. Why WINGS? My favorite scripture is Isaiah 40:31:
'But those who hope in the Lord will renew their strength. They will soar on wings like eagles; they will run and not grow weary, they will walk and not be faint.'
Imagine flying graciously and powerfully over the trees. Never struggling with pain and having unlimited strength and agility. That's how all of us want to feel during a cancer diagnosis and treatment.
The thing is, it's much easier to accomplish when you realize you're not alone, and someone else takes the time to emotionally and financially inspire you."
You took a leading role in providing emotional support for women who were diagnosed with breast cancer. Why inspiration and positive energy are such important elements of the treatment?
"The day I started chemotherapy, I felt helpless and experienced stress-induced back spasms, I was terrified. I prayed to God not to desert me and take my fear away. No matter how strong we are, our bodies react to fear in different ways.
We all need to hear a kind word of encouragement so, ultimately, we do not feel overwhelmed. We need to be reminded of how wonderful life really is and that this disease can be defeated."
"Through our No One Goes Solo Program, we reduce the stress of the disease emotionally and financially. We send cards, my book, care packages (with lots of fun surprises), and call families battling breast cancer all over the United States.
In addition, if the family lives in Ohio, Kentucky, or Indiana, we can provide additional financial support while in treatment.
Education is key, so the foundation has a complementary educational kit that we send to schools upon request. If available, I welcome the opportunity to teach our youth personally about breast cancer.
As you know, we also have scholarship opportunities for students whose families have been affected by the disease."
What kind of help and support do you currently need for your foundation, and what people can do to help? How can people volunteer and donate to the cause?
"We are a foundation built on volunteers; we encourage it and thrive on it! We always need people willing to give of their time and talent. Our biggest fundraiser of the year is always in April in Northern KY. There are several ways to participate in making it a success.
Ask your company to sponsor it. Volunteer to set up and tear down. Volunteer the day of. Donate old costume jewelry to us anytime (ship to IHW, PO Box 18502, Erlanger, KY 41018). Purchase a ticket, attend, and bring a friend. Go online and bid on our silent auction baskets.
We have a Christmas program. We sponsor up to 50 local families in Ohio, KY, and IN. We assign volunteers a family to shop for, wrap, and deliver gifts. There's always a need for volunteers to help with that, and it's very rewarding.
Throughout the year, the foundation participates in local health fairs. Volunteers are welcome to and encouraged to participate!
I schedule public speaking events throughout the year. Inquire about having me speak at your next company function."
You have Wings Scholarship Fund, and you donate over $5,000 a year to local students to continue their education. Why is it so important to you?
"All four of our children were in tuition-based schools. Cancer treatments are expensive. Copays are high. Since day one, I Have Wings has supported the effort and sacrifices families make to educate their children even through hardships. Last year we gave away (8) $1,000 scholarships to local students."
The 'No One Goes Solo' program provides individual emotional support. How does this work, and who provides support in the first place?
"Survivors can apply for assistance through our website: ihavewings.org."
What advice can you give to those who are currently getting treatments for breast cancer?
"Most of us start the cancer journey scared, struggling to hold onto our dignity and self-esteem, hoping someone will fight for us instead of us fighting for ourselves. Take a deep, cleansing breath. Focus on opening your mind and heart to your faith. Trust your doctors. Let others help carry your burdens."
This interview is part of AmoMama's #WomenWithWill. It was created to raise breast cancer awareness and give women a platform to share their experiences. If you are a breast cancer survivor or are dealing with it at the moment and want to tell us your story, please contact us through our email or other social networks.
The information in this article is not intended or implied to be a substitute for professional medical advice, diagnosis or treatment. All content, including text, and images contained on news.AmoMama.com, or available through news.AmoMama.com is for general information purposes only. news.AmoMama.com does not take responsibility for any action taken as a result of reading this article. Before undertaking any course of treatment please consult with your healthcare provider.