Steven Tyler on Not Forgiving Himself for Abandoning His First Wife and Their Daughter
Steve Tyler shared his regret over row he left his first wife and his daughter, Mia, in his wild days.
Iconic Aerosmith lead singer Steve Tyler opened up to Oprah Winfrey about his lingering regrets over abandoning his wife  Cyrinda Foxe and his daughter Mia Tyler in the 80s, at a time when he had a substance abuse problem
Steve, like so many musicians and singers of the era, was addicted to heroin, but he refuses to use his problem as an excuse.
Liv was only to discover the identity of her biological father at the age of 9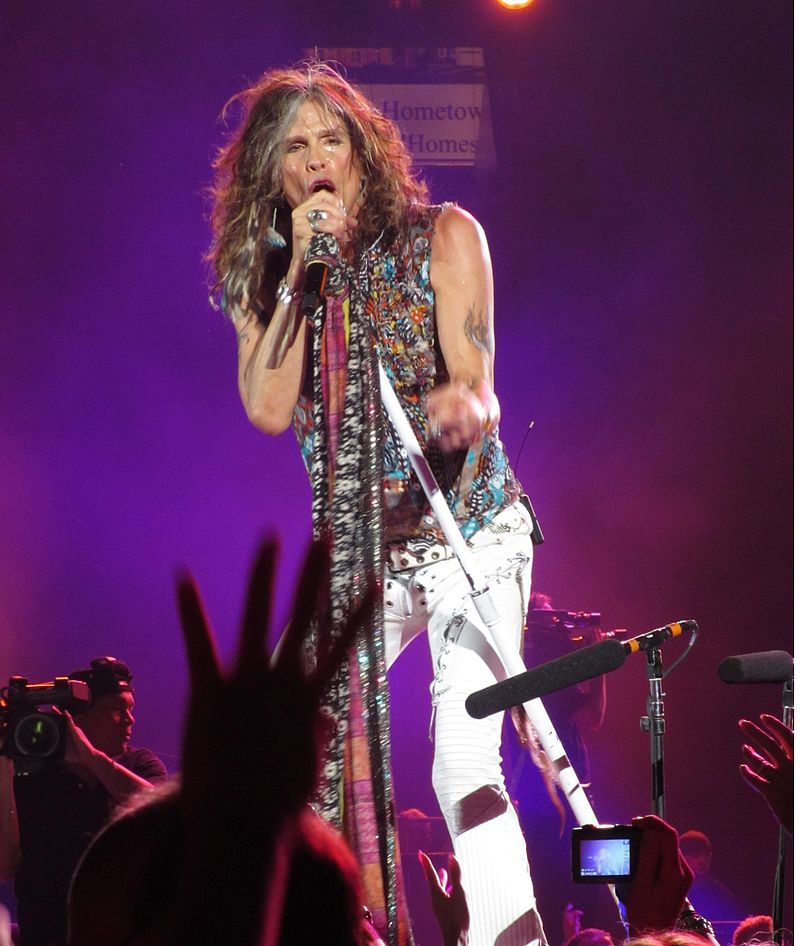 STEVE TYLER: "I HAVEN'T FORGIVEN MYSELF"
In a frank interview with Oprah Winfrey, Steve, 71, who has been married twice, spoke about his regrets over the way he treated his first wife, and his second daughter.
Steve, who characterized himself as a realist, refuses the easy way out. He takes full responsibility for his actions, and admits that even at that time he "knew better." He confessed:
"I know what I did. Regardless of whether I was on drugs or not."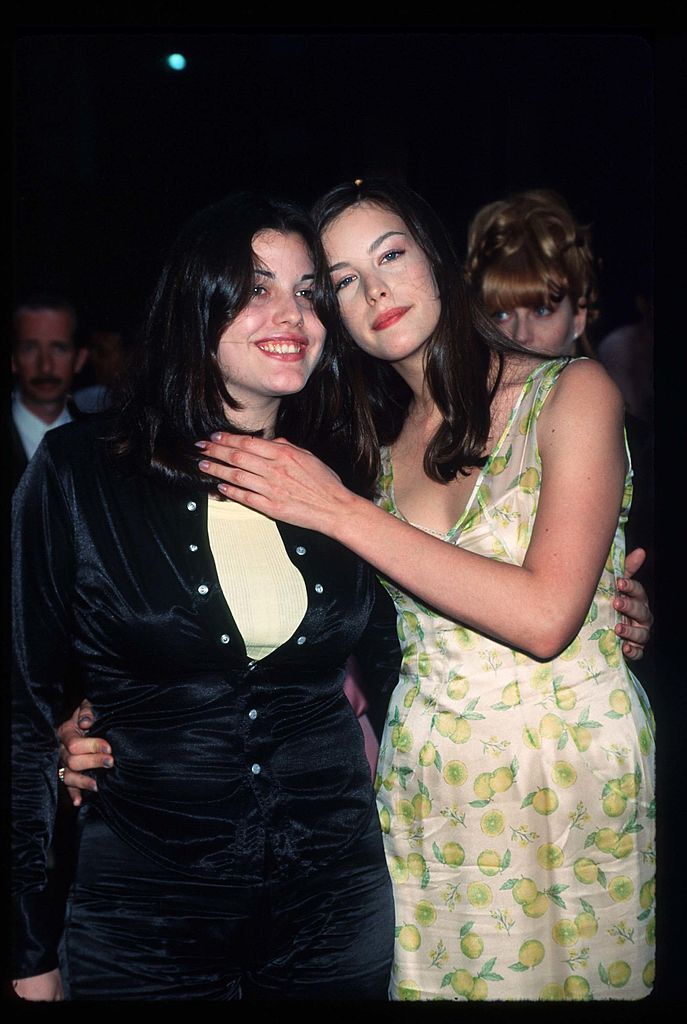 THE HOUSE BY THE LAKE
Steve revealed to Oprah that he had abandoned his wife in his lake-side house, a house he had bought and shared with Cyrinda. It was there that he had walked out on her, and their then 9-year-old daughter.
STEVE TYLER: "BEING A FATHER CHANGED ME"
Oprah challenged Steve with regards to a statement he had once made, that being a father had changed him, by pointing out that he had continued to live his life as he wished with no regard for how his nomadic existence and drug use impacted his children.
Steve admitted that it still hurts him, and shames him that he allowed his rock-star lifestyle and the drugs get in the way of his responsibilities as a father. Steve would only go into rehabilitation in 1986 after the band got together for an intervention.
 STEVE TYLER: "I LOVED THOSE GIRLS"
Steve made a startling revelation to Oprah, sharing that when he had loved the mothers of his children, and that when he made love to them had wept. On each of these occasions, a child had been conceived.
STEVE TYLER'S OLDEST CHILD
Steve's oldest child is actress Liv Tyler, whom he shares with Playboy centerfold Bebe Buell. Bebe conceived their daughter Liv in 1976, but afraid of exposing Liv to Steve's drug use, she claimed the child had been fathered by Todd Rundgren.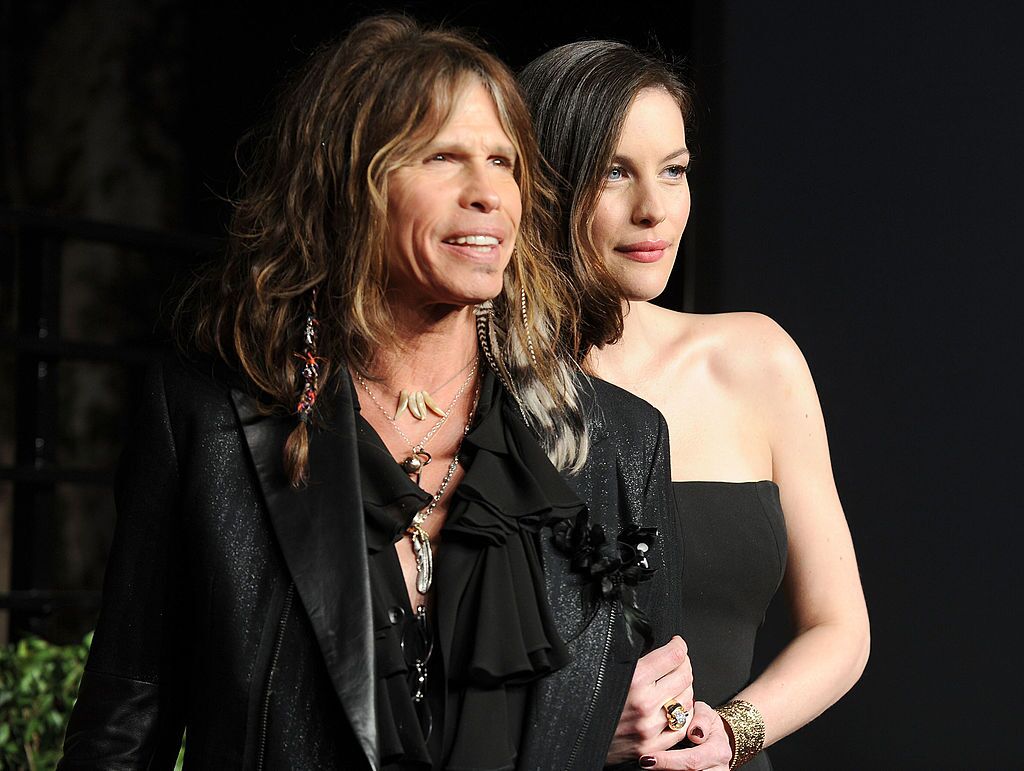 Liv was only to discover the identity of her biological father at the age of 9. She suspected it and was struck by her physical resemblance to Steve's daughter, Mia, who is 17 months younger than Liv. She said:
"He (Steve) looked exactly like me I saw her (Mia) standing at the side of the stage at a concert and I was literally like looking at my twin."
After going through rehabilitation, Steve reached out to Bebe, in order to make amends, and that was when Liv learned that she was his daughter. Liv revealed:
"Steven started calling and we'd go see him. He was just out of rehab, so part of going through those steps is making amends by reaching out to my mom."
STEVE TYLER'S SECOND MARRIAGE
In 1988 Steve married fashion designer Teresa Barrick and fathered two children: Chelsea, born in 1989, and Taj born in 1991. Sadly, Teresa and Steve's marriage fell apart after 17 years, and the couple quietly divorced in 2006. At the time Steve appealed:
"We're just a family trying to work through a difficult time. A little privacy and sensitivity – for Teresa, my children and myself – would be nice."
STEVE TYLER - GRANDFATHER
Steve is a grandfather thanks to his daughters Mia and Liv. Mia shares son Axton Joseph, 2, with boyfriend Dan Halen.
Liv has three children: Milo Langdon, 15, whom she shares with Spacehog lead singer, Royston Langdon; and Lula, 3, and Sailor, 5, whom she shares with partner Dave Gardner.
Liv met Gardner in 2014 through her friend, model Kate Moss. Gardner is David Beckham's best friend, and well as his agent.
Steve's youngest daughter Chelsea is expecting her first child anytime soon, so the Aerosmith rocker will soon be the grandfather of 5 gorgeous children