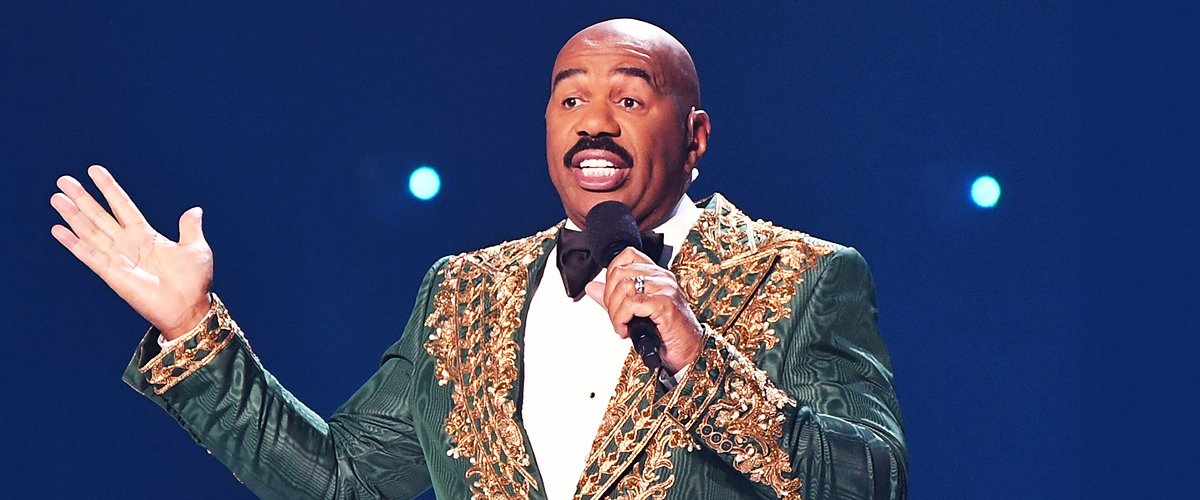 Getty Images
Steve Harvey Was Homeless and Lived out of His Car before Becoming a Comedy Star

Steve Harvey is a well-known comedian and TV show host, but for years he struggled to get by.
"Family Feud" host and media mogul Steve Harvey revealed that before he made it as a comedian, he lived in his car for three years.
Harvey struggled to score gigs as a comedian, sometimes surviving on less than $50 a week.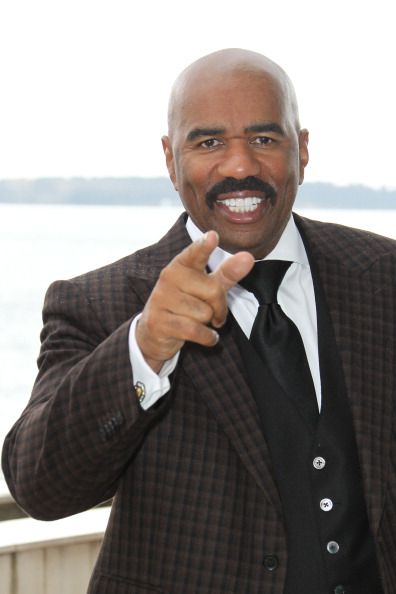 Steve Harvey at the 2013 Cannes Film Festival | Source: Getty Images
FOLLOWING HIS DREAM
The difficulties started for Harvey when he stepped onto the stage at the Hilarities Comedy Club in Cleveland, Ohio for his first performance as an amateur comedian.
Bitten by the bug, Harvey decided to quit his job as a salesman and try to make a go of earning his living doing what he loved. He was going to be a comedian.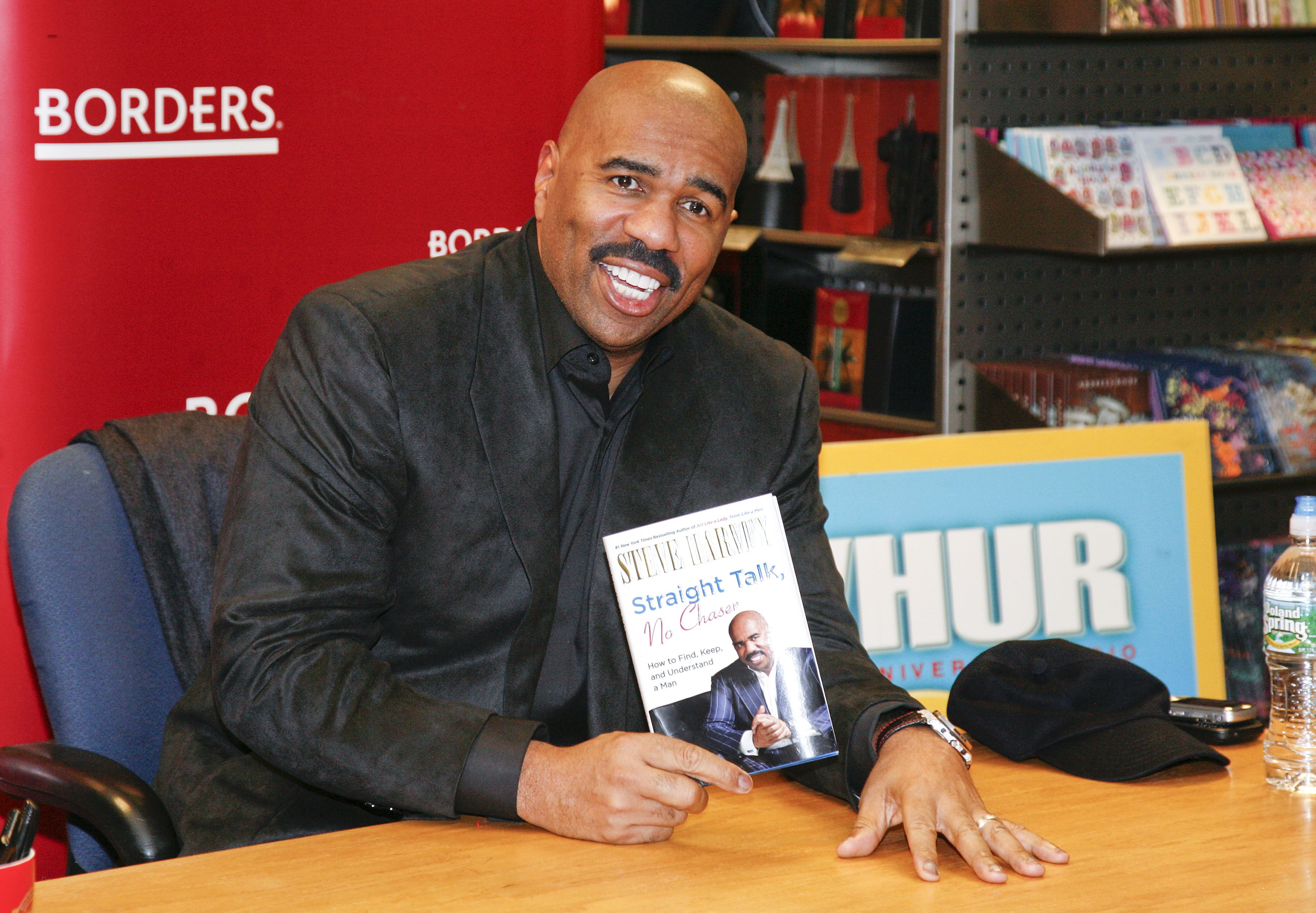 Steve Harvey at a book signing for "Straight Talk, No Chaser" in 2011 in Washington, DC.| Source: Getty Images
SEPARATION FROM HIS FIRST WIFE
At the time, Harvey was married to Marcia Harvey and the couple had three small children, twins Brandi and Karli, and son Broderick. Harvey's decision to follow his dream placed a strain on the family, and they separated. Harvey said:
"I'm married, I have twins [Brandi and Karli, now 33]. I'm supposed to provide for them, but I had to take this chance."
LIVING IN HIS CAR
For the next three years, Harvey would live out of his 1976 Ford, showering at gas stations and swimming facilities. 75% of his sporadic paychecks went to his estranged wife and his children, and Harvey often subsisted on less than $50 a week.
On occasions, Harvey admitted he had to resort to theft to get enough gas to drive himself to the precious comedy gigs he'd won. He revealed:
"It was so disheartening.A week is really the maximum you can do. This was three years! It was rock bottom."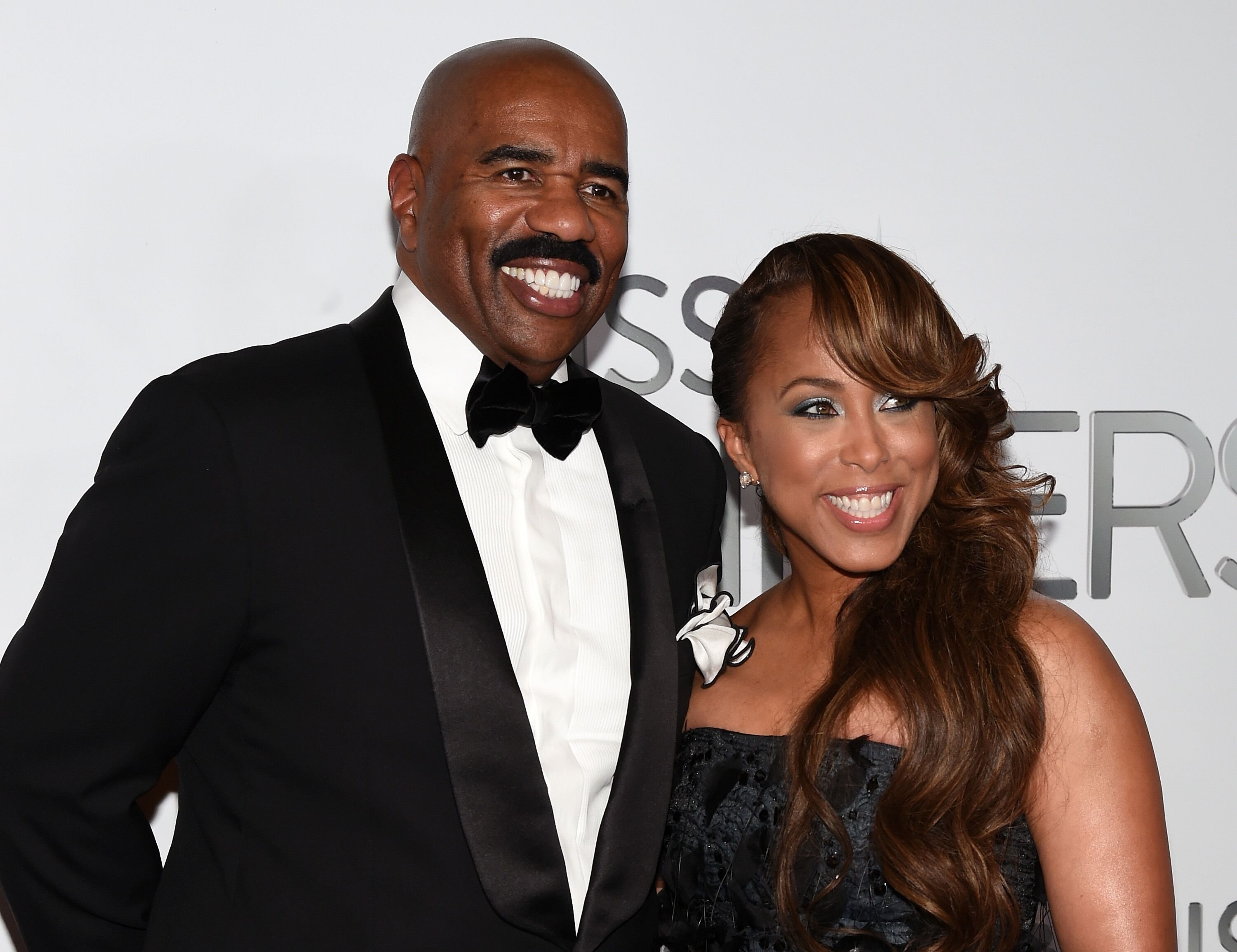 Steve and Marjorie Harvey at the 2015 Miss Universe Pageant in Las Vegas | Source: Getty Images
DESPAIR AND FAITH
Harvey admits that during those days he nearly succumbed to despair, and considered giving up on comedy, and getting a regular job, but something stopped him. He said:
"I sat down and started crying, but a voice said, 'If you keep going, I'm going to take you places you've never been.'"
A BREAK INTO TELEVISION
Shortly after, Harvey's faith was rewarded. After participating in Johnnie Walker National Comedy Search in which he was a finalist, Harvey was offered the job as a host for the music television show, "Showtime at the Apollo."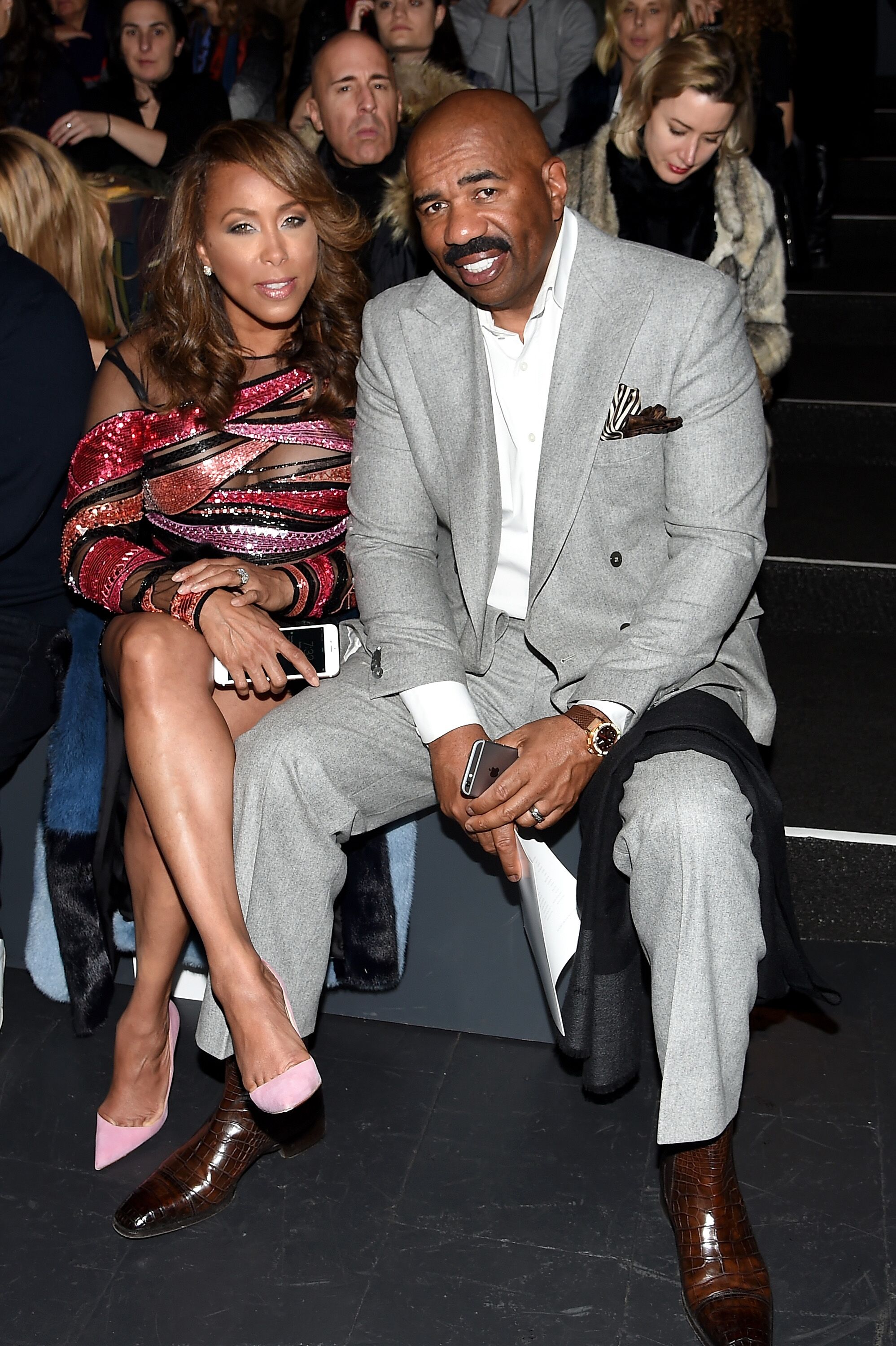 Steve Harvey and his third wife Marjorie at the Prabal Gurung Fall 2016 show during New York Fashion Week | Source: Getty Images
"Showtime at the Apollo" would launch Harvey's career as on television, and he would be the permanent host of the popular show for seven years, from 1993 to 1999.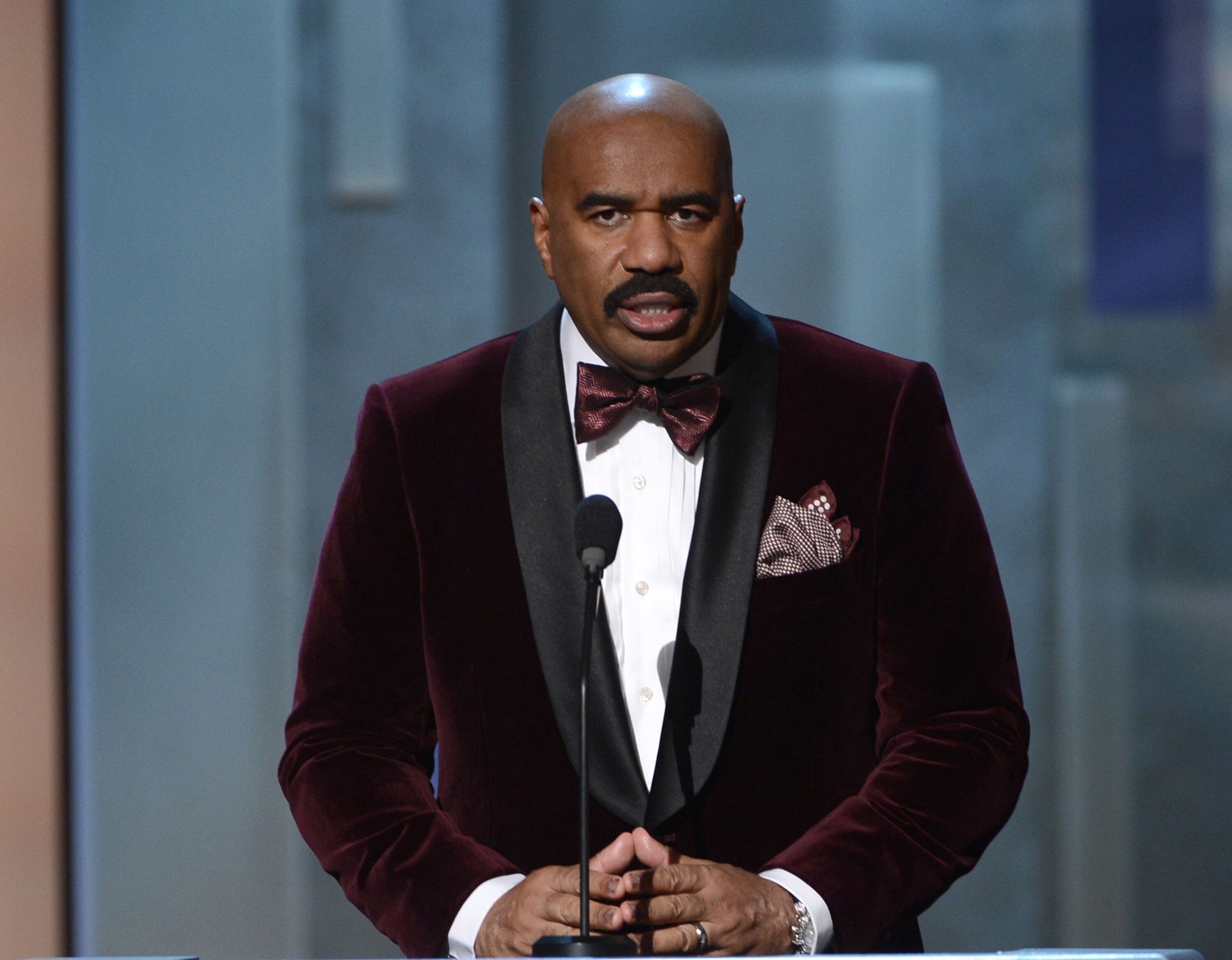 Steve Harvey onstage at the 44th NAACP Image Awards in 2013 in Los Angeles | Source: Getty Images
FROM HOMELESSNESS TO STARDOM
Overnight, the man who had been living on bologna sandwiches and sleeping in his car, was a national celebrity, headlining one of the most prestigious shows on television.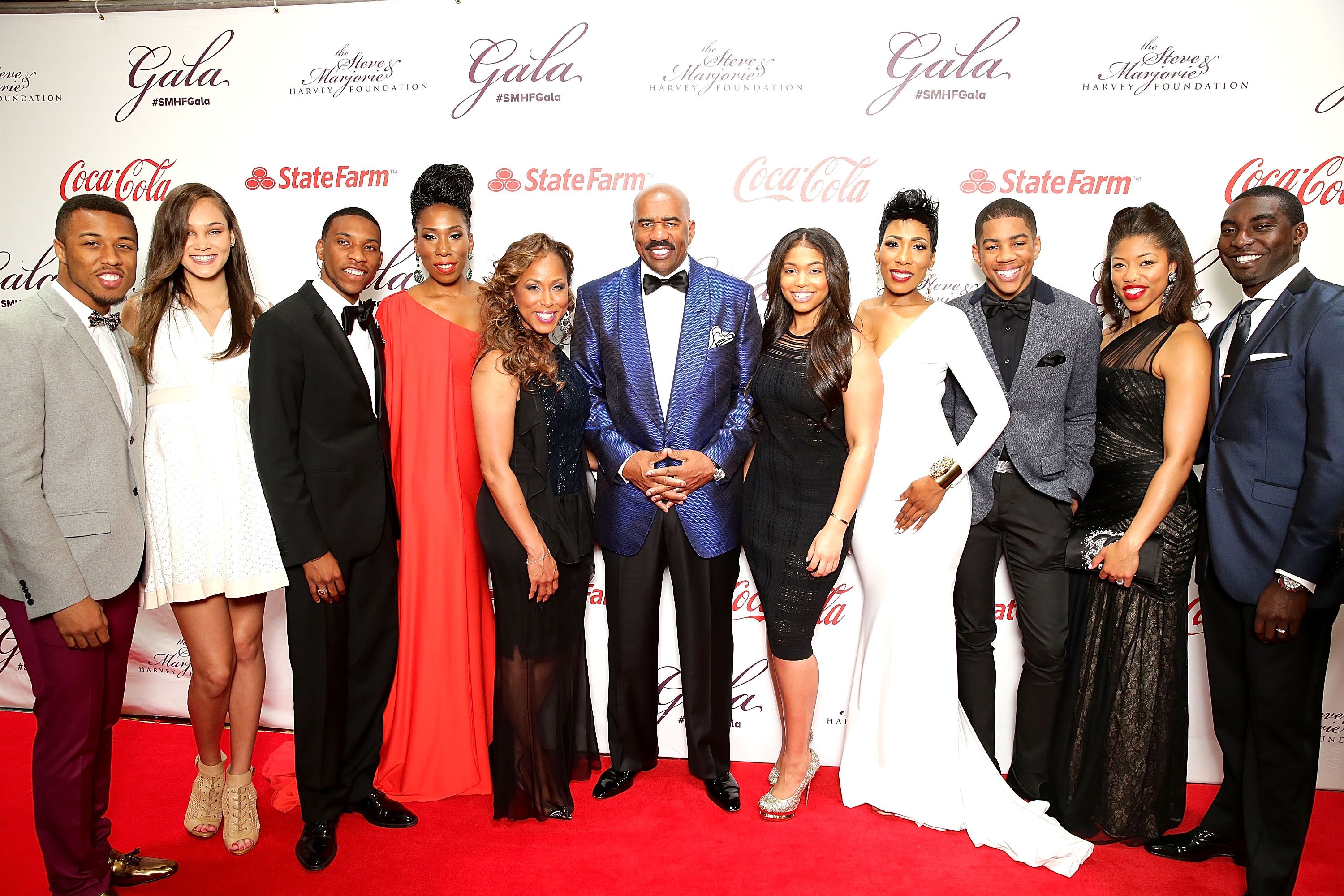 Steve and Marjorie Harvey, with their blended family at the Steve & Marjorie Harvey Foundation Gala in 2014 in Illinois | Photo: Getty Images
STEVE HARVEY - MILLIONAIRE
Today, Harvey is wealthy by any standards, and is worth an estimated $160 million, and is the host of "Family Feud," has his own talk show, owns a production company and is the MC of the Miss Universe Pageant.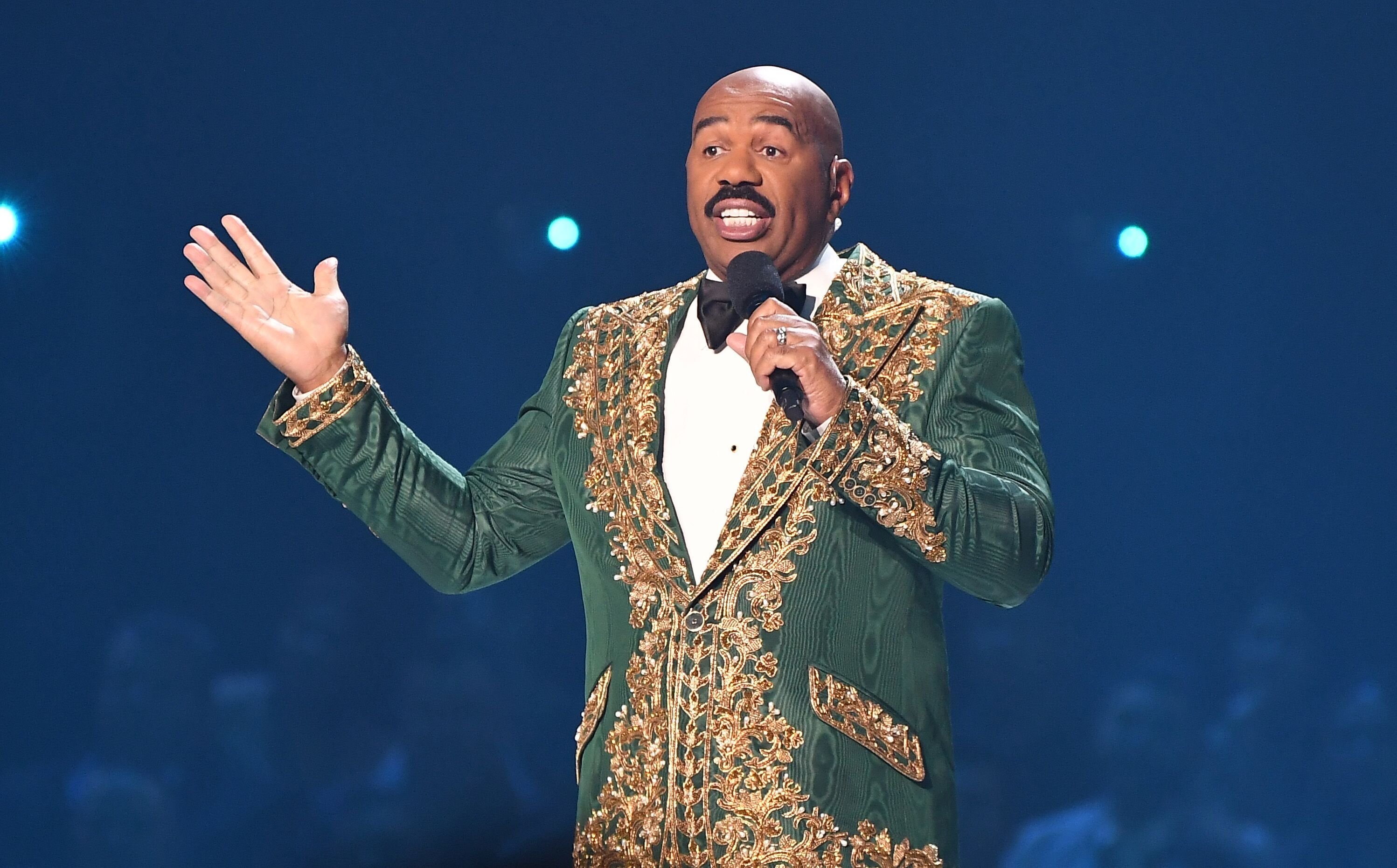 Steve Harvey hosting the Miss Universe Pageant on December 8, 2019 Photo Getty Images
Along with the money came recognition in the form of numerous awards. Harvey has been distinguished with 6 Daytime Emmy Awards, 2 Marconi Awards and 14 NAACP Image Awards.
PAYING IT FORWARD
But Harvey is not one to rest on his laurels or forget his past. Together with his wife Marjorie, Harvey has created the Steve & Marjorie Harvey Foundation which provides worthy students with scholarships at his alma mater, Kent State University.
Harvey sponsors 8 students who receive full scholarships which cover 4 years of tuition. There is, however, a catch. In order to maintain the scholarship, students have to maintain a 2.5-grade average.
Steve Harvey has gone through the crucible, and come out as a humble man, and one who is determined to pay forward the God-given opportunity he believes he was blessed with.
Please fill in your e-mail so we can share with you our top stories!