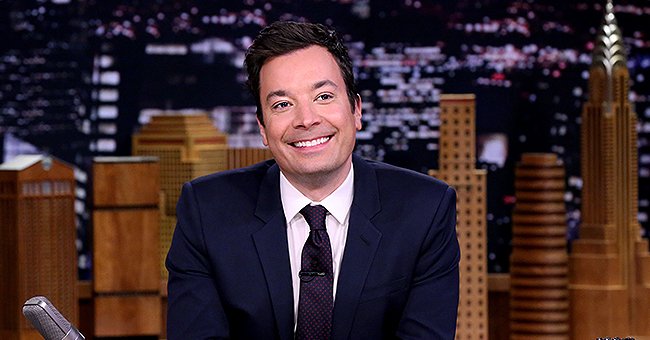 Getty Images
Jimmy Fallon Reveals His Horrified Reaction to Accidentally Kissing Michael Jordan on the Lips in New Interview
Jimmy Fallon went sneaker shopping with Joe La Puma of "Complex" and took the opportunity to reveal that he and NBA great Michael Jordan once shared an intimate moment.
Comedian Jimmy Fallon joined the Senior Vice President of leading Global Brand, Complex, Joe La Puma, on the outlet's notable sneaker series, "Sneaker Shopping."
Both men shopped several sneakers together at New York City's Flight Club, but in the middle of all that, the 45-year-old comedian made a revelation that is sure to cause a stare or two.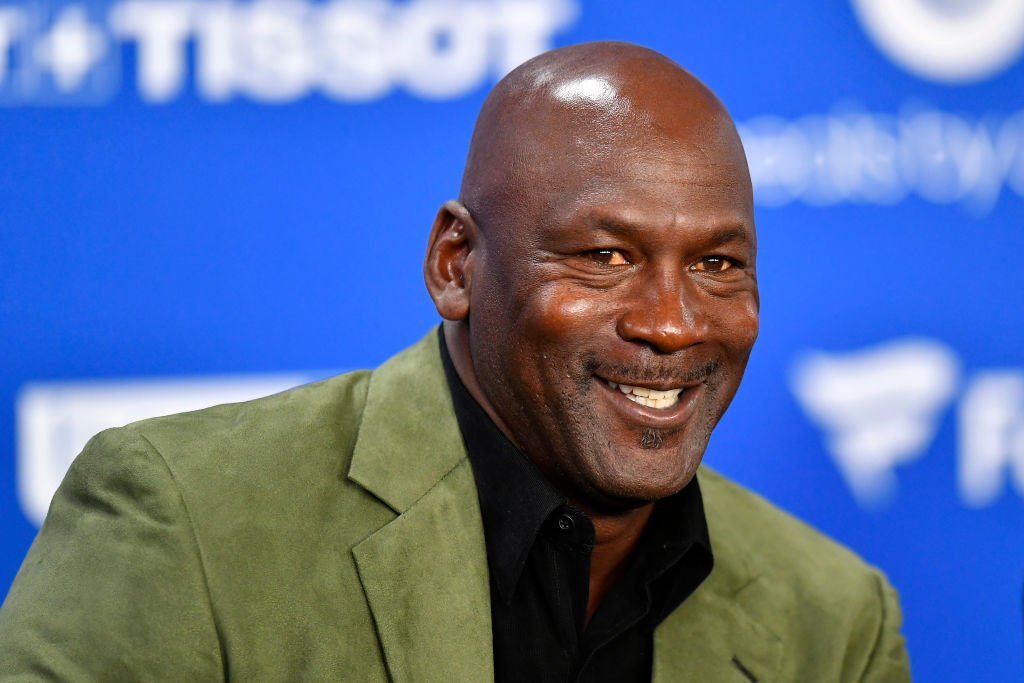 Michael Jordan attends a press conference before the NBA Paris Game match between Charlotte Hornets and Milwaukee Bucks on January 24, 2020. | Photo: Getty Images
Jimmy Fallon said that he once kissed Michael Jordan, the very first day that they met, albeit by accident. Fallon explained that he was at a golf charity event with Derek Jeter.
After the event, they hit the nightclub, and Derek asked Jimmy if he knew the basketball star, to which the comedian answered in the affirmative. Jimmy narrated the incident, saying:
"And I go, 'yeah, I know you.' And I went to say what's up, and I went to give him a kiss on the cheek, and he went to give me a kiss on this cheek, and we both like kissed on the lips."
The awkwardness of the moment made Jimmy think that he was going to die, but the former Chicago Bulls star didn't have any hard feelings towards the incident.
Fallon, however, joked that the feeling of that moment still lingered in his mind. He also said that he saw Jordan a couple of months back, and teased that they had a sort of look, adding that Jordan knew what happened.
Fallon has a busy schedule, but whenever he gets a break, he ensures that he spends quality time with his wife and their kids.
Jimmy Fallon does have one big takeaway from the incident and awkward situation; the comedian joked, is that "Jordan is a great kisser."
The comedian, who hosts "The Tonight Show," is married to Nancy Juvonen. The couple who has been married for twelve years, has two daughters.
Fallon has a busy schedule, but whenever he gets a break, he ensures that he spends quality time with his wife and their kids. An example of this came in March last year when he took his family to the Bahamas on vacation.
The host shared a photo from the vacation, showing him, Nancy and their children at the shallow end of a bay, wearing customized wetsuits by Dolphin Bay.
Jimmy Fallon was born on September 19, 1974. He began stand-up comedy while he was in Highschool, and was so much in love with it that he dropped out of college to go into a career in comedy.
After many hits and misses, Jimmy Fallon rose to the heights that he always dreamed of, and is today, one of the most respected comedians in the world.
Please fill in your e-mail so we can share with you our top stories!