Paul Reiser from 'Mad about You' Has Been Happily Married for More Than 30 Years
Actor and comedian Paul Reiser, best known as Paul Buchman in "Mad About You," has been married to clinical psychologist Paula Ravets for over three decades.
As the careers of many other Hollywood celebrities, Paul's began on the stage. He wouldn't go on stage for theatrical plays, though. During his youth, he was more of a comedian than an actor.
Paula is one of the board members of the Equality Now organization.
Great crowd last night in Austin. Next up - Peekskill. https://t.co/DTTRPqnBsc pic.twitter.com/2jNlNCKGWw

— Paul Reiser (@PaulReiser) September 30, 2018
PAUL REISER'S CAREER
After his freshman year in college and during summer breaks, the "Mad About You" star would perform his stand-up comedy acts at New York City clubs, and he fell in love with it immediately.
Paul eventually graduated from Binghamton University and got his breakthrough role in the 1982 film "Diner." In the movie, he portrayed Modell, a closet stand-up comedian.
Seattle, couldn't be more thrilled to be playing the beautiful and historic @TheMooreSeattle next month. If you show up early, I'll point out all the beautiful historic stuff. If you show up late… I make no promises. https://t.co/aDNg8adviA pic.twitter.com/tCMRoQfJ93

— Paul Reiser (@PaulReiser) October 20, 2018
Due to his outstanding performance, he attracted the attention of producers in Hollywood and began taking parts in projects such as "Beverly Hills Cop," "Aliens," and "My Two Dads."
The project that skyrocketed his career, though, was that of Paul Buchman in "Mad About You." One of the most exciting aspects of the show is that Paul was not only one of the leading actors but also the co-creator.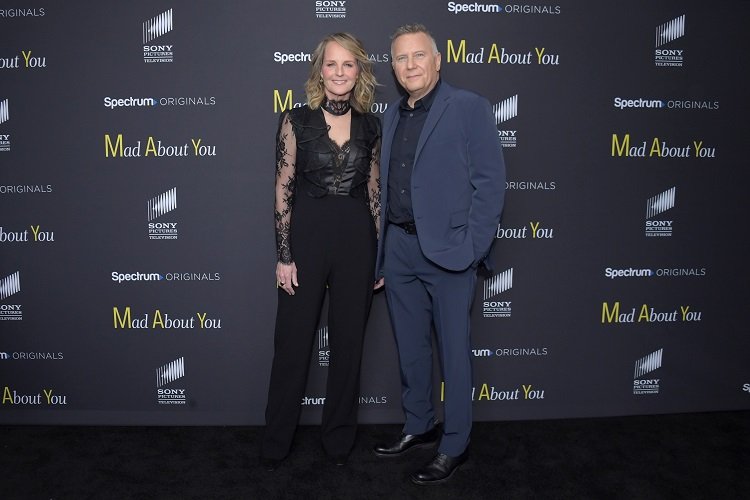 PAUL'S PARTICIPATION IN "MAD ABOUT YOU"
"Mad About You" chronicles the lives of newlyweds Paul Buchman and Jamie Stemple, portrayed by Helen Hunt, in New York City. The TV series was so acclaimed that it won several Golden Globes and Emmys during its run (between 1992 and 1999).
In Paul's case, he was nominated for four Golden Globes and ten Emmys but sadly didn't win any of them.
After the show came to its end, he has kept himself quite active in the entertainment industry. Apart from working on his own show, he has participated in "Married," "Red Oaks," and "The Kominsky Method."
As per his romantic life, he has been married to Paula Ravets since 1988. The couple met each other in Pittsburgh in 1982. At the time, Paul was doing a tour, and Paula was waiting tables at a comedy club.
This is me on the phone - actually IN the @TheRomanoffs, calling YOU to make sure you watch the one episode that I'm in. Not easy to do. I will be alongside the wonderful #ChristinaHendricks and #IsabelleHuppert. #TheRomanoffs @PrimeVideo pic.twitter.com/v7PCPyRL7J

— Paul Reiser (@PaulReiser) October 19, 2018
PAUL AND PAULA'S LOVE STORY
In 1983, Paul moved to Los Angeles, and Paula followed him shortly after that to complete her advanced degree in psychology. Their love story kept improving after tying the knot in 1988.
At the moment, they share two sons: Ezra and Leon, and as he said in a 2011 interview with AARP, they are enough.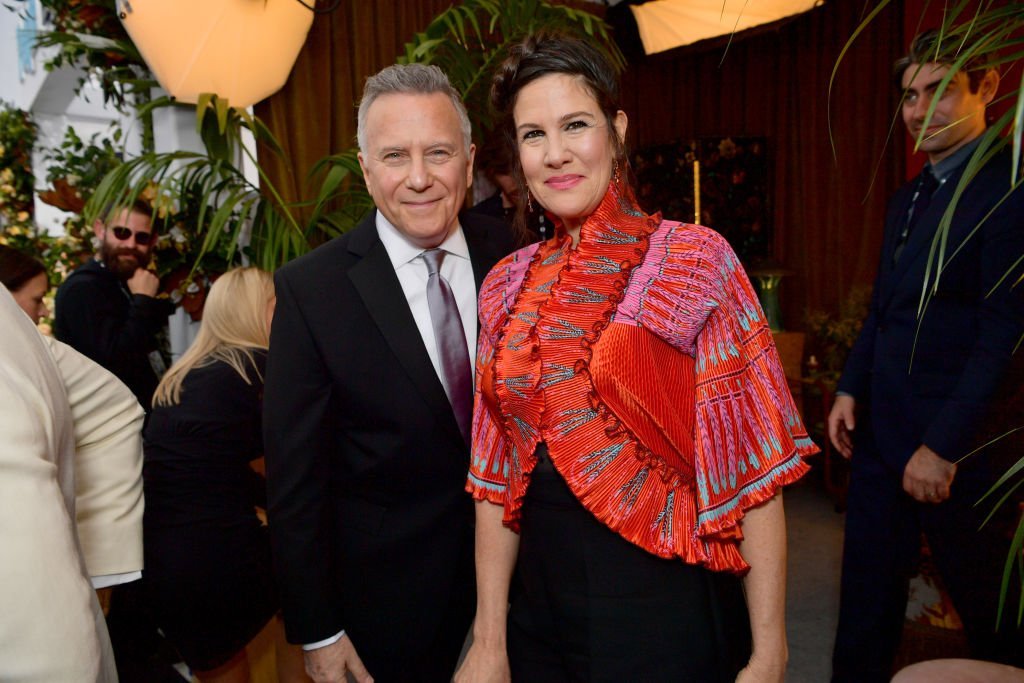 The actor pointed out that neither he nor Paula has even considered having more children because, although everybody loves holding a baby, there are many more things that need to be done with them. He hilariously added:
"When you go to a party with an infant, there is always some mother of a teenager who is so thrilled to hold your baby for you. I used to seek them out, just say, 'Here would somebody take this kid? Because I'd like to eat my potato salad in peace.'"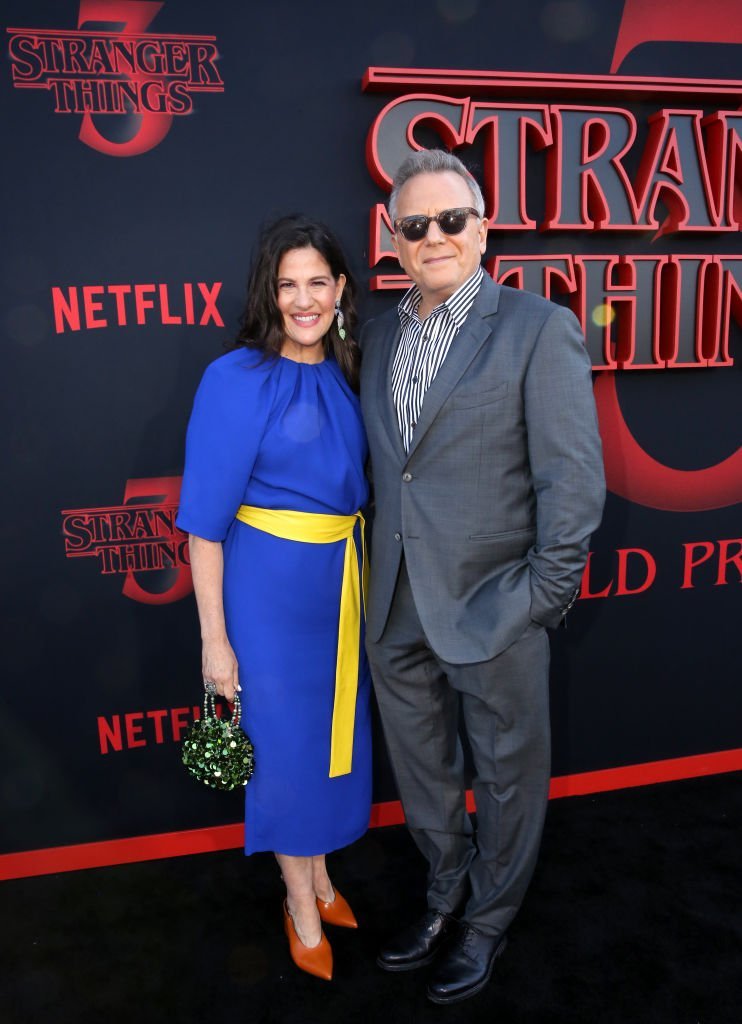 The "My Two Dads" star also confessed that he and his wife were usually on the same page in terms of parenting. They both tell their sons that they cannot play one off against the other, but they'd do it anyway.
When Paul Reiser's wife wouldn't let them watch a movie, for instance, they would come to their father to ask for permission, adding the phrase "you are a better parent" to make sure they get what they want.
PAULA IS A WOMEN'S RIGHTS ADVOCATE
Speaking of Paula, she is one of the board members of the Equality Now organization, which is focused on providing a just world for women and girls.
According to the website, Paula has been a feminist and advocate for women's rights for most of her life, and has worked hard to spread the word about the activities of Equality Now.
I'm not gonna lie - my wife is very pretty. #SAGAwards pic.twitter.com/8U2uyCZPzz

— Paul Reiser (@PaulReiser) January 22, 2018
Apart from that, she has a private practice in Beverly Hills, working with teens and adults who struggle with mood disorders and life transitions.
Nowadays, Paul Reiser works in "Stranger Things" playing Dr. Sam Owens, the director of Operations at Hawkins Lab and friend of Jim Hopper (David Harbour).